Imagine a touch of frost on leaves in the morning - this is what Russian enamel artist Ilgiz Fazulzyanov had in mind when creating a pendant that represents perfect transitional jewellery. Its enamel-painted deep green leaves hold on to a semblance of autumnal verdancy, while oncoming cold of the winter mornings is represented by moonstone droplets, suspended from interweaving 'branches' decorated with 5.61 carats of diamonds.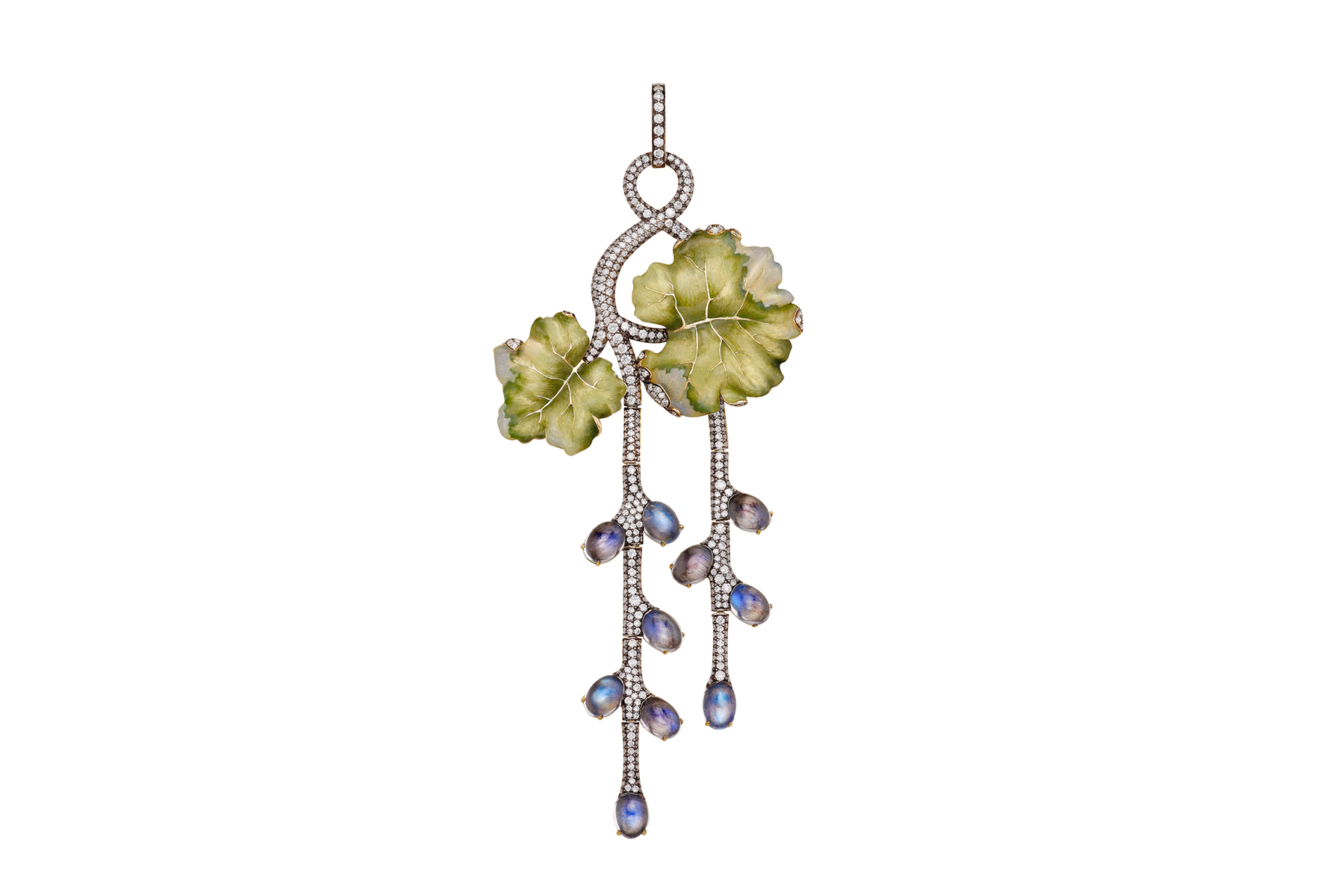 Bina Goenka's fine jewellery interpretation of autumnal fauna has a completely different colour palette. The Mumbai-based designer's 'Leaves' earrings employ brown, yellow and colourless diamonds to convey the changing foliage of the season as autumn first takes hold.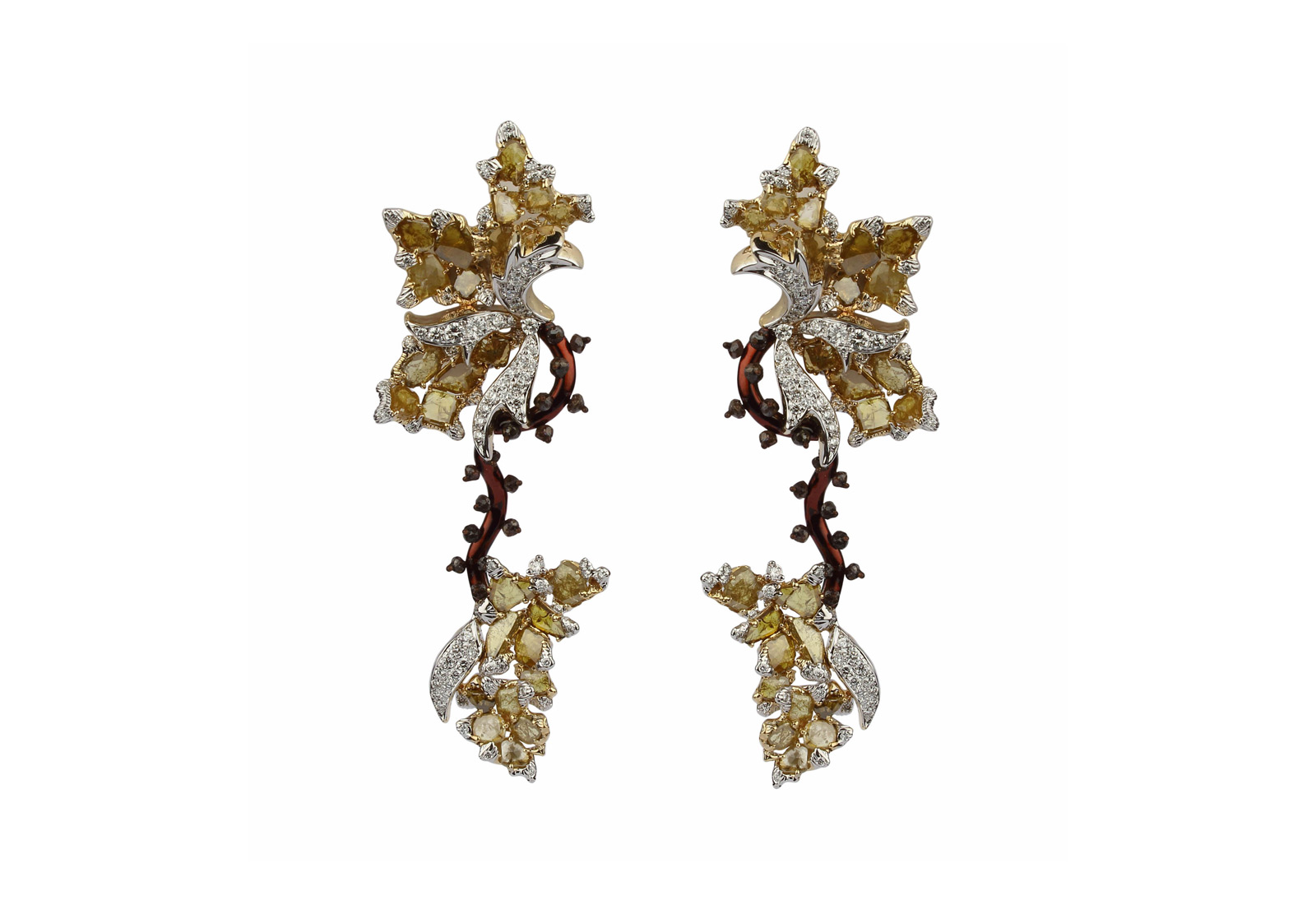 Asian designer Cindy Chao enriched her signature Four Seasons collection with rings and bracelets embellished with colourless, yellow and cognac diamonds. The hero piece among these nature-inspired jewels is a cocktail ring with 12.23 carat pear-shaped deep brownish-yellow diamond, which nests on the shank shaped as a branch of a tree.
Another jeweller who created a whole new capsule collection dedicated to the 'golden' season is Glenn Spiro. His 'Petals' line contains 10 rings in gradating colours - such as the yellow, orange and red pieces - allowing the wearer to enjoy the vivid colours Spiro is so famous for. The titanium setting means that the pieces are light, while pave in diamonds, sapphires and tsavorites create a variety of hues in the pieces. They are sold exclusively at Maison Assouline in London.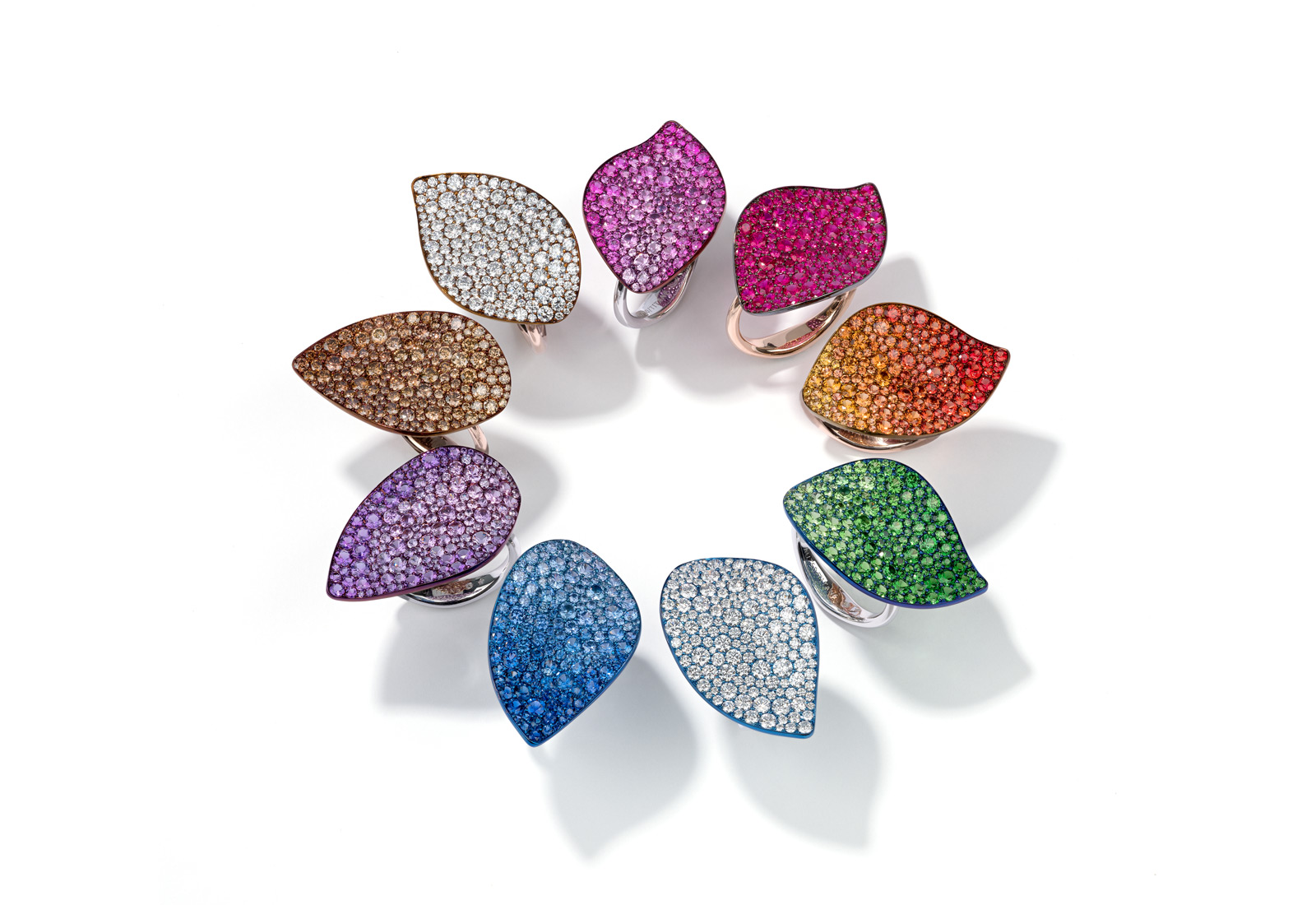 This 18k yellow gold tree by Caratell encapsulates the mood of a late autumn evening just before sunset. The oncoming dark night sky is mimicked in the oval opal, whereas the last of the dying light illuminates the branches of the tree, as well as the miniature diamond-encrusted swing hanging from the tree branch.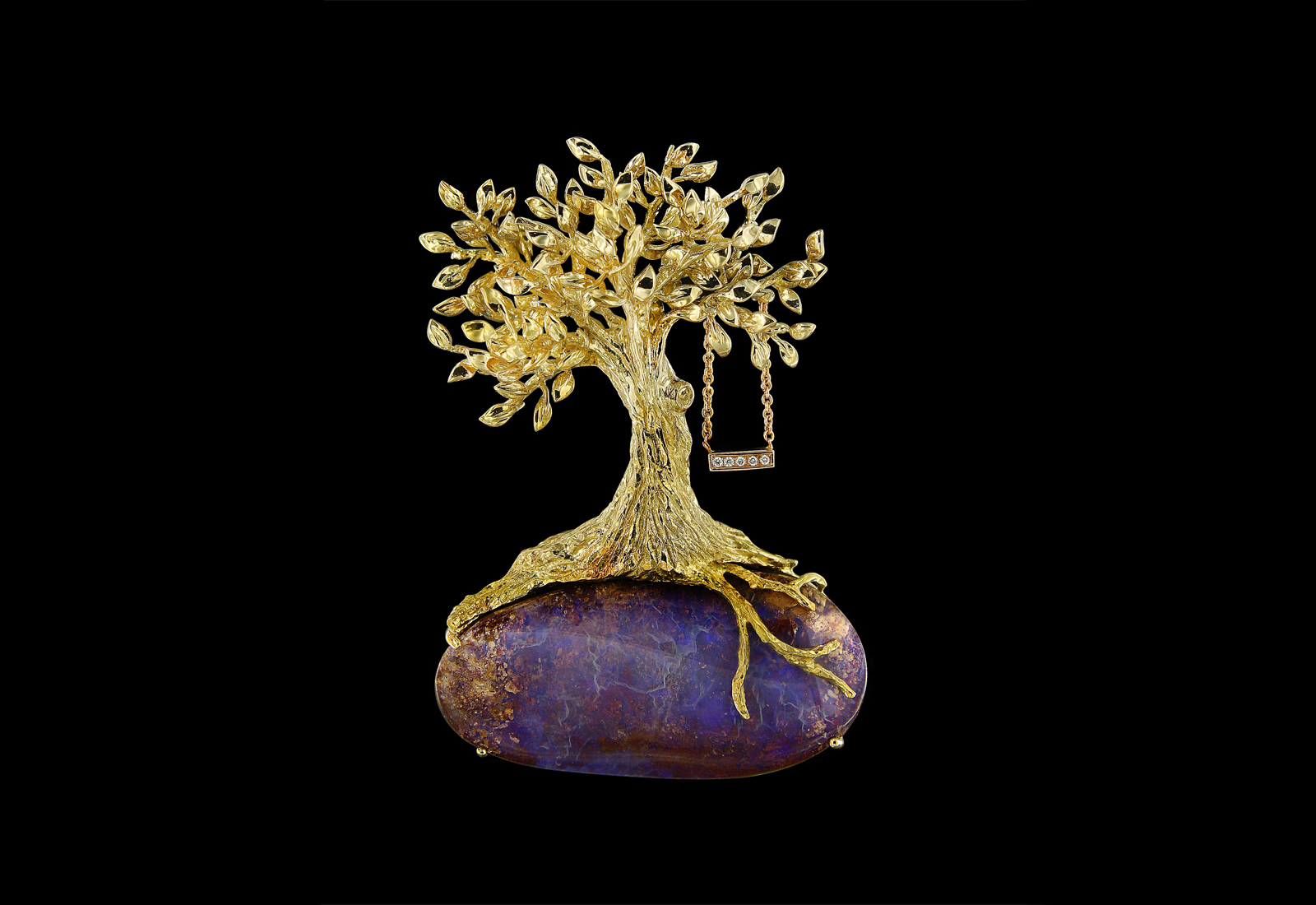 Diana Zhang's 'Falling Red Leaves' collection perfectly concludes our journey through autumn to the arrival of winter and the festive season. As a Chinese jewellery designer, Zhang has utilised vivid pink sapphires as emblems of the deep red final flush of Autumn. The colourless diamonds are reminiscent of the morning dew which crystallised in the early frost.
The colder temperatures of the changing season draw out the desire for deep, vivid jewel tones and earthy hues. Do you also feel like autumn offers us to take a moment to pause and reflect on natural beauty, before the splendour and ceremony of Winter's festive season begins?