Black gold is becoming an increasingly popular shade for this metal in fine jewellery. Many brands have been producing black gold jewels for years. Independent designers such as Shaun Leane, Patcharavipa and Venyx have included black gold in their collections since the brands' inceptions. However, in the last few years, the presence of black gold has become increasingly popular in fine jewellery, even making its way into the design roster of high jewellery brands such as REZA, Yeprem, Gismondi 1754 and Simone Jewels.
First and foremost, what is black gold? Black gold is a man-made material that combines yellow gold with two or more alloys. These are referred to as "black gold alloys". Black gold can also be made with surface-altering methods, in which the gold is coated in materials such as black rhodium. However, gold is not the only substance used to create black metal. Tungsten, silver, stainless steel, ceramic, titanium, and black carbon fibre are also widely used. The latter two are particularly popular in high jewellery, as their lightness and durability are advantageous in pieces with larger gemstones.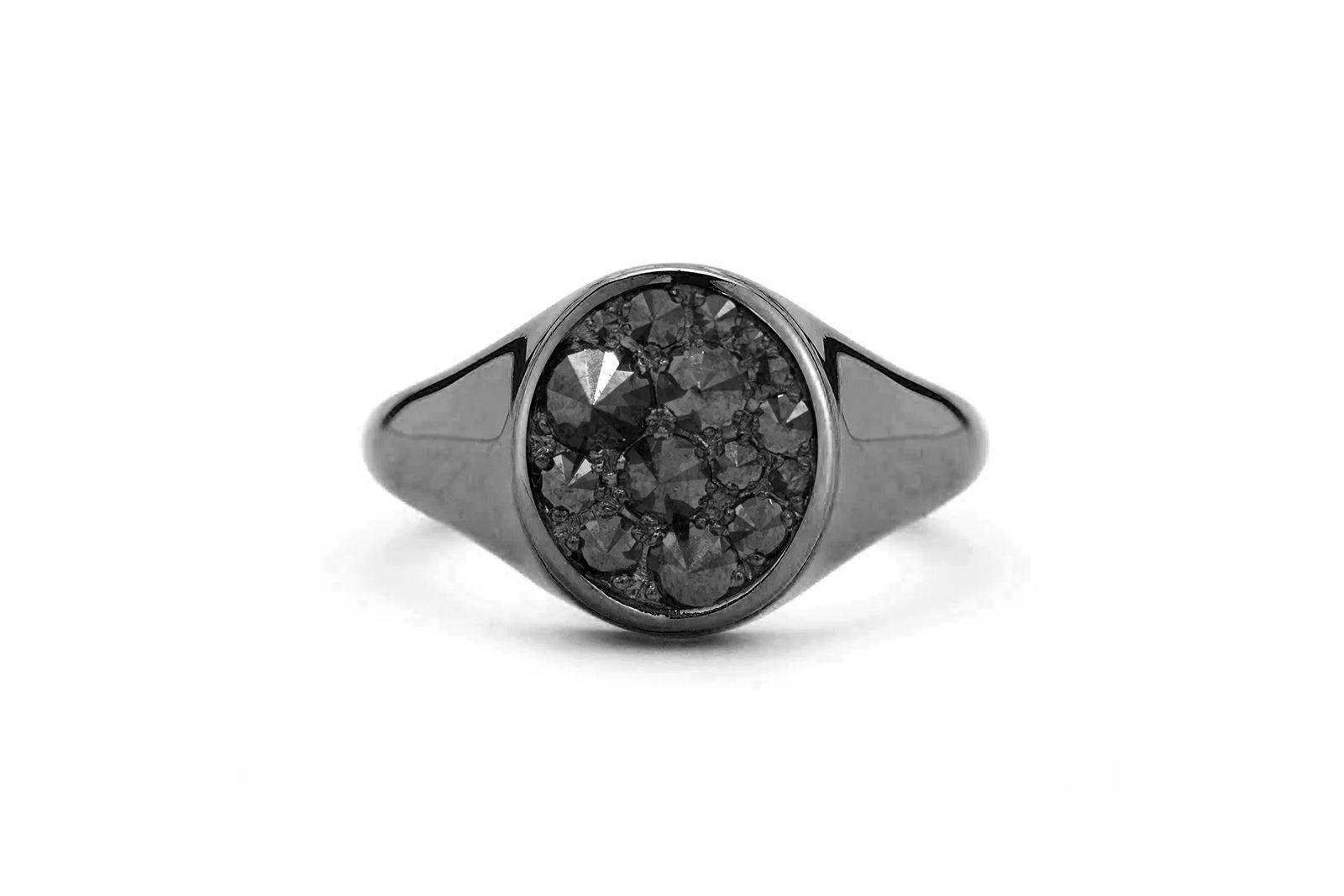 Why has black gold become so popular? The shift towards the appearance of effortlessness in ready-to-wear and couture fashion may have something to do with it; black gold adds an easy yet edgy flair to any outfit! No matter the size, gemstones become more eye-catching when set in this material. In addition, the black colour of the metal acts very much in a supporting role, not causing any unwanted tonal contrasts with your outfit. As the Italian fashion designer Riccardo Tisci said: "Black is always elegant. It is the most complete color in the whole world, made of all the colors in the palette."
A always, we want to save you time on research and made a selection of pieces for you below if you want to add a black gold jewel to your personal collection. We have included a mix of subtle everyday wear and larger cocktail designs for those extra-special occasions. Take a look!