An engraved bracelet or pendant is one of the most popular fine jewellery pieces to gift. With an inexhaustible variety of words, initials and love notes to spell out, a discrete word here and there that glimmers in gold can elevate a piece from beautiful to sentimental.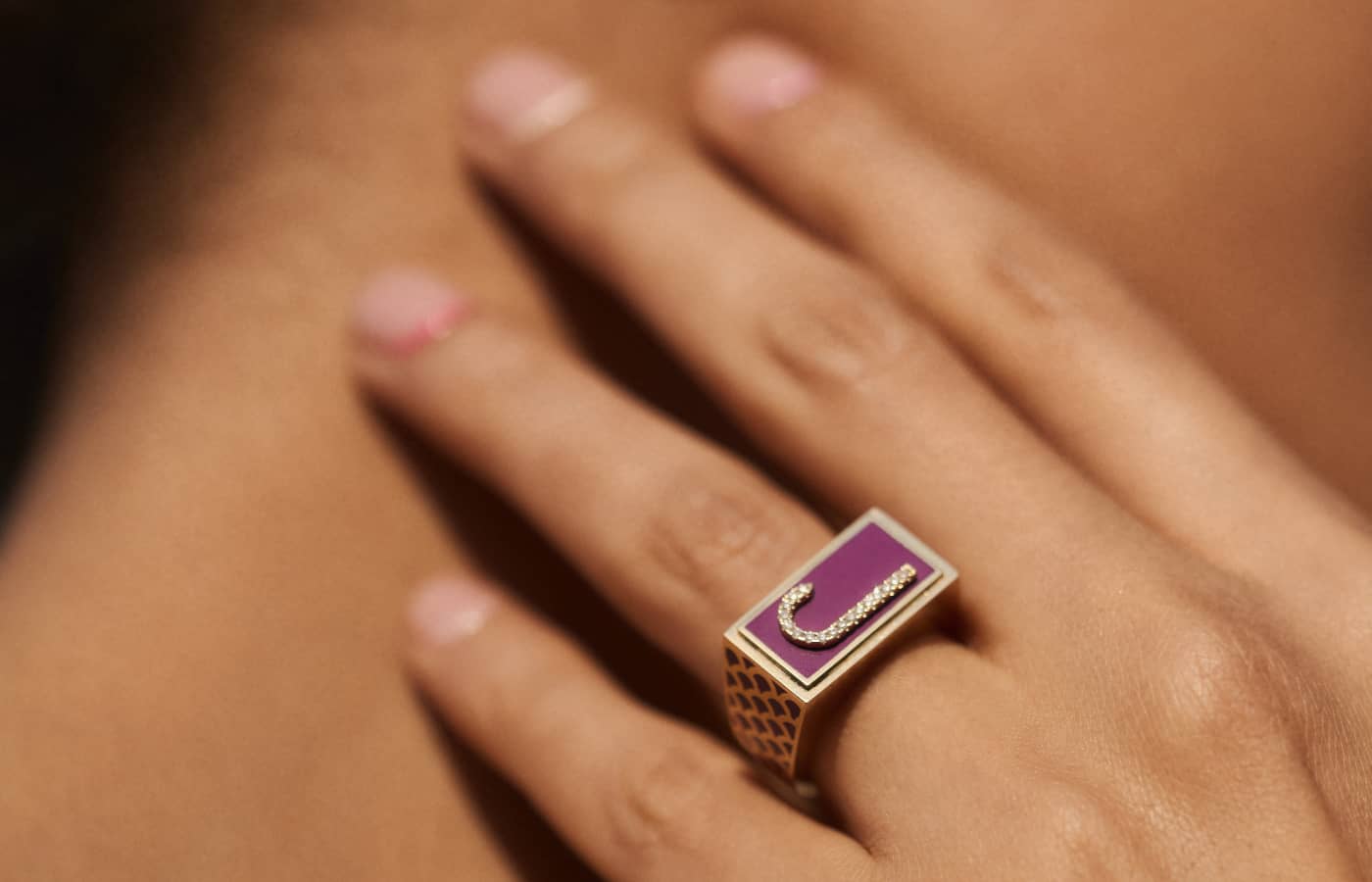 However, depending on your style, sometimes discreet is not the look we are going for. Today's contemporary fine jewellers enable us to spell it out in big and bold block letters by creating charms and pendants that can be combined in myriad ways. Let's take a closer look at three designers creating some of these eye-catching creations through their unique creative lenses.
Singapore-based jewellery brand Caratell has elevated simple initial jewellery pieces by creating a series of modern rings and pendants where letters meld with an openwork gold frame. The sides of the letter 'M', for example, follow the curved arches of a circular open-faced round ring, creating a fluid effect where there is no distinction between the ring and the diamond pavé letter itself. A glowing green gemstone is added to the piece to add a pop of colour and personality.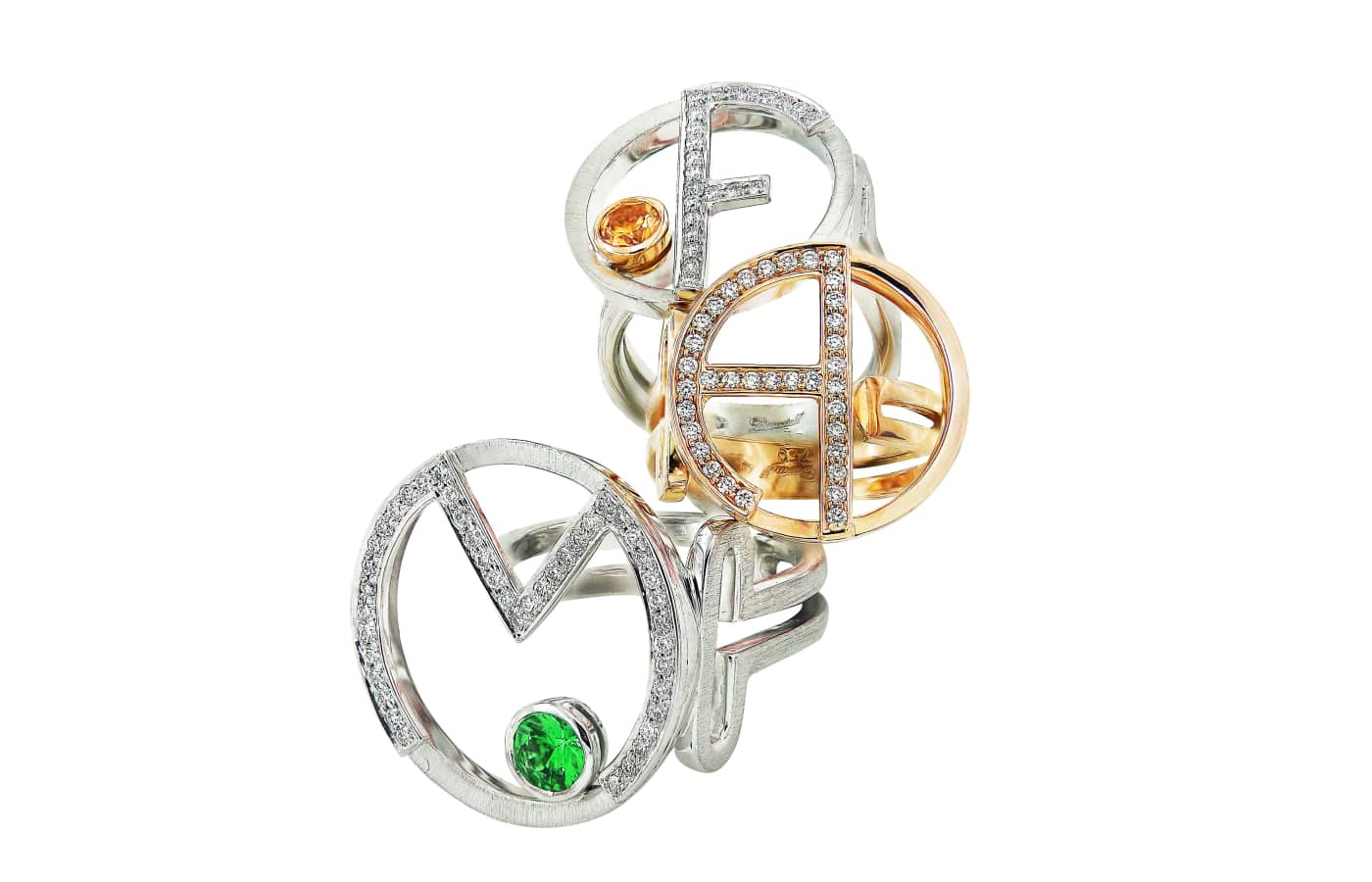 Elizabeth Moore takes a more obvious approach to her Initials collection. Her yellow gold letters stand out on their own, dangling from the edge of a simple gold band, small hoop or huggie earring. Each one resembles puff-paint lettering and is a fun nod to nostalgic childhood arts and crafts memories. The necklaces are also interchangeable, allowing you to add a group of letters to spell out a name or short word. This charm effect allows the wearer or gift giver to keep the piece fresh.
Spanish Jewellery brand Carrera y Carrera follows a minimalistic design aesthetic, however, the brand has added a romantic twist to its simplistic lettering. In the My Angel collection, yellow gold cherubs sit sweetly against white gold capital letters. If you are looking for an added dose of sparkle, each letter also comes in a pave diamond design option.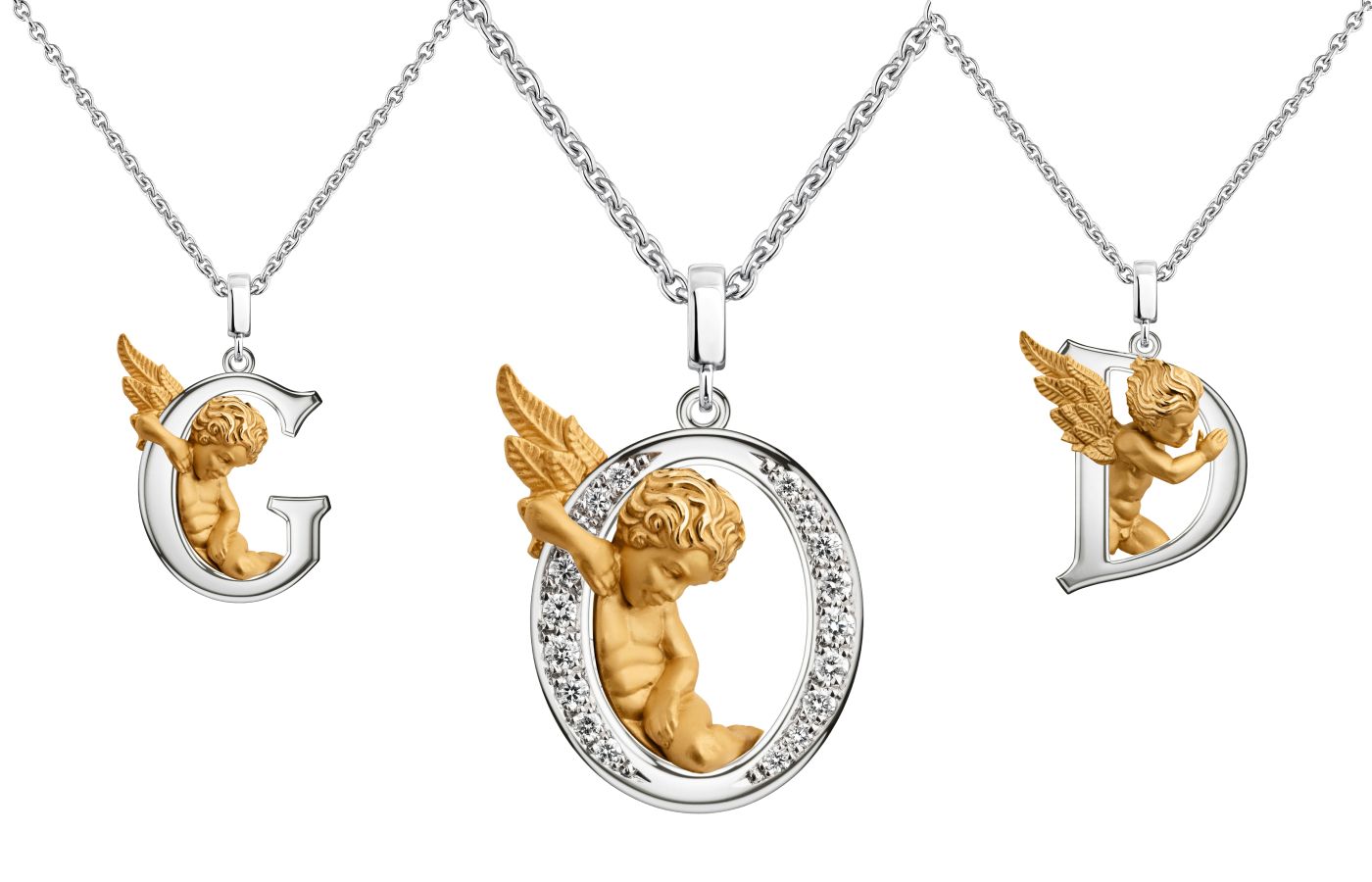 Finally, TOKTAM Jewelry's Alphabet collection uses a script form of the Roman alphabet, which evokes the artistry of calligraphers from ancient times. Each letter ends and begins with a swirling flourish to add a touch of pizzazz. The pieces are made from carved rose gold, creating shapes resembling the capital letters in ancient fairy tale books and manuscripts. Each piece is half-set with pavé brilliant-cut diamonds for an added dose of romance. These romantic pieces make great statement pendants for everyday wear, adding something extra to your outfit.
These three distinctive looks are just a drop in the overflowing bucket of style options brands have created to accommodate our initial needs. Whether you wear your own or those of a loved one, letter jewels are a great way to incorporate fine jewellery into your daily wardrobe. Take a look below for more fabulous options!