Chapter Two of the Piaget Solstice collection maintains the energy of Chapter One, which was focused on the artistry of Haute Couture fashions. Now, it has turned its attention to strongly coloured gemstones, mixed metals and avant-garde forms. We had the pleasure of speaking with Christophe Bourrie, the High Jewellery and Exceptional Creations Global Director of Piaget, to ask him a few questions about what makes this instalment so unique.
Introducing Piaget Solstice Chapter Two
"Chapter Two tells the second part of our Solstice story," says Bourrie. "After a first chapter inspired by voluptuous and fluid Haute Couture gowns, the Solstice Chapter Two collection takes this precious mix of fun and craft further: Solstice's second instalment is all about laughter and long conversations under the shimmering moon. The brightness of peoples' smiles, the warmth of their laughs, the echoes of their glasses clinking as they cheer. The heart of the party vigorously pumps a flow of energy, travelling through the cocktails that are poured into the glasses".
These cocktails are brought to life through seven high-jewellery rings. Many of these rings feature a unique cushion-cut gemstone. The largest of these stones can be found in the high-jewellery Lemon Fizz cocktail ring, which boasts a 12-carat cushion-cut yellow sapphire. This one-of-a-kind sapphire is set amongst clusters of emeralds, citrines, chrysoprases and diamonds to further accentuate its perfect yellow hue.
The second-largest coloured gem featured in the collection is the 9.99-carat rubellite from the Lady Pink ring. The colourful creativity continues with an 8-carat indicolite tourmaline in the Royal Blue ring; a 6.14-carat orange spessartite in the Sweet Paradise ring, and a 5.09-carat pink sapphire in the Bay Breeze ring. And let's not forget the Shimmering Savor ring with a special old-mine cushion-cut diamond of 4.03 carats. Old mine-cut diamonds are few and far between these days in high jewellery collections. Their distinctive look differs greatly in shape and diamond proportions from those usually seen today.
Piaget Solstice Cocktail Rings
According to Bourrie, these cocktail rings were by far the most difficult pieces to create: "The cocktail rings which play an important role in this second chapter were a challenge. They strongly rely on Piaget's unique expertise in gemmology and craftsmanship. To reproduce the volume, colours and textures of the cocktails' ingredients, the Piaget ateliers and their faithful craftsmen worked for months, pushing the limits of their excellence to create unique pieces".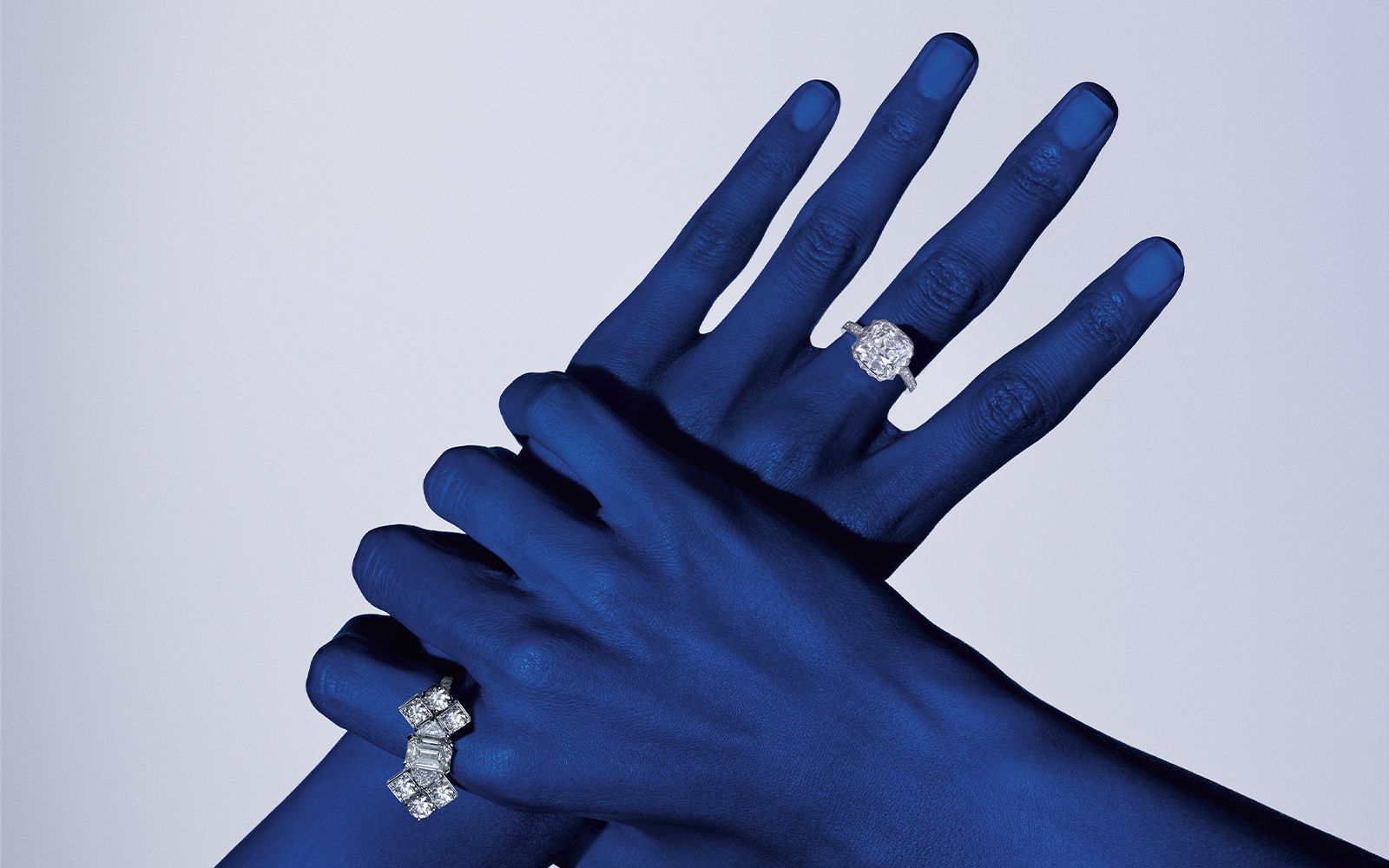 At a glance, you can tell that each of these rings is a true feat of engineering. High-quality gemstones were sourced from all over the world and manipulated in the Piaget workshops to create the most detailed and meticulous design details, no matter how small. The Audacious Savory ring, which we haven't mentioned yet, is a masterful work of gemstone mosaic. Featuring spessartites and brown and white diamonds, each gem is set at a different height, creating a unique texture and sense of dimension to the piece. The Royal Blue Ring is set with a detailed sculpted peridot lime-wedge set with diamonds that sits flush against the brim of the deep blue stone. Although delicate in appearance, it took time to create this lime wedge as it was hand-sculpted by Piaget's in-house glyptic masters. The Lady Pink ring has a diamond pave straw that seems to submerge itself into the depths of its 9.99-carat cushion-cut rubellite, and the Bay Breeze ring features a floral arrangement of orange slices and mint leaves, created from rose gold set with emeralds, spinels, sapphires, spessartite and diamonds. Also, these pieces feature rough diamonds, creating the illusion that these precious cocktails are "on the rocks".
Piaget Solstice Chapter Two Highlights
Transformability is a key element seen throughout this second chapter. The Shimmering Savor transformable high jewellery necklace can be worn in three ways. Composed of two separate necklaces - a diamond collar necklace and a simple pear-shaped diamond pendant - the two can be combined to form one show-stopping high jewellery piece. Four of the cocktail rings featured in Chapter Two are also transformable. One can remove the detailed fruity external jackets from the Royal Blue, Lady Pink, Bay Breeze, Lemon Fizz, and Sweet Paradise rings to reveal a simple gemstone solitaire ring.
Another highlight of the collection is the three high-jewellery watches. Piaget is famed for its complex dials created from unusual materials, and this suite of watches is no different. The Festive Sharing watch has a hand-painted enamel dial by famed artist Anita Porchet, who has collaborated with important watch brands like Patek Philippe, Vacheron Constantin and Fabergé. The background of the Joyful Sharing watch dial is also hand-painted by Porchet and set with hand-carved mother of pearl and peridot glyptic, produced by Dick Steenman, a master engraver and miniature sculptor who has previously collaborated with the Maison.
Finally, the Gleaming Savor watch is fitted with a dial created from a mosaic of sycamore wood, straw and elytron marquetry, a form of inlay work created from the wing cases of a beetle. Now that is something different! When asked about a third chapter, Bourrie says: "There is a French saying, never two without three"! We look forward to seeing what this third and final chapter will bring.