There are many blue stones when it comes to precious gems. From sapphire and tanzanite to turquoise and tourmaline, blue is a popular shade as it is so easy to wear and, depending on the gemstone, doesn't break the bank. One such gem is the stunning aquamarine, which is mostly mined in Brazil and Pakistan. Often naturally eye-clean in clarity, its name comes from the Latin word for seawater, as ancient mariners believed in its ability to calm the high seas and keep them safe from treacherous storms. It is also the gemstone you gift a couple on their 19th wedding anniversary. This member of the beryl family is said to bring happiness and stability to a marriage, which is probably why aquamarines are such a popular gemstone alternative for engagement rings.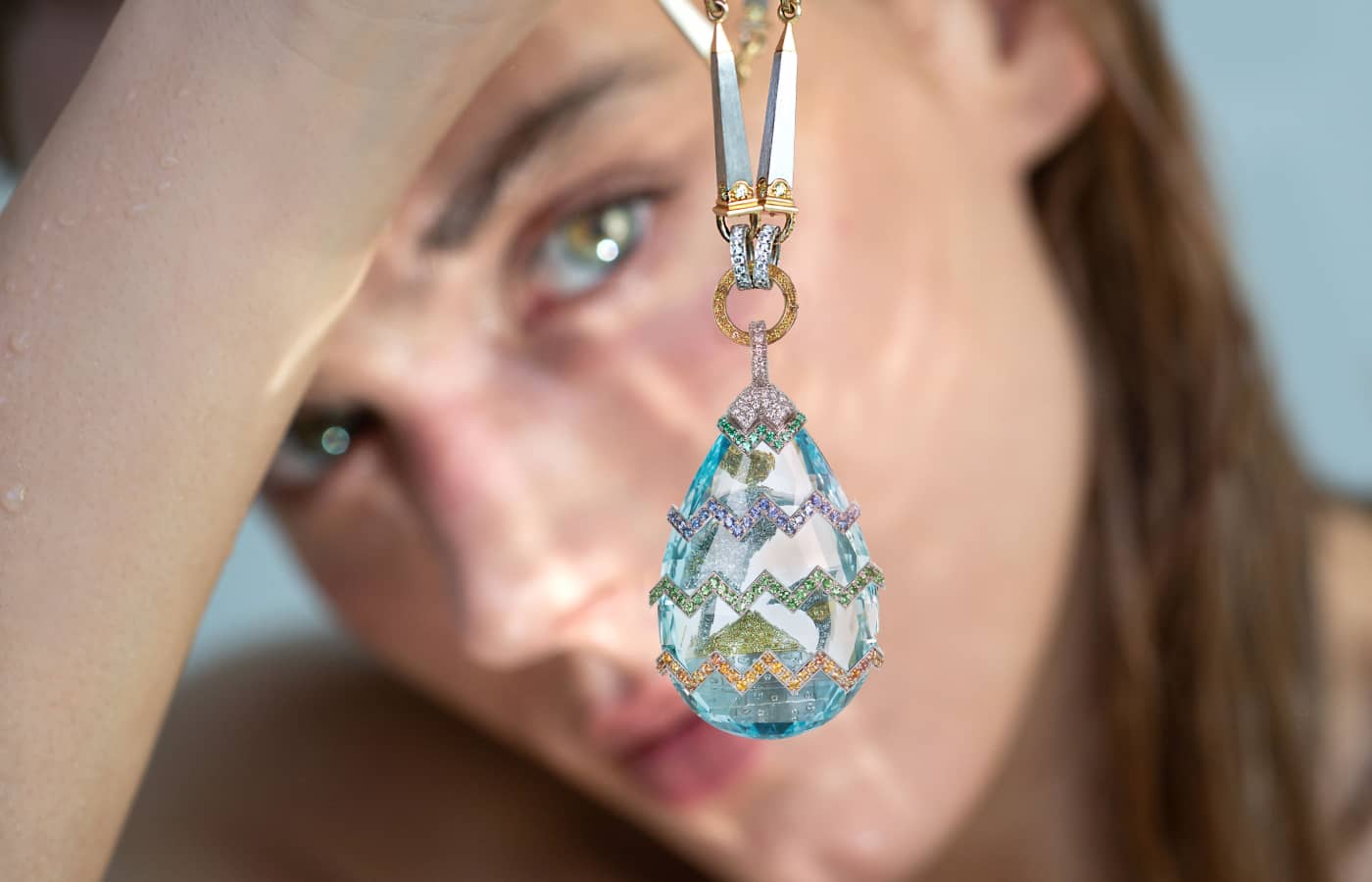 Aquamarine is a gem readily available in fine jewellery, however, they are also making a comeback in High Jewellery designs. Garrard recently included a more than eight carat gem in its Couture Mustique necklace, while Tasaki has created a series of statement earrings featuring large brilliant-cut aquamarines. Elsewhere, Singapore-based High Jewellery brand Simone Jewels' Le Grand Chinoiserie necklace features a whopping 86.92-carat aquamarine as its focal point.
When it comes to investing in a piece of aquamarine jewellery, colour is a key factor. The presence of iron in the chemical structure of the beryl is what gives these sea blue gems their particular colour. It can range from pale sky-blue hues all the way through to teal; however, the most prized hue is a dark blue to slightly greenish blue. These are the stones to look for in terms of the greatest value.
Another important piece of information to know when purchasing an aquamarine is that the carat count does not influence the price as much as other gemstones. Since large-size aquamarines are more commonly found than other gemstones, a drastic increase in size will not result in a massive price jump.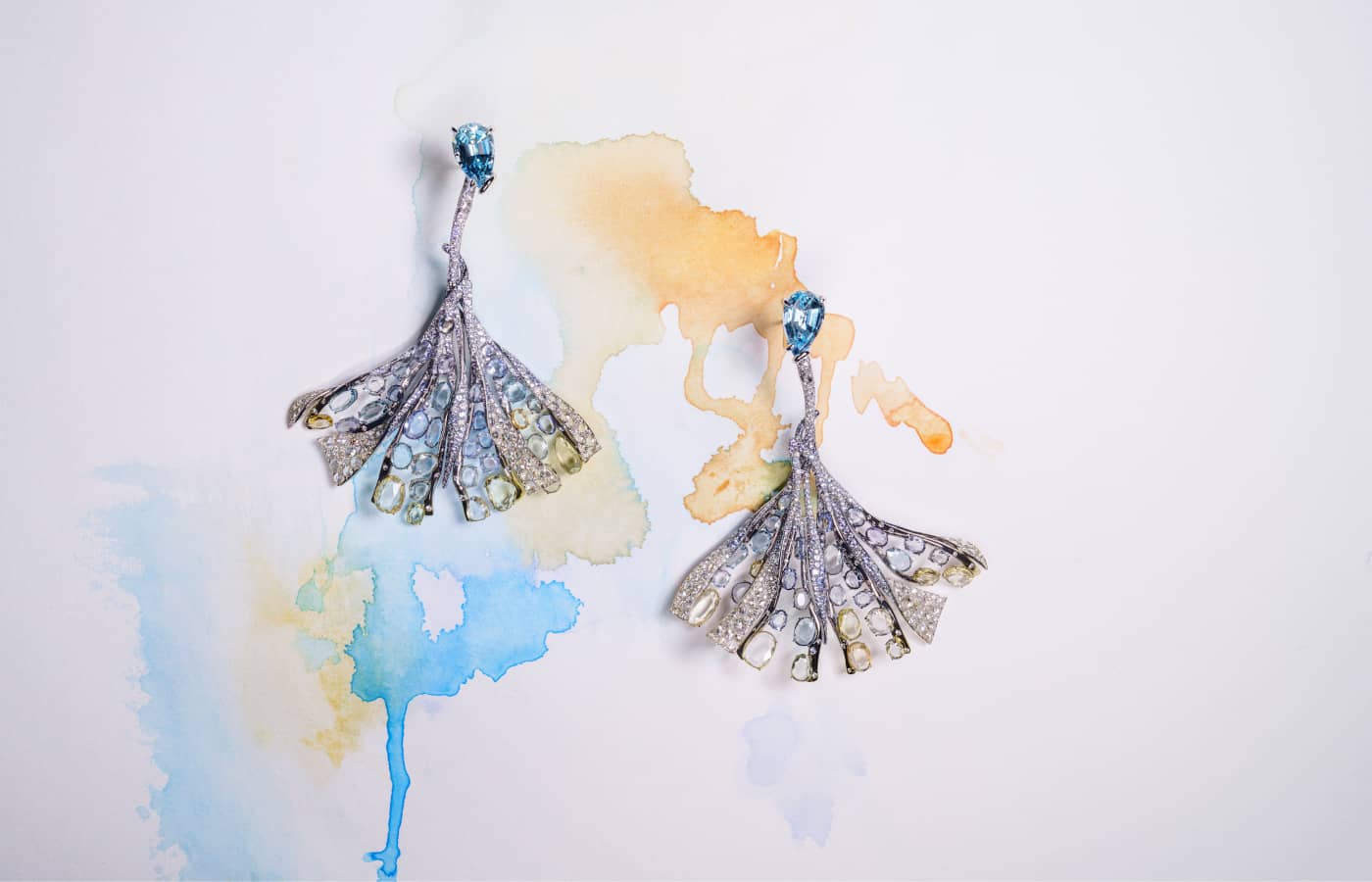 Whether you are looking for an impressive cocktail ring for a special occasion or an everyday 'something blue', aquamarine jewels are durable, wearable and beautiful. The selection below is just a drop in the ocean of what you can find!