The Italian city of Miseno is situated 16km west of Naples at the tip of the Miseno Peninsula out at sea, a strategically important geographical point that has provided the city with a powerful millennia-old history. One of its main attractions is the Capo Miseno lighthouse which offers a picturesque view of both land and sea. It was built at the beginning of the 19th century, completely destroyed by German bombing in 1943 during World War II, and then rebuilt in 1948. Although the sight of a lighthouse is not something unusual, it is the charm of its location that sticks in one's memory. Capo Miseno lighthouse remains unchanged and preserves the memory of its rich past.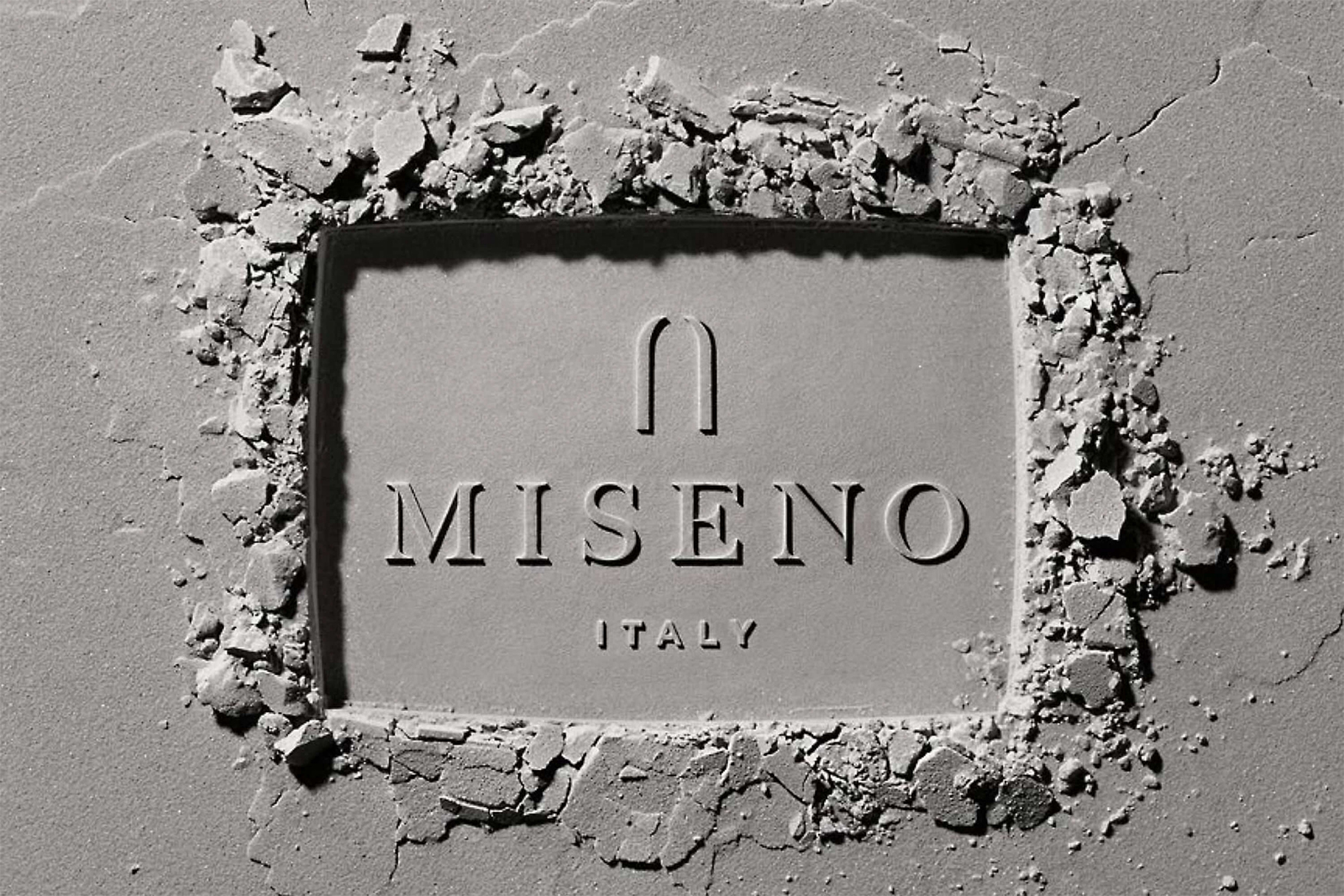 If you have ever seen a cascade beam of a lighthouse, then you probably remember its extraordinary ability to rotate and emit light in all directions, orienting sailors within its reach. Antonio Cardamuro set his sights on the image of a lighthouse to portray this notion in the pieces of one of his latest collections - Faro... but interpreting it, of course, as a jeweller. Shimmering diamonds and multi-coloured sapphires embellish cubic decorative elements on sautoirs, earrings and bracelets, necklaces made in white or rose and yellow gold. Those delicate cubes are often stacked one atop the other to resemble a silhouette of a lighthouse.
Looking around his hometown from this point of view, Antonio would always compare the bright facades of the buildings along the seafront with coloured gemstones strung on a golden thread that follows the curvature of the human body. This is how the idea of Procida bangles came about, as romantic and timeless as the breathtaking landscape. Two parallel running lines, solid gold and inlaid with diamonds, are found at the central decorative element made of diamonds, rubies, sapphires or emeralds.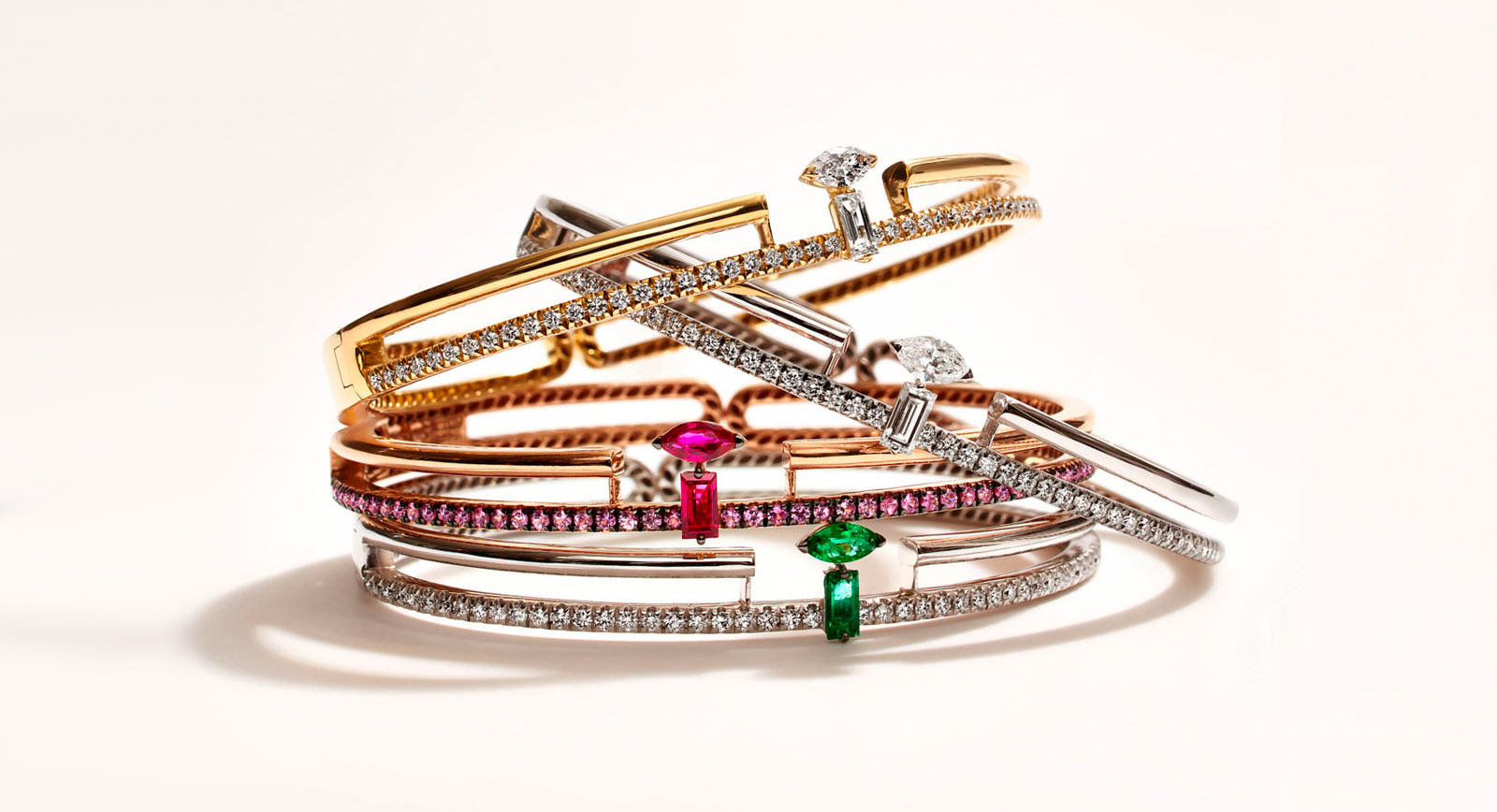 We continue our way through Antonio's jewellery travel guide and head east of Naples. Here we find the city of Baia, a significant part of which is occupied by an archaeological park, a former resort of the elite at the time of the Roman Empire with intricate geometric mosaic floors. A portion of it now lies under water following tectonic movements centuries ago so its beauty is now chiefly admired by divers. Inspired by these largely hidden mosaic patterns, Antonio has chosen to embody them in contemporary structural lines of gold, inlaid with diamonds and malachite, making Baia bangles as timeless as their muse.
Marea is another collection of new pieces. "With organic shapes and gentle curves, this collection mimics the rise and retreat of the waves of coastal Italy. Here, we have designed jewellery that captures the essence of water itself through delicate curvilinear lines, as well as twinkling precious and semi-precious stones that emulate Naples' shimmering seascape," says Antonio of the bracelets, earrings and rings in this new collection.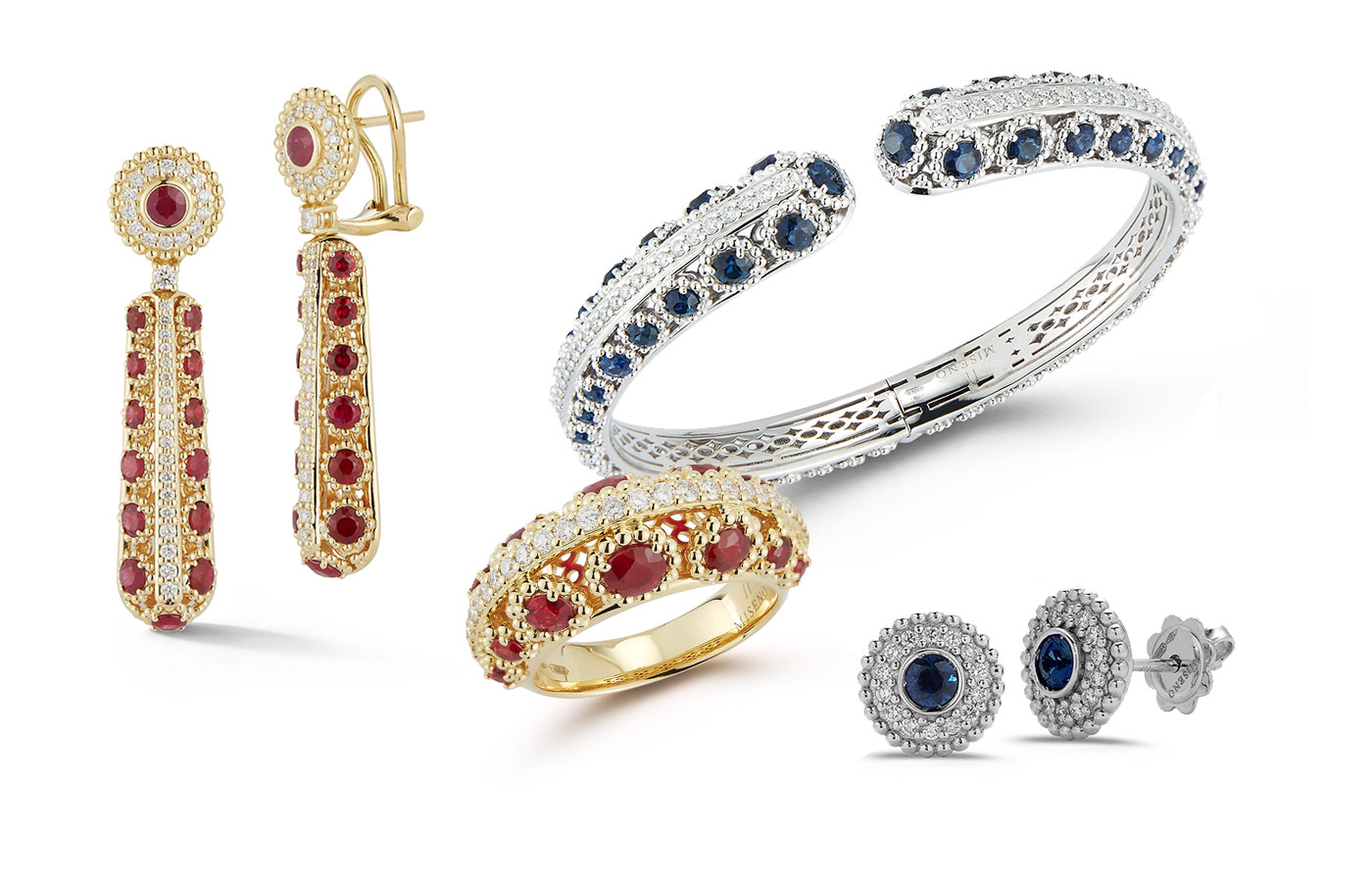 "Italy is a land of dreams with golden fruits, where lovers, after embracing, escape to on a fragrant night," wrote Émile Zola. Whether you are also in love with the country, or simply want to indulge in jewellery that blends perfectly with a variety of styles, you will definitely find something at Miseno's to match your personal style.