They say all good things come to those who wait. I don't know if that's true, but it is certainly accurate for Soha Abou Alwan Hamdan, the woman behind Beirut-based fine jewellery brand, Maison Mirath. Born in Lebanon, Soha had always nurtured a passion for high jewellery and gemstones but the situation in her native country – war, unstable economic conditions, financial restrictions - and her responsibilities as a mother meant she put her dreams into a box to be opened later. That time came around her 50th birthday when Soha stepped away from a career in education and travelled to Paris to study gemmology and jewellery design.
"I always knew I wanted to do something different in my life and leave something behind," Soha explains. "As you can tell from our story, though, it was never the right time to establish Maison Mirath. The situation in Lebanon was and is still very unstable, so it was a big risk to venture into this endeavour."
In 2015, she launched her own brand, and three years later her daughter, Nadine, joined the business. Together, they created the concept of Maison Mirath. Soha adds: "Maison Mirath was my rebirth, and with every piece I create, I am reborn again. My aim is to pass on this feeling through our jewellery pieces."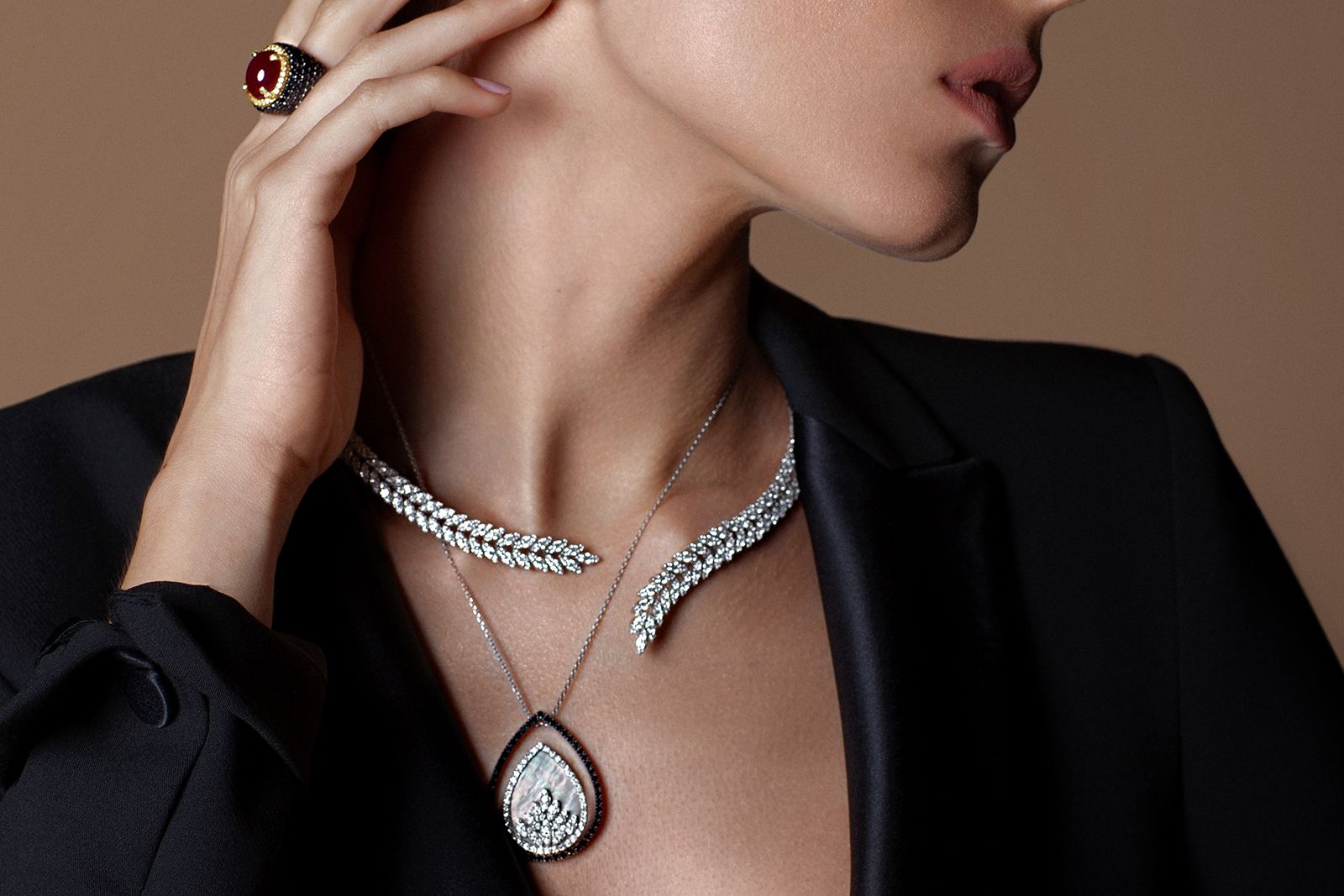 If we fast forward to the present day, Maison Mirath has the loyalty of international clients and has featured in department stores like Harvey Nichols Doha and Galeries Lafayette UAE. This year, I also had the chance to meet the brand at the Doha Jewellery & Watches exhibition, where it participated alongside Al Fardan Jewellery. If there's one word to associate with Maison Mirath, it's 'legacy'. Firstly, and most obviously, Mirath is the Arabic word for legacy, but it's also a poetic way of explaining the brand's Lebanese origins, culture, and the idea of passing a treasure down from mother to daughter. Soha says: "Our mother-daughter relationship is precious and has developed into a partnership or sisterhood almost. This is reflected in the way we manage our business; the alignment in our vision for Maison Mirath, the ethics, and values we carry together and the complementarity of our ideas."
Another benefit of the mother-daughter dynamic is the input of two generations of women. Maison Mirath jewellery spans classical and contemporary and merges the two to create "jewellery of the mother and the daughter simultaneously". The brand's signature design is the stackable Harmony collection with geometric layers of yellow, white, rose and blackened gold paired with diamonds and coloured gemstones. Rings interlock together to allow for unique stacks to be built, while pendants, bracelets and earrings continue the same geometric motifs in complementary ways.
Soha says: "While this is our best-selling collection, it remains unique and personal to every woman. Every year we have new releases within this collection, and our latest one is our signature Harmony engagement ring. And the twist is, it can be stacked with other Harmony rings."
Other fine jewellery collections in the Maison Mirath portfolio include the Anchor Collection with marquise-shaped yellow or white gold mounts set with diamonds and coloured gems. The Curve collection contains an eclectic mix of styles and shapes that are united by the ease with which they would fit into a woman's jewellery box and layer with her other yellow gold and diamond pieces. Petals and Leaves tackle floral themes with gemstone open bangles and feminine surfaces of matt gold that scoop around the finger and twist from the ears.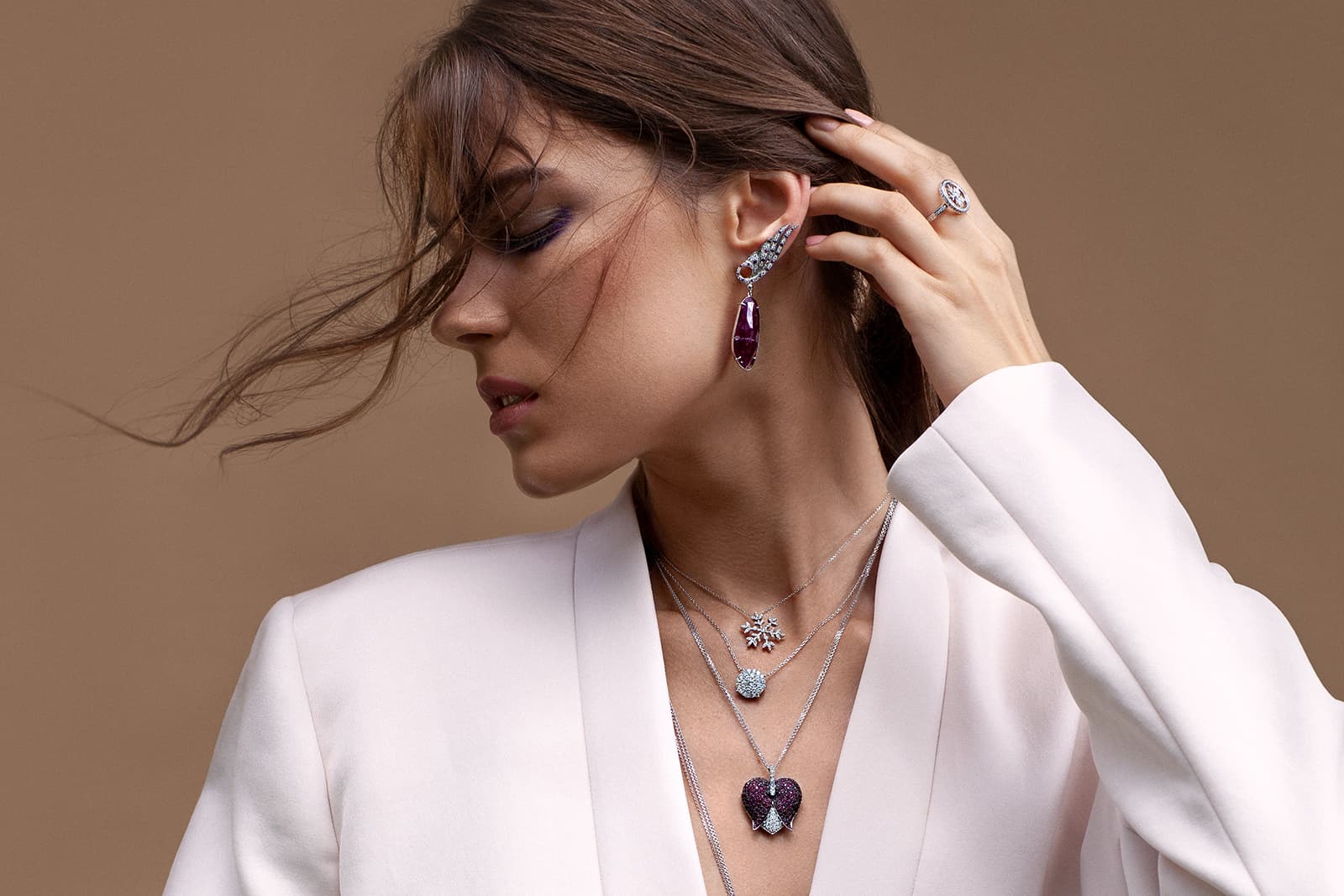 Elsewhere, the brand also creates high jewellery and unique creations. Soha tells me: "Creating unique and bespoke jewellery pieces is at the core of Maison Mirath. One of the most recent bespoke creations was an exquisite emerald and diamond ring, designed for a dear lady specifically. The process of such creations is very intimate and personal. It creates a beautiful bond between us, the lady, and the jewellery piece. On the other hand, we create statement pieces as part of the Maison's collections that are in limited edition to retain their value and turn them into a true legacy, such as the Beacon earrings."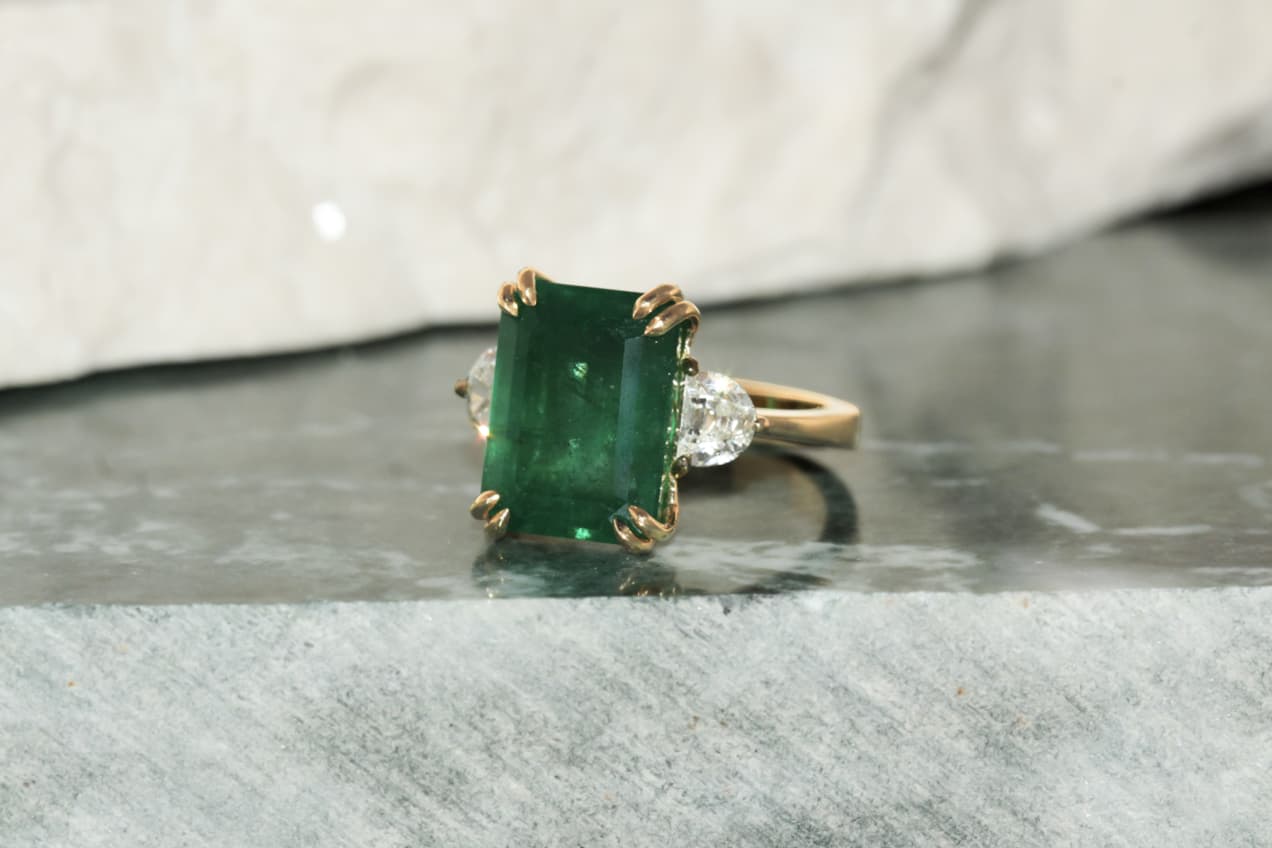 The Beacon earrings are inspired by the Beirut Lighthouse and even a cursory glance evokes the sound of waves and the call of seagulls in your mind's eye. They are crafted in 18k white gold, set with turquoise from Arizona, USA, and crowned with sapphire and diamond seabirds. Soha describes these earrings as "the call of a peaceful moment," but I see them as a lovely example of how her Lebanese culture shines through her designs.
And speaking of Lebanese influencers, here is another example. Soha says: "There is a unique piece of jewellery that I have designed and is close to my heart – the Legend of Douma ring. It is a 22 carat aquamarine ring surrounded by diamonds, all of them crowned by an intricate arabesque design inspired by the beautiful windows of a Lebanese village called Douma. The design allows light to go into the ring from the sides to highlight the lustre of the aquamarine."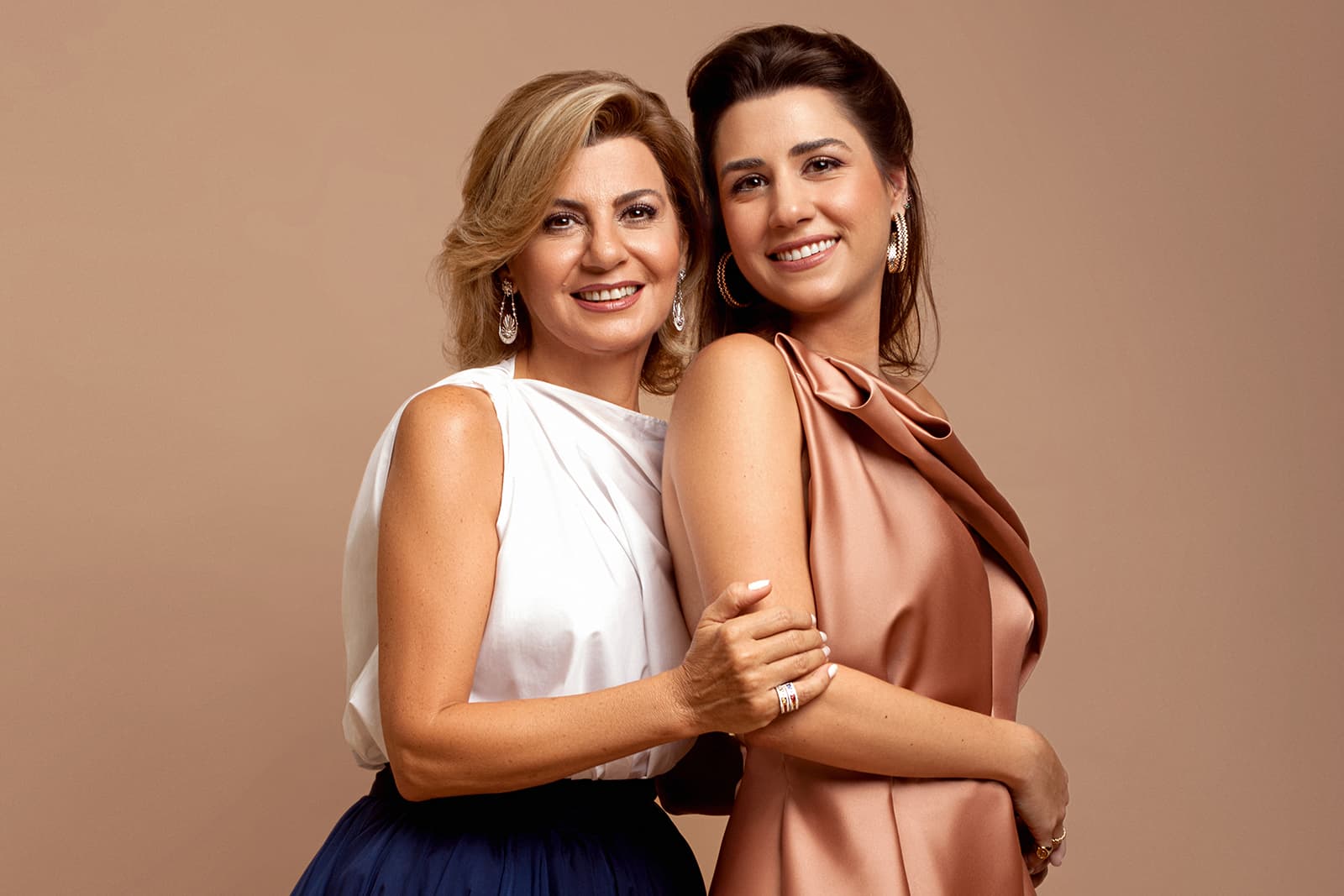 From small beginnings, Maison Mirath is now a true family affair. Both Soha's husband and son are part of the business and they are all contributing to its growth internationally. If you are wondering whether the brand's jewels are for you, see if you can find yourself in the statement below. If even a small part resonates with you, you're the type of Mirath Woman Soha and Nadine are looking for.
"She is unapologetic in her individuality, strong in her convictions, unique in her tastes and bold in her choices, the Maison Mirath woman sees her fine jewellery as an extension of herself."