Harakh Mehta, the founder of the brand, is a fourth-generation member of a family of jewellers and gemstone dealers from Mumbai in India. His passion for making diamond jewellery is evident when you immerse yourself in the brand's collections.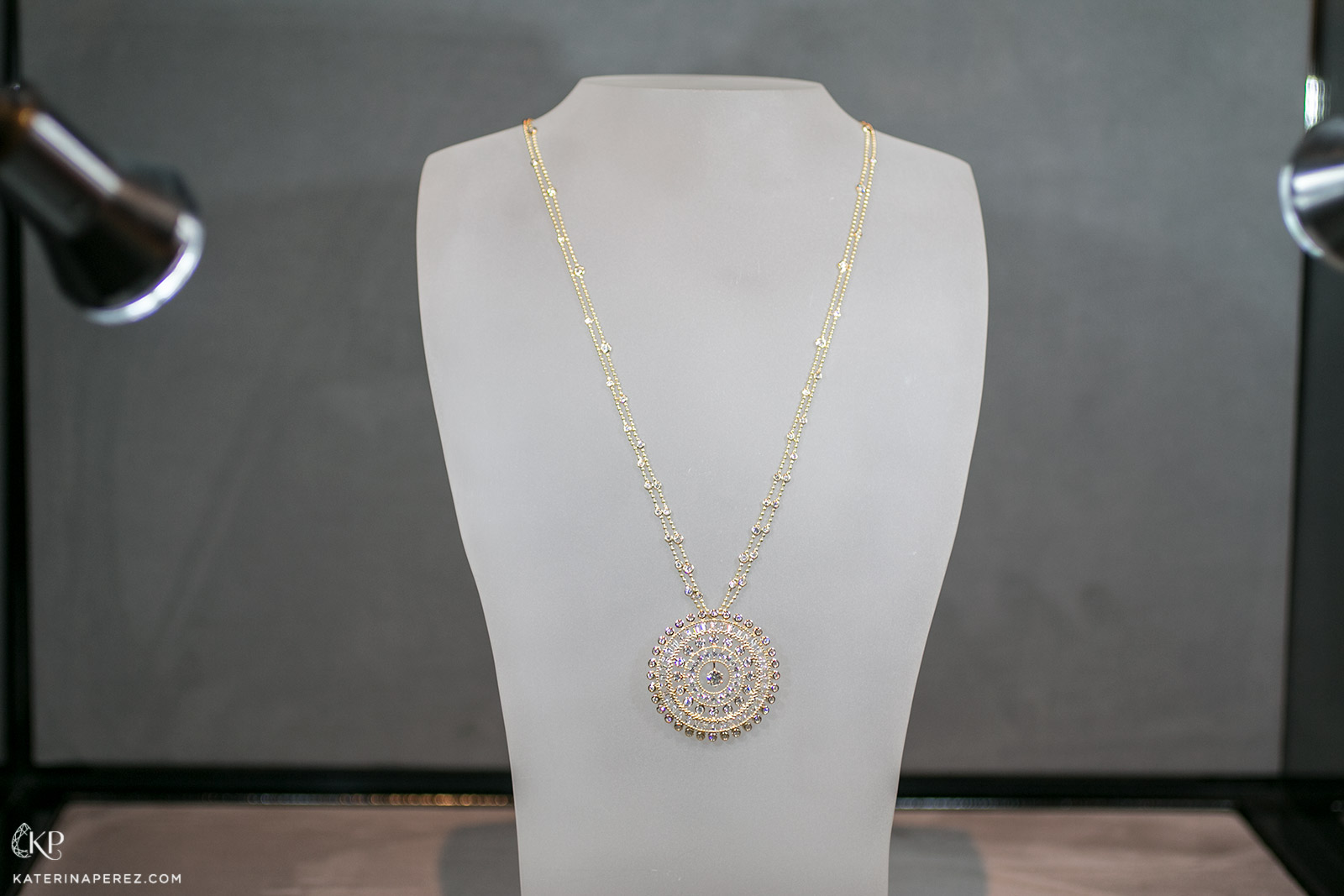 "Collections such as Peacock, Sunlight, Raindrop or Haveli are the result of many months of work on their concept and formation. My jewellery must not only be attractive to look at but also very comfortable to wear, matched in perfect harmony with its owners. In addition, I only use colourless diamonds, from those that boast impressive carat weight right down to melée, which gives my jewellery a particularly dazzling gleam," explains Harakh.
To make 'The Sunlight' necklace, he used traditional round cut diamonds and baguettes, all D, E and F in colour. "All of the diamonds have been re-cut to achieve maximum scintillation and sparkle, and the tapered baguettes have been calibrated in order to look like the rays of the sun." If you look at the jewellery more closely, you will see that there are diamonds not only on the façade of the pendant but also on the side where miniature stones are inlaid in the yellow gold, a clear example of how meticulous Harakh's jewellery design is.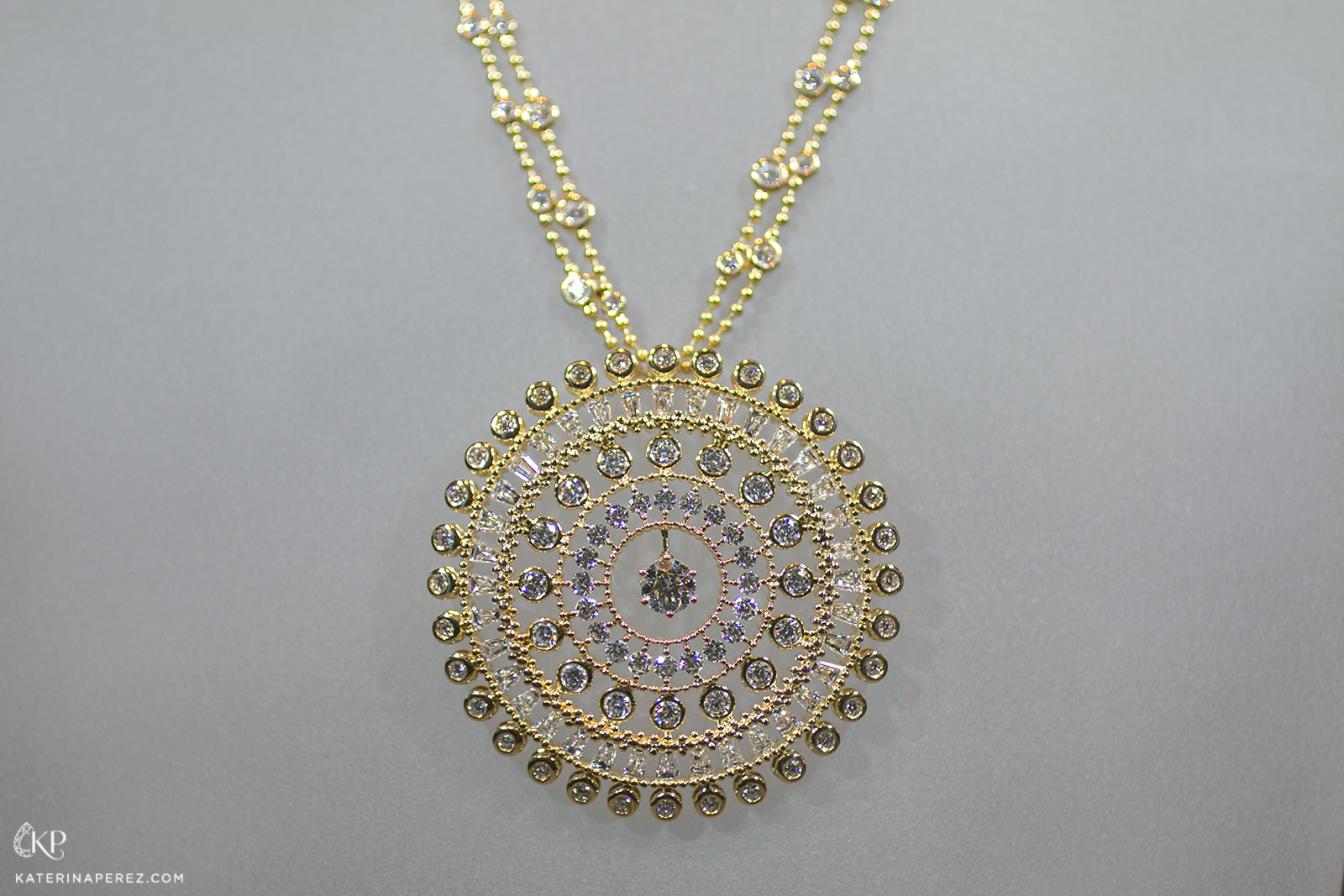 As the name of the pendant suggests, it is a bejewelled interpretation of celestial bodies, and the diamonds are an abstract reflection of the sun's rays. Harakh says: "This necklace comes with a small reflection card on which I share the inspiration behind the piece - there is a spiritual connotation to all the collections which is mentioned in the card."
There is another very interesting design technique that is not apparent at first but lends the design a certain intrigue: miniature circular gold beads in between the diamonds. "This gentle granulation technique is similar to the Indian artisanal fabric decorating technique called 'Khadi' or 'Pota' - these are beads raised above the surface of textile. We tried to reinterpret this on metal in order to give a hint of India's rich craftsmanship," Harakh explains.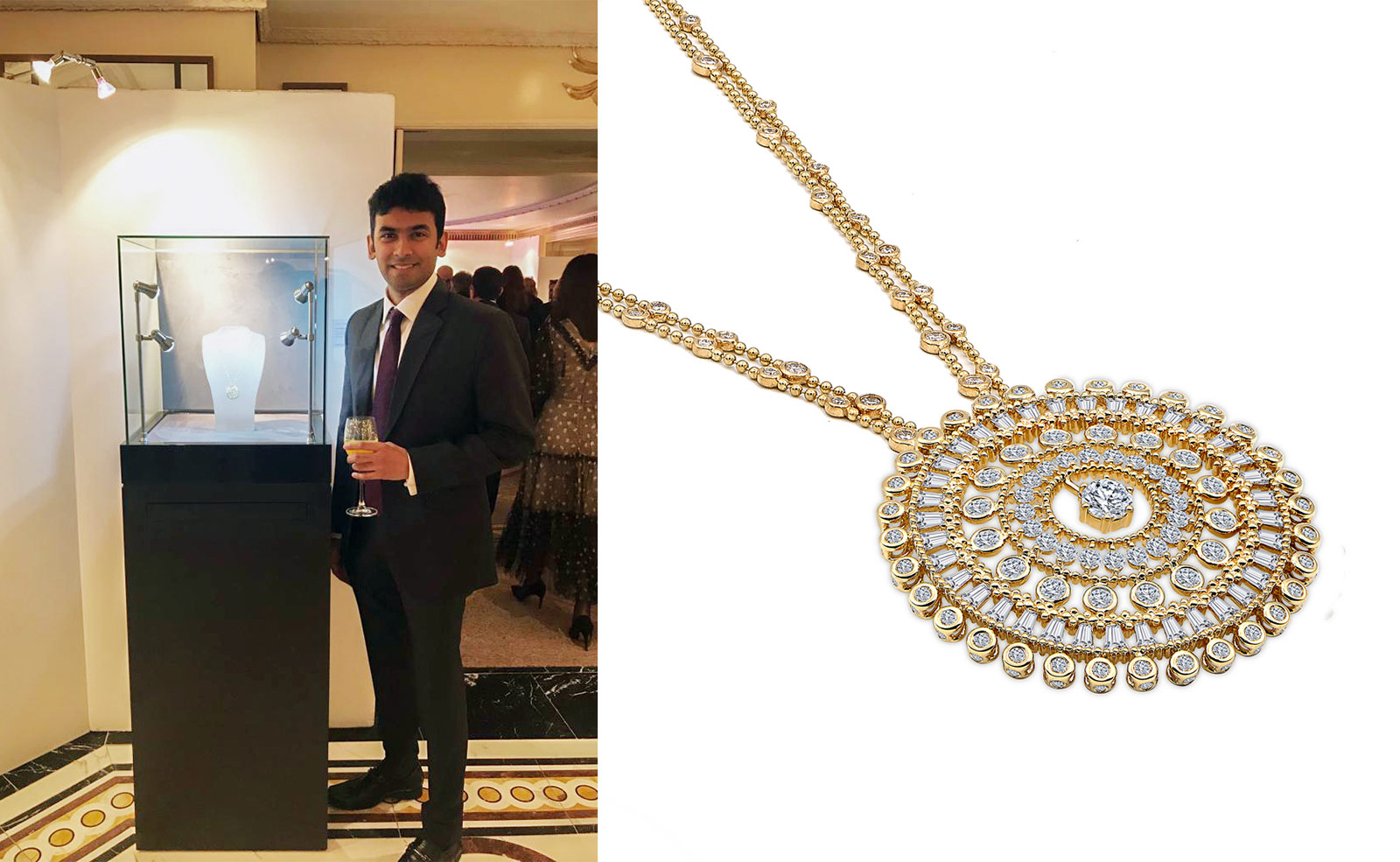 The necklace from the Sunlight collection was made specially for the BFAMI auction as a unique piece and it was only possible to obtain it at a gala dinner attended by more than 500 people. The list of those invited included gallery directors, art collectors and members of the art industry from all over the world.
The necklace was bought by a lady, who wishes to remain anonymous, but is a member of the Israeli elite circles who is known for her exquisite taste and ability to find new promising brands. Luxury by Harakh is one such young brand whose name, I am sure, you will hear time and time again.