I encountered Jahan again a few months later at the prestigious jewellery and watches fair in Doha. Enchanted by their irresistible collection, I introduced myself to Shahpour Jahan, the company's CEO and Creative Director. Mr. Jahan is the seventh generation to pour his life and soul into the family craft. "What makes us unique is the combination of personalised service as well as an unlimited range of possibilities," Mr. Jahan explains. "When you come to us, you speak directly to the owners and we personally follow every project. Every creation must become a client's favourite treasure. We won't settle for anything less."
Under Mr. Jahan's leadership, the House has grown into a formidable brand that designs, creates and purveys extraordinary jewellery and watches from three illustrious boutiques in Geneva, London and Riyadh. Guiding his vision is a deep-rooted legacy of which most brands can only dream. "My siblings and I grew up surrounded by incredible jewellery," recalls Mr. Jahan, whose father was also an internationally renowned jeweller. "My inspiration today comes from the grand designs I remember from my childhood, together with my father's relentless passion for creation."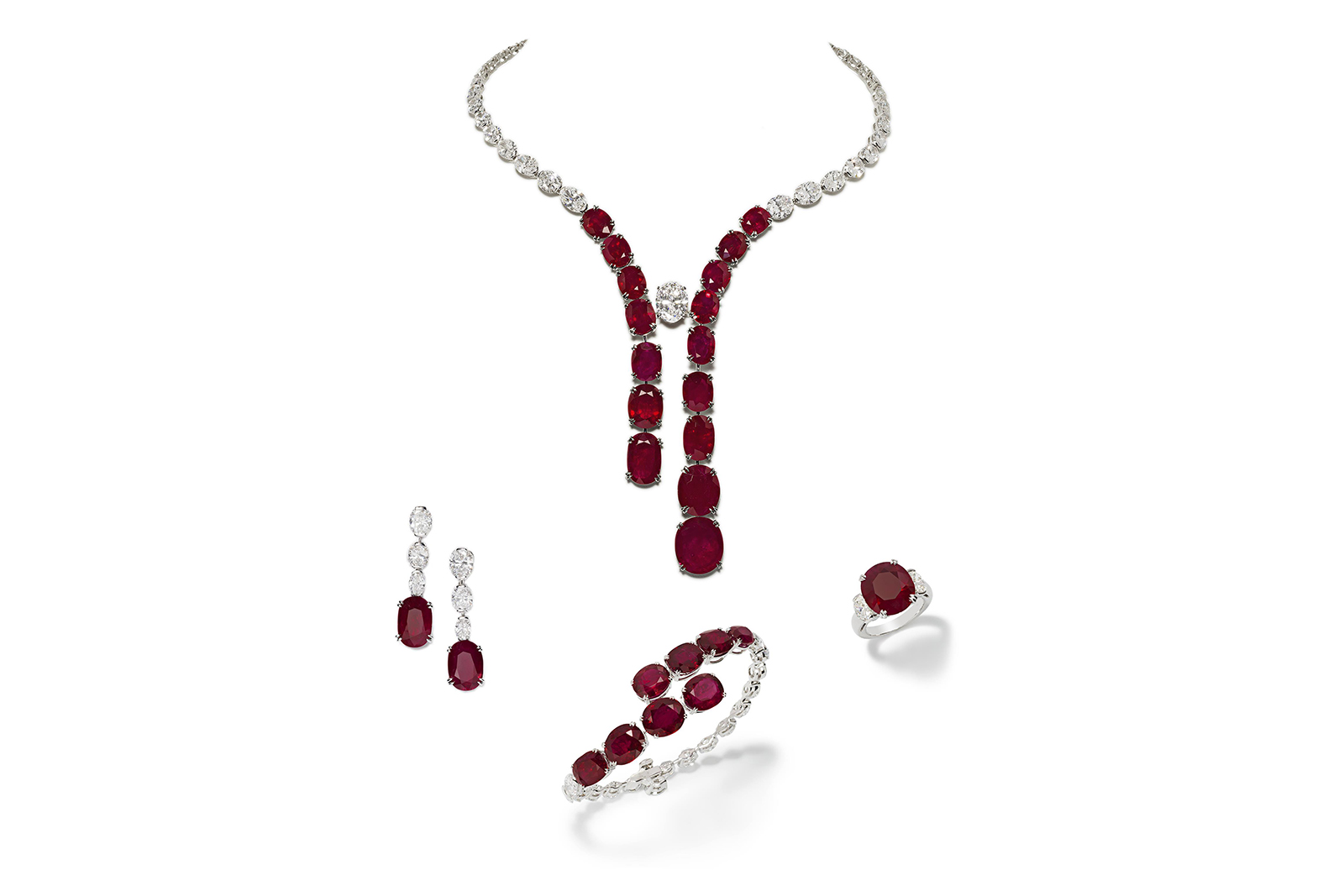 As Mr. Jahan describes learning the trade from his father from a young age, a silky yellow diamond choker anchored by a jaw-dropping 26-carat cushion-cut diamond catches my eye. He reveals that five years passed between the moment the House obtained the sparkling centrepiece and the time they finished the handmade 18-carat gold choker, which is set with 297 dazzling round diamonds, each of which was polished by Jahan themselves. "When I see an opportunity to add a magnificent gemstone to our collection, I never hesitate."
Mr. Jahan designed the remarkable jewel so that the centre stone was removable, allowing for it to be worn in different ways, depending on the occasion. It's a breathtaking creation that moves with sublime fluidity, sits softly upon the skin and captures perfectly Jahan's unshakable belief in the enduring magic of the most distinguished gemstones. Mr. Jahan's sixth sense for gemstones and design fuels his courage to continuously procure and produce extraordinary gemstones. "Sometimes you can arrange a beautiful design for a particular gemstone right away because you already have a collection that matches it perfectly. Other times it can take years. The marvellous thing about gemstones is that you have time because the best of the best always appreciate in value."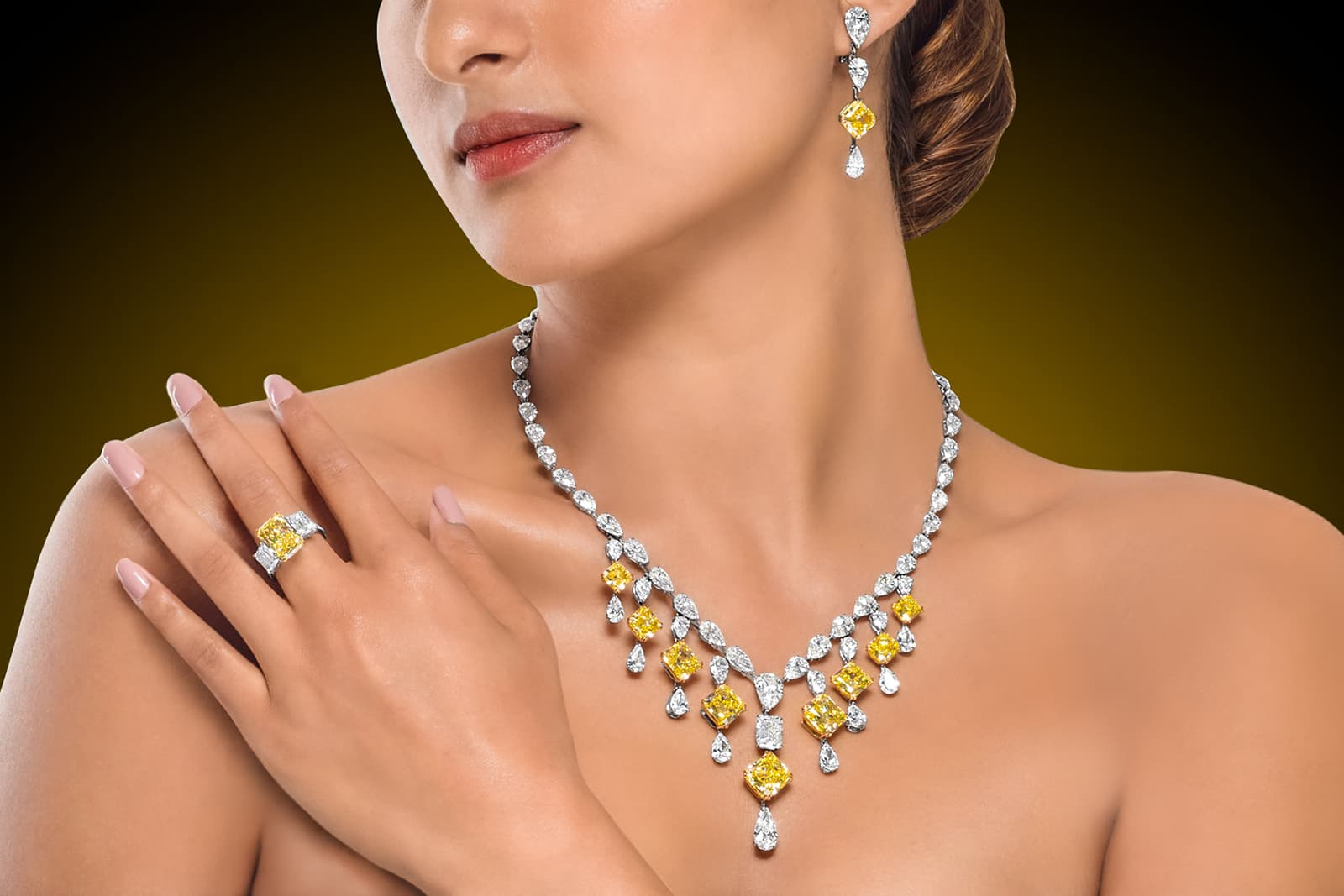 Jahan's traditional approach to curating a remarkable collection of magnificent gemstones complements their responsiveness to the demands of the new generation. "Many clients are the children, nephews and nieces of existing clients. We have always known that one generation does not necessarily look for the same styles as their predecessors, nor do they want us to serve and communicate with them the same way."
This flexible attitude towards design enables Mr. Jahan and his team of skilled artisans to seamlessly switch between creating timelessly elegant treasures and stunning modern masterpieces. Their ability to effortlessly transition from the conventional to the current also extends to client service. For more traditional clients, Mr. Jahan and his family travel the world, from yachts to palaces and everything in-between, to showcase their latest creations. Meanwhile, the new generation prefers to communicate from a distance. To satisfy their curiosity, the House expertly produces detailed Computer Assisted Drawings, lifelike renders and high-resolution videos to educate clients and reassure them that every feature is absolutely immaculate.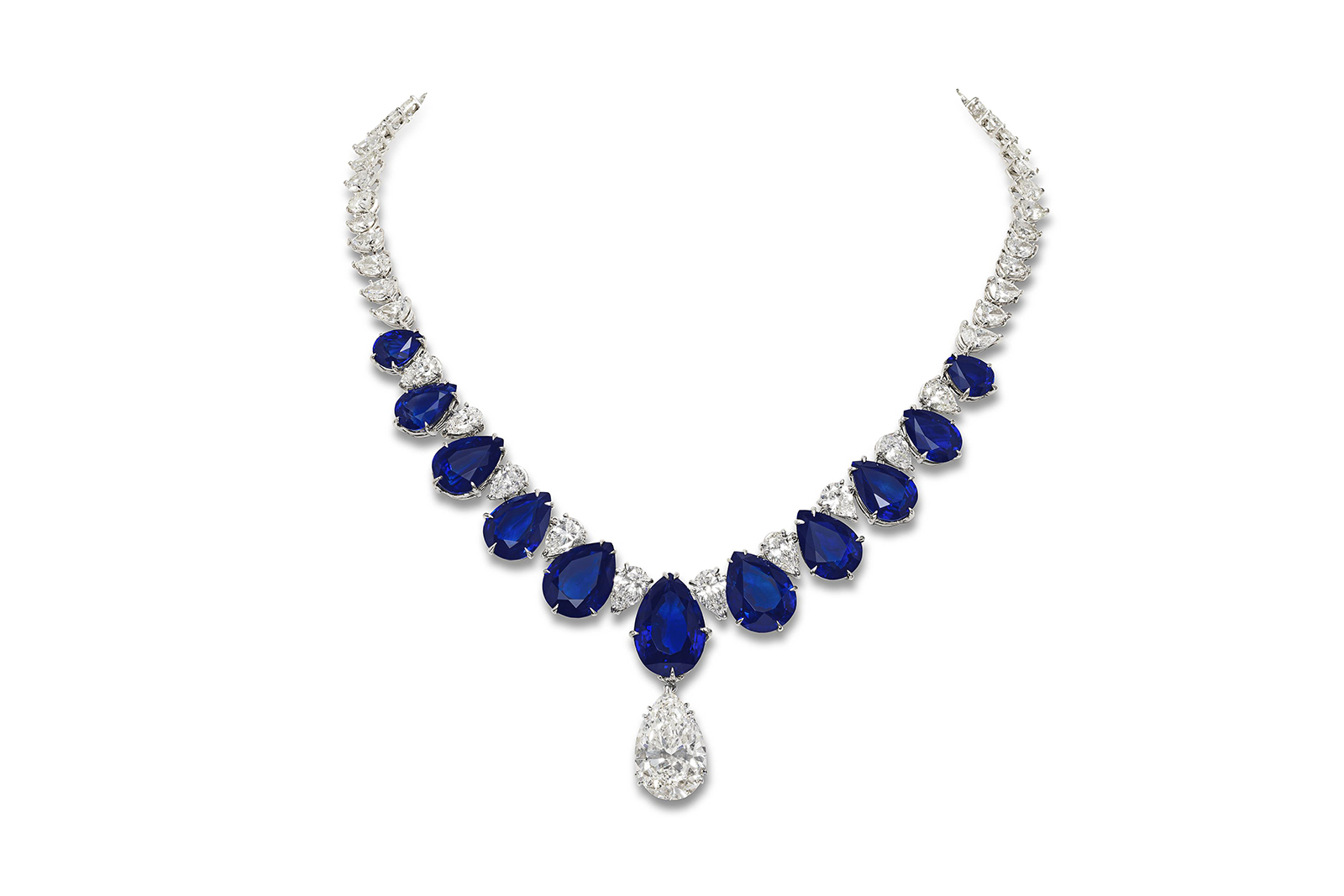 Amongst the astonishing jewels, a striking aspect I notice is the variety of clients Jahan can serve. I watch as Mr. Jahan's family present everything from one-of-a-kind diamond watches to contemporary collections that attract endless gatherings of fascinated clients. Mr. Jahan points out that their new collections are particularly popular among younger clients who prefer versatile creations they can tastefully combine.
Surprised that almost an hour has gone by so quickly, I ask Mr. Jahan what is next for his family's distinguished dynasty. Mr. Jahan exudes great calm as he affirms that his family will retain its uncompromising approach towards crafting exquisite jewellery. "We intend to retain the loyalty of our discerning clients, whom we are privileged to serve, and win the hearts of their children as well. When I see the work and passion our latest generation puts into our company, I know we will be in good hands for a very long time. Who can run a Maison better than a family?"
Always ready to adapt, Jahan now offers virtual appointments so clients can discover their latest creations from the comfort of their homes. From a phenomenally rare coloured diamond ring to an outstanding Royal Blue sapphire choker, I thoroughly recommend visiting one of the House's luxurious boutiques, browsing Jahan's Instagram page or arranging a virtual appointment to get a taste of the lavish jewellery from this celebrated Swiss Maison.