Currently, SICIS is a world leader among global mosaic and micro-mosaic specialists – their expertise is recognised well beyond Italy. Unfortunately, there are few masters left who are able to offer a high level of detail in the construction of a mosaic. SICIS artists consider it their duty to continue the traditions of Roman craftsmanship that were revived in the second half of the 18th century. Indeed, more than this, they seek to popularise such skills. So, SICIS Director Gioia Placuzzi made a strategic decision to release a line of affordable jewellery that would become part of the daily life of enthusiasts for modern jewellery.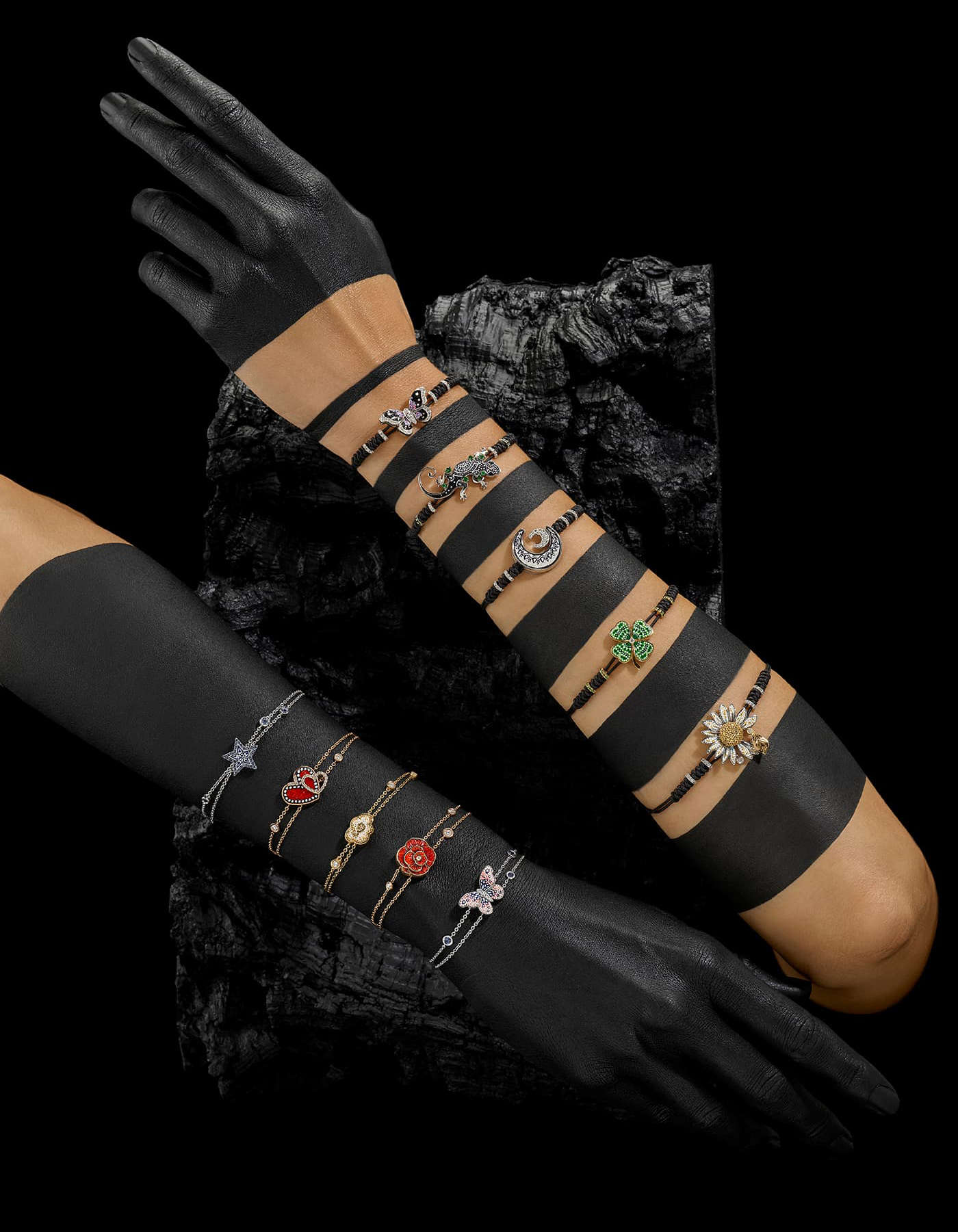 A few months ago, Gioia approached me with the idea of making fine art jewellery appealing to a wider audience, and suggested working together to develop a range of luxury bracelets, pendants, earrings and rings that would be affordable to the public at large. Even before we had spoken, she had in already devised a bracelet composed of silk lace. This would be the starting point for all subsequent designs. I was immediately attracted by the almost Spartan simplicity of the bracelet. One could see without a second glance that the butterfly that adorned it was made by human hands, and that this must have taken at the very least several days to depict this small insect so impeccably.
"The 'Universe' collection ought to raise people's curiosity about the historic art of micromosaic. The collection seeks to combine the goldsmith's skills with precious stones, giving life to jewellery that can be worn on any occasion by lovers of classic jewellery, or simply those who love an eclectic style that is full of glamour," Placuzzi tells me.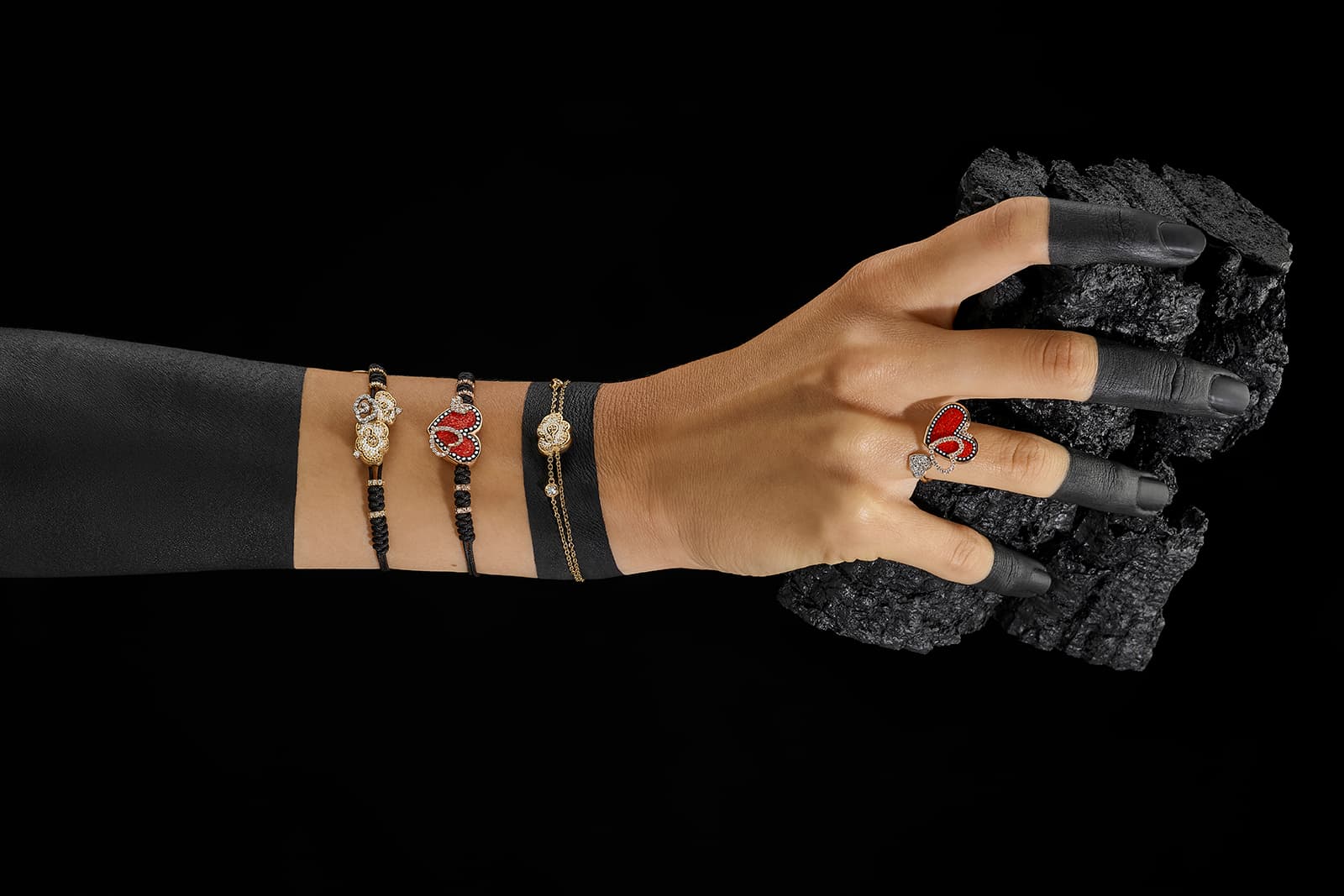 I will now speak generally, in an effort to convey the process that is undertaken in order to create SICIS jewellery. The following will focus on the creation of coloured 'canvases', comprising many miniature pieces of glass. First, glass of a particular shade is heated and stretched into long thin tubes of various shapes that are then cooled so that they solidify. Their cross-section can turn out to be round or flat, and vary in thickness. The form is determined by the micromosaic master. If desired, various shades of glass can be mixed to create a new colour, but this is more difficult than creating mixed patterns of coloured glass tiles within the mosaic itself.
So, let us to return to the 'Universe' collection. Its various jewellery forms are composed of white gold, diamonds, micromosaic and sapphires. Gioia and I came to the decision to move away from traditional earrings – carnations or simple rings with a decorative motif in the middle – because modern jewellery trends have opened up a wide range of possibilities as to how jewellery may be worn. By and large, these new styles are more interesting than the classics. So, the 'Universe' earrings are equipped with removable pendants, decorated with micromosaic. The rings are made in the form of an open rim with a butterfly, star, heart or some other symbol at either end.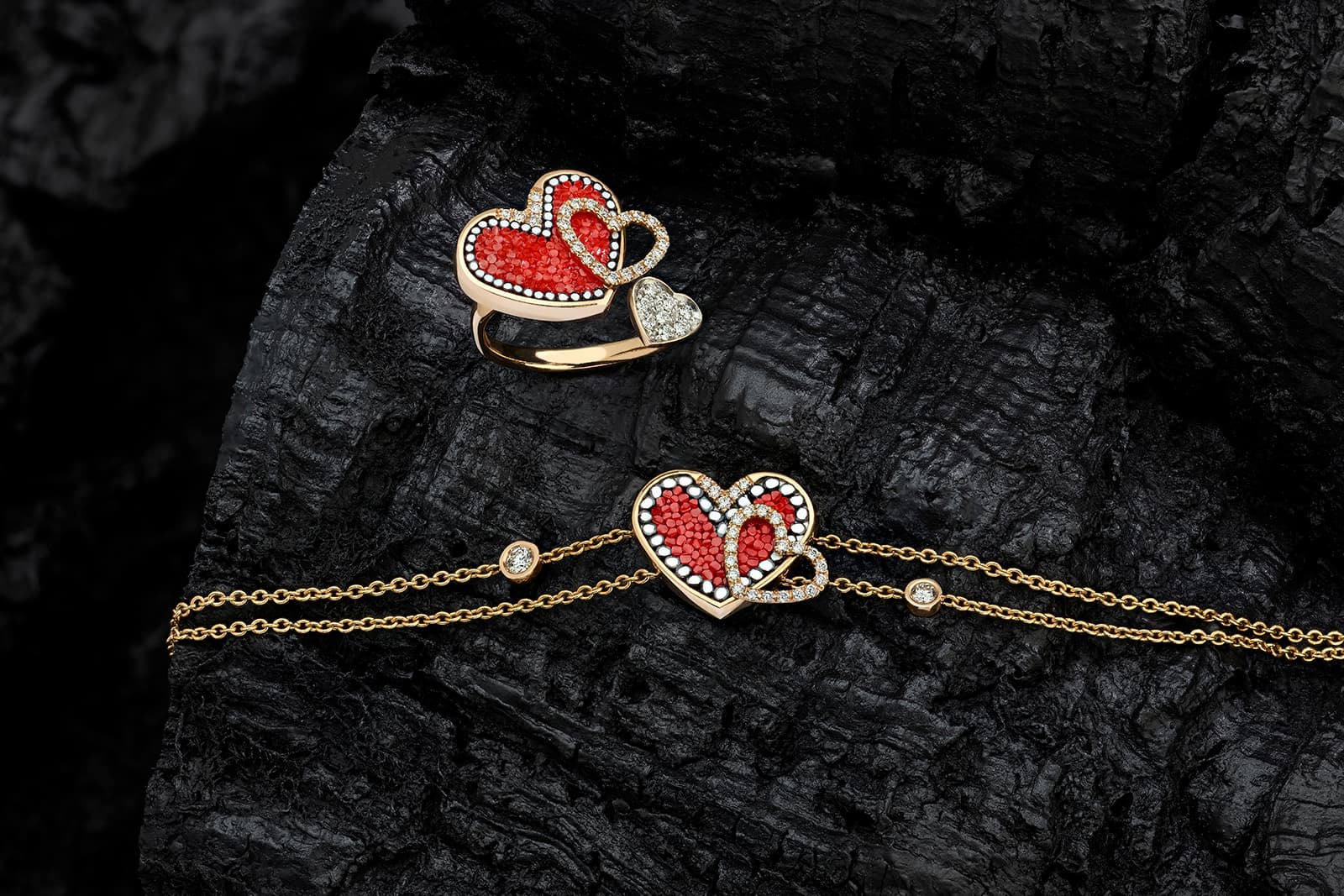 The bracelets have been released in two variations: one on a blue or black lace, and the other in a more traditional version – comprising of a chain with miniature diamond inserts that harmoniously complement the appearance of the other jewellery in the collection. Together with the SICIS team, we not only took care to make the jewellery appear fashionable and modern, but also that it would be comfortable to wear. We were careful to ensure that the bracelets would fit well and that the central element would not turn over nor move to the side. The brand designers proposed a simple solution – doubling the chain – and it has worked to great effect.
The 'Universe' collection has already been successfully sold in Asia, Europe and Israel thanks to its cute design and attractive price, which never exceeds 3000 euros. The next destination for SICIS is Singapore, where from October 12th - 17th, the brand will take part in the Jeweluxe jewellery exhibition.