There are three core trends you need to know about for Spring/Summer 2022 – cuff bracelets, chokers, and statement earrings. Here, I am going to focus on the latter because there's nothing more thrilling than an extraordinary pair of earrings, especially when they are given a high jewellery twist. This season's design principles centre on ostentatious and glamorous decadence – think huge shoulder-skimming clusters, lobe covering studs with equally enormous chandelier drops and vibrant colours. Now's the time to put away your dainty pieces in favour of pairs that pack a punch.
Don't be fooled into thinking this season's earrings are simply big for the sake of it – the point is to tell a story and express confidence through a matching pair. The catwalks were awash with options for all skin tones, personality types, bone structures and tastes… which means high jewellers can tap into the trend while staying true to their own unique aesthetics. For inspiration, look to the colourful cluster earrings on the runway at Giambattista Valli; the hoop earrings at Chanel and Blumarine; the shapely, jaw-skimming pieces at Rodarte, and the enormous trapezoid styles at Etro.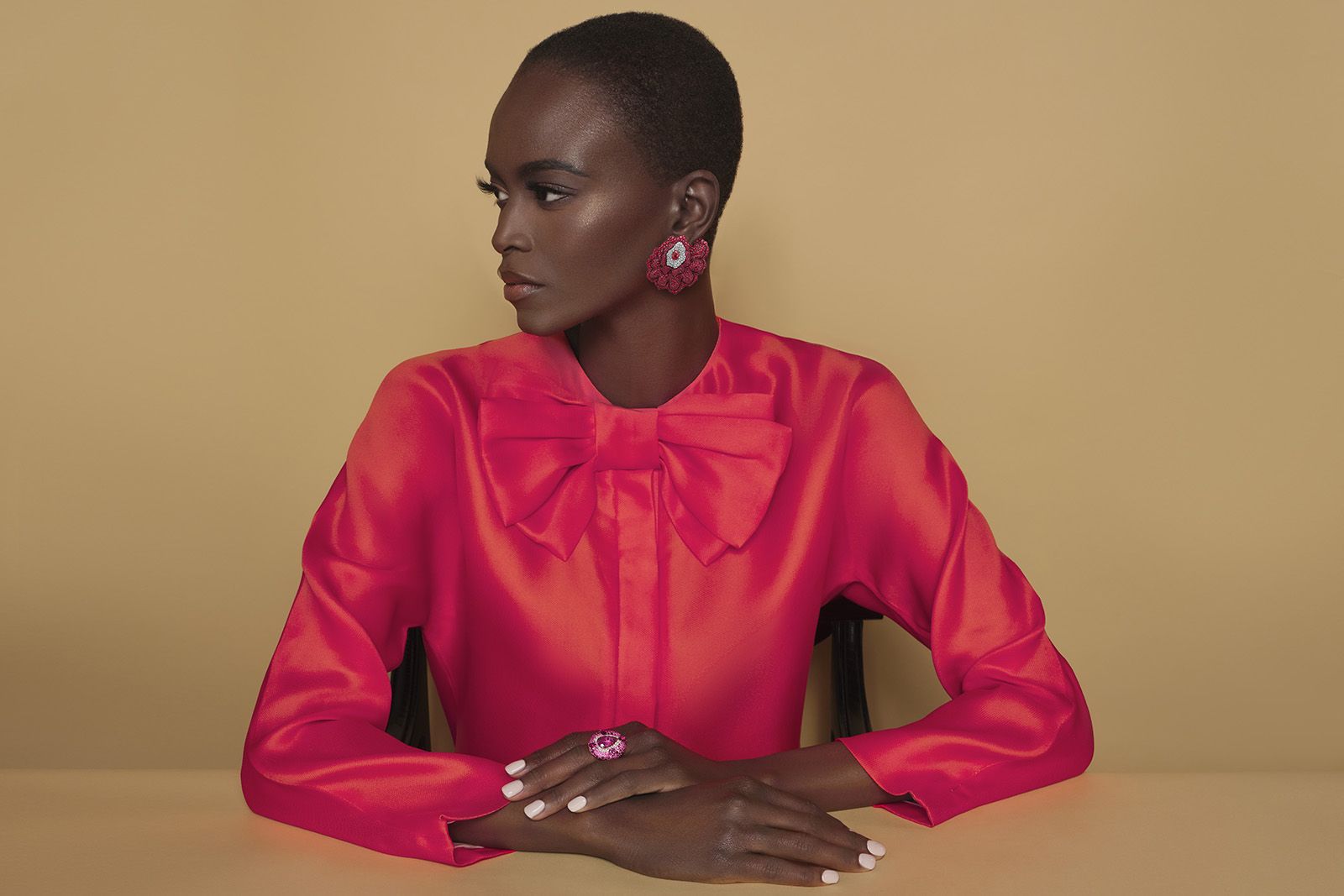 Architectural hoop earrings, crafted with colourful gold and titanium finishes and adorned with extra gemstones are a confident choice, so look to VMAR for inspiration. Staying true to a bold signature colour, such as the Annoushka x Fuli Peridot drop earrings or a pair of VANLELES Enchanted Garden earrings with surfaces of Mozambican rubies, is also a great way to embrace this trend. For high jewellers with a more minimal leaning, there will be synergy with the likes of Jil Sander and Paul Costello who accessorized their models with sleek surfaces of yellow gold. The storytelling behind creations, such as the myths and legends infused into Antonio Seijo's pieces, will also add personality to the earrings you choose for the spring season.
Below you'll find a selection of high jewellery earrings that speak to this season' love of all things OTT. I'm sure you will agree with me that, when done right and designed impeccably, a little bit of creative madness can quickly become genius.