Jewellery has become an integral part of many fashion shows and therefore our daily looks. It's wonderful to see so many brands embracing jewellery not as a momentary afterthought, but as an important aspect of a complete fashion-forward ensemble. For this guide, I analysed around 50 catwalk presentations from the SS22 runways to decode the trends and discover which pieces, styles or items should be set aside for the months ahead.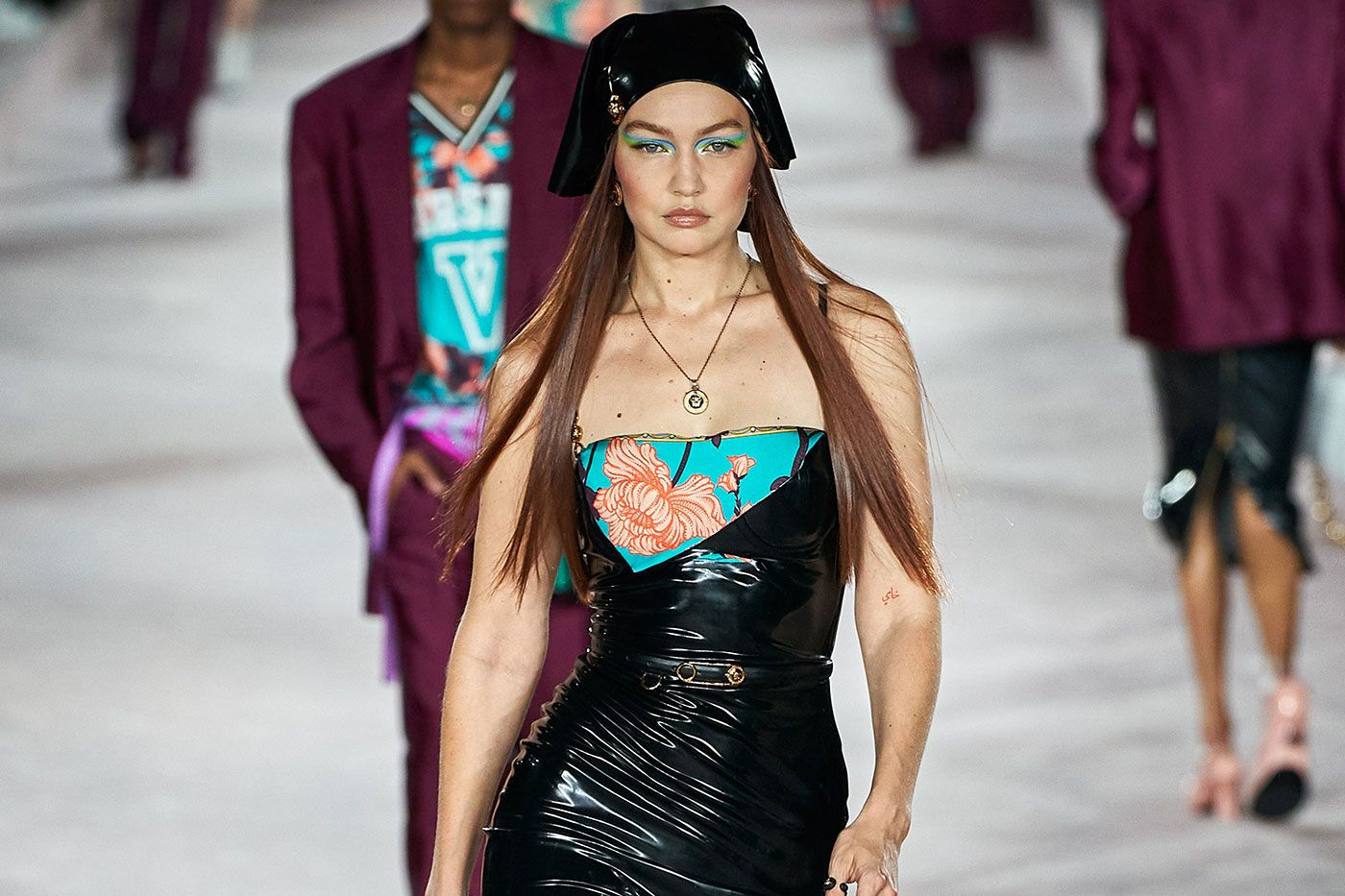 Solo/Asymmetrical Earrings
Back in SS21, single or asymmetric earrings were a mainstay on the catwalks of Miu Miu, Alberta Ferretti, Fendi Preen, Stella McCartney and Acne. In fact, many fine jewellery brands opted to sell earrings individually last year, or as standalone ear cuff styles that were designed to be worn as single statement pieces. For Spring 2022, we can see a shift away from this aesthetic, with only Givenchy, Roberto Cavalli and Rodarte holding firm. Now's the ideal time to put your single and mismatched earrings aside in favour of big, beautiful and bold matching pairs.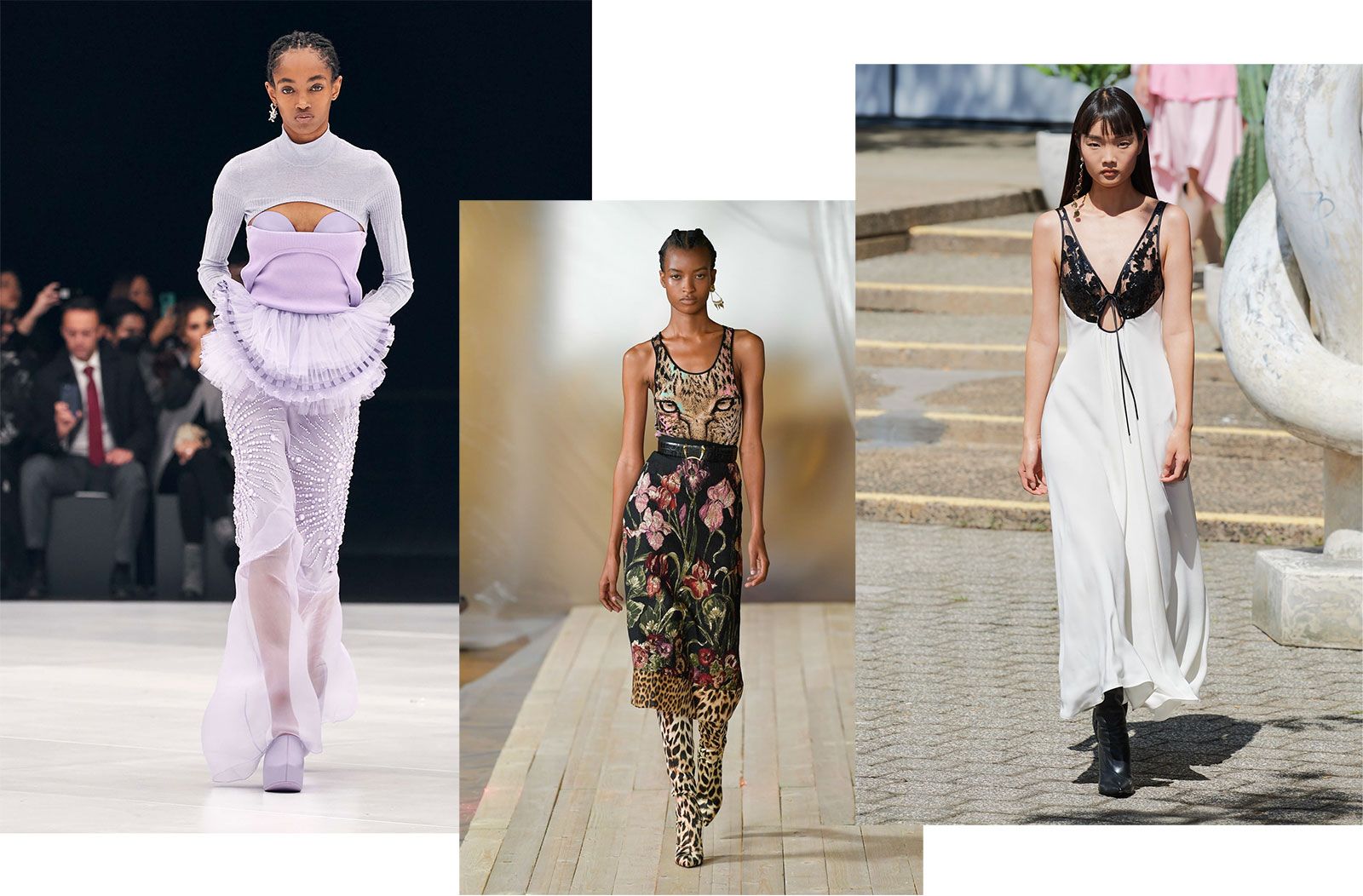 Brooches
Brooches definitely made a comeback in 2021, especially in the men's jewellery market. However, the Spring/Summer 2022 catwalks are suspiciously free of brooches… in fact, I only came across a few models wearing a pin at Tory Burch's show. The neckwear and earrings that graced this season's catwalks are so ostentatious that adding an extra brooch would probably be a step too far! If you plan on embracing this OTT attitude for SS22, I recommend putting your brooches away for the time being.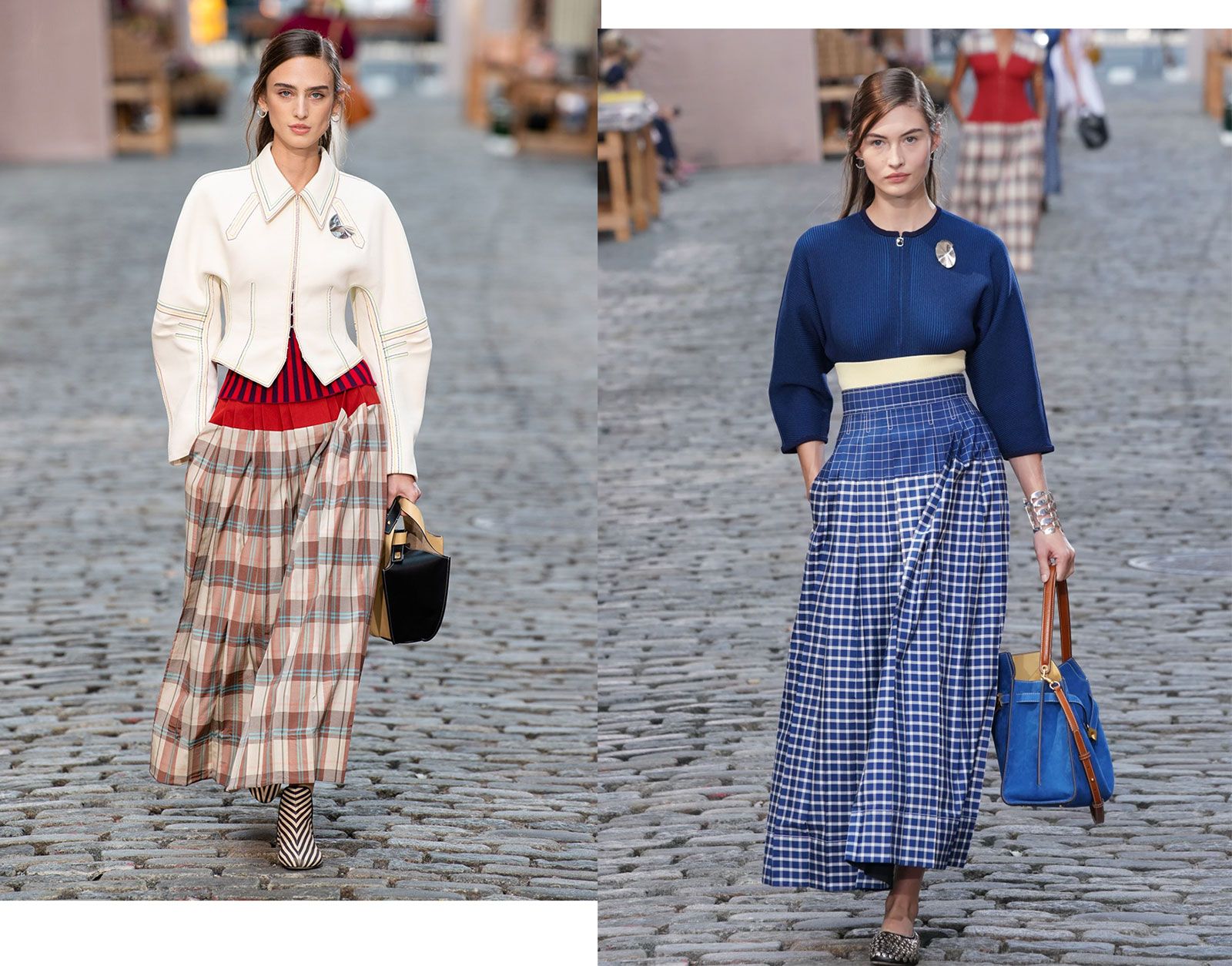 Rings
This is one I didn't expect, but it appears rings are taking a backseat for the spring and summer seasons this year. Of course, they did appear on some runways e.g. Christian Dior (following the same colourful and chunky rules I've already mentioned), but it seems the '
ring party
' obsession of 2020 and 2021 has come to its natural end. A special mention must go to Valentino, which created a series of long, knuckle-duster type rings with pearls placed between the fingers. Perhaps we will see a selection of 'floating' rings in the near future whereby pearls and other gems appear to hover above the skin? I look forward to finding out.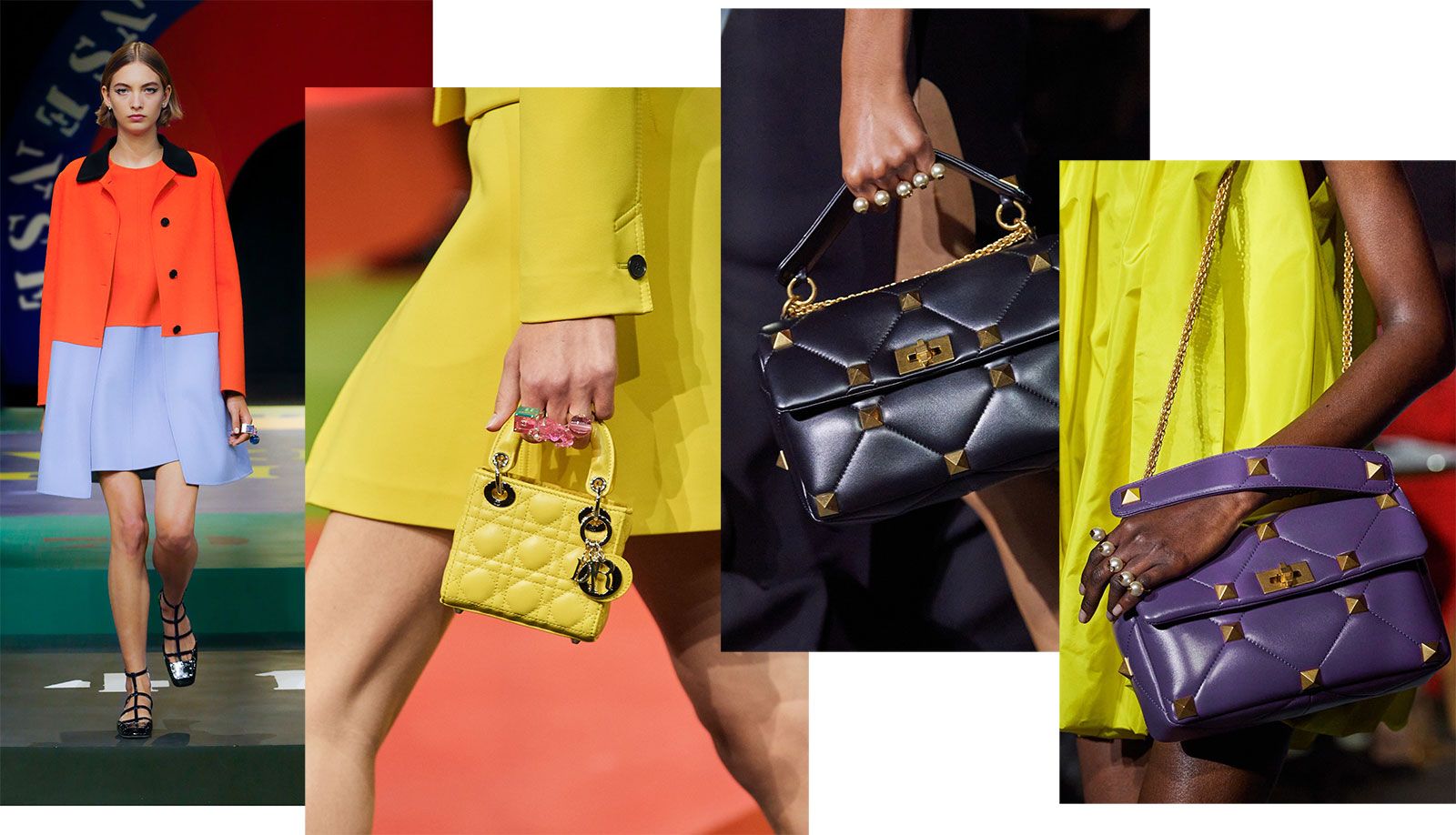 Single Long Necklaces
Way back in 2012, the fashion press was excited about a wave of long necklaces – typically a single strand or chain - emerging on the catwalks like a nod to 1920s flappers. They re-emerged in 2017 and since then have been a mainstay of many fine and high jewellery brands. According to my research for SS22, the era of the single long necklace has been superseded by the 'neck mess' trend… imagine three, four or five long-length pieces stacked together and worn with a choker, pendants and chains to create a cacophony of stylish jewellery noise (there will be a separate article dedicated to this trend). On the odd occasion a necklace was worn alone on the runway, for example, at Chloé or Anna Sui, the proportions were amped up to full volume and sizeable pendants were added to achieve the maximalist look of the season. Time to put away those demure designs, which leads me on nicely to my next point…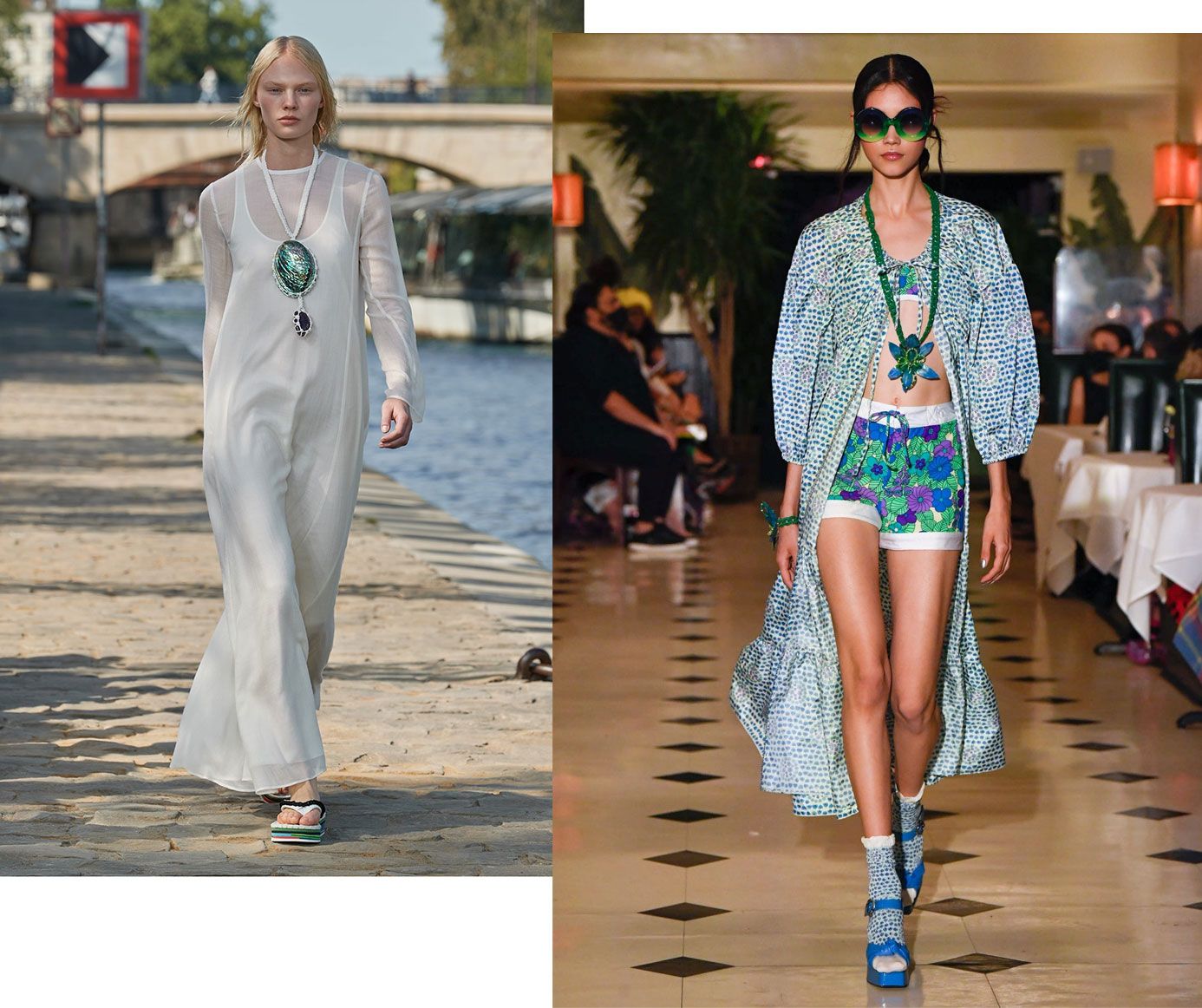 Dainty Jewels
If there's a category of jewels you should immediately stow away for SS22 it's anything that could even remotely be described as delicate, subdued, subtle or demure. Whether it's bold colours, huge earrings, chokers or collars, the season ahead is all about maximalist, fun-loving jewellery that demands attention. Creative layering and statement jewels adorning the neck, wrists and ears is the best way to stay ahead of the fashion curve, so best put your fragile and feminine pieces aside.
Don't be disheartened when you put some of your pieces aside this month. One of the best parts of owning a beautiful fine jewellery collection is that pieces, treated with love and well cared for, will always come back into fashion eventually. And, if you're a fashion rebel, continue to wear whatever brings you the most joy. This season's colourful creativity is as much about confidence as it is clothing.