Self-expression is so important in jewellery, but even more so in high jewellery. How an elaborate creation of diamonds and precious gemstones is worn and styled can enhance its magic, aptly celebrate its craftsmanship and, crucially, provide it with the metaphorical breathing room required to make a sartorial statement. In recent months, we've witnessed the dawning of a jewellery-styling quirk among celebrities and social media influencers that flies in the face of these high jewellery codes and combines seemingly endless numbers of rings in mismatched, glove-like arrays.
The old adage says, 'less is more,' but this is perhaps oversimplified. Rather than limiting oneself to a single cocktail ring, it's about finding a harmonious composition that considers colours, tones, shapes, profiles and silhouettes. When carefully composed to tell a story, there's no reason why a ring on every finger can't be spectacularly showy. My pet peeve, dear reader, is when the elegance of diamond-set high jewellery rings, significant gemstones and smooth cabochons are thrown together so haphazardly they lose all sense of story and purpose. Instead of looking immaculately styled, there's a sense that the indecisive jewellery lover has raided their collection and worn every piece in sight!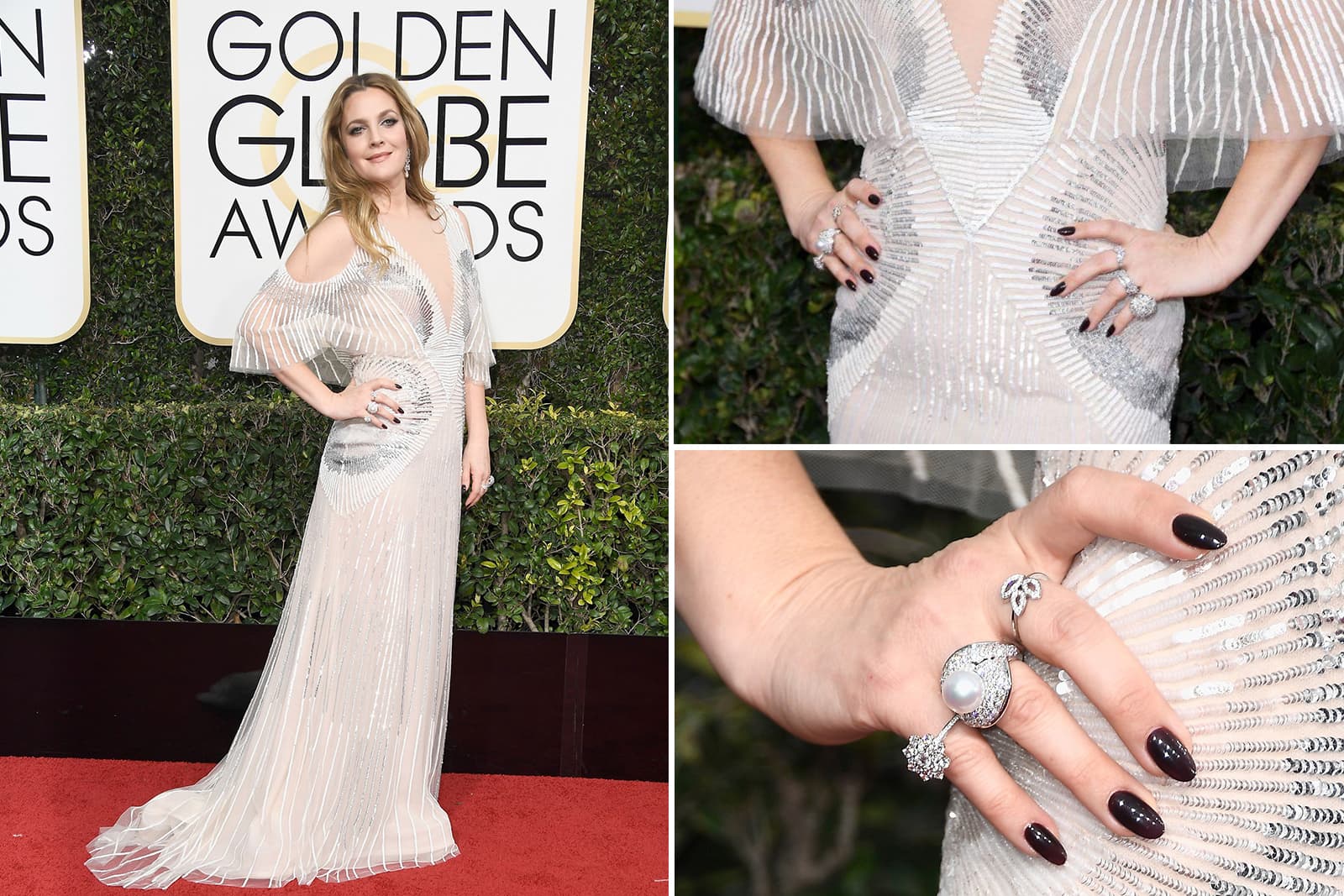 On the red carpet, this maximalist mentality is demonstrated by the likes of Cynthia Erivo, Billie Eilish, Drew Barrymore and Tracee Ellis Ross. Although Erivo looked stunning in her custom Atelier Versace gown at the 2020 Oscars, her choice of rings can only be described as confusing! Individually, the Piaget Possession white gold and diamond rings, Piaget Golden Oasis suite of rings and the four Piaget Rose diamond rings are miniature works of craftsmanship… together they scramble for attention and overlap. This noisy styling has the effect of making a selection of Piaget creations look tasteless, perhaps gaudy, which is certainly not reflective of the house.
This isn't a new red-carpet phenomenon though. Just look at Drew Barrymore at the 2017 Golden Globe Awards with a series of rings that bounce from dainty to dynamic, openwork and densely paved in a way that does a disservice to each. Although she's the epitome of style and elegance in her dress, her jewellery doesn't match my understanding of high jewellery refinement. Stepping away from the red carpet and mismatched rings are abundant on Instagram too and worn by the likes of Kylie Jenner, Zendaya and Miley Cyrus. Even with jeans and t-shirt styling, I would love to get my hands on theirs to do a quick jewellery edit and streamline their finger decorations!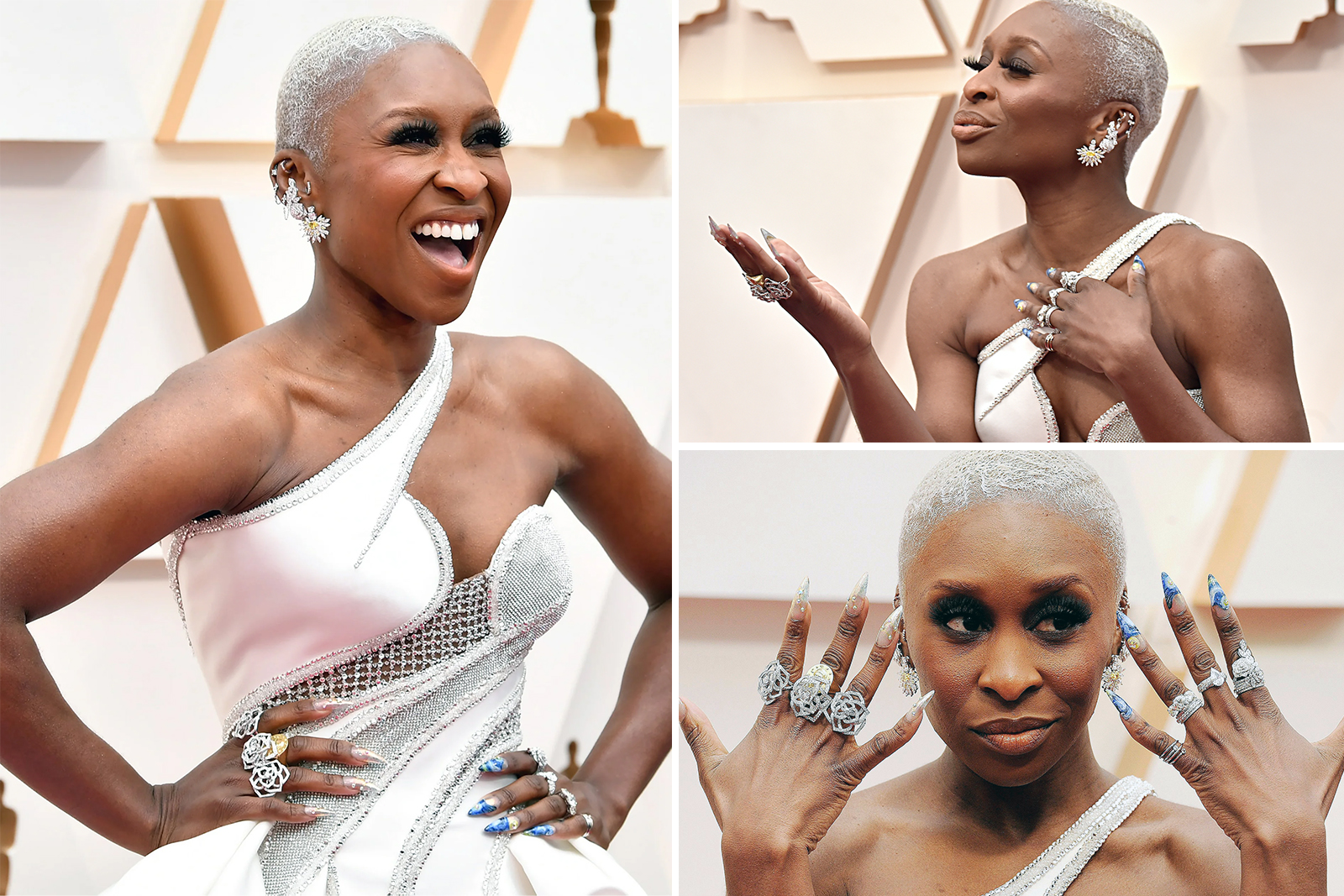 The magic of jewellery means you might disagree with my assessment, reader. We are all free to adorn ourselves in a way that suits our unique outlook on style, beauty and comfort. For me, though, this should still respect the many weeks and months of craftsmanship required to bring a high jewel to life. When they are hastily thrown together, the gravitas of each piece gets lost in the noise and their value – in terms of decadence, not monetarily – is diminished.
As Coco Chanel famously said: "Before you leave the house, look in the mirror and take one thing off." Perhaps in this case I would recommend not one, but two, three or four things to give the remaining treasures a chance to shine.