Luxury by JCK is part of the annual JCK trade show held in Las Vegas. As the name suggests, the deluxe segment of the jewellery market is displayed at JCK Luxury with brands and manufacturers from various parts of the world (but dominated by the US brands) that only specialise in finished jewellery made with diamonds and precious stones.
In terms of the standard of products on display and the scale of it all, I would say the event was equivalent to the IJL exhibition in the UK which will run 31st August – 2nd September at Kensington Olympia.
Only those invited to attend could see JCK Luxury between 26th and 28th May at the Mandalay Bay/ Four Seasons Hotel. For those who were not lucky enough to be there, I can (as I often do) offer my TOP10 jewellery pieces.
We begin with a vibrant ring by the New York designer Le Vian as this is the first jewel that I stood out for me at JCK Luxury. It belongs to the "Exotic" series and is completely covered in multi-coloured pavé set diamonds. What attracted me to it were its bright contrasting colours that nonetheless worked together.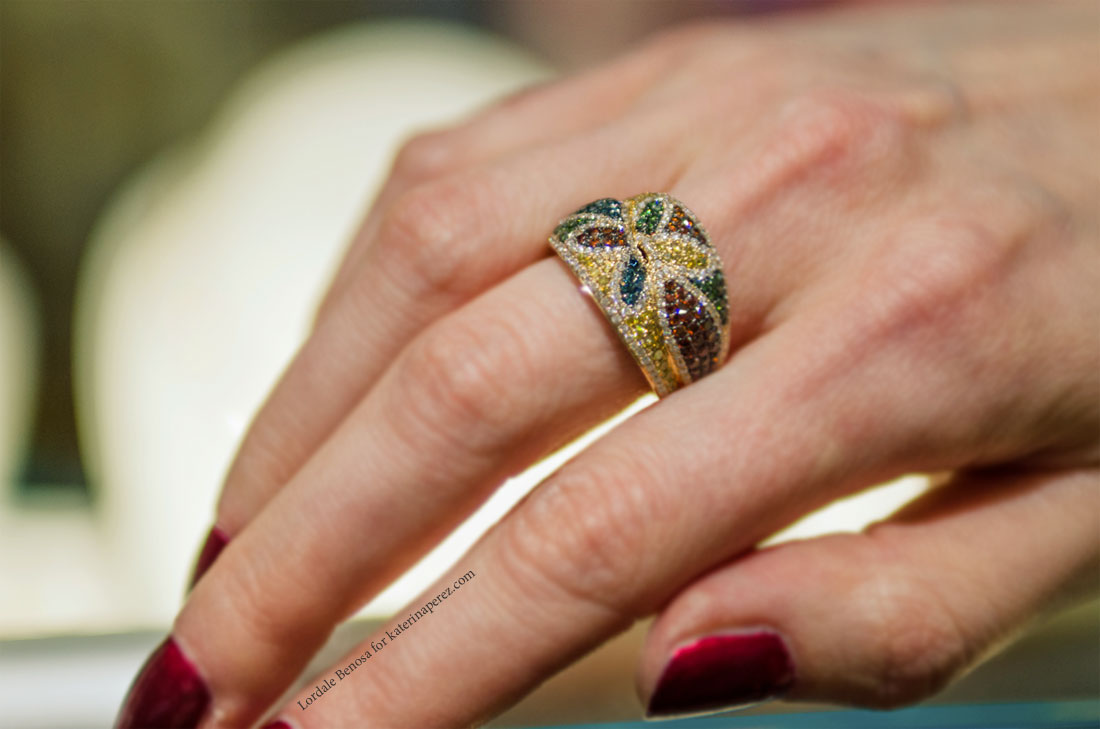 Yeprem is a brand founded in 1964 in Lebanon which, thanks to the unusual design of its pieces, has recently enjoyed exponential success. The diamond piece I have chosen is a wonderful example of the now popular full-finger ring that adorns not only your finger but part of your hand.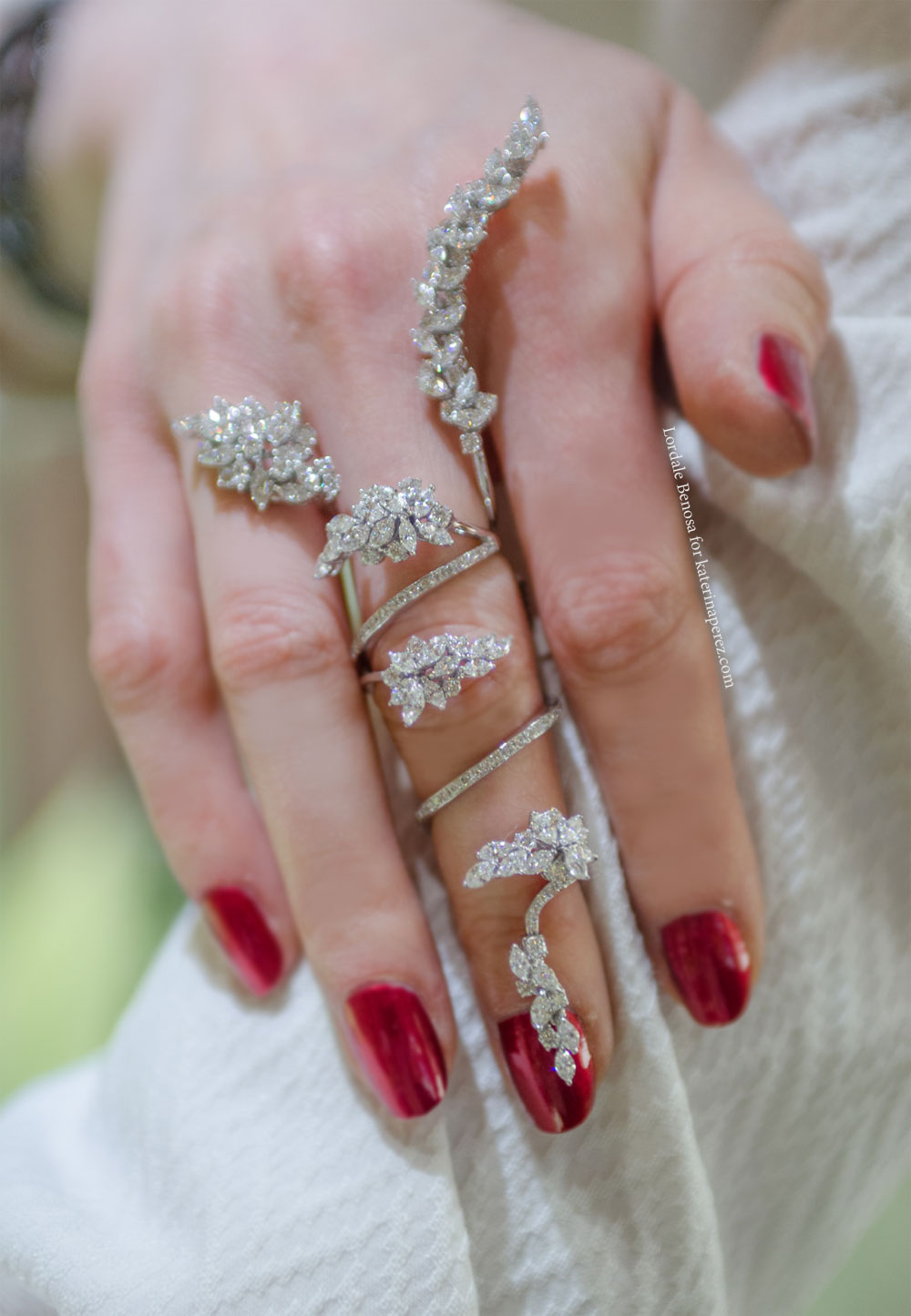 At the Getana&Co stand, I was stopped in my tracks by the pieces that had stones that were almost completely unfaceted – something I love. Choosing my favourite was difficult so here is a photograph of the first one I tried on: a gold ring with two diamonds fringed with a druzy of Mexican agate.
The display mounted by Frederic Sage, whom I'd never heard of before, enticed everyone with the luscious colours of its precious and semi-precious stones. My choice would be the earrings made with watermelon tourmalines on which the mineral's growth lines are clearly detailed. Their design, in my opinion, exquisitely highlights the bewitching beauty of the stone.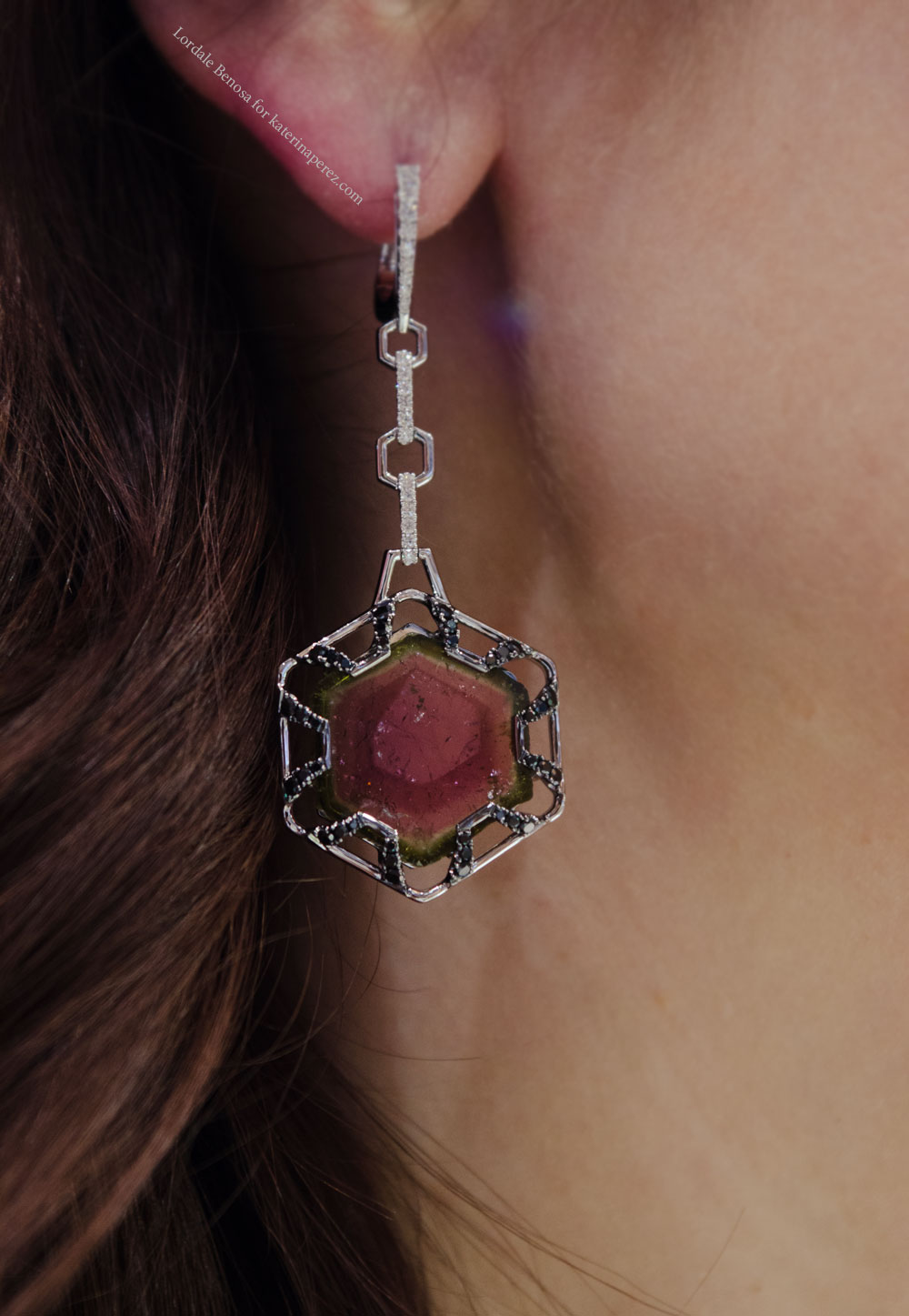 Frederic Sage features a second time in my top ten because I simply couldn't ignore this necklace made with yellow beryl.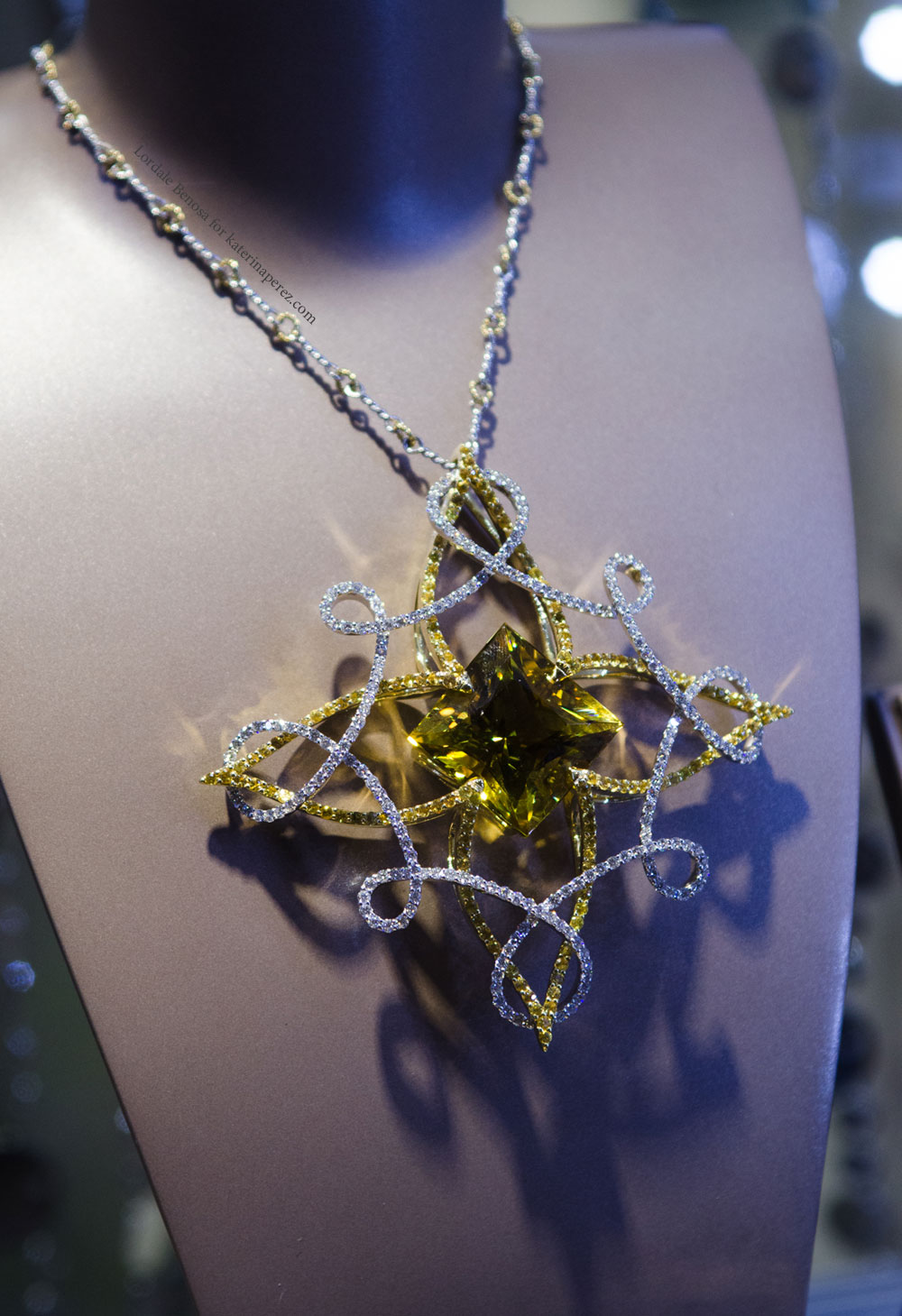 I happened to see one of Rina Lemor's rings for the first time on the internet when I was looking for aquamarine pieces for a gallery. The elegant cut of the stone (in this case an aquamarine) is reminiscent of ice patterns formed by frost on a window, something that makes Rina Lemor's work unforgettable.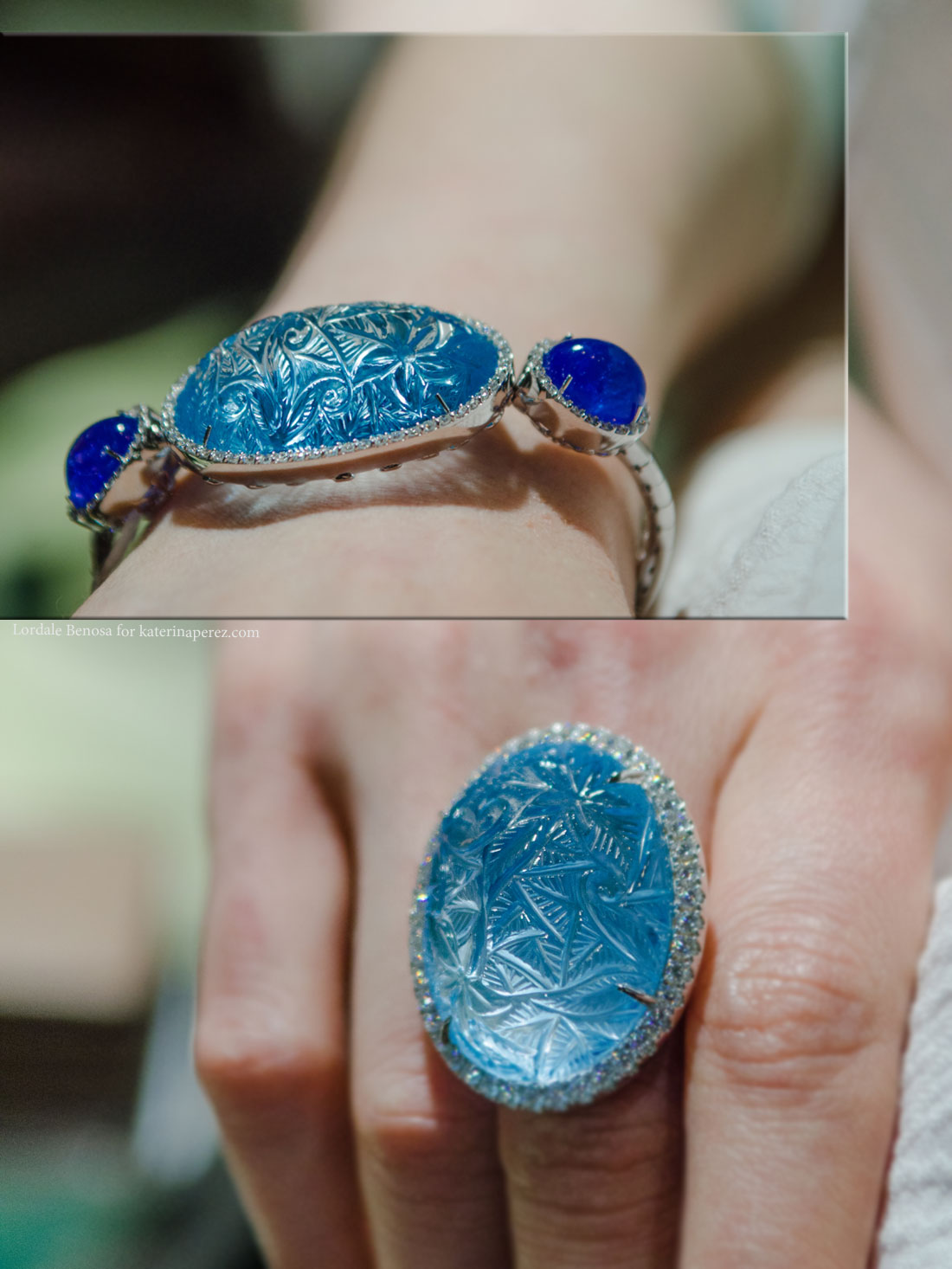 I'have already been following Cicada Jewelry since 2013 when I first saw their work at Baselworld. Instead of collections, Cicada creates stand-alone pieces each of which possesses a particularly memorable quality, be it a rare precious stone, a unique fixing or a complex design. I, for instance, was immediately struck by a ring with a unique Conch pearl.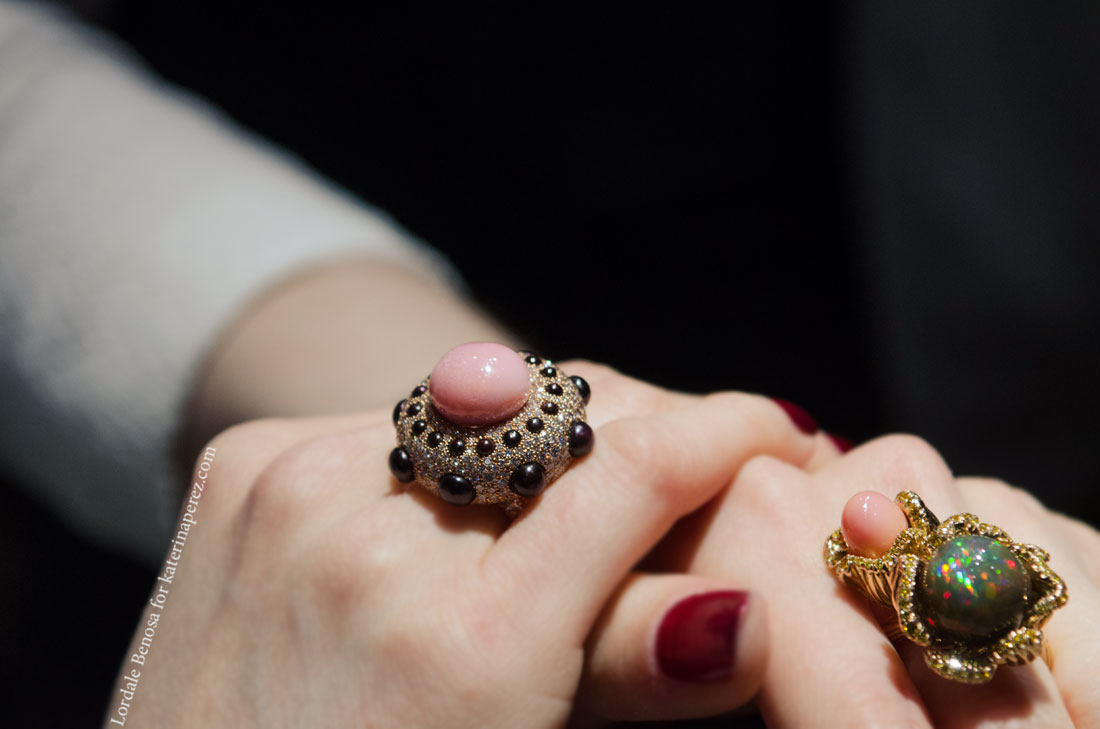 Emiko Pearls specialise not only in pearl beads but also in their remarkable natural shapes. With the use of gold and precious stones, this designer's work fashions birds or animals out of baroque pearl (depending on the stone's shape). I especially liked the bunny and the Gembel hummingbird was put forward for the JCK competition.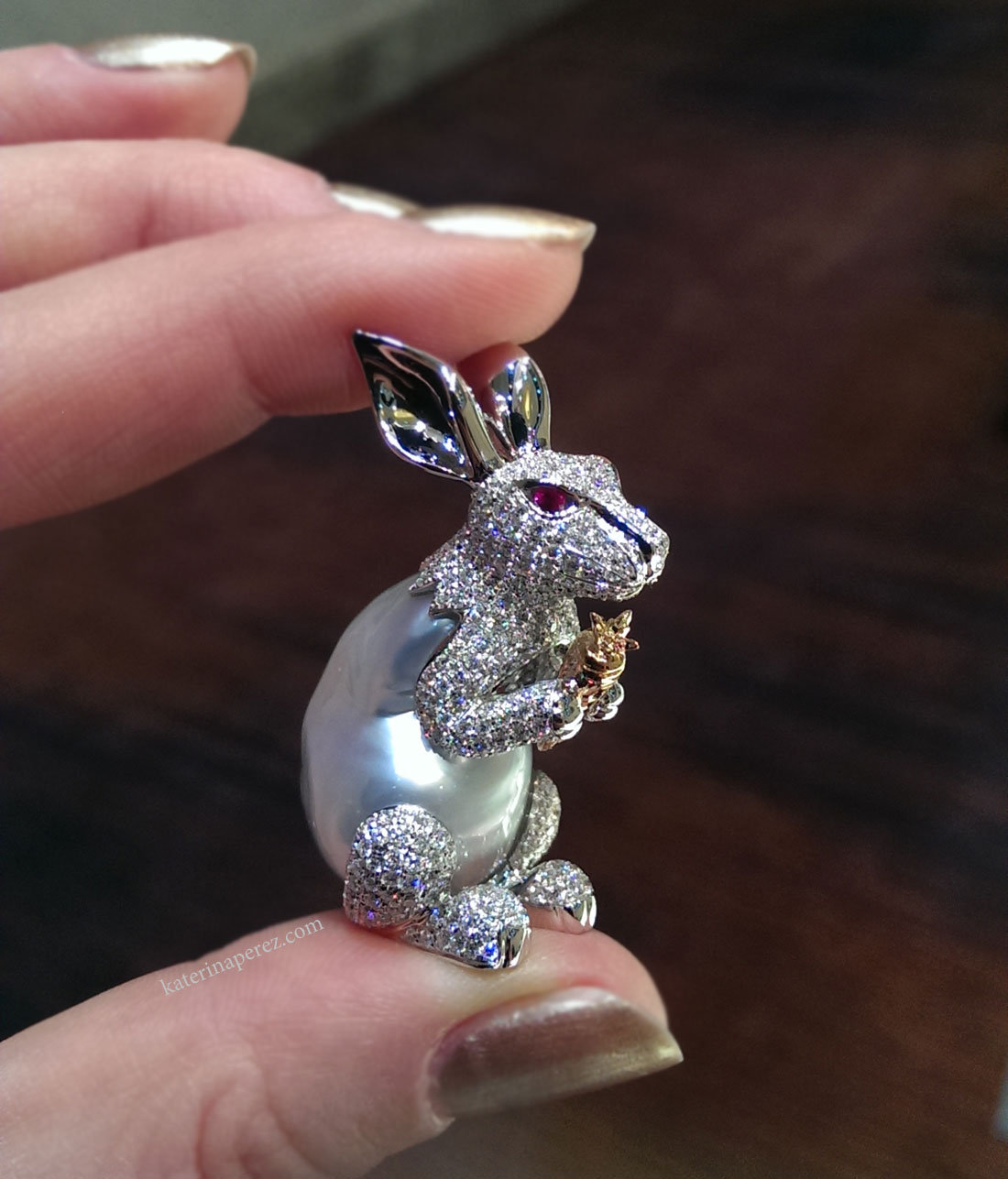 David Mor's stand was simply steeped in stones of the highest quality and blinded visitors with the glare of its diamonds, emeralds, rubies and sapphires. I chose a ring which combined a modern design with traditional materials: a yellow 2.02 carat diamond, a 2.10 carat emerald with both colourless and yellow round diamonds with rounded borders.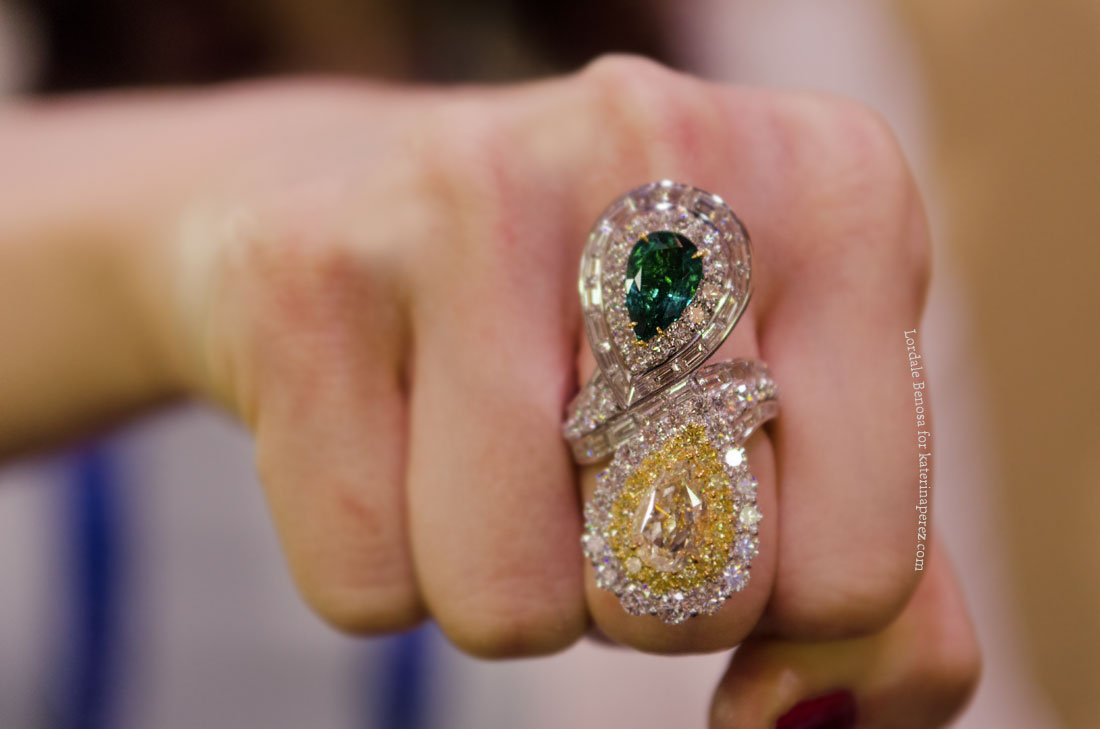 Welcome to the romantic and colourful world of French designer Isabelle Langlois. Her ancestors were stone cutters who worked in Jura, a region in France that is famous for its stone cutting. Isabelle was always around gorgeously coloured stones which is why she has no interest in working with a monochrome palette. Here she had a ring on display which had a butterfly made from milk amethyst and pink sapphires and flowers made from diamonds, sapphires and green quartz.