Between 26th May and 1st June, in the Luxe Intelligence salon at Las Vegas' Mandalay Bay Hotel, you will be able to check out a diverse selection of jewellery designers, all of whom I am going to tell you about in this article (not to mention show you the pieces!). But first, let me tell you a little about the organisers themselves.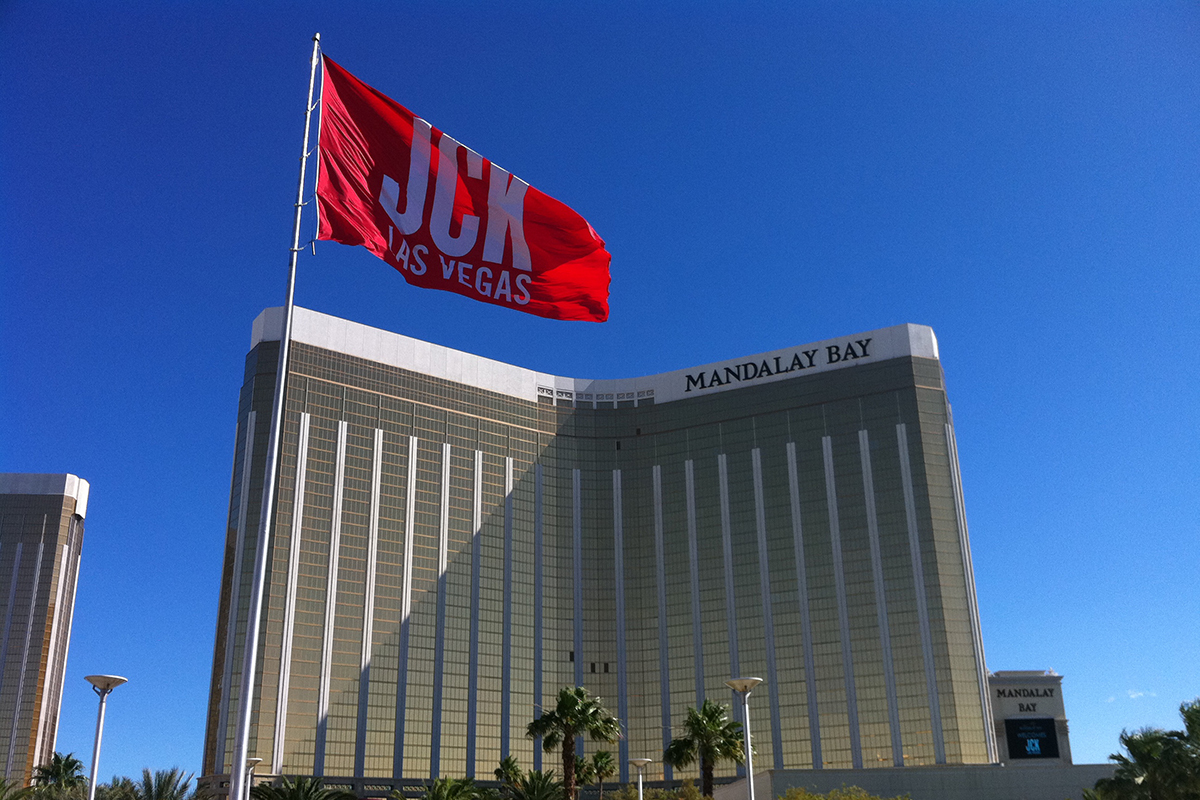 Luxe Intelligence helps promising young brands, as well as some that are already well known, into the US market using key diagnostics and by helping them plan all aspects of their business, from branding and PR to merchandising and wholesale, all of which is of course absolutely essential for any successful brand moving into a new market. Luxe Intelligence also represents designers and jewellery companies in dealing with business partners in the New York show room.
The company's CEO, Andrea Hansen, is a specialist in the fields of sales, marketing and business strategy. Her achievements include helping the Brazilian brand H. Stern find their feet. She founded Luxe Intelligence in 2012 and now has a few people on her team, including Vice-President of Business Development, David Aidan Bonifaci and Vice-President of Communication, Helena Krodel. As well as running the business, Andrea is also the International President of the American Womens Jewellery Association.
Now you know what Luxe Intelligence is, let's talk about the brands…
Anahita – USA
Anahita Guity Stein is a native Iranian who now lives in New York. She began her career as an architect and when she turned her hand to jewellery design she refused to forget her roots and instead began to give jewellery an architectural spin. She takes her inspiration from the art and architecture of Ancient Persia, which finds itself brought to life in her designs.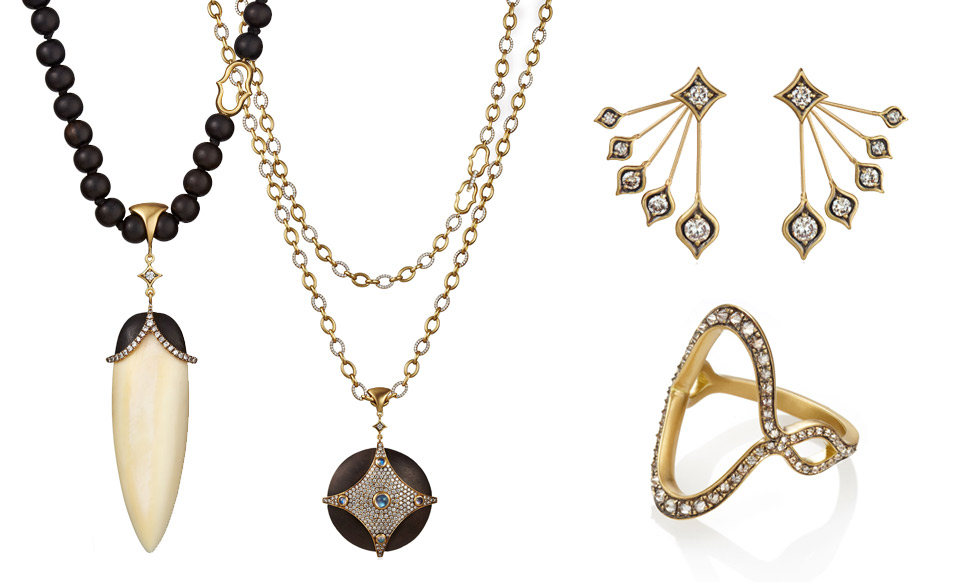 Borgioni – USA
Mother and daughter Rhonda and Tiffany Bartolacci create jewellery whose style can be described as Rock 'N' Roll Vintage. From the perspective of two generations they see jewellery design in different ways, which means Borgioni's pieces are both daring and glamorous. They have already proven a hit with a number of celebrities, such as Katy Perry, Miranda Kerr and Brad Pitt.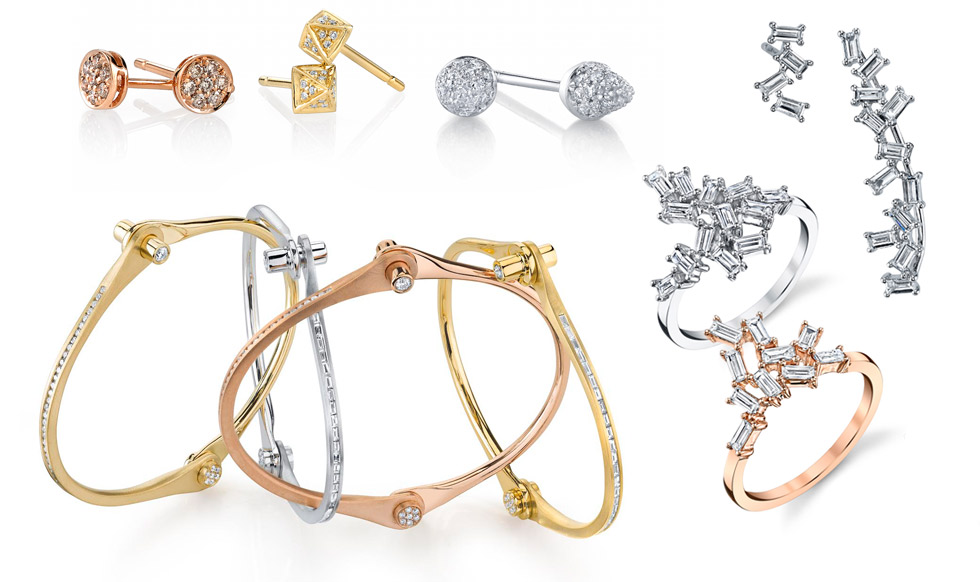 Dionea Orcini – USA
Dionea Orcini is an Italian designer whose haute couture glamorous jewellery exudes a spiritual message channeled by mystical symbols from around the world, creating a uniquely personal and precious amulets. Wearing these stunning pieces is to journey around the world, crossing continents and centuries, discovering the stories of sacred, magic ceremonies immersed in the extravagance and opulence of magnificent royal courts.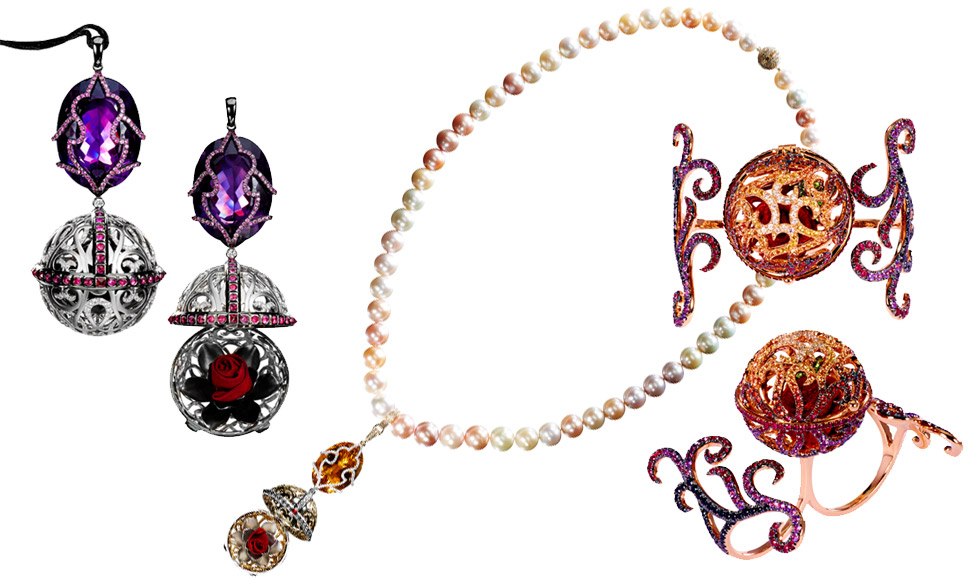 Eleuterio – Portugal
As far as execution goes, filigree is a particularly complex jewellery technique, but the masters of the art, Eleuterio, have got it down to a tee. The Portuguese jewellery brand are more than ninety years old and now a third generation of jewellers stand at their head. They dedicate a huge amount of time to to each piece and do all of their work by hand, creating jewellery fit for a family heirloom.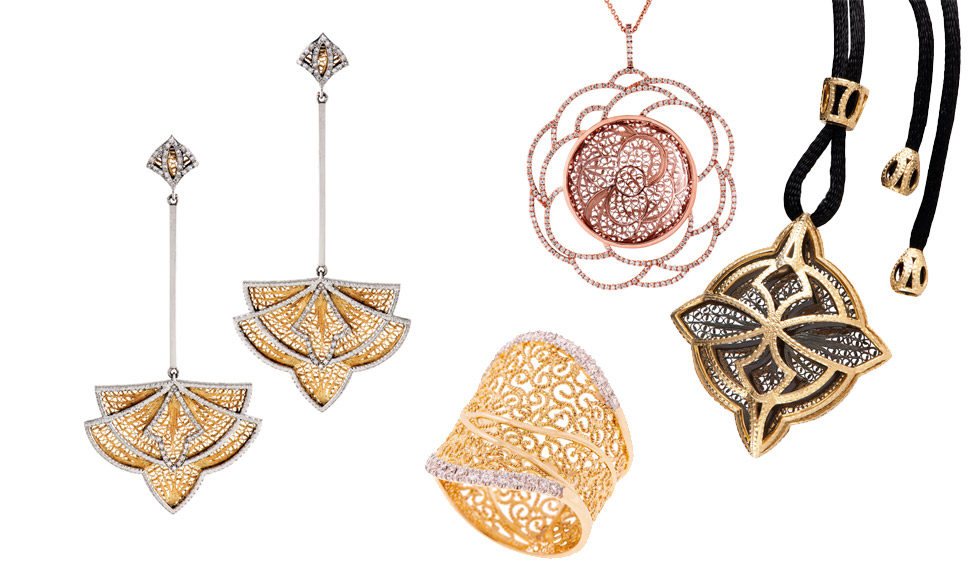 Daria de Koning – USA
By the age of 11 Daria de Koning already had her own collection of precious stones which she used to design jewellery to give to her friends and family. It was when she was a little girl that she fell in love with colourful stones, which explains the intense colour range of her jewellery designs. After studying goldsmithing and receiving her education in gemmology, she started to combine her professional skills with her unique aesthetic tastes to create pieces of jewellery which resemble miniature works of modern art.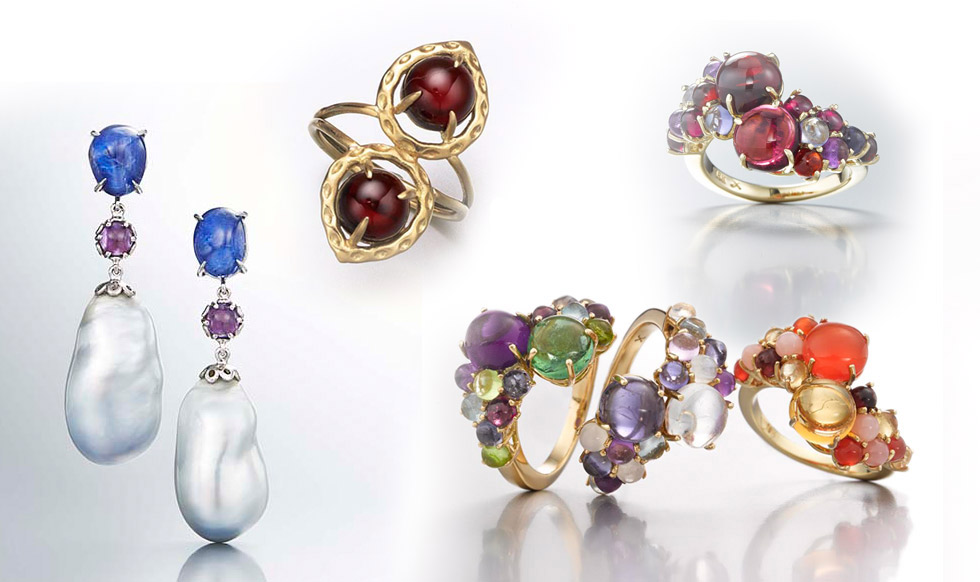 Dickson Yewn – Hong Kong
Dickson Yewn comes from a long line of jewellers and is a major player in the field of contemporary Chinese jewellery art. More than anything else his inspiration is the art of his birthplace, which finds itself recreated in miniature throughout his vivid jewellery designs. Perhaps the most recognisable line of jewellery by Dickson is the rectangle ring which mimics the wooden window frames of Oriental buildings.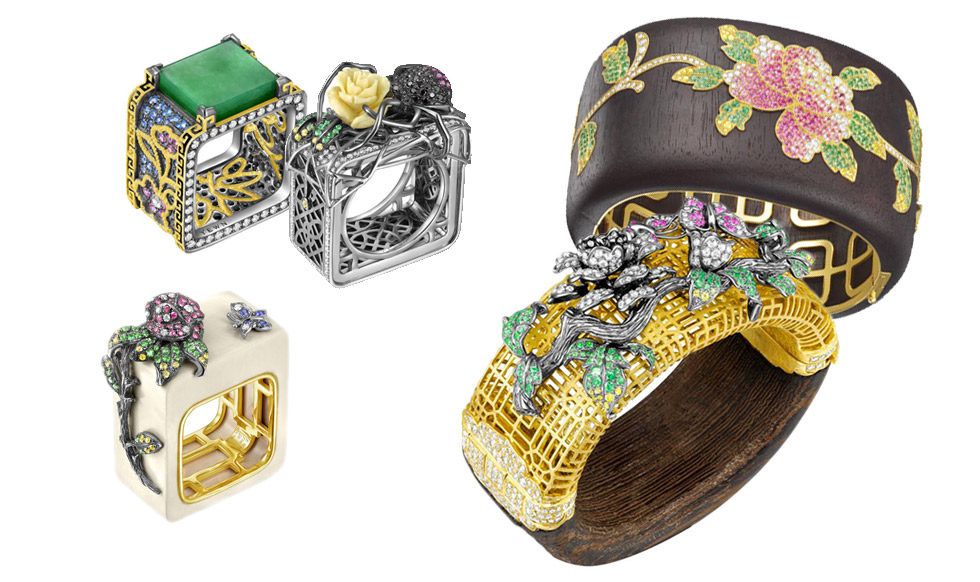 Goralska – France
The Ancient Semitic word 'goral' means 'fate', and the Slavic 'ska' is a feminine suffix, so you could say that Corin Evans and Morgan Bello's jewellery reflects the fate of the female. Their metropolitan designs embody three concepts: creativity, femininity and audacity.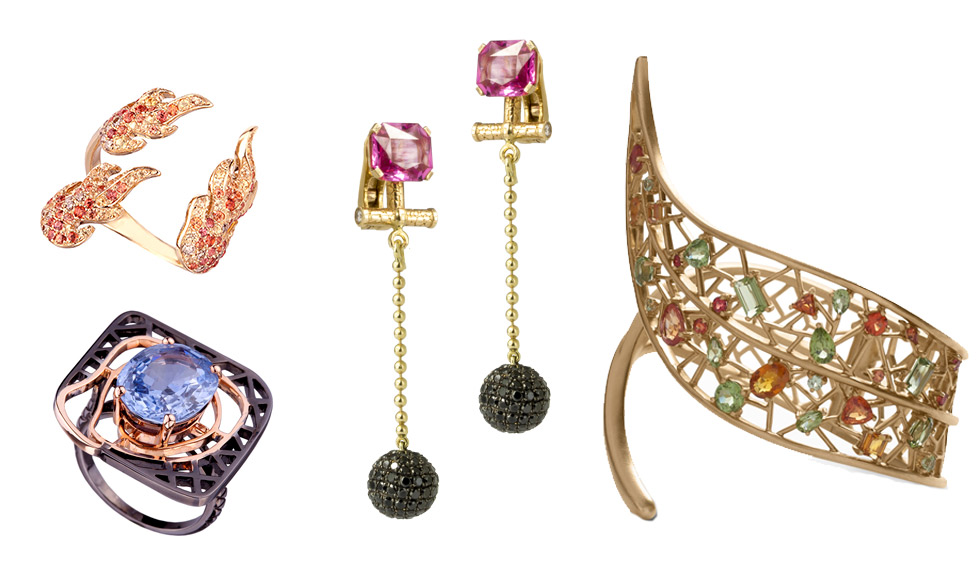 Madstone – USA
The name of this brand speaks for itself: the central theme of their jewellery has always been combining multi-coloured stones. They usually create the effect of organised chaos, with various combinations of gemstones of different shapes and sizes, which is what give Madstone's jewellery its punch.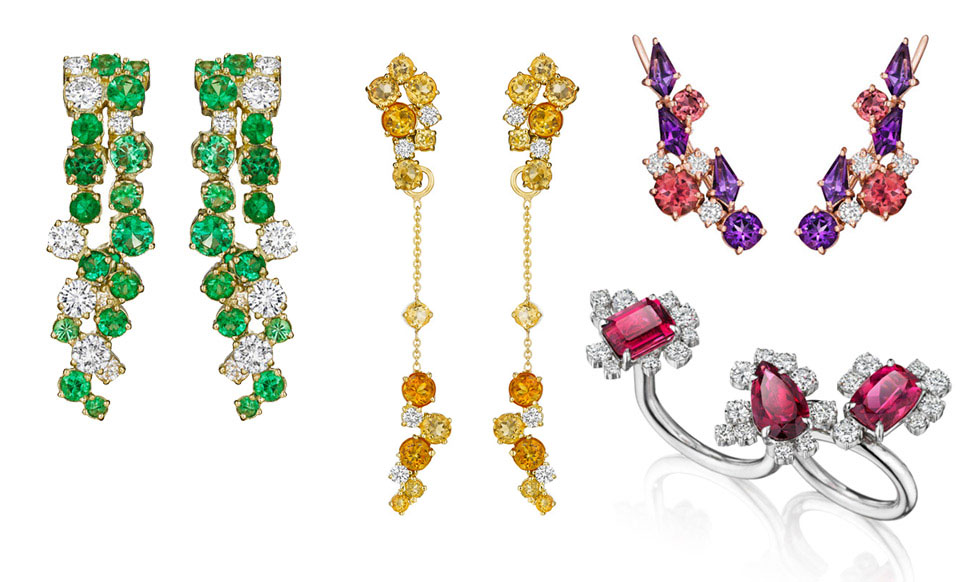 Morphee Joaillerie – France
You could say the Morphee's work occupies its own jewellery niche – it is high art jewellery with a hint of fashion. If you take the very highest quality, and the attention to detail of the brand's founder Pamela Hastry and combine it with current fashion trends, then you get the cuff earrings and unusual cocktail rings of Morphee.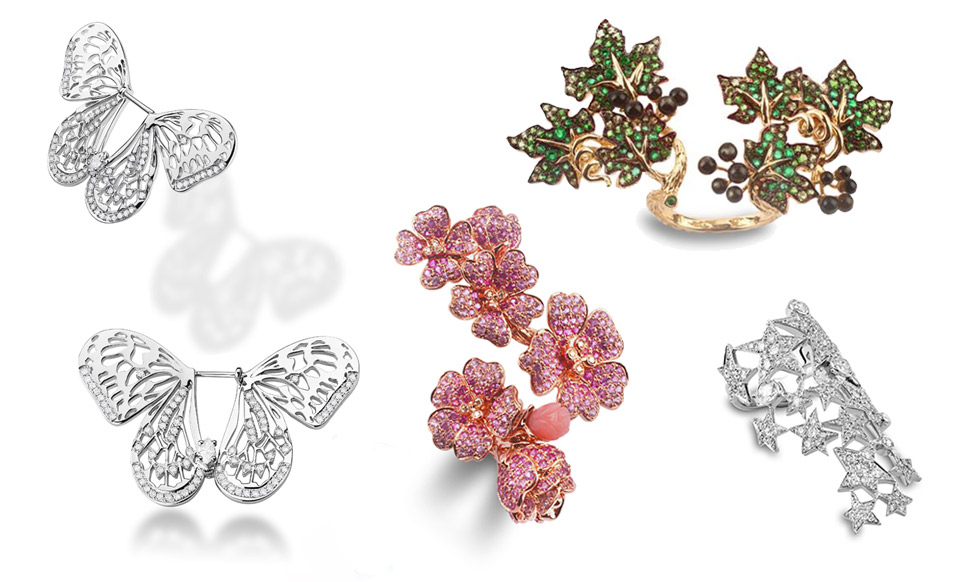 Realm – USA
Realm's jewellery style could be called minimalistic. They eschew any unnecessary complex detail, making their designs ideal for everyday wear. I think the simplicity and elegance of the brand's designs deserves praise and is very much their selling point.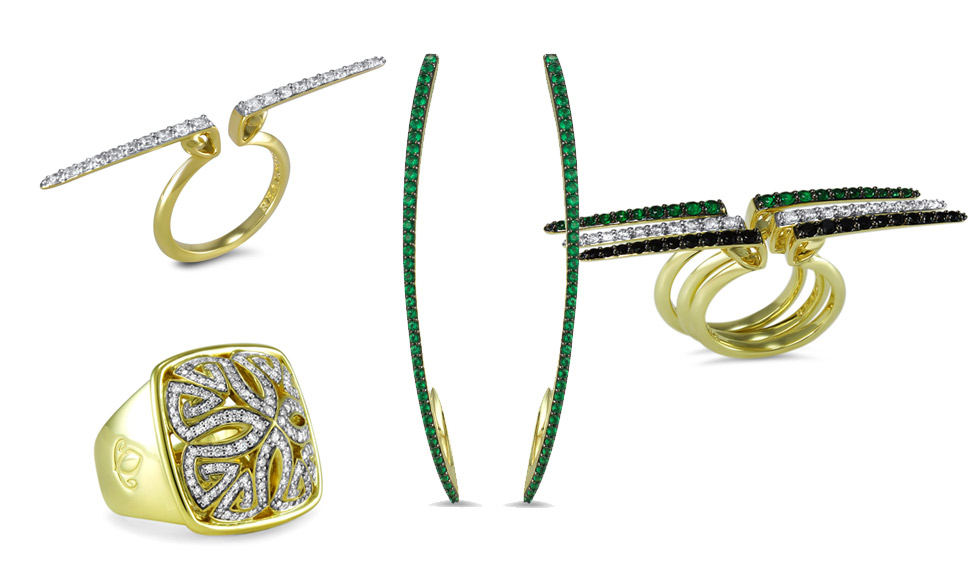 Saboo – Thailand
Saboo's jewellery perfectly combines decorative features from both Western and Easter culture. In spite of how modern the designs are, they recall ethnic jewellery from Ancient India in style. The patterns of the designs weave together to emphasise the gemstones: large rubies, sapphires and emeralds.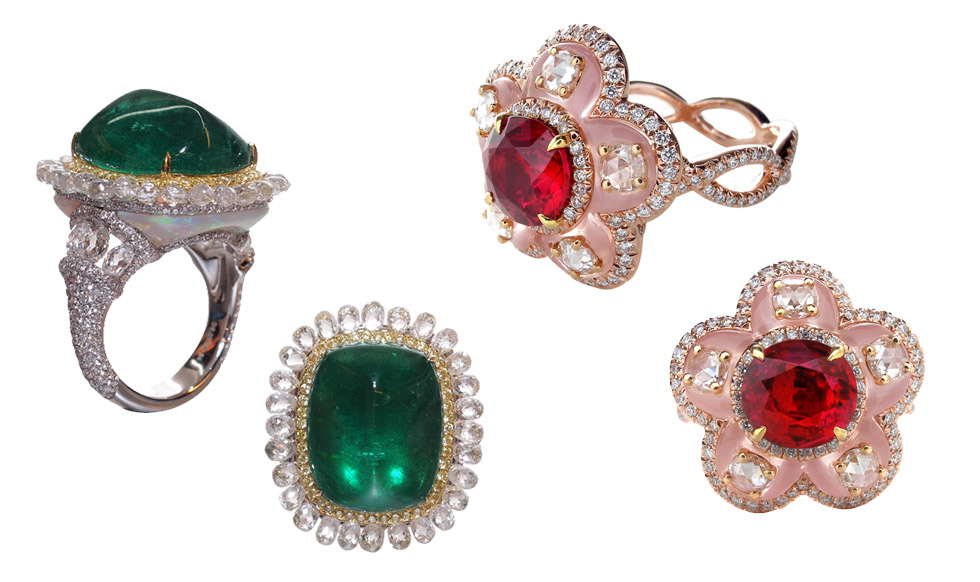 As you can see, you do not have to go all the way around the world to see jewellery from all over, you just need to make your way down to Vegas for the end of May.