The rings and cuffs nestled in their cases swathed in a golden hue. They looked lovely. I asked the team: "So, what's the plan?" They smiled and said: "It's time for fun." And so it was. I gingerly worked my way through the paper craft as the music played on. Amidst giggles and laughter, we made multiple folds, quilted and pasted the stickers. And viola! There it was. I was mighty pleased at my neat handiwork. This surely brought back childhood memories. Props to the team for conjuring up this creative craft work session!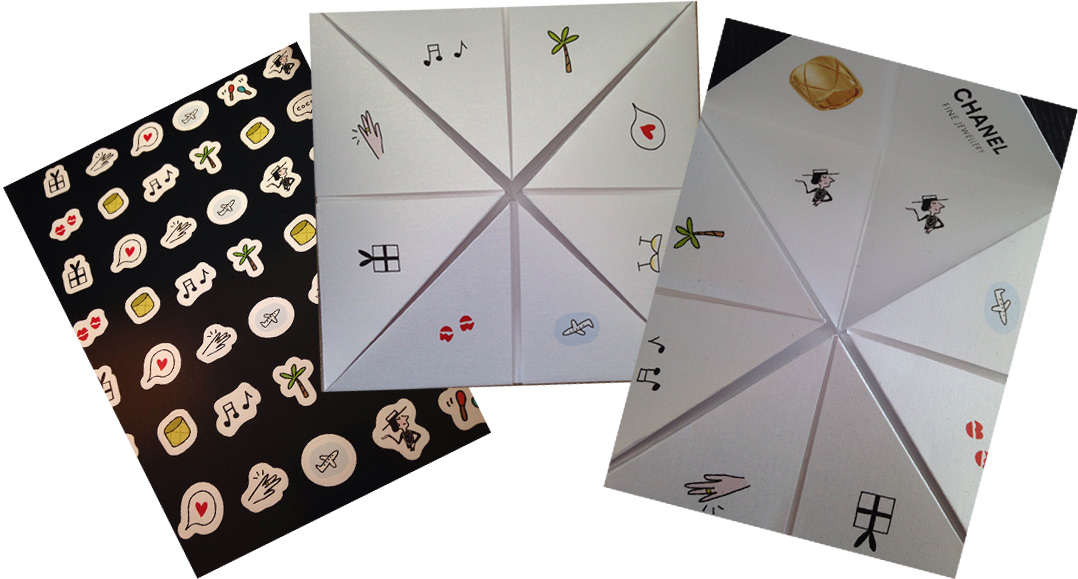 Design
Now, let's talk design. Both the pattern on the paper quilt and the sleek engraving on Coco Crush collection mirrored the same matelassé pattern that Gabrielle had much favoured. At a time when most ateliers turn to precious gemstones in search of a muse, Chanel decided to take a more fashionable route.
The brand effectively stepped back in time to seek inspiration from the life of its founder, Gabrielle Chanel. I am told that Gabrielle fell in love with the matelassé pattern, which she saw sewn into the horse blankets and stable boy gilets when she went riding as a young girl. The design soon became part of Gabrielle's aesthetic and she had the pattern sewn on her cushion covers.
The iconic quilted motif that has since appeared on everything from Chanel's handbags to eye-shadow palettes has now been evoked on their fine jewellery line. The pieces have scalloped edged and refined curves, "channelling the essence of motion."
The covetable six-piece collection, comprising rings in three different widths, and a voluptuous cuff bracelet, is available in 18k yellow and white gold. The chunky cuff bracelet though is only available in 18k yellow gold. So, don't wait. Take your pick from the delightful range.

P.S.: I have a crush on Coco Crush. I bet you will too!