This year, Jacob Arabo will celebrate the 4th annual 'Magnificent Timepieces & Jewels' exhibition. The show will be held at the Salle Belle Époque ballroom of the historic Hotel Hermitage. Visitors will be able to view the most exquisite creations of the brand on a chosen day from 5pm to 11pm, while the VIP-clients will be offered exclusive private presentation of the collections. On August 6, a gala-cocktail reception will be hosted for special guests and Jacob Arabo will personally present his breathtaking collections of jewels and watches.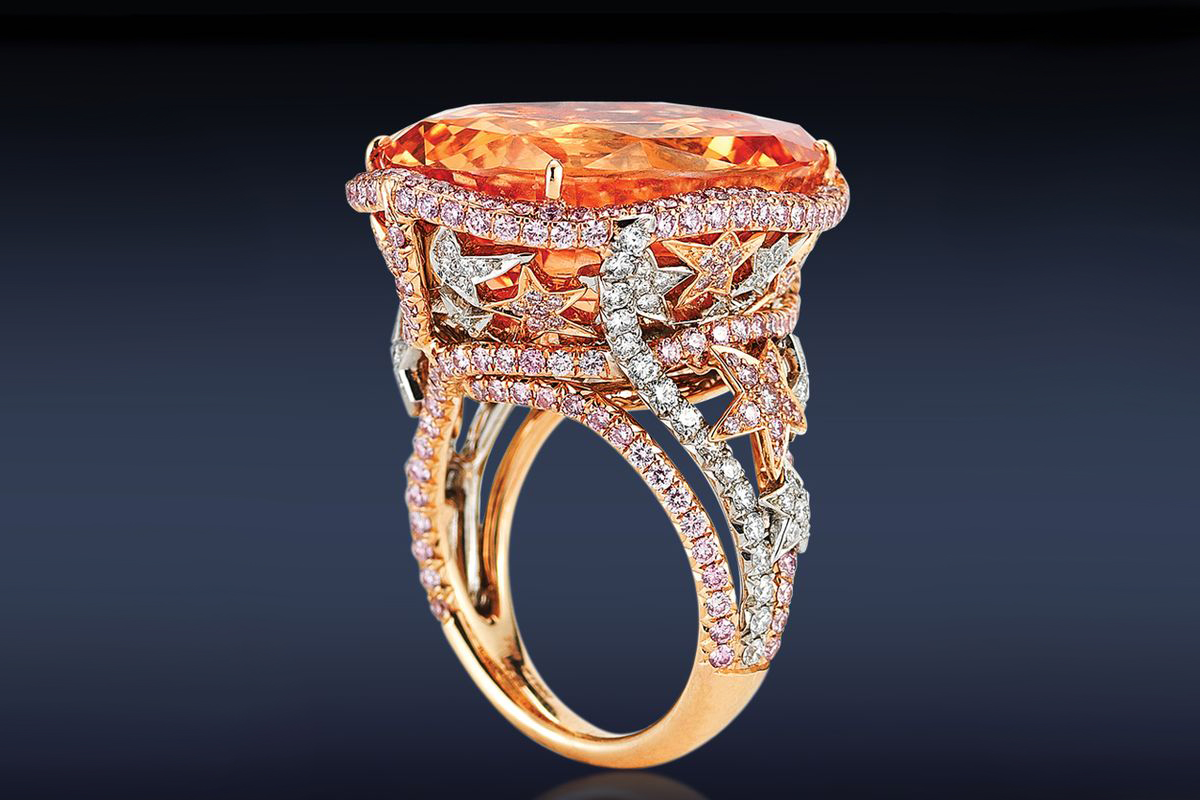 A charity event will be held during the three-week exhibition. Jacob Arabo will support Monaco-based organisation Only Watch with a biennial auction benefitting muscular dystrophy research. On a personal note, I am looking forward to seeing the unique pieces that Jacob&Co created for each charity to be unveiled at the exhibition.
The spotlight will undoubtedly will be on the high-jewellery ring with a 75.54 carats fancy vivid yellow radiant-cut diamond mounted in 18K gold and platinum. The gem is unique, both in size and colour saturation. The GIA certified diamond is a very rare stone that, with its brilliance and beauty, will dazzle those who lay their eyes on it.
The other spectacular piece that will be on display is the Caviar Emerald Tourbillon watch. Its sparkle will stun visitors, especially with its carefully set 425 Zambian emeralds weighing 32.39 carats. The 47mm diameter watch is the result of a two-year relentless search for the emeralds with perfectly matching colours. While manufacturing them, Jacob Arabo took upon himself the task that was virtually impossible owing to the fragility of the stones. However, his efforts paid off with an astonishing result: all the emeralds resemble a precious blanket, with each stone smoothly flowing into the next one devoid of any visible setting. Do I need to say that the jeweller has achieved his goal with excellence!
Jacob&Co has been creating revolutionary watches and jewellery for over 25 years. Jacob Arabo never ceases to amaze his global customers and has acquired the status of a 'go-to jeweller.' Apparently, he is not going to stop with what he has already achieved so far. He strives to ensure that many more amazing masterpieces will be continually crafted by Jacob&Co.