Flora never ceases to inspire jewellers to create masterpieces, whether it be entire collections of high jewellery dedicated to flowers (1.5' by Chanel, 'Hortensia' by Chaumet, 'Dior à Versailles Côté Jardins' by Dior) or unique limited-edition pieces, the development and realisation of which takes months of work. In addition, almost every jewellery maison has its own flower: Dior and Piaget have the rose, Chanel – the camellia, Chaumet – the hydrangea, Van Cleef&Arpels – a quatrefoil, and Tiffany & Co. abstract paper flowers from the namesake collection.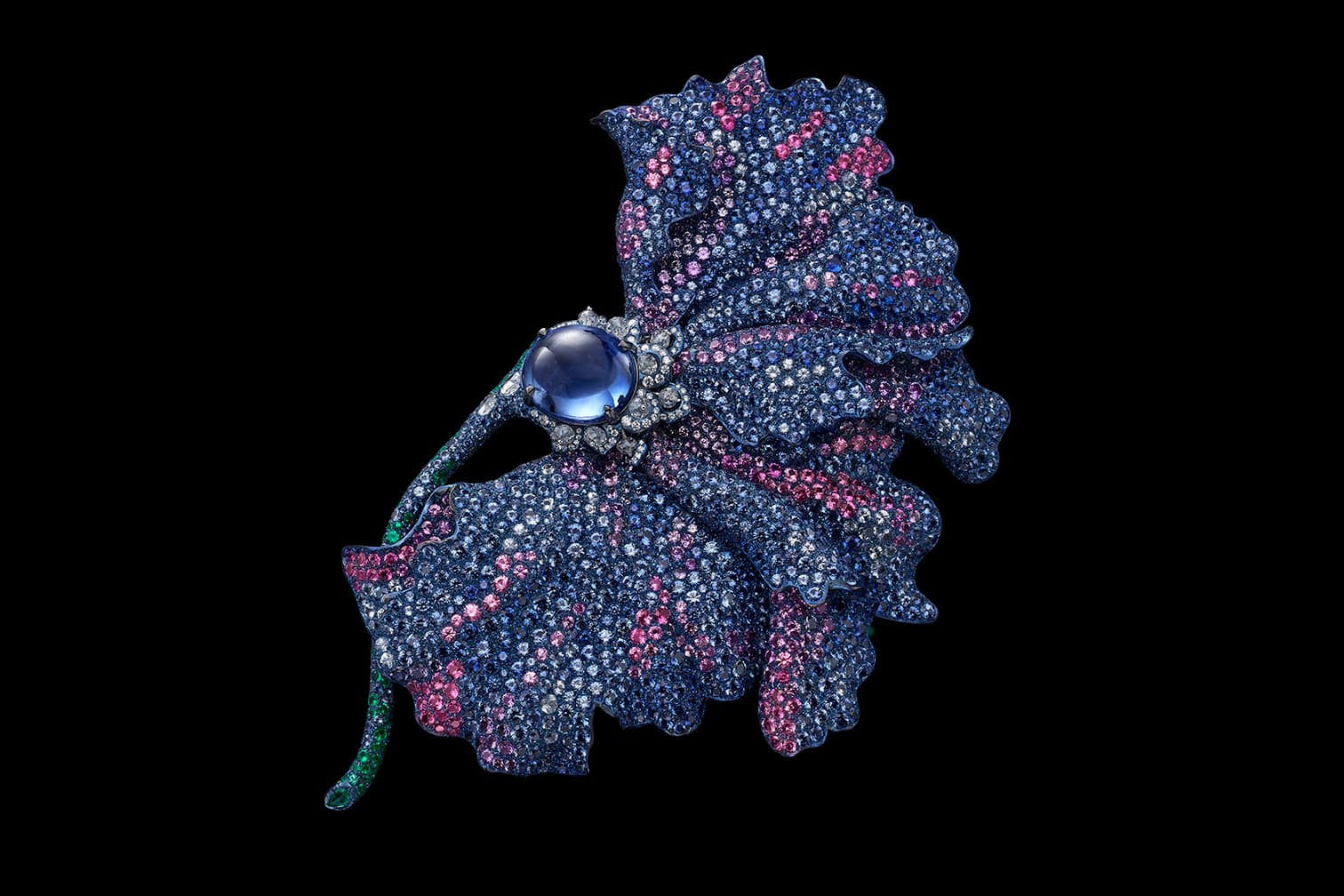 It is interesting how, over time, designers have changed their opinions on the shape and colour of jewellery flowers. Even if most floral designs represented real flowers to a literal degree until the mid-20th century, they then started taking on abstract and fantasy forms. Instead of traditional roses, violets, chrysanthemums, carnations or daisies, designers began to introduce various versions of orchids, lilies, hibiscus flowers and other more exotic plants, even those that do not exactly exist in nature.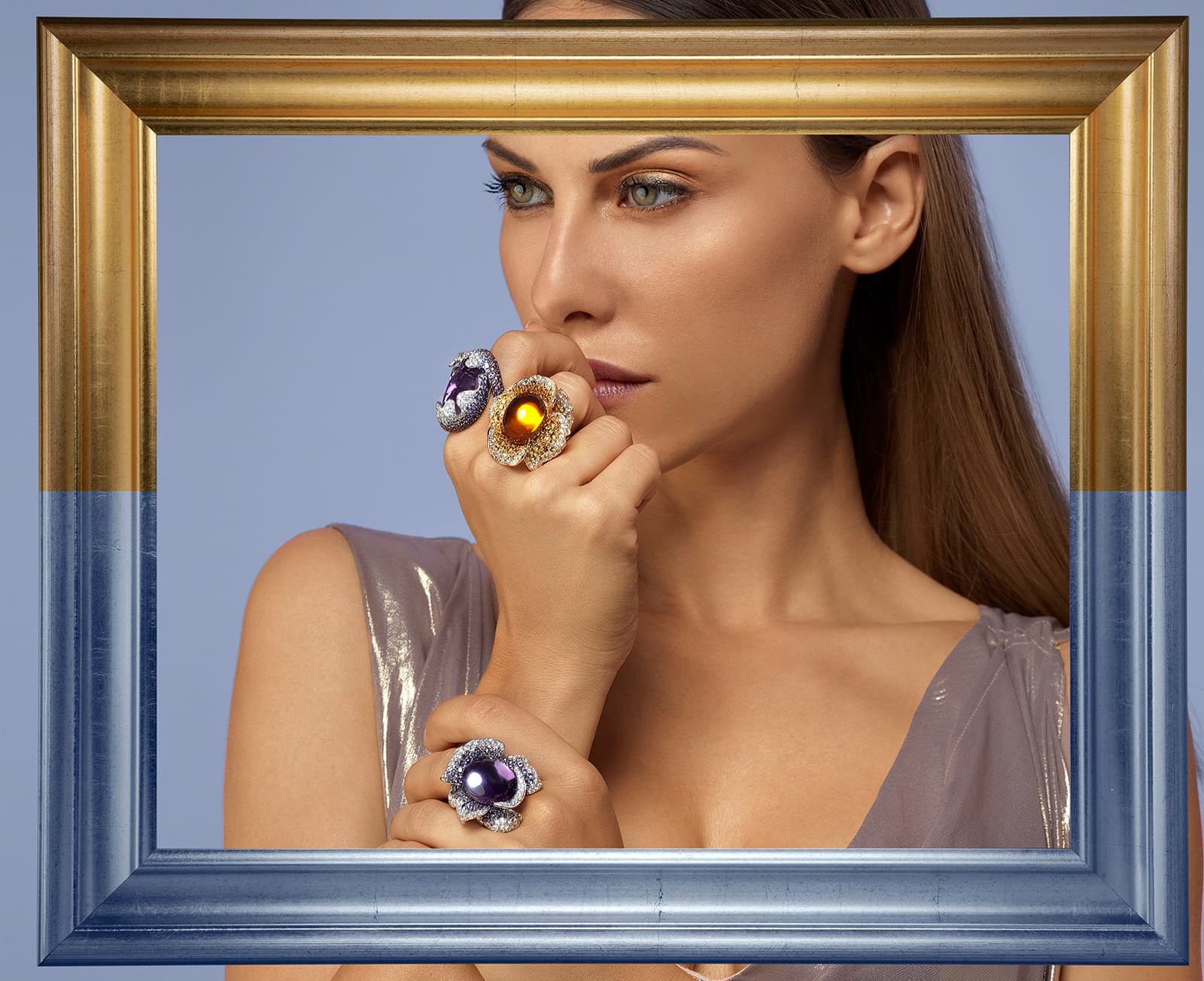 Flowers can charm anyone with their rich range of colours and smooth transitions from one shade to another. Yet jewellery brands back in the day were quite economical in their use of colour, decorating their flowers with either stones of the same colour, most often diamonds, or two or three shades in one piece, and would almost never go beyond that. Nowadays, jewellery renditions of flowers are becoming more common with a whole riot of colours, such as in the Alessio Boschi 'Rose de France' set dedicated to Marie Antoinette. The Italian designer has mixed blue, pink, orange, purple and raspberry spinels with Paraiba tourmalines and diamonds to create his vibrant precious jewel.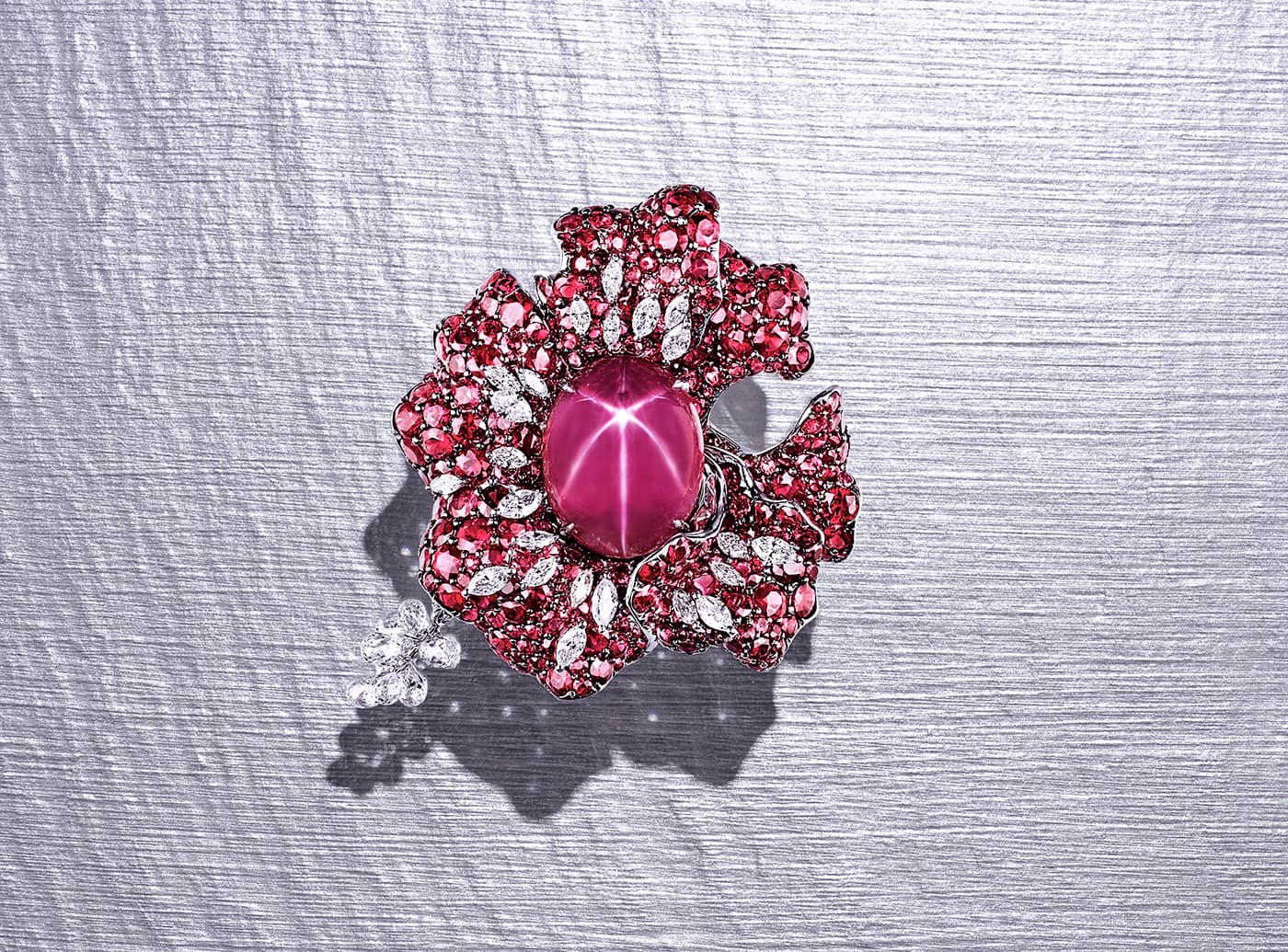 A new metal in jewellery – titanium – has allowed designers to create large voluminous pieces which are light enough to wear. Jewellers such as the legendary JAR, Cindy Chao, Michelle Ong, Glenn Spiro, Margherita Burgener and other private art jewellers have taken advantage of this. They either encrust titanium with precious stones, or enrich it in with some striking colour or leave it without gem embellishment, only giving shape to the petals.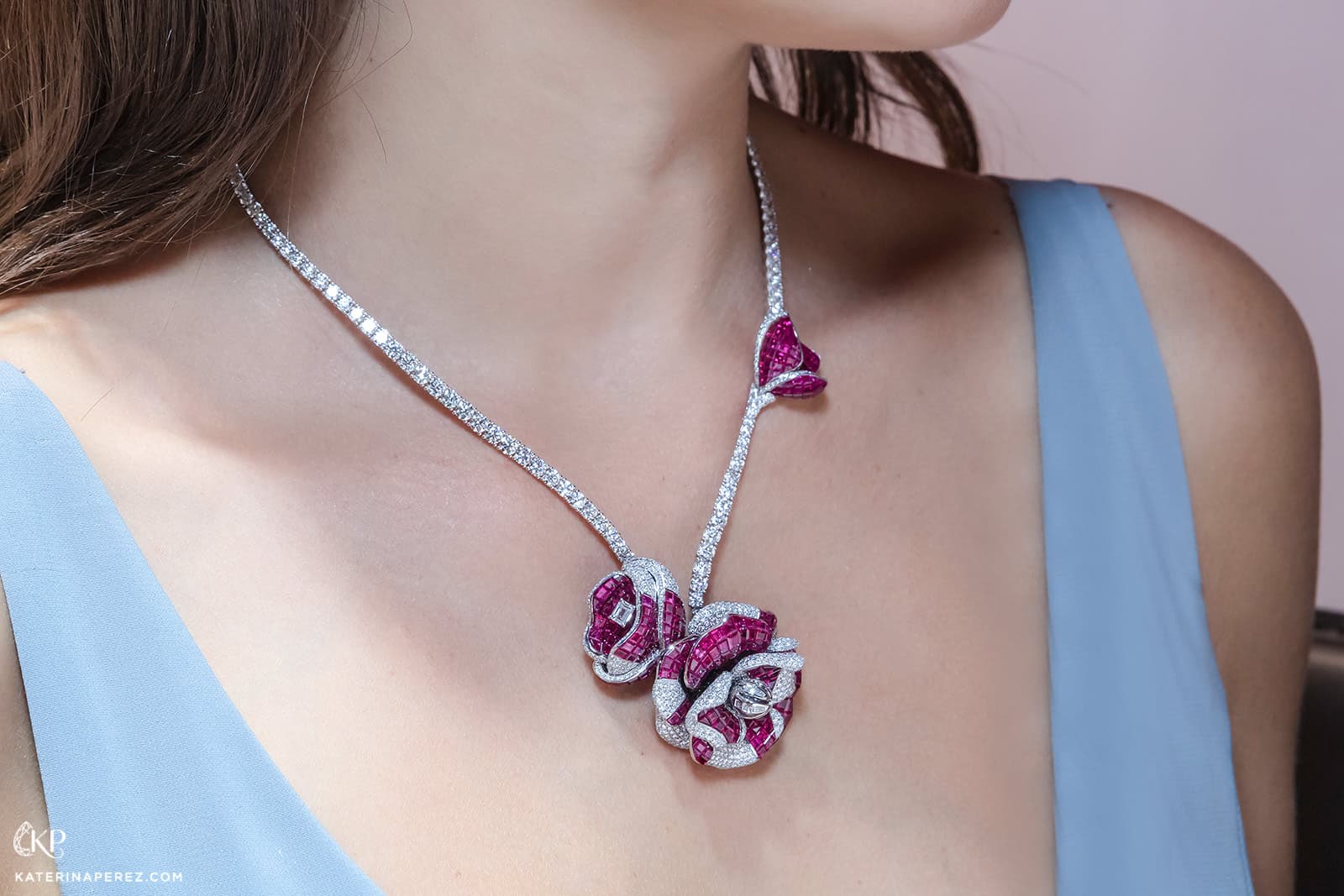 Another metal that I do not wish to ignore is aluminium: it, like titanium, can also be painted in desired shades and at the same time, is more malleable and therefore easier to fashion. Aluminum is truly appreciated by the Hemmerle family, who put together a whole completely unique collection: 'The [Al Project]', including a brooch and about seven different aluminium earrings embellished with precious gemstones.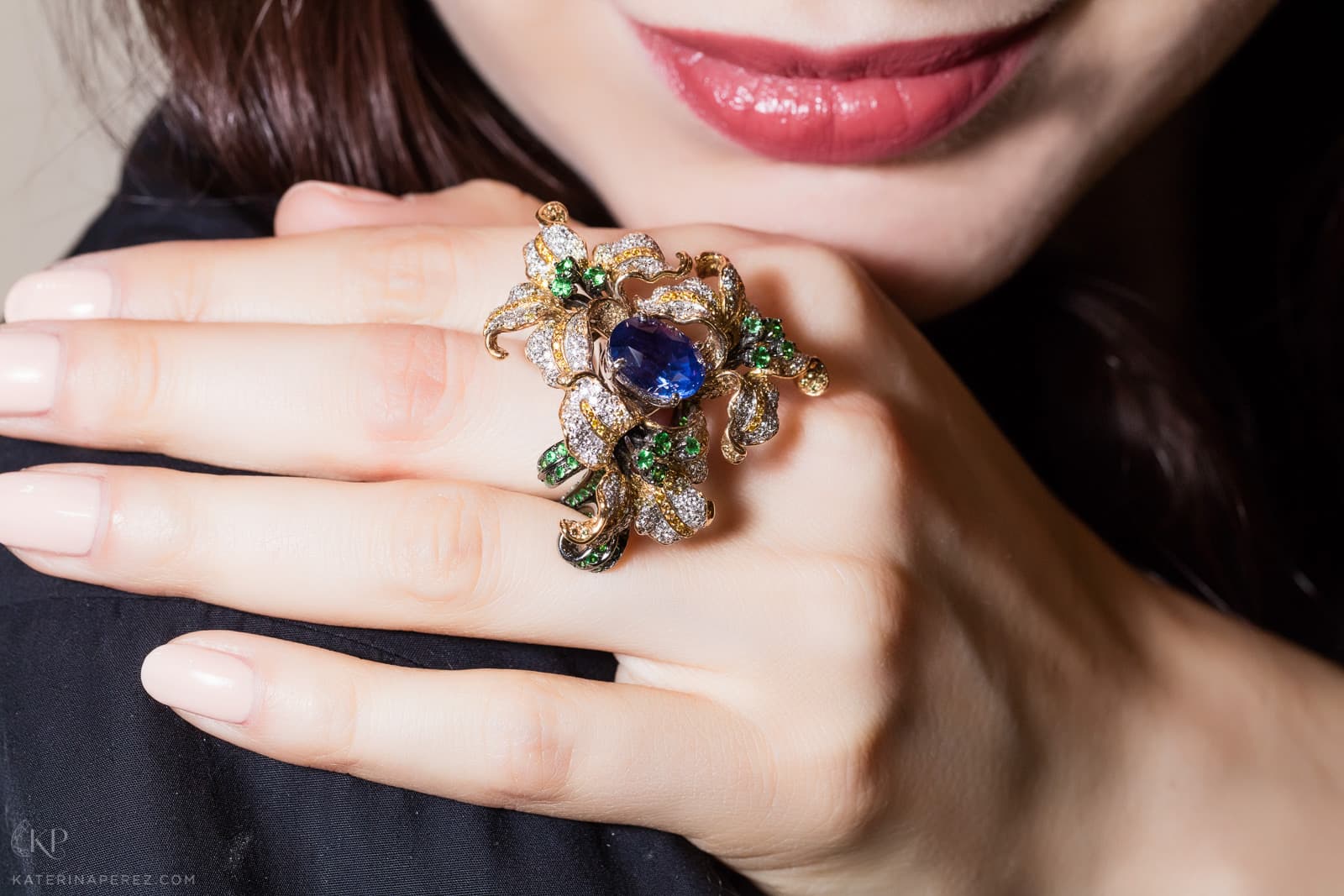 Those who regularly read my articles probably recall the latest invention of Boucheron: an innovative technique of placing natural flower petals on metal to achieve a realistic effect. It was co-invented by florist Claire Boucl to create 9 rings for the 'Nature Triomphante' high-end jewellery collection. Together with the brand's jewellers, the florist scanned and stabilised the delicate buds of anemones, violets, hydrangeas and peonies without using pigments or chemical components to preserve the natural shades created by nature. Then the petals were carefully placed on the titanium so as not to damage their delicate texture.
As you see, jewellery art does not stand still. It constantly opens up new opportunities for jewellers, thanks to which they continue to amaze us with real masterpieces of precious flora.