Surprisingly enough, the tiny protagonists of these collections have managed to absorb the iconic motifs of their respective jewellery houses and are in no way inferior in quality to their grandiose cousins. In a smaller size, you will find the same professional approach and exceptional materials, as well as an indisputable plus for everyday life: you do not need to wait for a special occasion to wear them! Let's take a closer look at what's new in 2021 from the leading jewellery brands.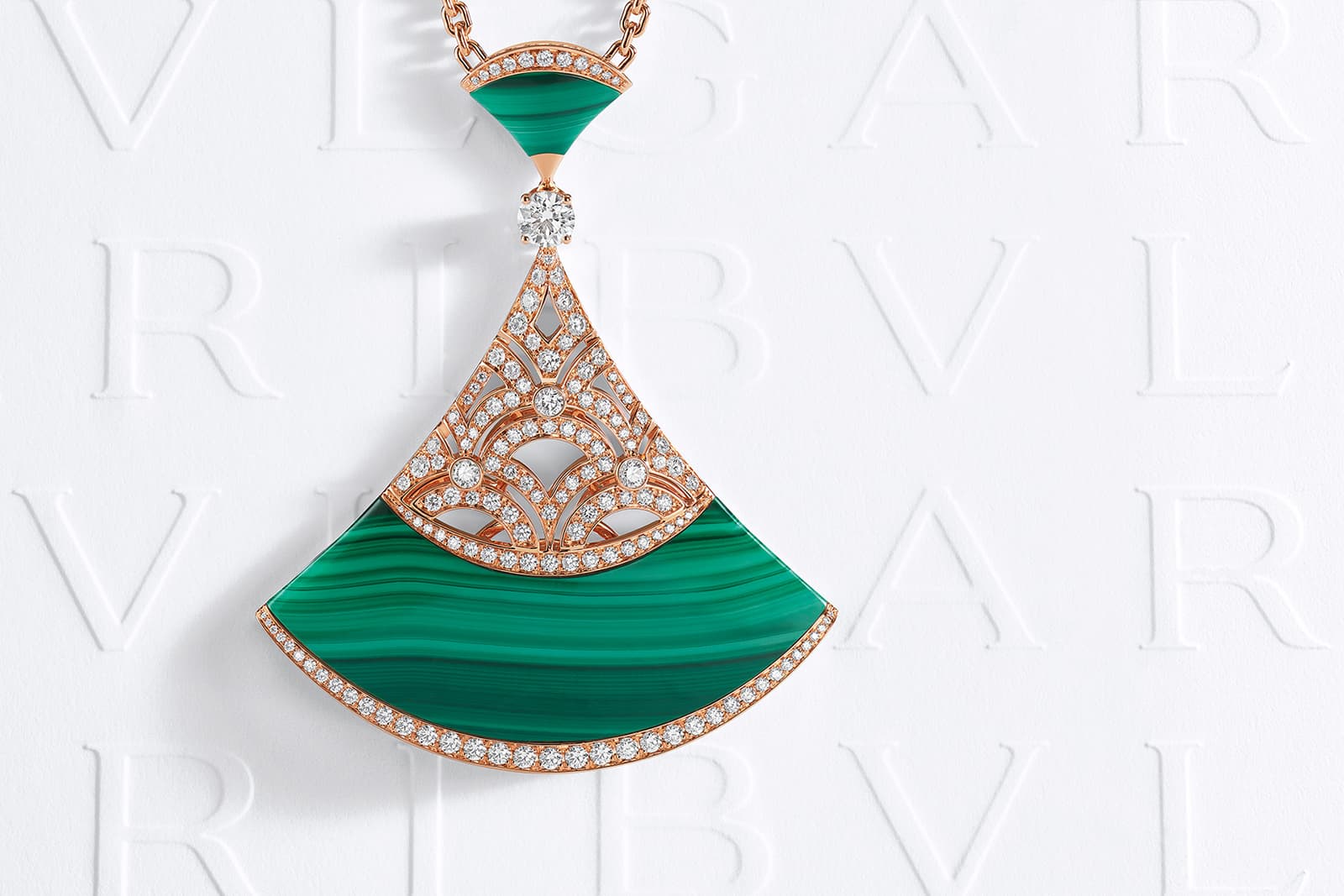 British company Boodles announced the release of a new iconic collection: "Ladies and gentlemen, please give a round of applause for Trapeze. Get ready to fly!" The Trapeze collection is founded on the idea that jewellery and movement go hand in hand, interact and live as one. Even the light appears to 'swing' as it dances across the precious stones, which is enhanced by the choice of Ashoka-cut diamonds. These specially cut diamonds are a signature of the house.
The Roman jewellery brand has this year expanded its iconic Divas' Dream line with a distinctive fan-shaped pattern inspired by the mosaics of the Roman baths of Caracalla. Exquisite earrings, necklaces, rings and bracelets will serve to accentuate the radiance of their elegant owners from morning to night, incorporating bright colours, soft pink opal, rich malachite and refined mother-of-pearl combined with sparks of diamonds and rubies surrounded by rose gold. I am sure you will also be pleased to hear about Bvlgari's environmental initiative: the 2021 Divas' Dream collection will debut in all-new plastic-free packaging.
The French jewellery brand has unveiled a new chapter in the legendary Bee My Love collection, inspired by bees, honeycomb and wordplay: Taille Impératrice ("Empress-cut" in French). The jewellery owes its name to this six-sided diamond cut, which perfectly echoes the central theme of honeycomb. The ideal geometry of necklaces, pendants, bracelets, rings and earrings is intertwined with asymmetry, while pink, yellow and white gold surround colourless diamonds, the maximum weight of which is 1.5 carats. The centrepiece of the collection is a Y necklace in the maison's traditional negligée style.
The renowned Butterfly collection by the British maison, which celebrates the beauty and mystical abilities of the butterfly, has been expanded by three new pieces: a necklace, a pair of earrings and a ring. All have been made exclusively from white gold and colourless diamonds of various cuts, allowing the stones to display themselves with the maximum number of colourful highlights. The innovative earrings boast a versatile design that can be worn with or without the pear-cut diamond drops, making it easy to transform a casual look into an evening look. And the open ring exudes a sense of relaxation, freedom and lightness as if a butterfly had landed on your finger for a moment.
The 286-year-old jewellery maison has introduced a bold new twist to the beloved Albemarle collection. The Windsor motif has been reimagined by playing with dimensions and proportions in graphic compositions. Like abstract art, the unique asymmetry is beautifully balanced, yet very distinctive at the same time. In addition to showcasing classic gemstones (diamonds, rubies, emeralds, sapphires and aquamarines), these new creations have an extra-modern design: ear cuffs are included side by side with detachable pendants, which can be worn either as earrings or on a necklace.
Roses never stop blooming at Piaget, so let me introduce you to five new pieces featuring bouquets. The first jewellery rose was released by the jewellery maison back in 2012 as a symbol of love, joy and generosity, which is in total harmony with the Piaget philosophy. Among the new pieces are a volumetric ring and two versions of the brand's classic earrings crafted from rose gold and round diamonds. Also included in the collection are two types of solo earrings in white and pink gold, partnered with several "girl's best friends," which certainly makes it easier to bring stylish chic to one's everyday ensemble.
As you can see, the jewellery world presents endless opportunities not only for glamorous events but also for the more prosaic business of everyday life. The choice is entirely yours!