Arun Bohra from Arunashi showcased rather exceptional earrings that featured an incredible clam pearl and a conch pearl dappled in diamonds. Both of these are such a rare material to find in jewellery, yet Arun chose to incorporate the unusual pearls without compromising on striking design.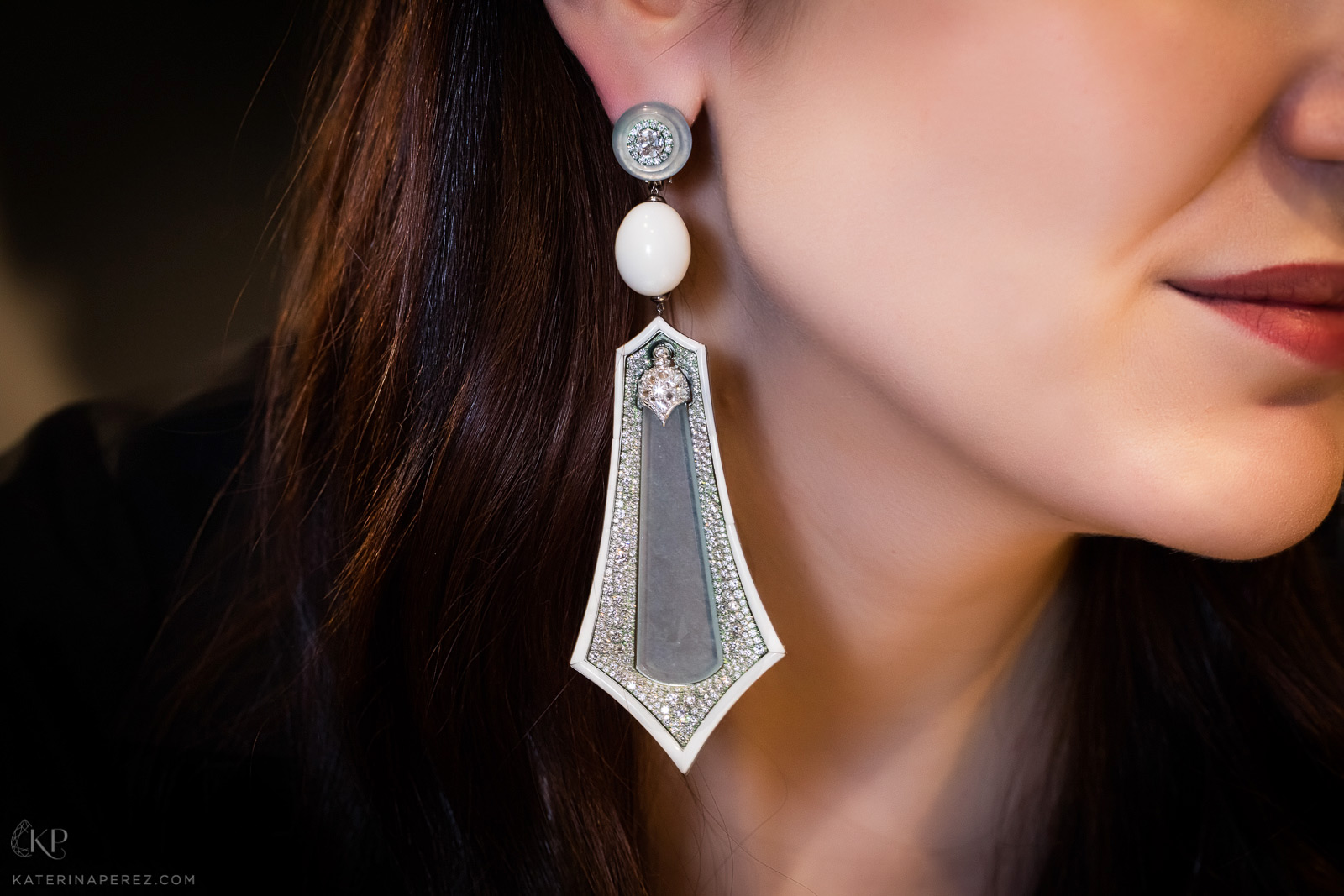 I spotted the most feminine pearls in this stunning Belpearl necklace, decorated in Myanmar South Sea pearls, between 11mm and 14mm in diameter, and accented with 11 carats of diamonds. Belpearl has allowed the natural golden tint of these pearls to take centre stage, and has created a red carpet - worthy piece of jewellery in doing so.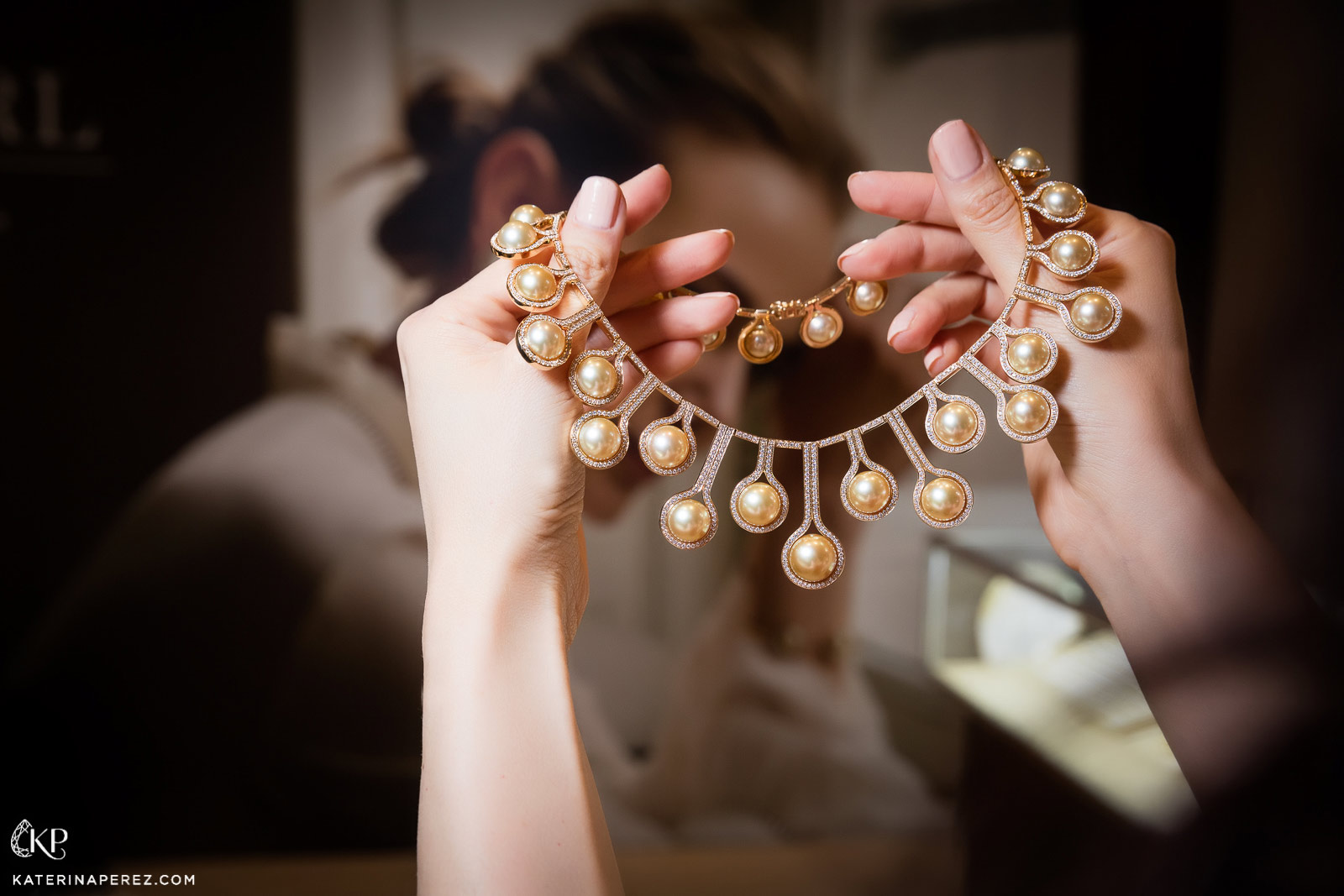 Like with all Silvia Furmanovich jewellery, the earrings I came across at Muse Showroom salon were a true work of art. They combined classical pearls with a motif painted over wood – such a contemporary interpretation of jewellery. This mixture of materials and aesthetics gives the impression of a Renaissance painter, highlighting her jewellery with the lustre of pearls.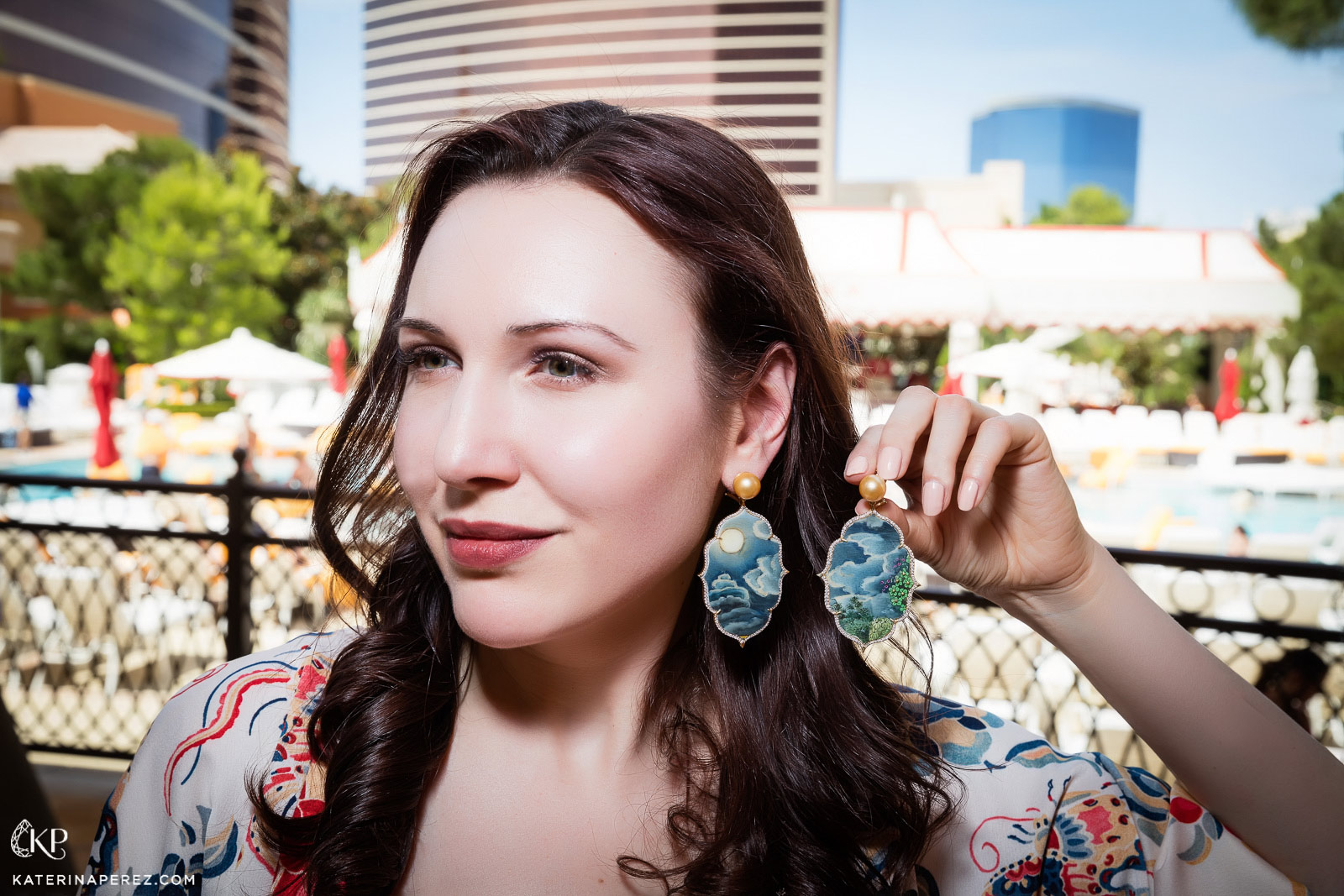 Saboo showcased a cocktail ring that featured soft pink conch pearls with diamonds. This rare type of sea mineral was surrounded by smaller conch pearls and then decorated with over four carats of briolette cut diamonds. Saboo's ring managed to illicit a sense of glamour through use of an intriguing and unusual natural treasure. Pairing just as easily with a cocktail dress, or with the most avant garde of high fashion, this piece is classic and simultaneously contemporary.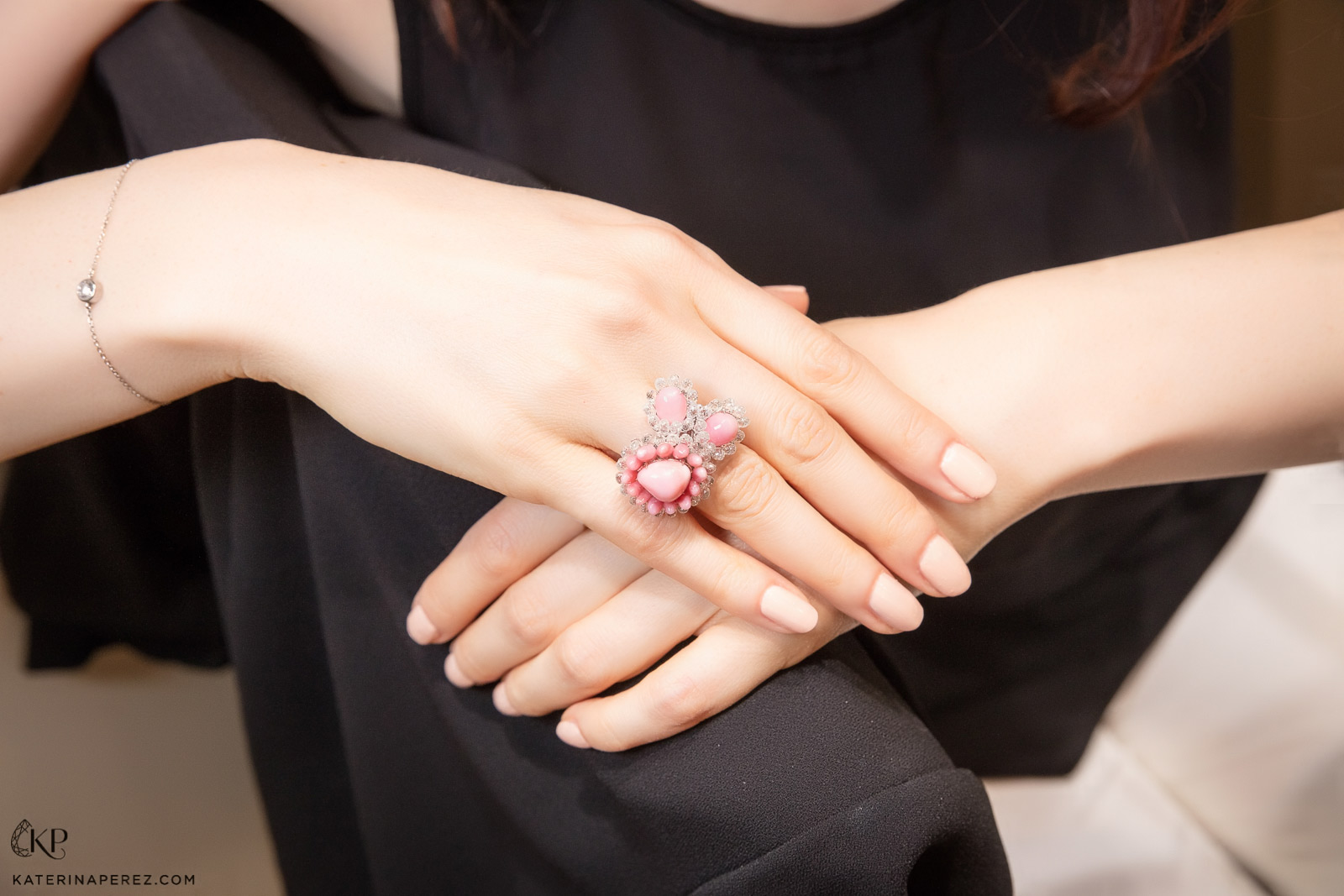 Renown pearl brand Assael displayed a refined choice of multi-row pearl bracelets, which are befitting of its long and important tradition in working with pearls. The precision required to discover and cultivate this many pearls which match one another so perfectly makes these large bracelets a testament to the brand. Each bracelet boasts 160 pearls across 8 rows, accentuated with 123 diamonds.
Jewelmer's quetzal brooch pair dazzles with the brand's signature South Sea baroque pearls in the forms of the exotic bird. Wonderfully represented by the Jewelmer Joaillerie's craftsmanship, the fluid lines of the bird's feathers are spotted in diamonds and sapphires, alluding to the movement and colour that you would find in nature.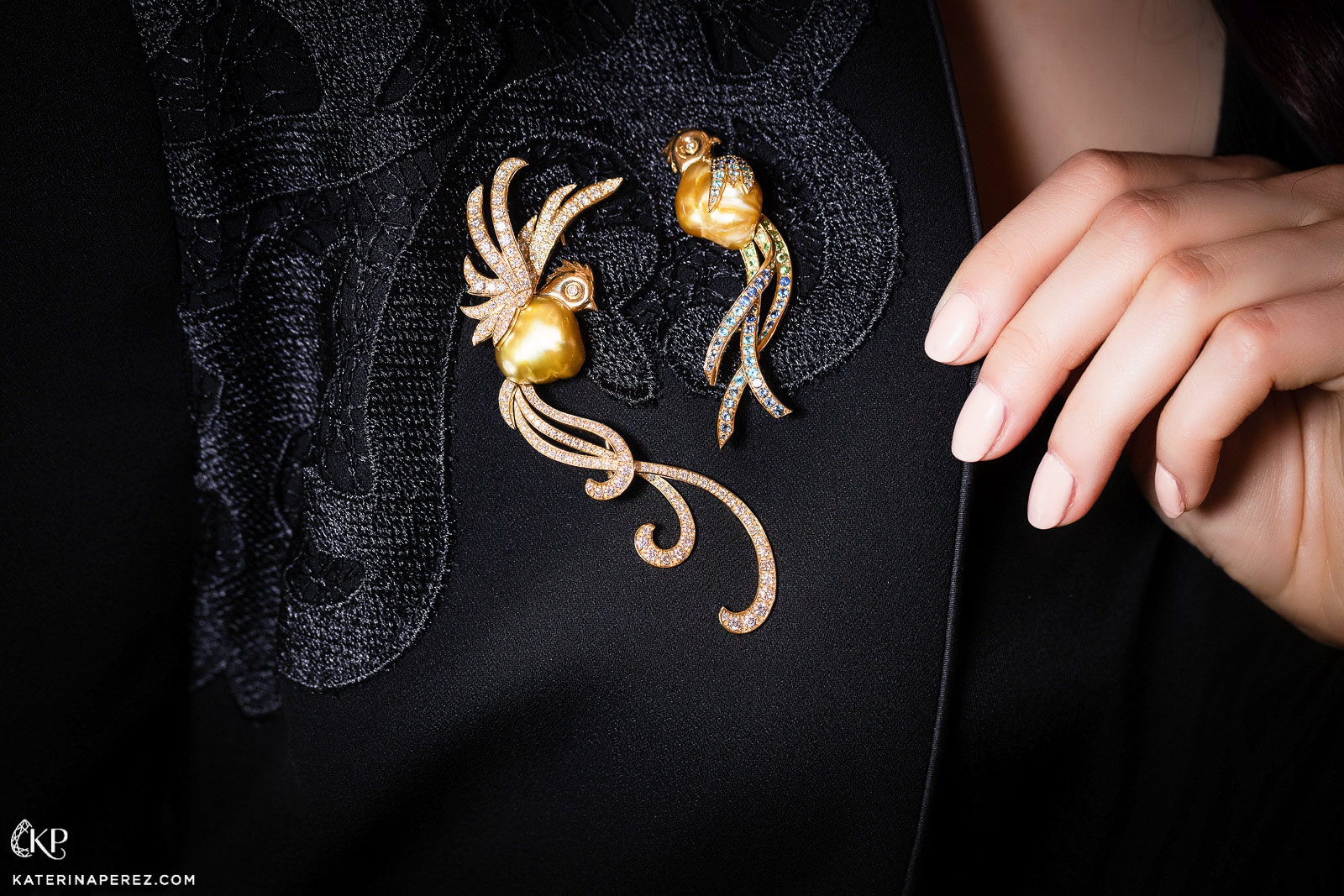 Greek designer Nikos Koulis showcased designs from his new Lingerie collection. Beginning with pearls, and then branching out into gold and diamonds, the body of the jewellery and its classic silhouette stays true to the spherical form of the pearl. The Greek designer's use of pearls within such geometric jewellery proposes new notions on how to use this traditional treasure.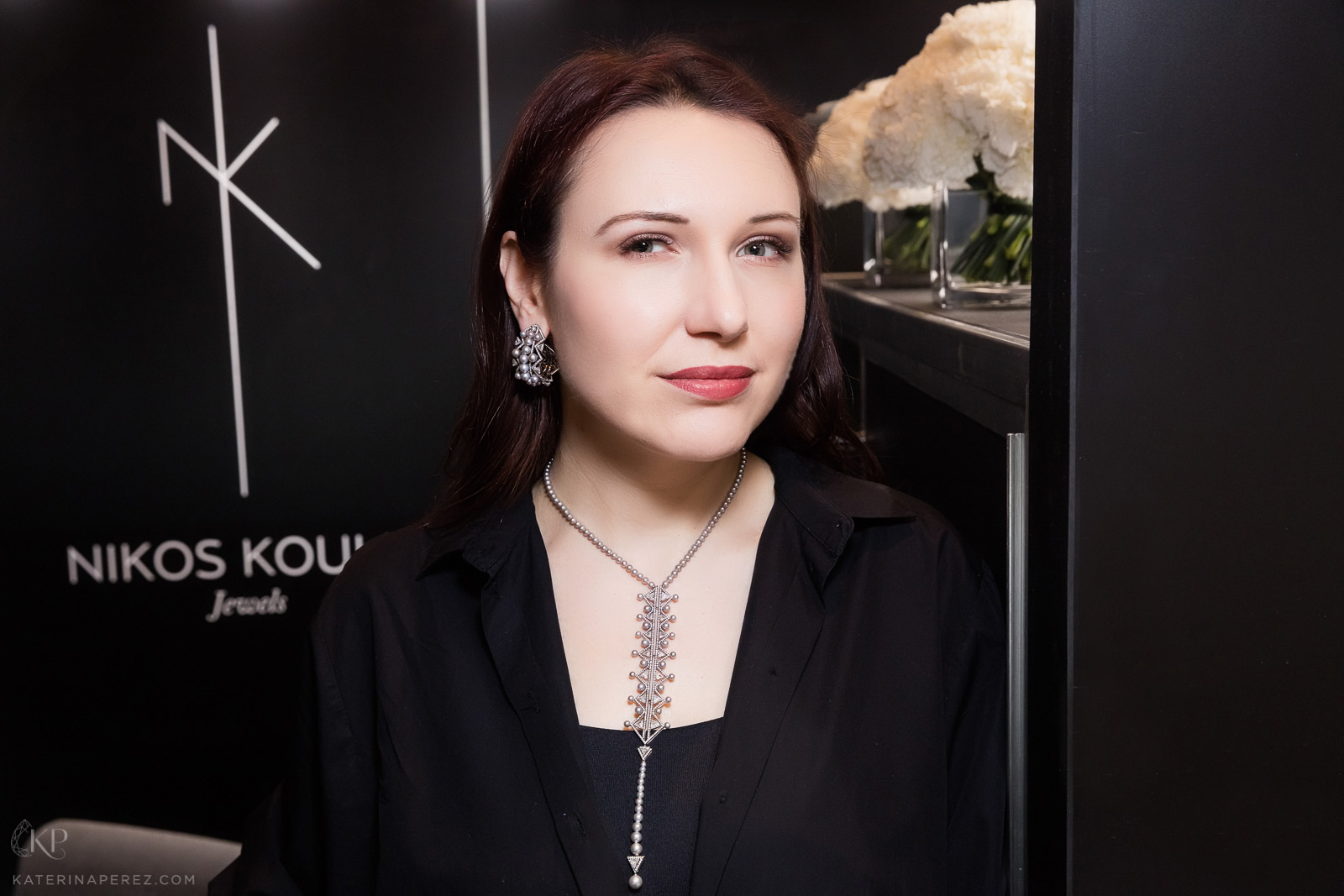 Todd Reed is an American designer whose pieces often focus on raw materials and artisanal craftsmanship. With this exquisite necklace - that features a variation of pearls bringing to mind molecular and celestial bodies - Todd has elevated this piece to couture status. A truly sculptural design which stayed with me long after I had left the showroom!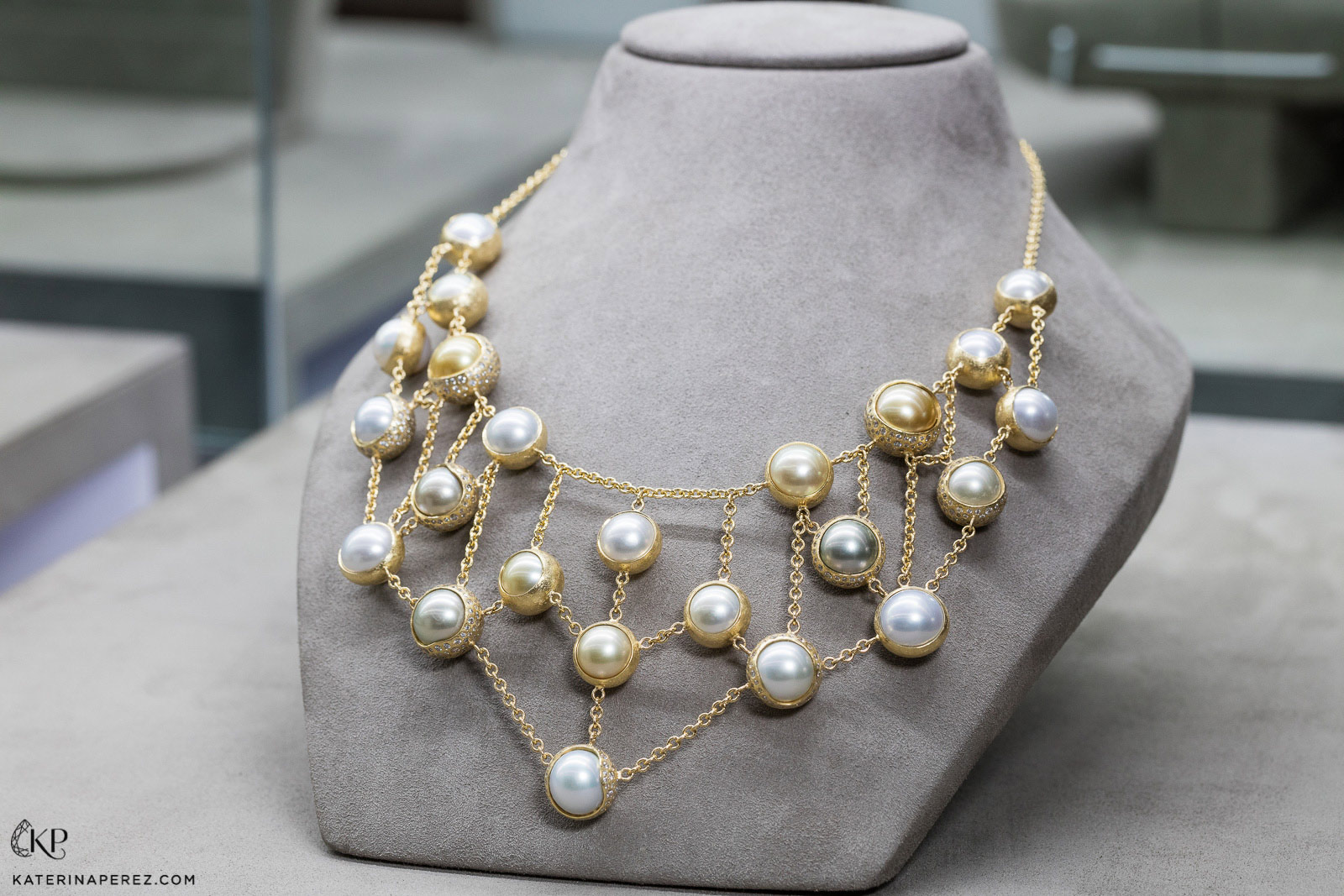 Mizuki demonstrated their ability to translate pearls into the language of modern jewellery by using baroque pearls alongside diamonds and 18k gold within these hoop earrings. Being a part of their 'Fluid Gold' collection, the baroque pearls fit seamlessly with the current trend for raw, naturally appearing geological materials, such as rough diamonds. The imperfection of these pearls - and the natural textures and forms which they contain- are part of their charm, and add a sense of fragility and reality to the fantastical world of high jewellery.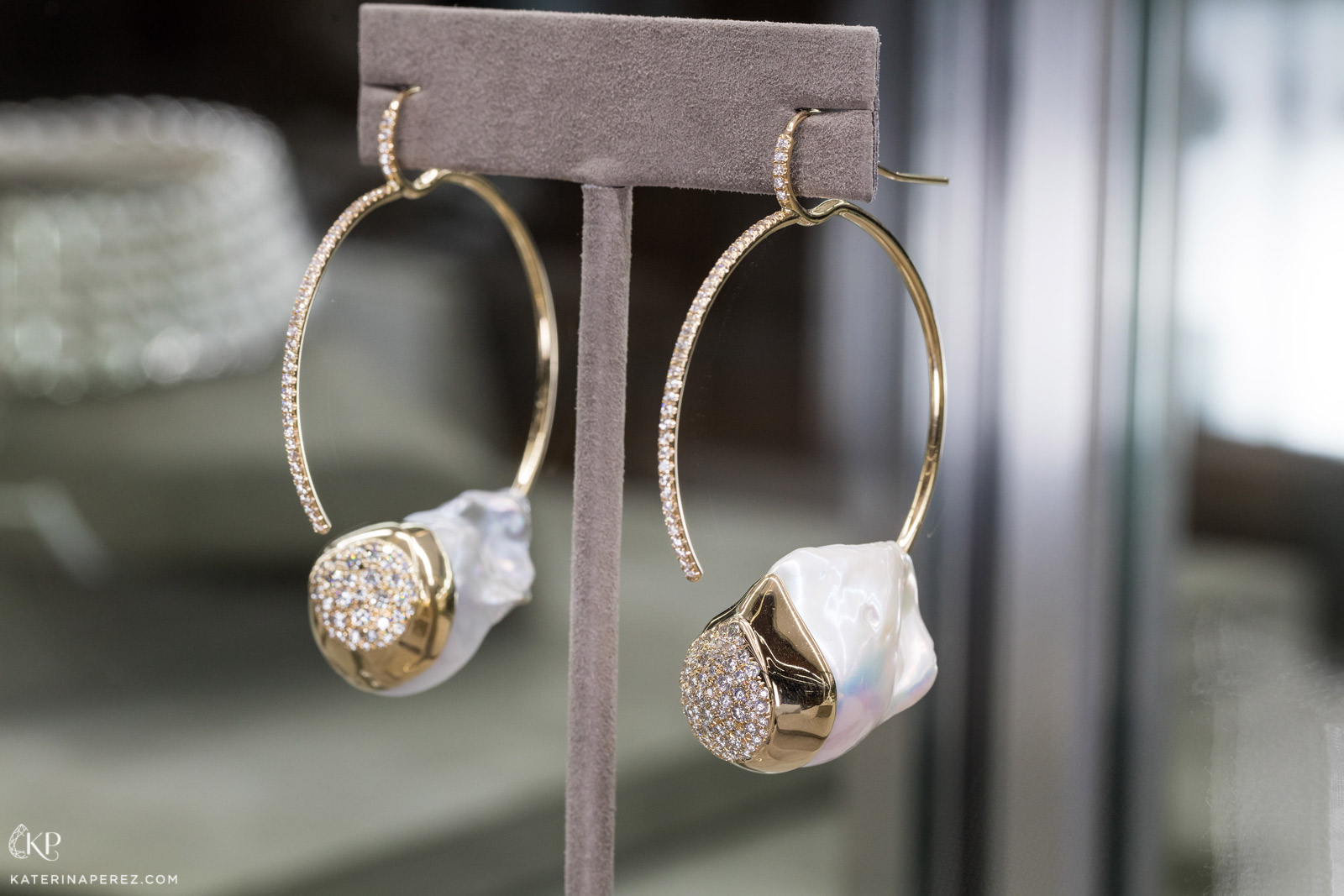 The Couture Show in Las Vegas is always a fantastic indicator of the materials, techniques and conceptual, artistic ideas that the industry is looking toward in the future, and to me it looks like the future of jewellery is gleaming with perfectly inimitable pearls!