Designers and brands from around the world gathered under the roof of Wynn Las Vegas to participate in the expo. It was not just the world-famous brands such as Chopard, Fabergé, Mikimoto, Pasquale Bruni, and Buccellati that brought their wonderful new collections to present at the fair, but also many emerging designers. A selection of British jewellers who showcased their designs included Tomasz Donocik, Ornella Iannuzzi, Yunus and Eliza and Alice Cicolini, among others. They returned to Couture as a part of Rock Vault curated by noted designer Stephen Webster.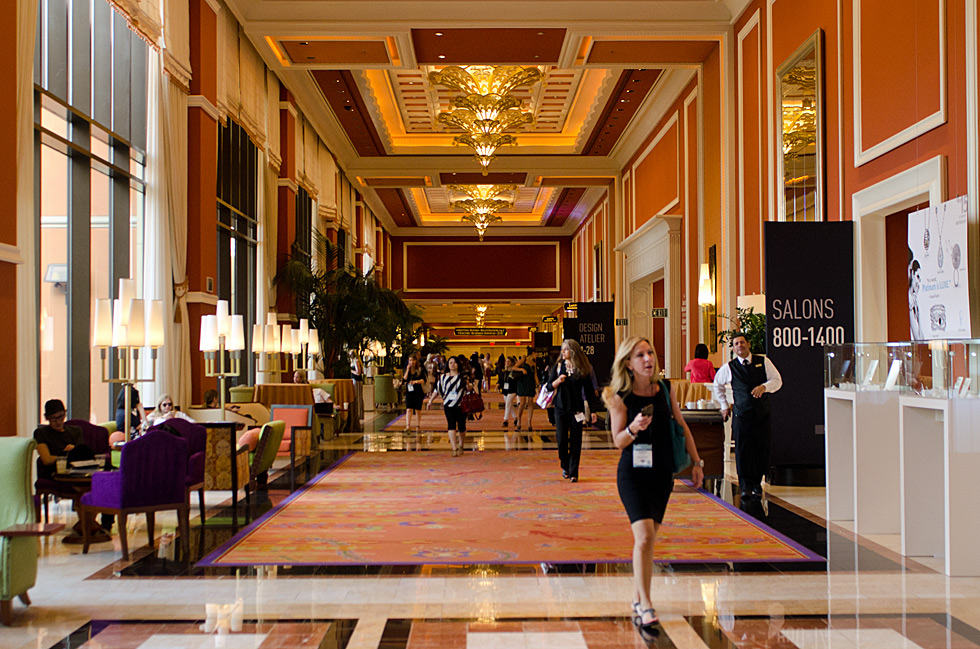 The variety of styles and designs was astonishing. From Akillis rings that replicated reptilian scales to complex bracelets and chockers by Yossi Harrari that resembled diamond web – all the jewellery pieces were united by fascinating creative designs and original stylistic approaches. Every exhibitor found a way to emphasise their individuality: some used unique gems in their designs (Roberto Coin unveiled designs with rare danburite, Omi Prive with alexandrite and Pamela Huizenga with trapiche emerald), new materials (Dome's use if carbon fiber) or complex jewellery techniques (gold fashioned to look like lace by Buccellati, necklaces made to resemble waves of diamonds by Qayten, and earrings with reverse-set gems by Nam Cho).
For those who believe that jewels made of precious stones and metals should not be influenced by fashion trends in order to remain timeless, Couture show is proof of the opposite. Designs of Mattioli, Elena Votsi, Kissmet by Milka, Colette, AS29 and many others combined the best traditions of jewellery art and ultra-fashionable trends. Thanks to such brands we can adorn ourselves with two-finger or between-the-finger rings, bracelets that are fixed on the middle part of the hand, ear-cuffs and ear-crawlers and other fashion-forward pieces.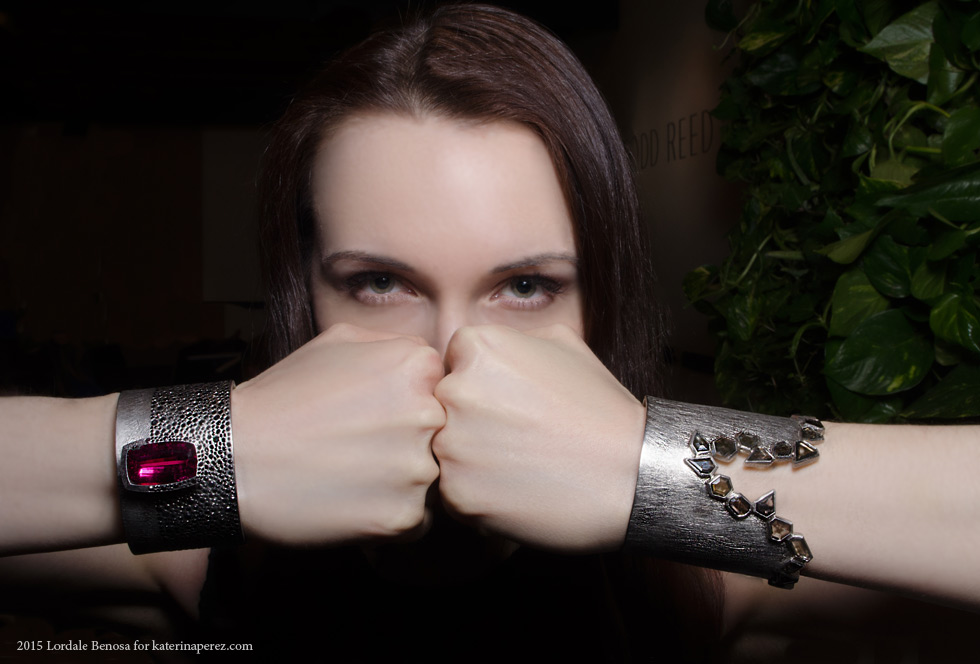 Now let's talk about trends I spotted at Couture. It seemed to me that the most popular types of jewellery were wide cuff bracelets (which I will write about later), like the ones by Todd Reed, chockers like the necklace with a large gem-studded rose by Wendy Yue and long sautoirs like the 'Sacred Heart' piece by Arman Sarkisyan). As for the stones, opals were everywhere! These coloured gems, famous for their play of colour, have remained at the peak of popularity for a few years now. Opals look enchanting in a simple gold setting like the one on Lauren Harper's necklace, or surrounded with an array of diamonds and precious stones in the style of the Sutra ring (see photo below).
As expected the 'girl's best friends' were an important part of many a design. However, instead of the classic diamond forms, jewellers opted for rough diamonds, diamond slices or rose-cut stones. I imagine you would be delighted to see such a variety of stylistic approaches, which is reflected in the jewellery overview I put together for you below. Now that the celebration of luxury and splendour in Las Vegas is over, we are already looking forward to the show next year.
All photos are by the New York photographer Lordale Benosa