I see it as my mission to introduce my readers to jewellers, whether in their infancy or hundreds of years old, that you may not have seen before. When enough brands are on my radar, I transfer the information to an article so that you can feel as excited as I do! During my research for a recent pearl jewellery gallery, inspired by the fact that pearl is June's birthstone, I was remined of the names listed below, who either re-define traditional pearl designs, focus on specific type of pearls or implement unique techniques when working with them.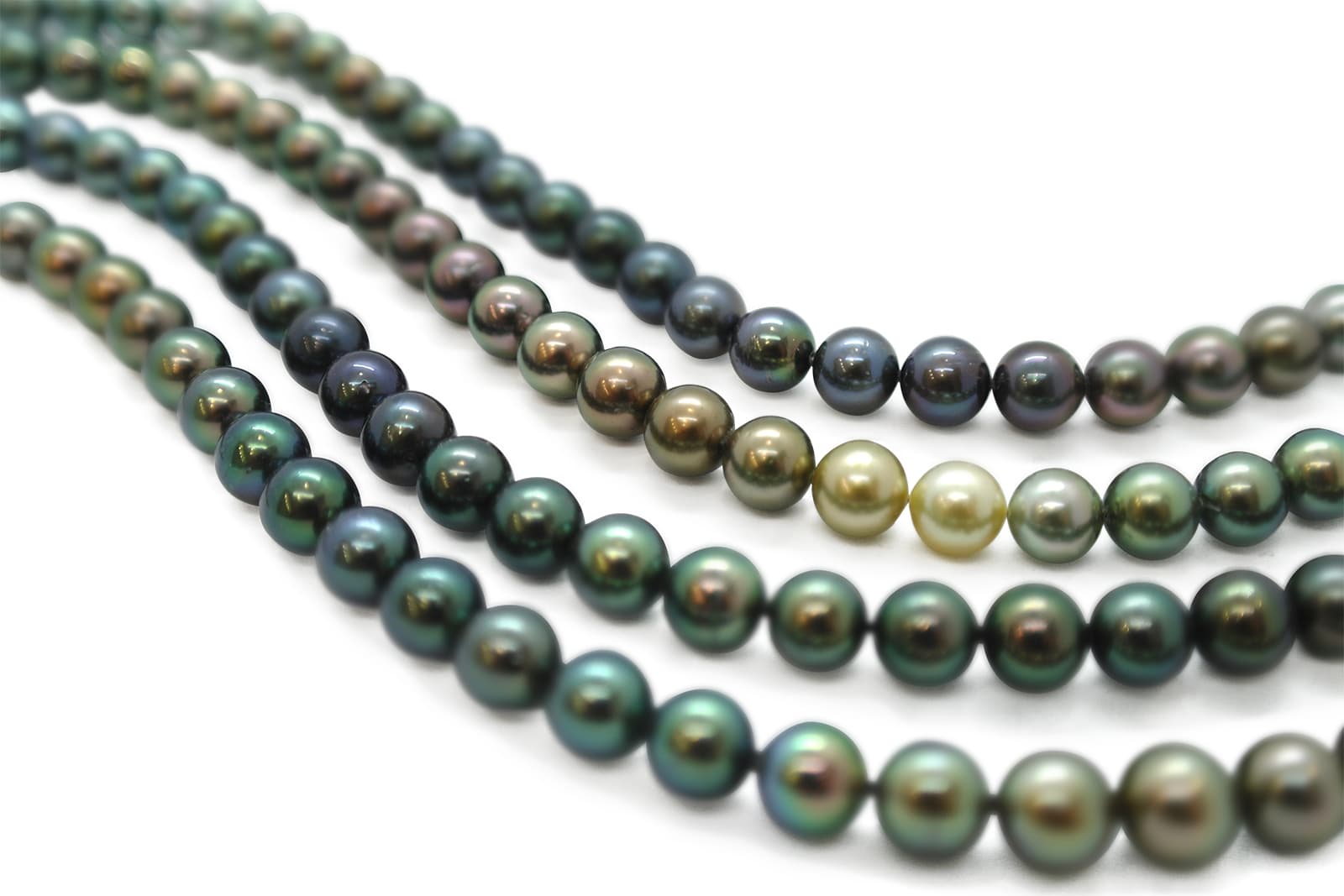 Hailing from Singapore, State Property has devised a unique aesthetic thanks to the combined skills of its founders - Lin Ruiyin, a jeweller, and Afzal Imram, industrial designer. There's a futuristic, science-inspired story at the heart of the brand's collections, which creates an interesting juxtaposition with pearls, which are so often considered 'traditional' and 'classical'. The new Arcane collection, for example, is inspired by the architecture of the Byzantine Era, while the Unfold collection is inspired by the lifecycle of stars and how they slowly lose their layers as they die. There are so many creative uses of pearls here, from the Akoyas in the Nemara earrings and Nemara 'Grand Drop' earrings to the deep black of Tahitian pearls in the Nemara Grand Noir selection of jewels. For sartorial reference, the Allegory necklace is State Property's contemporary take on the quintessential pearl necklace… a beautiful layering piece for everyday wear.
Australian designer Margot McKinney is known for her exotically extravagant and richly-coloured jewels that pay homage to her nation's bounty of pearls and boulder opals, while also 'borrowing' coloured gemstones from a host of other countries too. Margot can trace her family history of luxury retail and jewellery design back to 1884, and these generations of experience are evident in her output, including boldly proportioned rings, large gem-set necklaces and colourful tassels that are the epitome of 'cocktail party' in my mind. Did you know that Australia is the only place where the silver-lipped Maxima Pinctada oyster grows? In fact, the Australian pearling industry is small, limited and tightly controlled, which means the array of Australian South Sea pearls on the market is very limited. Thanks to her relationships with the only independently owned farm in the northern tip of Australia, Margot has access to some sensational pearls and that inspires her jewellery.
Where there are pearls, there are crucial techniques required to string them and fasten them securely. Moksh has developed its own proprietary 'Micro Pearl Stringing and Weaving' method that allows it to create a seamless finish when using very small Keshi pearls. For this reason, it's pieces are very recognisable, with their own pearl language that's detailed, delicate and precise. Some of my favourite pieces from the brand use this weaving technique to create beautiful fabric-like lengths of pearls that are supple and flexible. As pearls warm against your skin, I can only imagine how it must feel to wear this many pearls so close to the body! Moksh has 50 years of history in the gem and jewellery trade, but it wasn't until 2005 that the brand as it stands today was established by Milan Chokshi with the goal of creating contemporary and unconventional jewels for his Mumbai-based clients and those further afield.
As a specialist in Tahitian cultured pearls, Paris-based Les Merveilles du Pacifique has dedicated its energies to spotlighting the beauty of these silvery-grey, deep greenish-blue and greyish-black treasures. This tonal palette is the ideal springboard for fine jewellery, including 18k yellow gold and white gold creations that are minimally designed to allow the beauty of the actual pearls to shine through. The brand's name translates to "Wonders of the Pacific," which includes not only Tahitian pearls but also broader Polynesian culture that so inspired founder Medhi Abdellaoui on his global adventures. One thing I especially love about Les Merveilles du Pacifique is its promise of personalisation – customers can choose the exact shade of their own pearl, whether to suit their skin-tone or their preferred precious metal shade and potentially opt for hand-carved Tahitian pearls too. We are not able to dive for them ourselves, so this is definitely the next best thing!
For a truly unique take on pearls, we need to delve into the mind of Mike Saatji, creative director of Mike Joseph Jewellery, and focus our attention on his Flamingo collection. Pieces are like living, breathing tendrils of diamonds that elegantly wrap around the ear, neck and wrist, coupled with detachable silvery-grey pearls that contrast with 18k rose gold. Next, there's the Perla collection with pearls that graduate in size to create a sophisticated 'swag' around the ear or a stark spiral that encompasses the finger or wrist. With a duo of Couture Design Awards under his belt, Mike is one of those jewellers whose pieces are quickly recognizable and resolutely his – there's just something about the shape of his ear cuffs and the curves of his necklaces that I can pick out in a crowd. Perhaps that's the jewellery version of a sixth sense!
In my mind, whenever I wear pearls, I believe they enhance my femininity and poise – I feel a little bit taller and more elegant whenever they're draped around my neck or dangling from my ears. Even when they're used in contemporary settings, it's impossible to forget about the history of pearls, dating as far back as Cleopatra and probably before her reign too. Pearls just have an allure that's equal parts historic, mythological, and precious.