With these symbols, Eugenia Shekhtman, the founder of the brand, expresses her world view, the history of the jewellery company, and the symbolism that pervades her whole life, as well as jewellery, her field of expertise. But first things first…
The jewellery designer was born in Ukraine, grew up in New York, and formed a career that has been synonymous with Italy, one of the world's prime fashion centres, where she learned to understand the quirks of the industry over the course of 20 years working as a fashion buyer.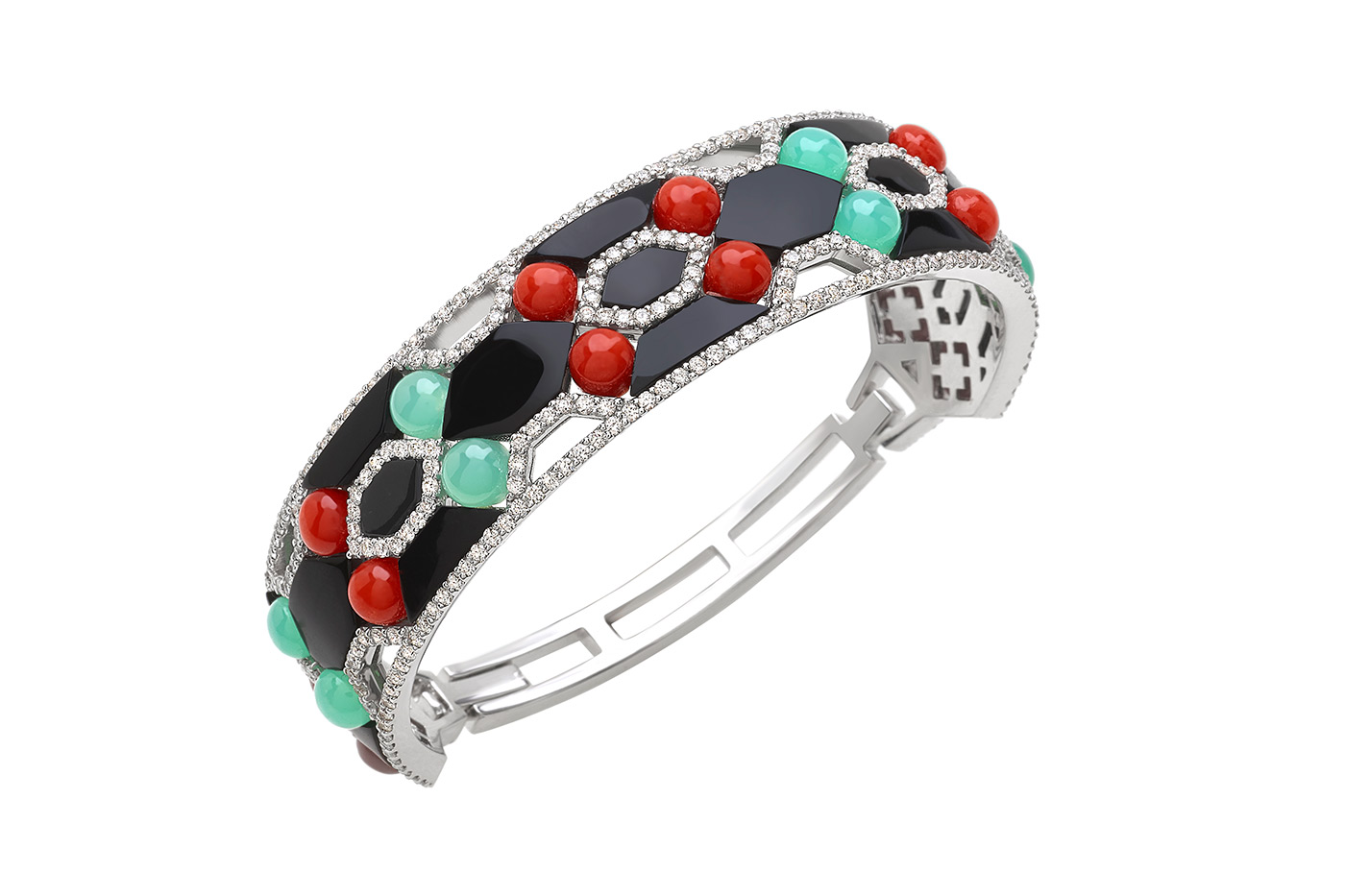 "As far as I am concerned, jewellery is a fundamental part of a woman's wardrobe," explains Eugenia. "It is the final flourish that tops off not only a woman's special outfit for going out, but also her everyday look. That is why my jewels are intended for those who value their own individuality, and self-expression through jewellery."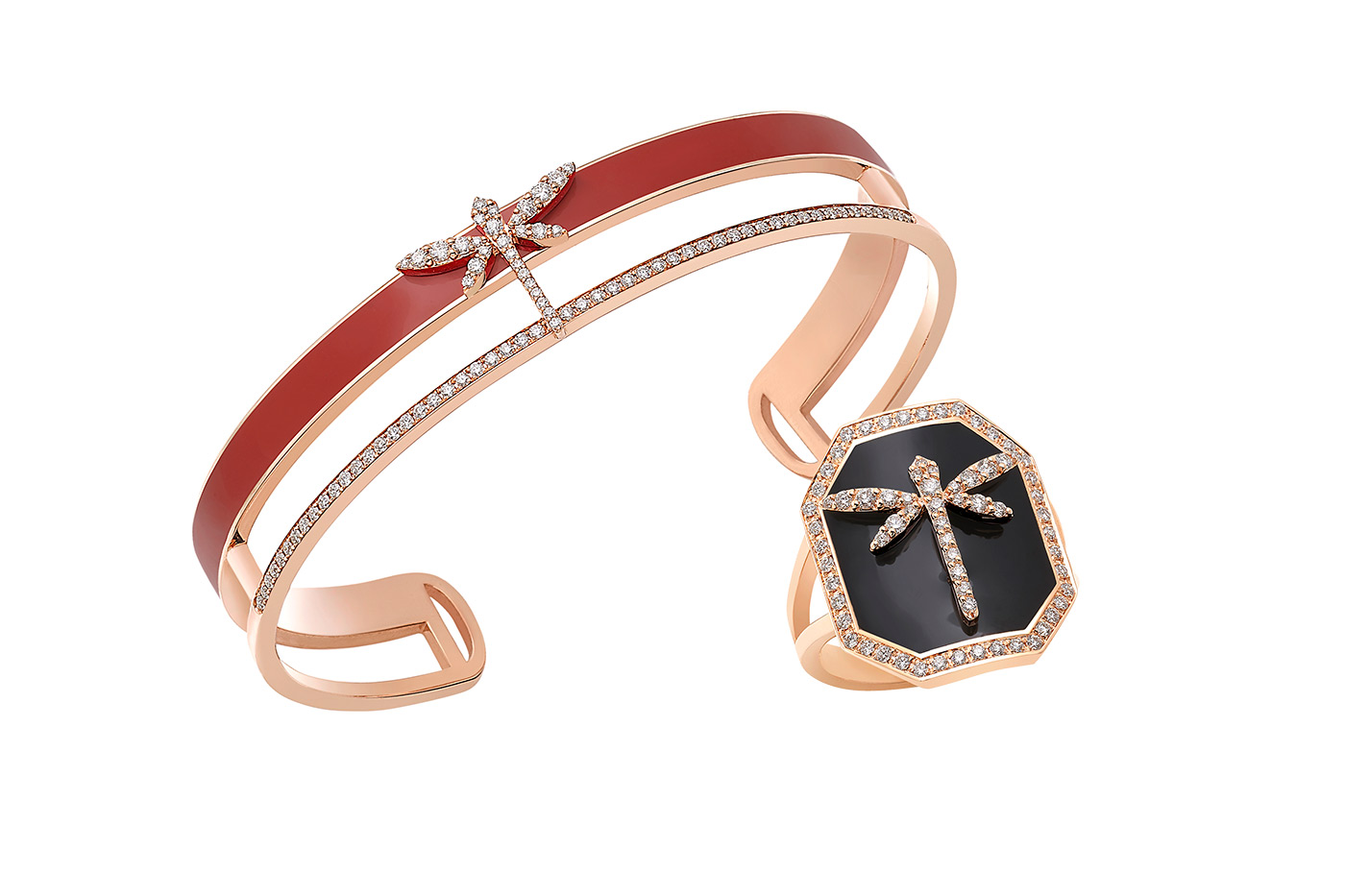 This philosophy can also be seen in the precious materials that Eugenia selects for her collections: Dragonfly, Evolution, Temptation, Lempicka, 1926, Kandinsky and Wonderland. The designer deliberately does not use precious stones with a high price tag, preferring "affordable luxury" instead: an abundance of diamonds, sapphires, chrysoprase, coral, onyx, chalcedony, tourmaline and opal. Using enamel, these accents help Eugenia to expand the colour palette of her jewellery, as well as play on the contrast between transparent and opaque, brightly sparkling and softly reflecting stones.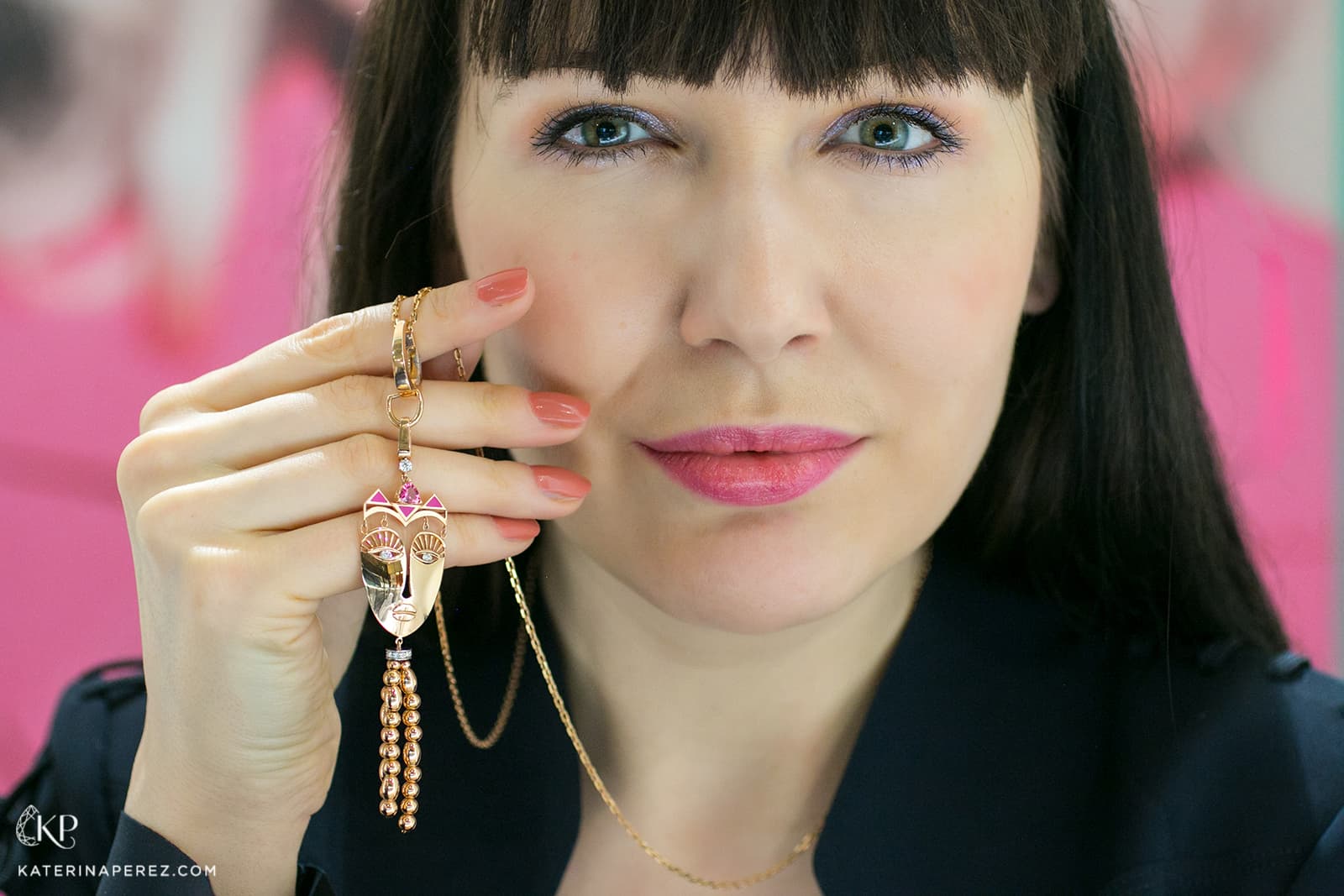 Looking at ANAPSARA's jewellery: rings, earrings, pendants and bracelets are formed using simple lines taken from fine art, painting and architecture. "Sacred geometric patterns, elements of cubism and Art Deco elements are woven into the silhouettes of my jewellery," Eugenia tells me during our meeting. According to my observations, it is thanks to these clean lines and the unpretentiousness of the design that ANAPSARA pieces blend so easily with each other, even if they belong to different collections.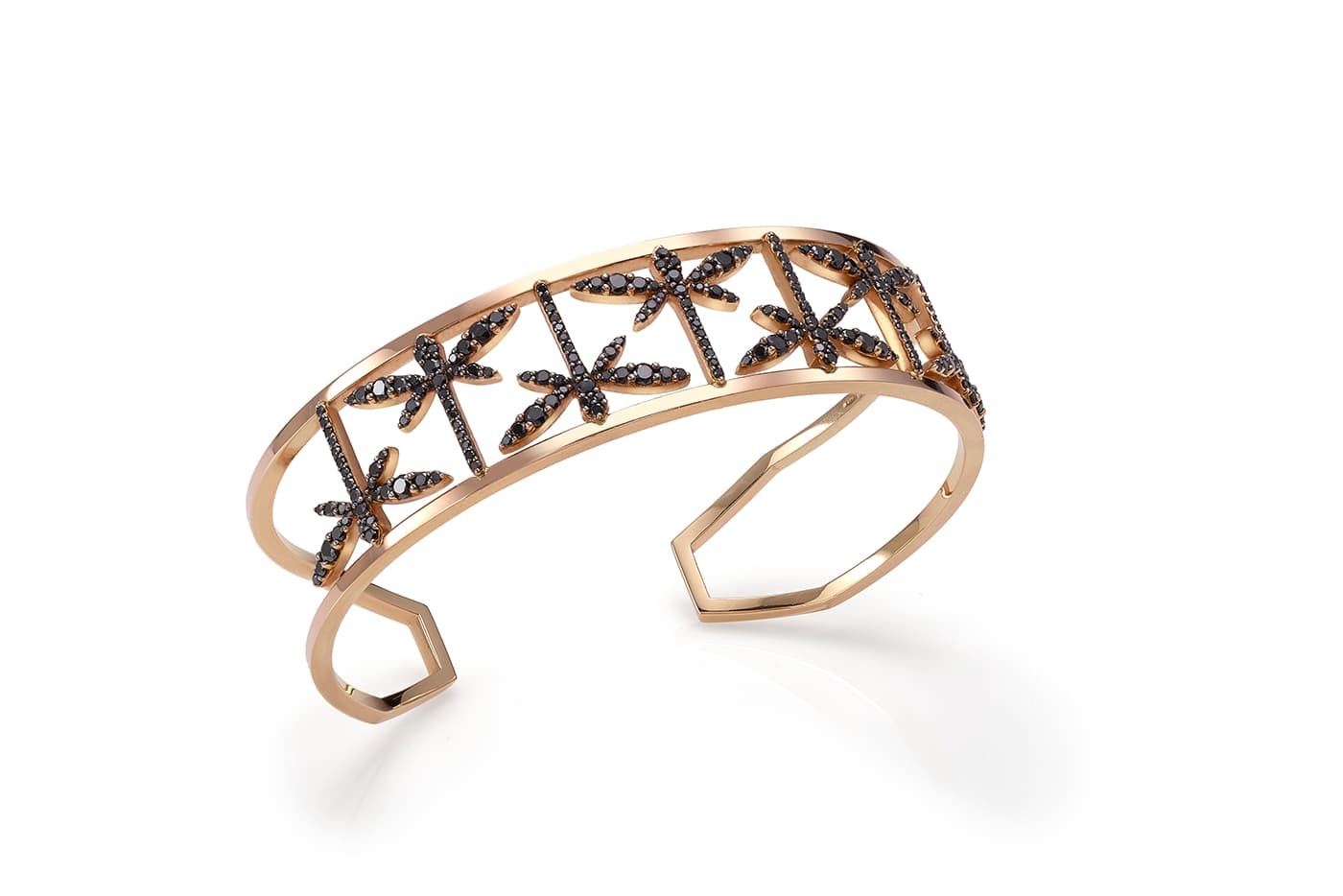 In the brand's flagship collection, Dragonfly, the image of a dragonfly is presented in a variety of ways. Rings, earrings and pendants resemble a dotted line of diamonds, as if outlining the insect's shape, then this fluttering creature is carved from gold and placed on an enamelled base of jewellery which acts as a pedestal. Eugenia even figured out how to turn the body of a dragonfly into a jewel in her Temptation pieces - this is why the jewellery is formed with triangular tips carved from onyx, coral from chrysoprase, symbolising its head.
As a rule, for each collection there is a hero piece, and at ANAPSARA this is a large pendant displaying the angular outline of a dragonfly. The jewelled insect is decorated with diamonds, the head is made of onyx, and droplets of chrysoprase and coral sit on the wings. "Even before the company was founded, for seven or eight years I had this image in my head of a dragonfly, and during a trip to Ibiza in December 2014 I realised that it would be best embodied in my jewellery," the founder of ANAPSARA tells me, as she shares her innermost thoughts.
The main thing for Eugenia was not a trip around the globe, but a search within herself - if you know about meditation first-hand and you accept the idea of the existence of a universal mind, leaving a place in your life for spiritual research, then you will certainly understand the colossal nature of this voyage.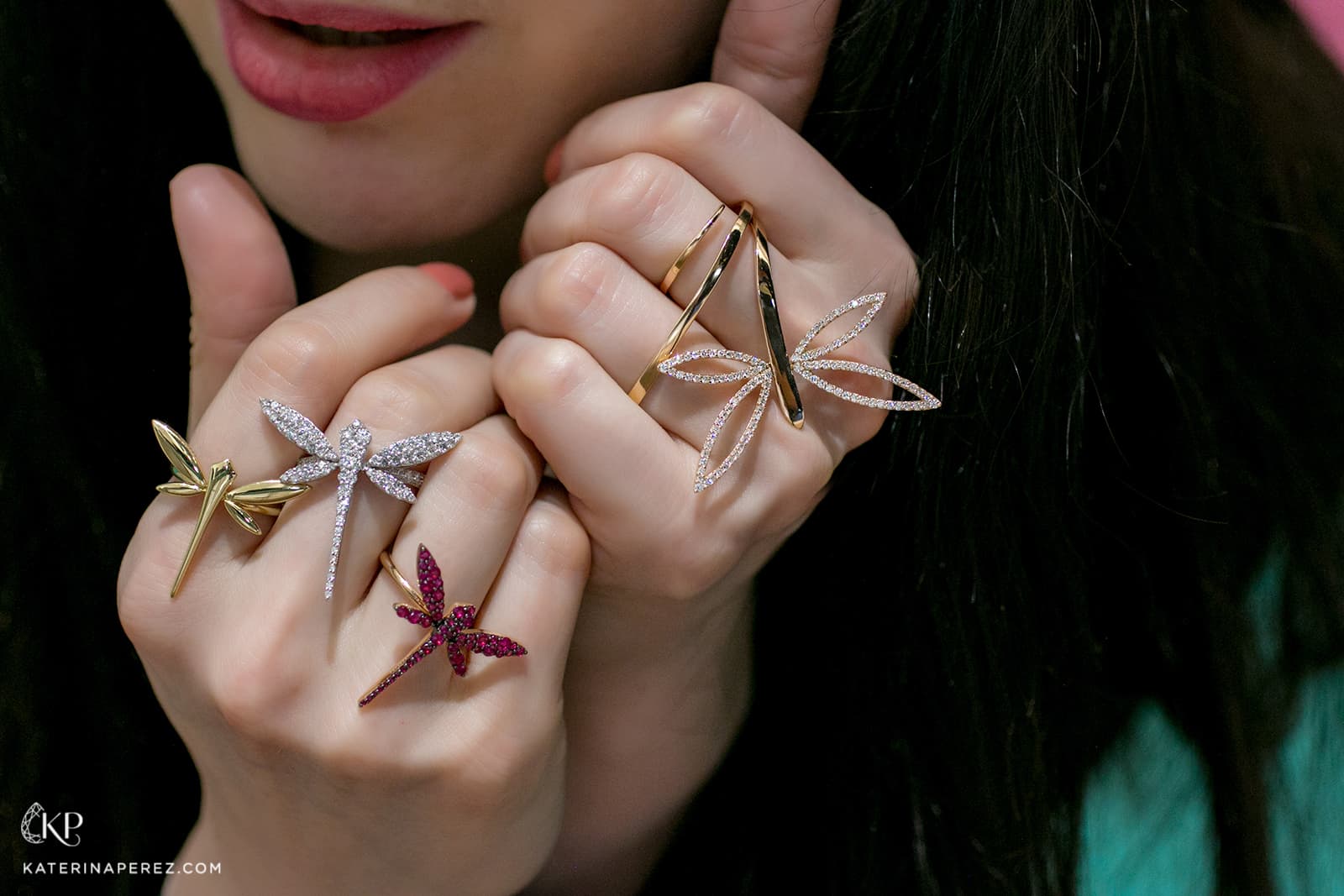 It was during these self-reflections that Eugenia concluded that she wanted to leave the world of fashion for a while and plunge into jewellery design headfirst. This decision led to the launch of the jewellery brand ANAPSARA, the universe of which is based on continuous metamorphosis. Constantly evolving and transforming, it allows for the birth of new creations through stylistic and spiritual studies projected into the future. If you are inclined to atheistic views, you can simply enjoy the artistic value of the work and the virtuoso level of its execution.