A unique diamond
One new piece that really did cause a stir in 2014 was a Harry Winston ring that includes the largest flawless blue diamond in the world. At 13.22 carats, the stone was acquired by the jewellery maison at the Christie's Magnificent Jewels auction in Geneva for roughly 23.8 million dollars and named the "Winston Blue". In December last year the ring could be seen in Harrods but only if you booked an appointment. Harry Winston's clients spent a week admiring it until the ring was sent "back home" to America.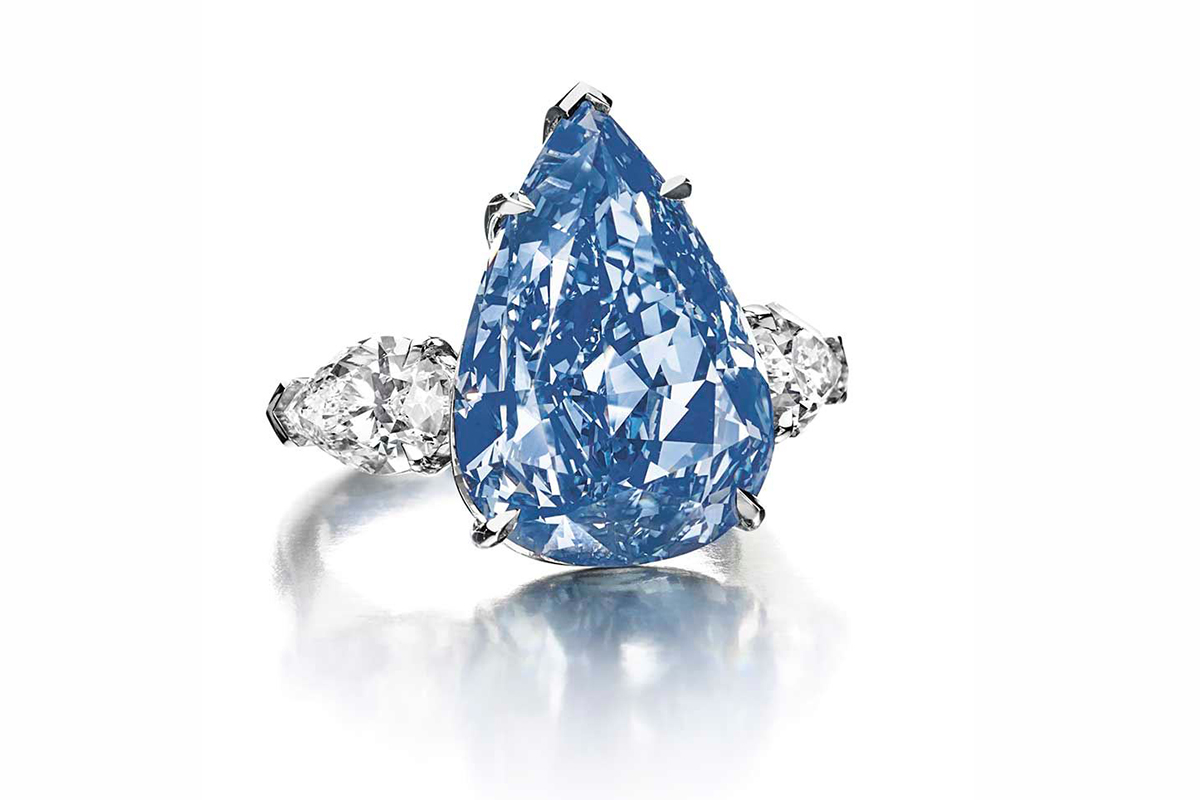 Floating stones
A little earlier, in September, at the most important jewellery exhibition of the year – the Antiquarian Biennale – another example of an exquisite cocktail ring with huge stones was displayed: Toi&Moi by Alexandre Reza with its bright pink diamond and a juicy Zambian emerald. I particularly remember the skilfully designed setting: the stones were put together in such a clever way that the "bands" of pink gold were practically invisible. It is as if the stones are floating on air.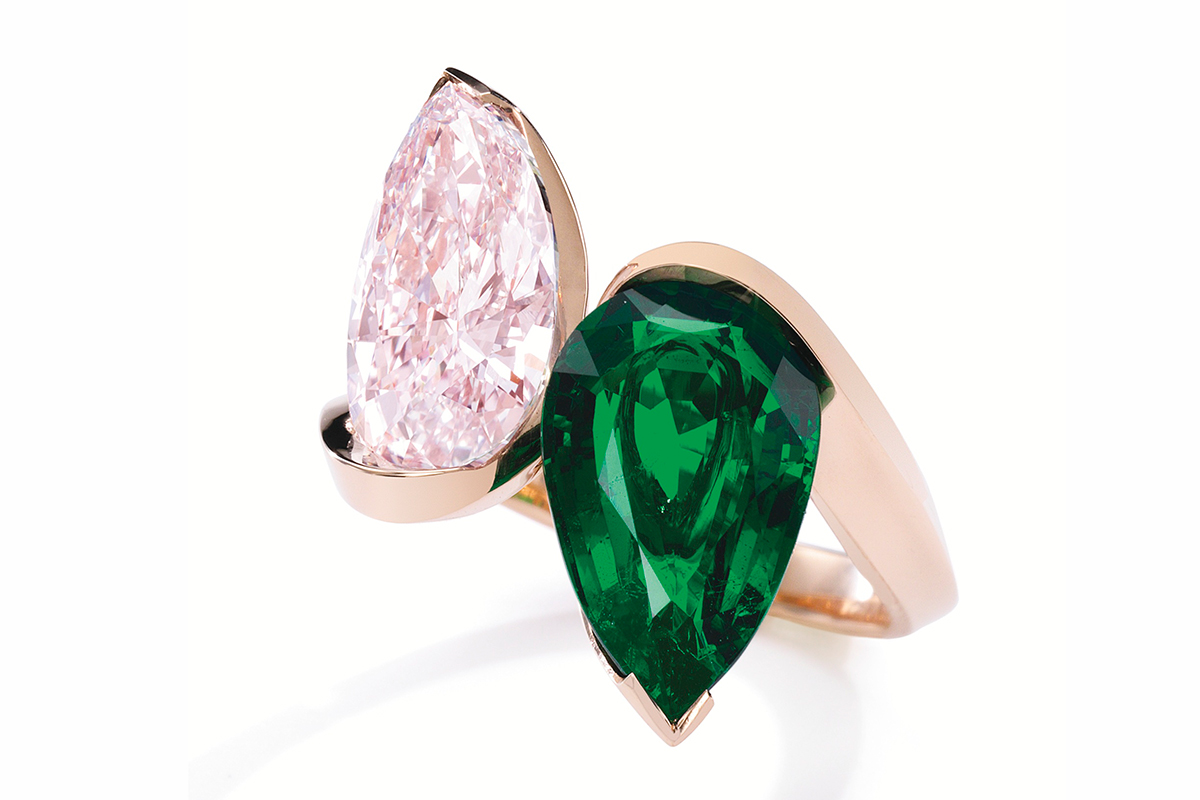 In memory of the past
Yet another piece at the Antiquarian Biennale I was impressed by was a Wallace Chan ring shaped like the lid of a porcelain teapot with diamond encrusted patterns. Long time ago the jeweller saw a teapot he really liked but it cost too much, three times his salary! This didn't stop him though: he saved up enough money and bought it. After making a jewelled masterpiece out of the lid when the teapot cracked, its value rose considerably; it became more than just a precious memory.
All-embracing emotions
I made a rather unexpected discovery during one of my business trips to Russia last year. In Moscow, I was introduced to the brand Ichien and one of their main pieces is their Bullfinch ring. It is designed to look like two birds joined in a dance but whilst the mood of the piece is clearly romantic, it definitely smacks of something heart-rending. That's what really struck me; it conjured up emotions I'd find difficult to describe in words. I think only those who've held a bullfinch in their hands would know. They've probably experienced the same inexplicable feelings.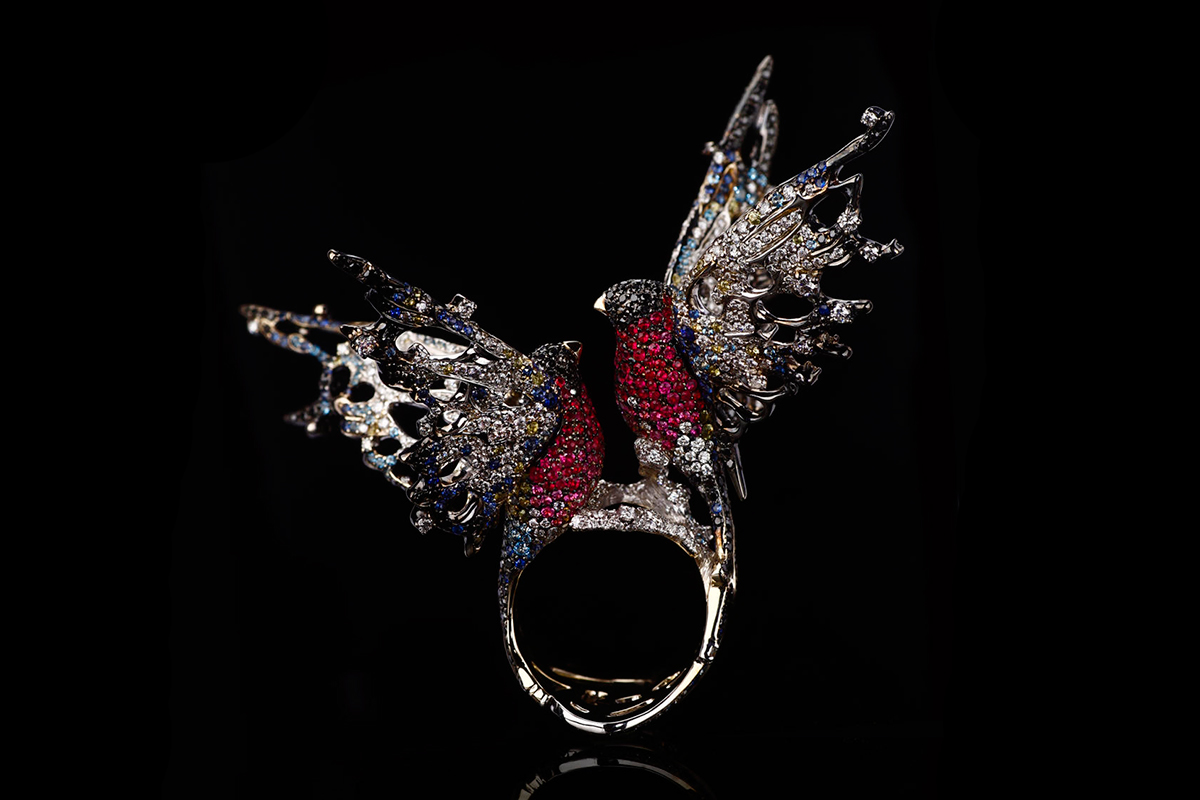 Exceptional craftsmanship
If you're talking about exceptional craftsmanship, then I would direct you to Theo Fennell's work and more precisely to the recently released Empty Quarter ring. The top part of the ring, its dome, is made from rock crystal. Under it, three camels are frozen in motion. They are moving across the desert, heading to a place only they know. Their microscopic gold figures could only have been constructed through the efforts of one virtuoso craftsman, namely the British sculptor who specialises in miniature art Willard Wigan. In order to appreciate Wigan's work properly, Theo Fennell has specially designed a magnifying glass structure for the ring.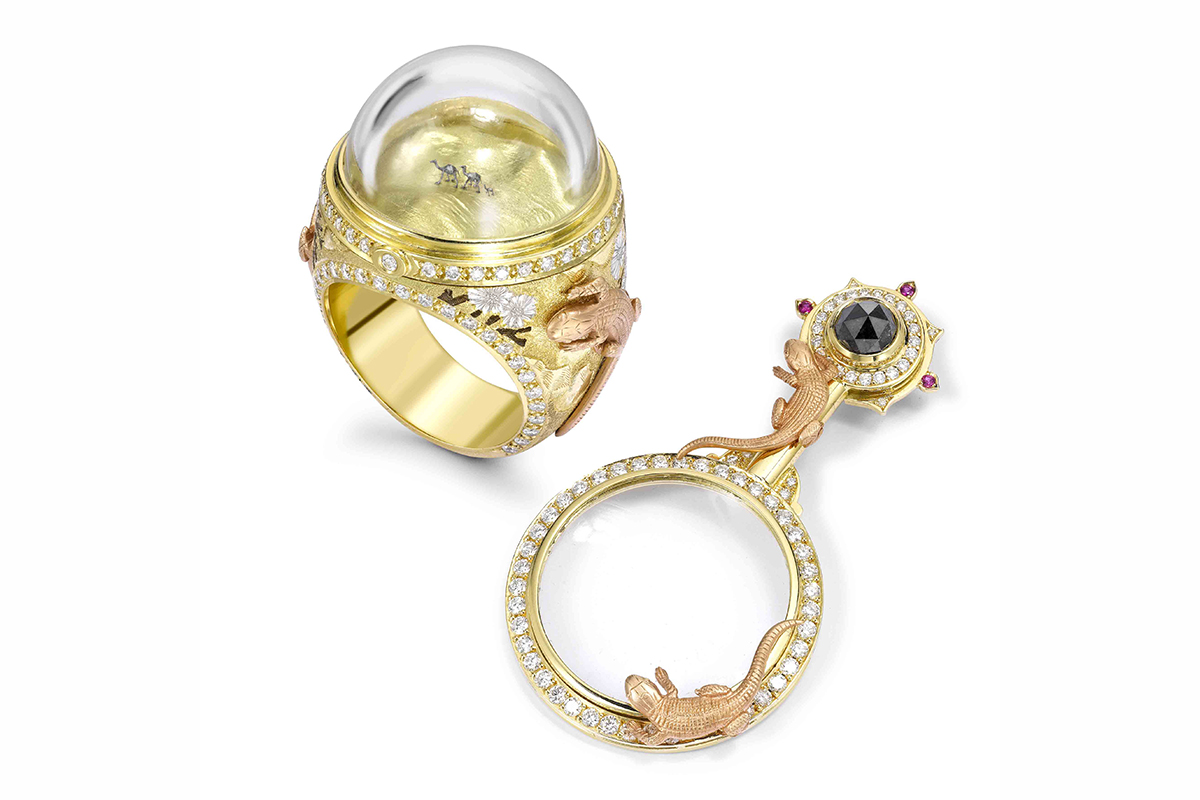 Jewellery painting
When I wrote about the Primavera necklace by Italian jeweller Giampiero Bodino, I was hoping to convey in words how like a painting the piece looked. This ring is just as artistic and alive as a blossoming flower with a yellow diamond nestling at its centre. It seems that if you look at a blossoming bud for long enough, you can see the petals quivering in the wind.