Now the maison is a fourth generation family business run by Christian Hemmerle and his wife Yasmin. Representing J&W Magazine, I met Christian Hemmerle at the Masterpiece exhibition in London.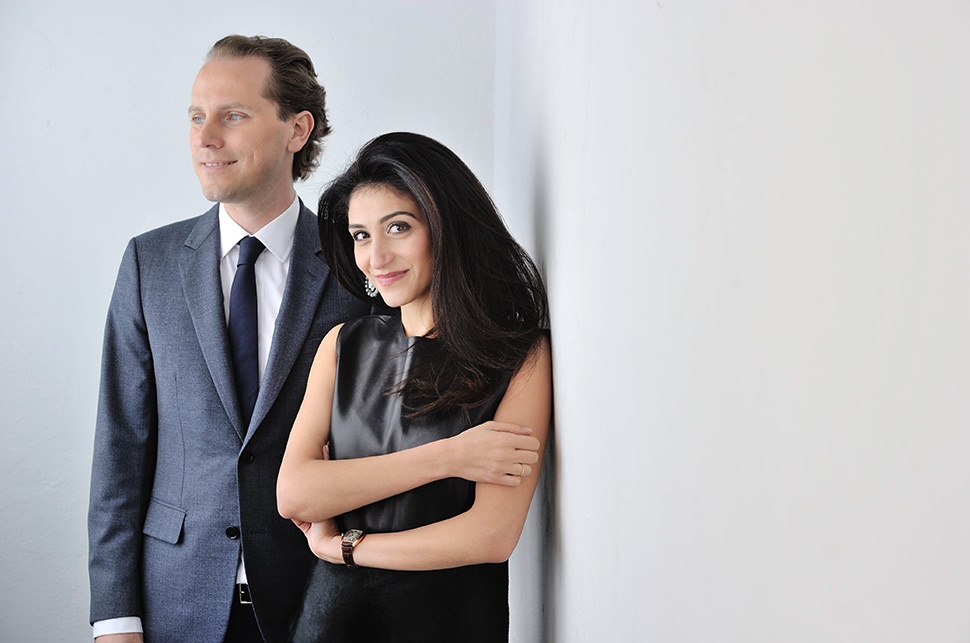 K.P.: You use such diverse materials in your jewellery but some of them are not regarded as "precious". What in your opinion makes a piece of jewellery valuable?
C.H.: Our pieces are defined by craftsmanship and quality. A single piece can take up to 500 hours of work and we can spend years waiting to find the exact right colour stones to complete a piece. It's this care and attention to detail that makes a piece of jewellery valuable. We aim to create work that is innovative and imaginative, pieces that can be appreciated as art-forms. Originality is what makes something unique. The juxtaposition of materials we use also gives our jewellery a different edge.
K.P.: What's the secret behind the quality of Hemmerle jewellery?
C.H.: We are a fourth generation family run business so various techniques have been handed down by our ancestors. We've pioneered various mechanisms and our pieces are carefully weighted to be light with the perfect balance of movement. They move with the wearer and reflect light in different ways. Our open-ended harmony bangle with its seamless closure is a good example of our engineering. We have also continued to use traditional techniques such an old Austrian technique of knitting hand-drilled cut stones in the round over a silk mesh. It is very important how the piece feels while worn, so our techniques have had to change to perfect this.
K.P.: One of the challenges for jewellers is to "tame" the materials they work with. What challenges do you face as a designer?
C.H.: We are always experimenting with new materials and aren't afraid to try new things; in a recent pair of earrings we used concrete which was actually more difficult that we were expecting as it took a long time to get the right shade of grey and texture to the cement. We wanted it to have small air bubbles on the surface which took a long time to get right. As each piece is different, the process of making it is always new but that's what keeps our work fresh and exciting.
K.P.: Some Hemmerle pieces have a touch of humour, e.g. the pieces shaped like vegetables. How much humour do you think is appropriate when it comes to jewellery?
C.H.: There is definitely something wonderfully quirky about our vegetable collection and I think this is what made the accompanying book Delicious Jewels so popular around the world. We also launched a series inspired by fruits, trees, leaves and seeds this year called Nature's Jewels. Our cork oak brooch has leaves that look like they've been nibbled at by an insect. A touch of playfulness can make a piece more interesting and uplifting.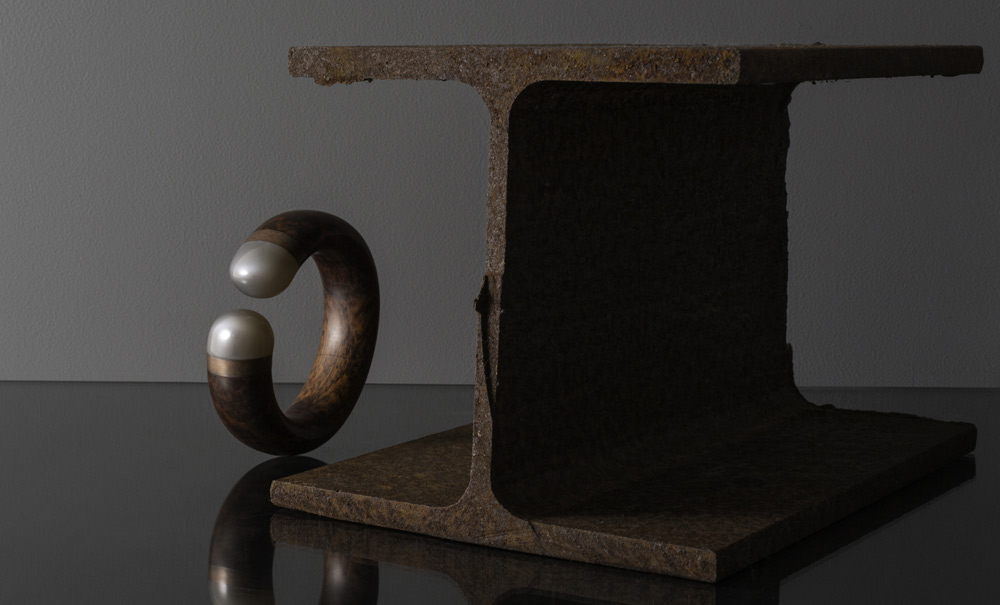 K.P.: Hemmerle jewellery often bursts with rich colours, but very often instead of contrast you use different tonalities of the same hue. What determines your choice of colour?
C.H.: Our colour choices completely depend on the properties of the stone. Using tones of the same hue can intensify the look of a piece and give it a natural air. At other times, we will deliberately mismatch earrings with totally different colours that actually complement one another.
K.P.: What is the reason behind your desire to use unconventional metals when it comes to high jewellery design?
C.H.: The idea is to offer a wider choice of colour. We have these boxes for all the metals we work with including copper, iron and gold as well as brass. They are continually developing as we are always trying to match stones with the perfect colour of metal. Each stone has subtle colour differences and this has to be reflected in our choice of metals.
K.P.: What made you start mounting diamonds on brass?
C.H.: Our creative concept was sparked by a commission from a client, an art collector who "detests flashy gems". She wore examples of early 19th century Berlin iron jewellery: neo-classical, architectural cast iron ornaments worn by patriotic Germans instead of anything gold which would have been donated to the war effort during the War of Liberation, 1813-15. With this in mind, my father Stefan decided to set an important diamond in a ring of textured iron. And then a few years ago I was holding a brown diamond and went to open a brass vault handle in our workshop. The colour caught my eye and I decided we had to make a ring where the diamond was set in brass.
K.P.: Well-known for your unorthodox approach to jewellery making, three years ago you started implementing reversed paving, setting diamonds and precious stones upside down for a spiky surface effect. What were you trying to achieve with it?
C.H.: We wanted to create a new surface with an intense texture. By setting the stones of earrings upside down, for example, you lend a different play of light and sparkle to the wearer's face. It also creates structure and gives the piece a very different, modern feeling. In our Nature's Jewels collection we also used it to create a very realistic effect, for example the spikes on a chestnut shell.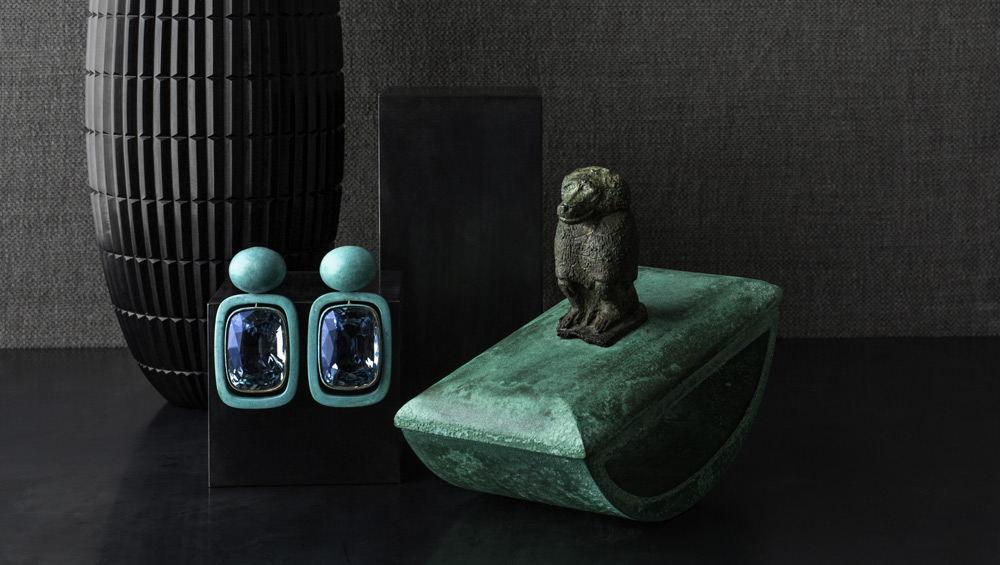 K.P.: One of Hemmerle's specialities is using rare types of wood in jewellery. What were the challenges of working with this rather exotic material?
C.H.: We have to work with woods that won't crack that have been carefully dried out. We often use wood to make our harmony bangles. You start by carving a block of wood that looks interesting but then you might realise it has completely different markings on the inside.
K.P.: What do you like about working with wood?
C.H.: One of things we like about working with wood is that the material often has a great smell, particularly olive wood. We are always searching for new woods in random places. We recently saw a piece of furniture made from French walnut in a market in Paris and we are now experimenting with how we could use that type of wood.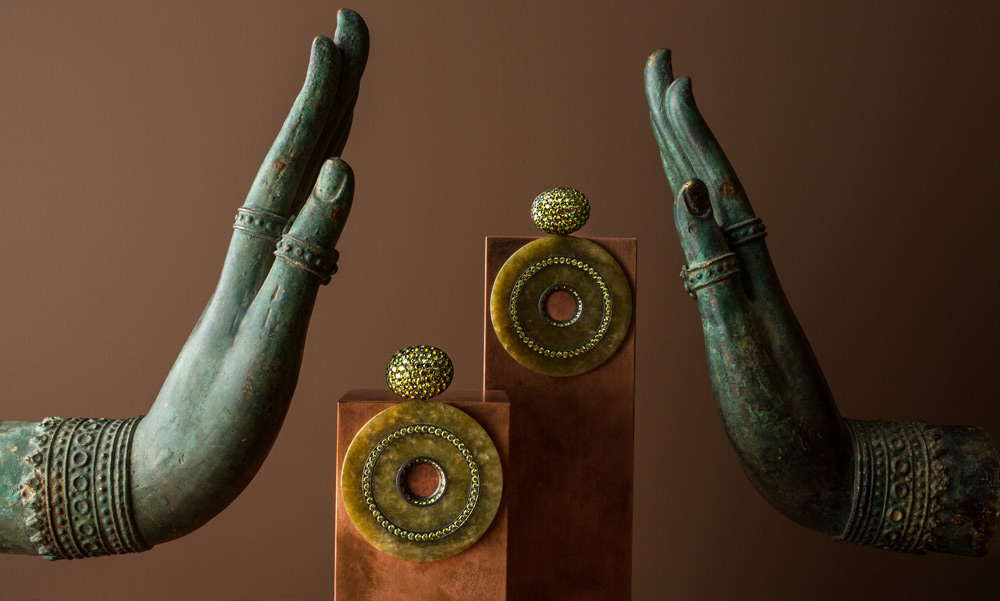 K.P.: Hemmerle jewellery can be viewed at Masterpiece, TEFAF and some galleries. Why are you so selective?
C.H.: We also sell from our Munich boutique on Maximilianstrasse and by private appointment all over the world. Our pieces have been shown in museums in Abu Dhabi, Atlanta, Chicago, Doha, Houston, London, Munich, Paris, Pforzheim, Sydney, Toronto and Tokyo. Our aim is to fulfil an aesthetic and the family-run nature of our business and the time it takes create our pieces means we will always be specialised contemporary artists. There are only a few exceptional craftsmen in the world who can work at the level we require so we usually produce less than 300 pieces a year. We hope we'll continue to preserve these skills for generations to come. We are primarily concerned with the process of making jewellery itself, that's why we are happy to be so selective.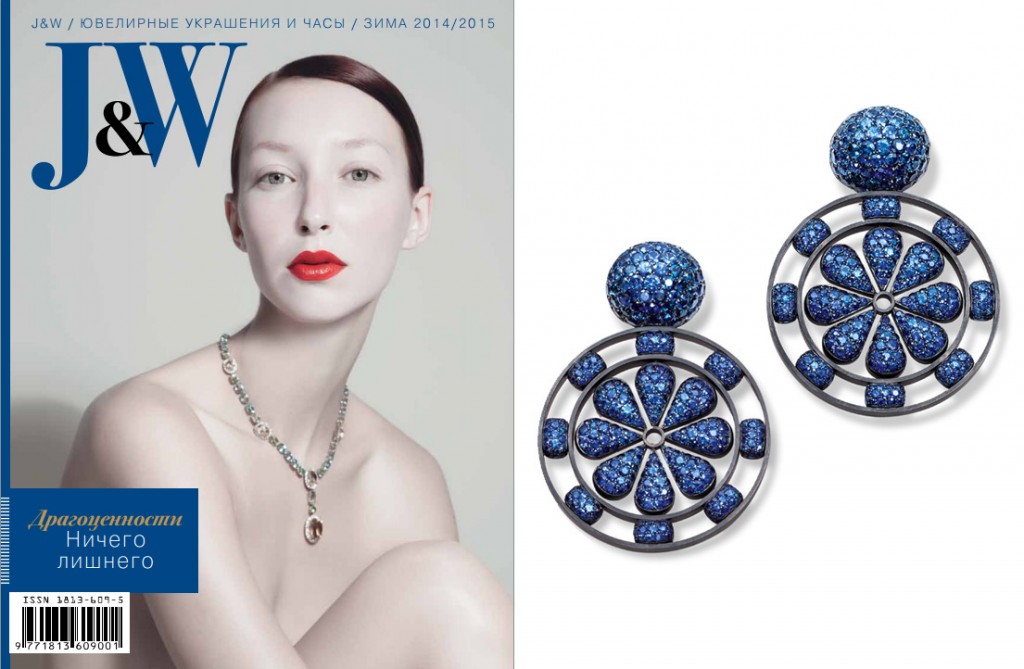 All images are courtesy of Hemmerle