We are used to jewellery being serious or fun, but what about seriously fun? To me, Robinson Pelham has always found the perfect balance between precious materials, vibrant colours, and wearable creations that can jazz up jeans or accompany an evening gown. I attribute this skill to its three partners, Vanessa Chilton, Zoe Benyon and Kate Pelham Burn, who've joined forces to create covetable ready-to-wear jewellery collections, ear stacks, bespoke jewels and juicy cocktail rings that are an ode to fabulousness at any age. This is women designing for women at its most joyful.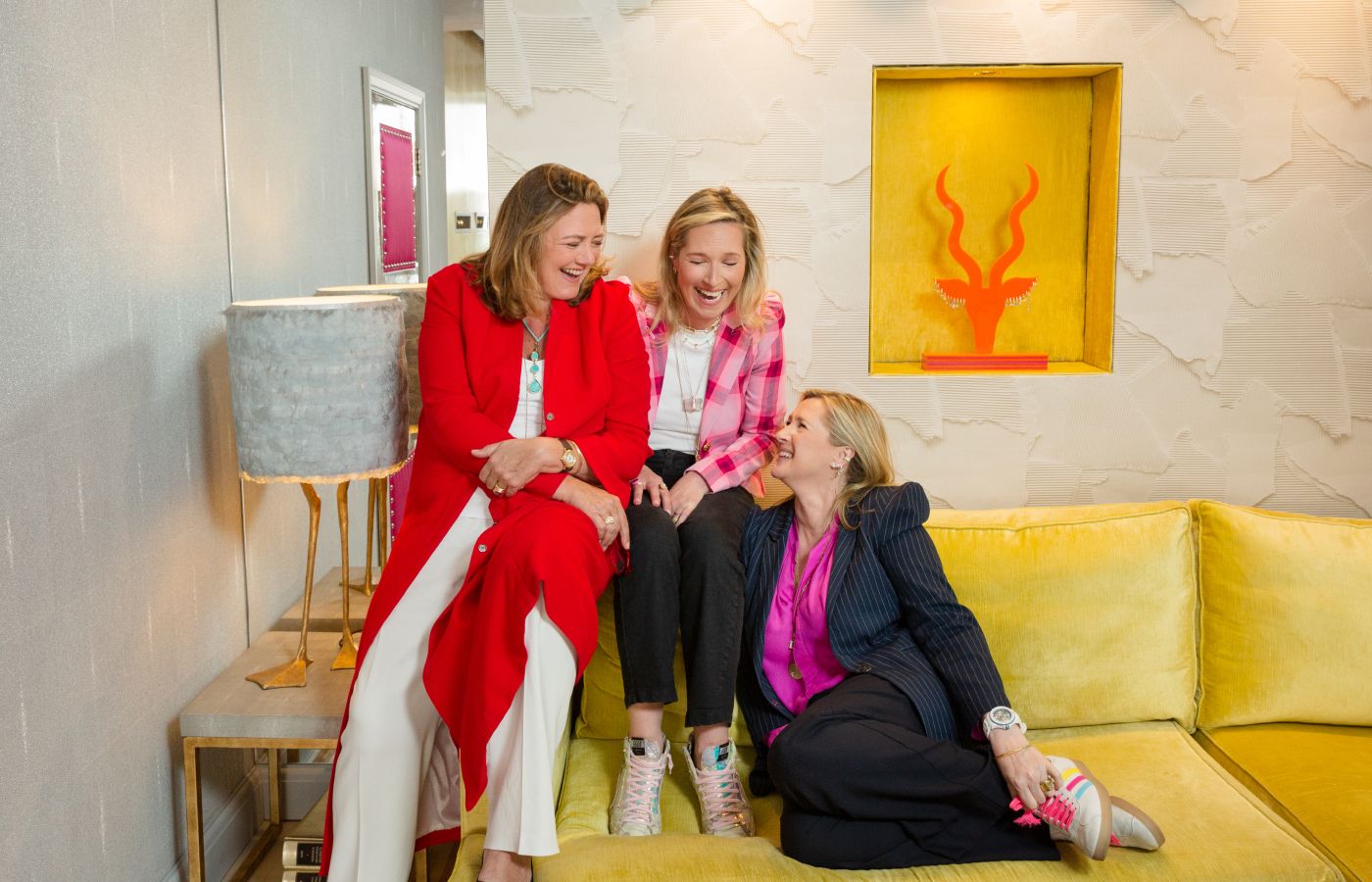 Last September, I wrote about the 25th anniversary of the London-based business and how it has always had a penchant for rainbow colour combinations – fancy sapphires, tsavorites, Muzo emeralds, and fancy-cut diamonds – set in buttery 18k yellow gold. A colourful palette of gems is often set using a pavé technique on Identity chains, Zouk earrings or Orb hoops. Another way Robinson Pelham plays with colour in its jewellery is by surrounding a statement centre stone with either contrasting or complementing enamel, as we see in the Arena rings. A brand new addition to this spectrum of hues comes in the form of the Chroma collection, featuring 14k gold chains dipped in turquoise, pink, or orange ceramic for the perfect pop of colour. These chains have been equally popular with men and women, highlighting the gender-neutral power of new jewels emerging at Robinson Pelham.
This virtuoso play with hues was demonstrated to me when I visited Robinson Pelham's 'universe' on Elystan Street in Chelsea, London. When I arrived, the team were knee-deep in preparations for one of its legendary piercing parties, which took place on June 28. These events welcome VIP clients, friends and influencers who've discovered the brand on Instagram or been inspired by its legion of high-profile fans, including Gwyneth Paltrow, Her Royal Highness the Princess of Wales and her sister, Pippa Middleton.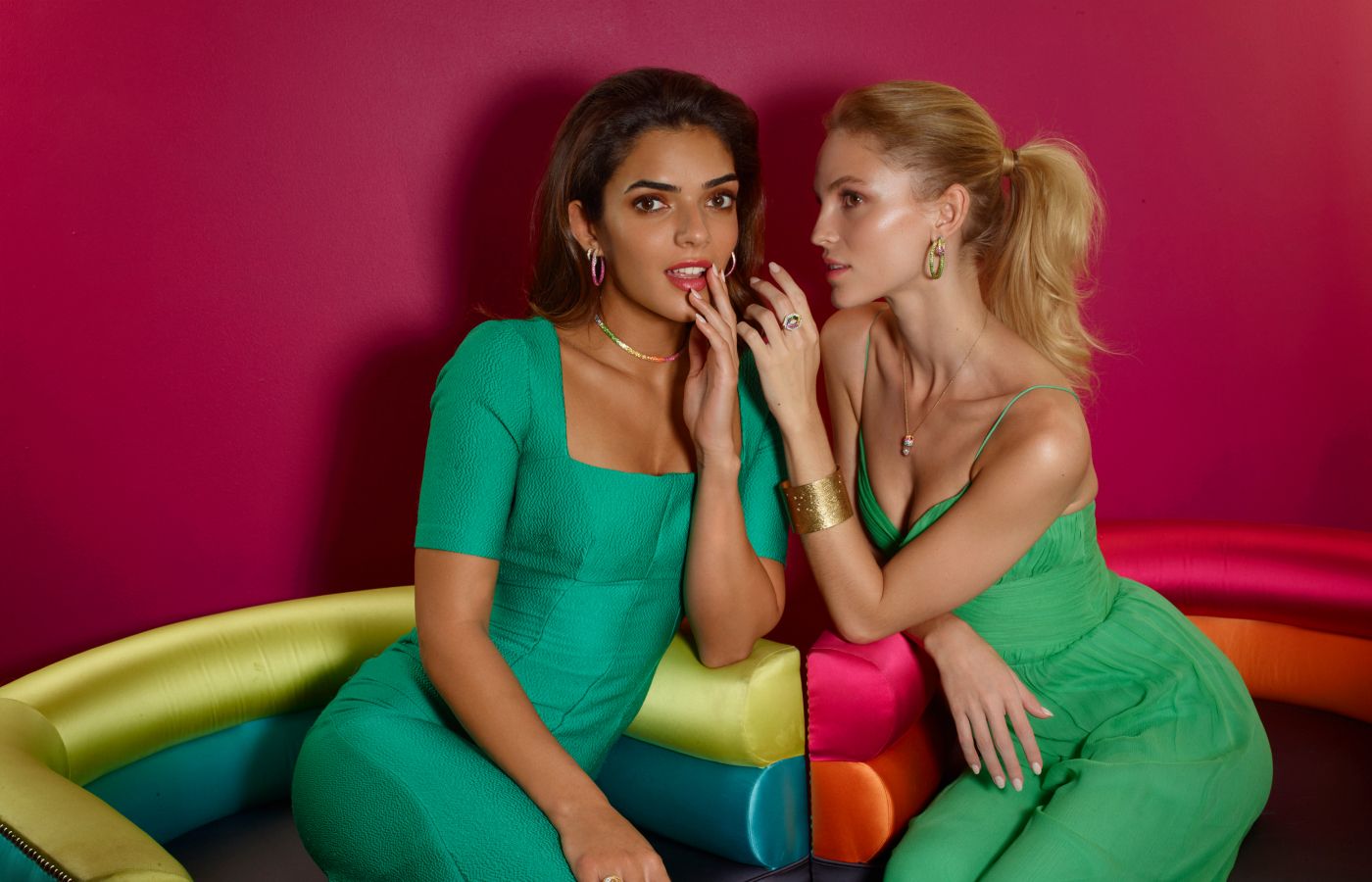 Speaking of ear piercing, this experience starts with the Robinson Pelham EarMenu – an umbrella term for its ever-evolving selection of Orb earrings, EarWishes and its selection of studs that can be mixed and matched. This summer, the brand launched new creations, including a black diamond version of its best-selling Orb hoop, a black diamond EarWish (hoop charm), and a black diamond WishBack. These midnight black options are perfect for contrasting against neon hues, but they're also ideal for men wanting to take their earring game to the next level!
If you're wondering about the WishBacks, these are elevated butterfly earring backs adorned with dangling and dancing gem-set snakes, skulls, moons, feathers, dragonflies, and more motifs to give even the simplest stud a lift. Some are short to peek out from beneath the ear lobe, whereas others are longer to add drama to a scraped-back ponytail.
Zoe Benyon tells me: "So many people come, and they're wearing diamond studs, which they love, but they don't find them very versatile. We can show them an EarWish, attached to a butterfly, and suddenly they've got something different." I love how Robinson Pelham gives its clients the power to customise a classic stud or huggie and express their personalities.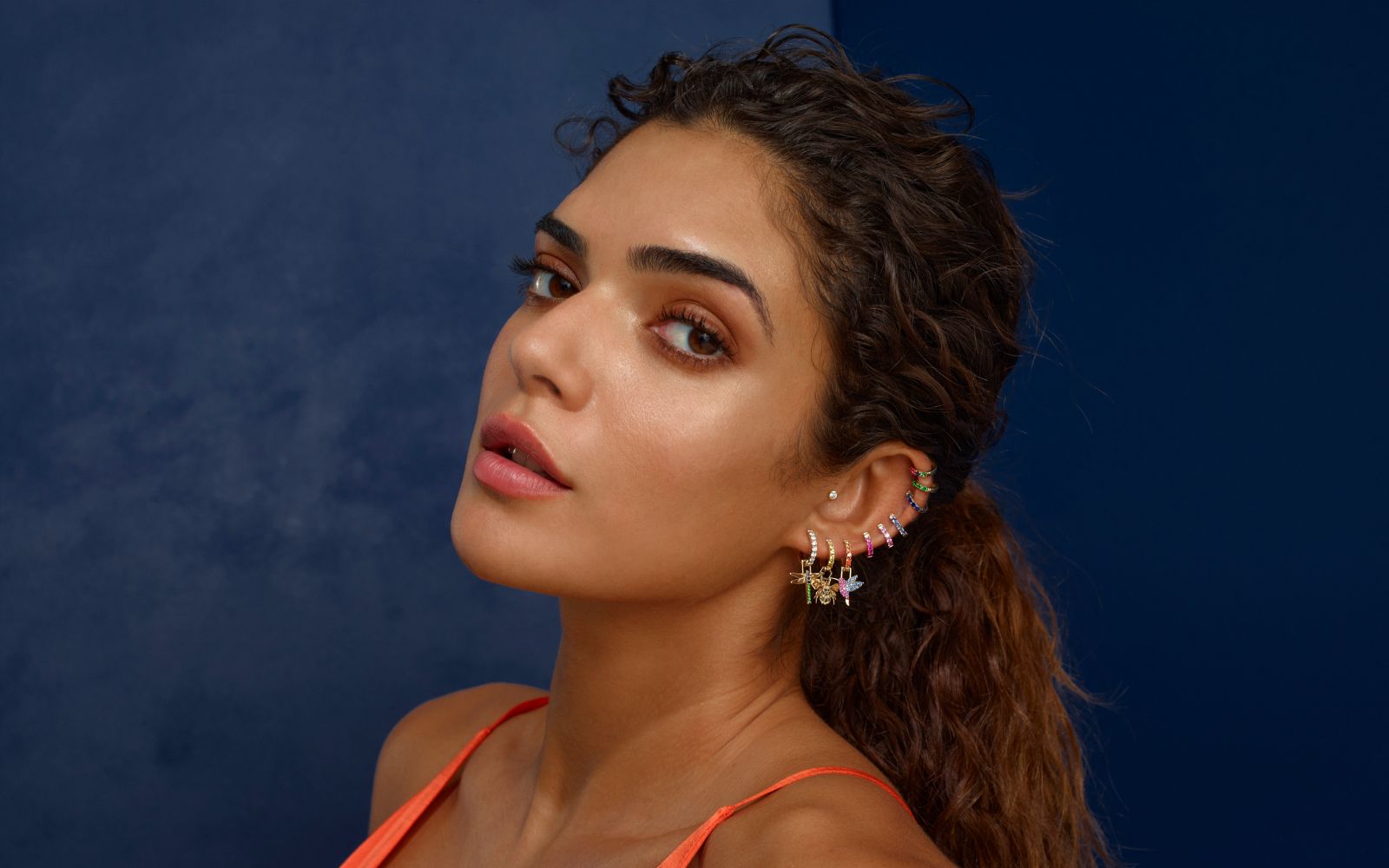 Now you might wonder where the name EarMenu comes from. According to Zoe: "It's like going into a restaurant when you get menu blindness, and you can't choose! An EarMenu is a series of building blocks – you start with hoops, add EarWishes, and then you can back up the Wishes with WishDishes to add pops of colour. Suddenly something little becomes visible." One thing that is most definitely visible in Robinson Pelham's London flagship is its EarBar area, situated to the right of the entrance and featuring a plethora of styling ideas for your 'ear party'.
Going further from one display to the other, I stopped by the gender-neutral Love is All Around collection, comprised of signet rings and pendants with messages encoded in gems. For example, the Eye Die 4 U pinkie ring and a pendant displayed this message written in diamonds – a marquise one, a 4-shaped one, and a 'U' one, all custom-cut, especially for the design. "It's quite a gothic sentiment," Zoe explains about the Eye Die 4 U pieces, "but actually, at the heart of it is love!" And this is evident from the existing rings in the collection, one of which is the Love Struck design that features two custom-cut diamonds. They are surrounded by bubble-gum-coloured pink sapphires that lend the jewel a sweet look. What I really like about these designs is that they are entirely unisex… it just depends on the person, their tastes, and their wardrobe choices.
Another sweet collection is North Star which debuted at the Couture Show 2023. It consists of a delicate North Star diamond pendant, stud earrings and an ear cuff that can be mixed and matched for every day in 14K yellow and white gold. "It started as a Pop Art explosion," Zoe explains, noting that, as the design evolved, it became more akin to a north star. To counteract this (and to cement the Lichtenstein inspirations), the star has been set asymmetrically and horizontally… why do something expected when the unexpected is so much more fun!
Finally, I'd be remiss not to mention Robinson Pelham's best-selling collection – Identity – which features golden chain link necklaces that can be customised with charms and modern 'identity tags' decorated with enamel, diamonds and coloured gemstones. The collection enjoyed a lift when Gwyneth Paltrow made the Identity necklace the star of her 'neck mess', and since then, it has performed strongly internationally. New elements were added in the last few months, including the dynamic pavé ID Hearts that can be hooked onto a chunky chain with a hinge fastening, colour pop enamel bars, and a black diamond Identity bar that appeals to men and women in equal measure.
After a couple of hours at the flagship store, my visit ended with the idea of a chocolate box full of delectable treats, each one different to the next. Rather than sticking with what we know, we should look beyond our preferences and try something new, different, tempting and 'tasty'. If you're ready, I recommend the menu at Robinson Pelham.