Have you ever gone looking for a pair of earrings in a drawer or jewellery box, only to discover a completely different pair you'd forgotten about? I try and quell this desire to amass more pieces in favour of treasuring those I have. In fact, most of my personal jewels are linked to a person or a special event in my life to bring me positive energy and make me smile.
Generally, by choosing wisely and with some semblance of 'capsule dressing' in mind, one can own a handful of fine jewellery pieces that will see you through every occasion, season after season. Here are the five pieces I believe everyone needs in their life…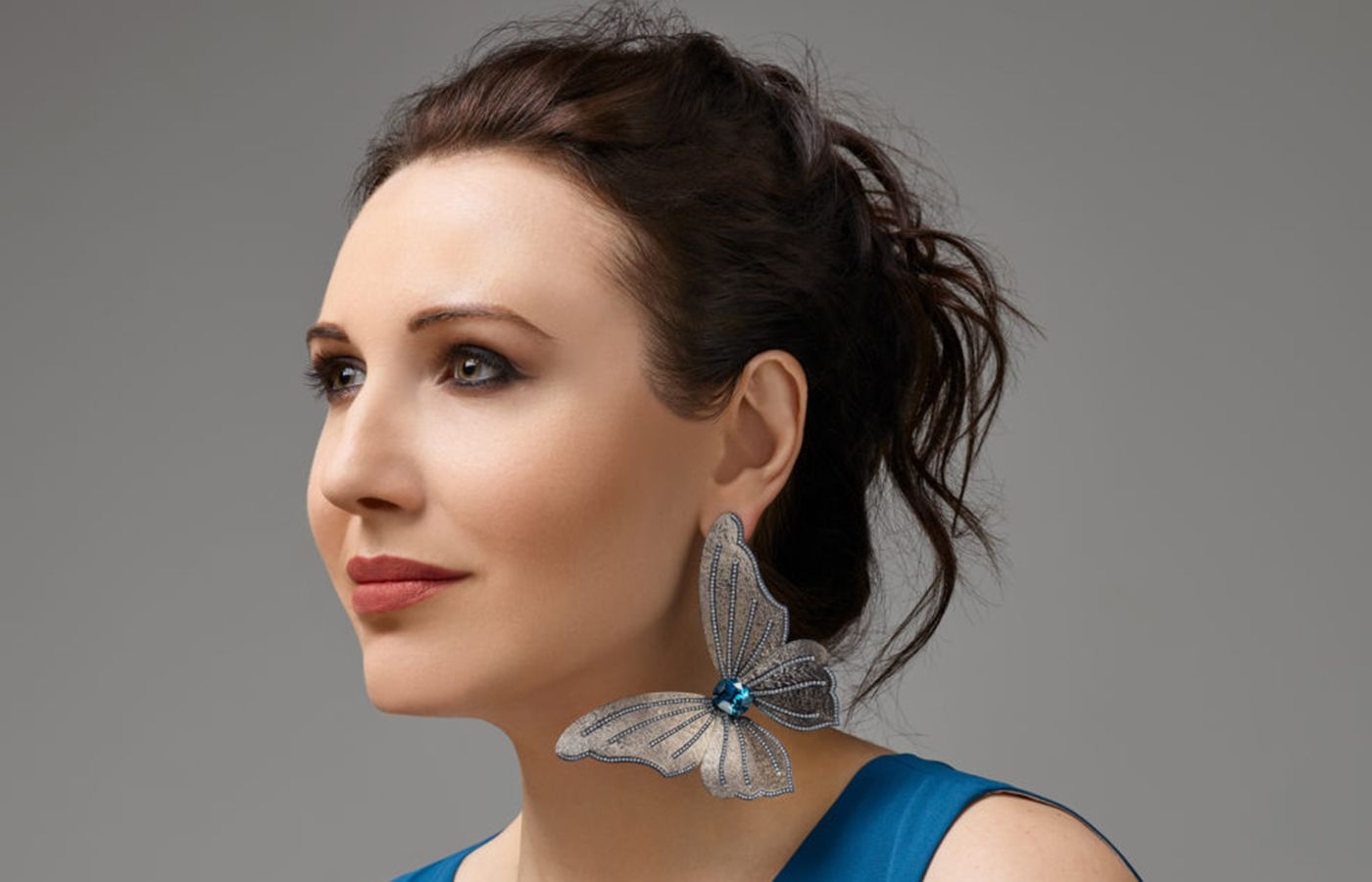 The Statement Maker
The instant showstopper is a must in any collection. This is a jewel that summarises your style, your energy and your personality. My 'statement maker' is a solo butterfly earring. I am sure you've all seen it on Instagram! It never fails to make people say 'wow', even among fellow jewellery lovers and designers. But, most importantly, I never get bored wearing and talking about it. This is the true measure of a statement maker… the 'statement' never gets old!
My suggestions: a cocktail ring, a large solo earring, ear cuff, a cuff bracelet or a pair of identical cuffs worn on each hand, a large brooch or a selection of smaller ones worn together, neck mess trend necklaces.
The Sentimental One
It is important to treasure the sentimental and meaningful jewels that conjure feelings of love and positivity. Though they may not be the most eye-catching in your collection, I think carrying these mementoes with you wherever you go is essential. They are grounding and reinvigorating when times are tough but also a source of happiness during the best of times. For example, I have an opal ring that my husband gifted to me on our third wedding anniversary. Although I wear it as a beautiful accessory, it also makes me feel loved.
My suggestions: any jewellery gifted by a person dear to you. If the jewel you are given doesn't match your taste, have it re-designed by a private jeweller. If the material in the jewel is not precious, use it as a part of a new jewel with added gold and precious stones. Make it a fine jewellery piece your way.
The Comfortable Jewel
Something precious and comfortable to wear is the ultimate travel companion. Now, I am not simply talking about physical comfort but also being confident that a jewel is secure. For example, I have a pair of drop earrings with diamonds and spinel in white gold by my designer friend Ichien that are my 'easy jewel' to wear on trips abroad because of their very secure lock. I know they look lovely and aren't likely to get lost on my many jewellery adventures!
My suggestions: Choose a jewel that can be your second skin with a colour palette that goes with pretty much anything. Avoid thin chains or bracelets that can break or rings with gems that can be knocked on surfaces. Jewellery with large gold surfaces is not suitable for daily wear because it is likely to scratch easily and appear like it needs to be polished. My go-to easy jewels are tennis bracelets, band rings and studs (or small drops).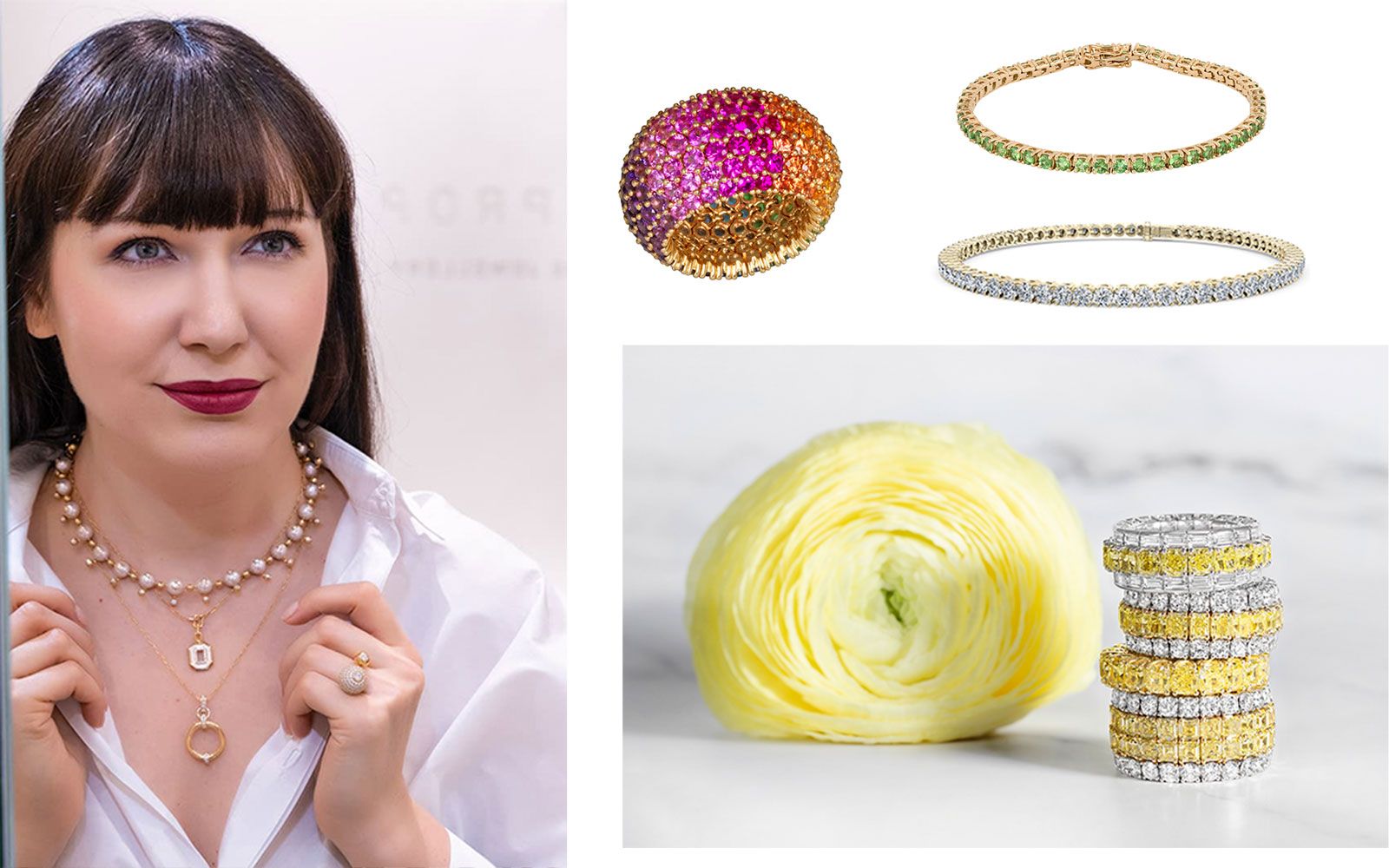 The Trend Setter
We all know that trends come and go, but it is always nice to have something in a capsule jewellery collection that feels cutting-edge and innovative in a small or significant way. My favourite items are ear cuffs because they come in many shapes, sizes and colour palettes that can adapt to your wardrobe and/or existing jewellery pieces. I also think solo and asymmetric earrings can serve the same purpose; they often look effortlessly 'trendy' without too much thought required!
My suggestions: Check what celebrities wear to the red carpets and opt for some statement pieces.
The Good Luck Charm
Finally, there's just something about precious talismans or jewels to match your horoscope that is an absolute must. Birthstones, jewellery with hidden symbols or Zodiac-inspired jewellery pieces come in so many guises that you're almost guaranteed to find something you will treasure forever. I believe that gemstones have an energy and a mysterious ability to empower us to alter our lives for the better. I even consulted with my astrologist to make a chart of gemstones that can enhance different areas of my life (email me if you are interested to learn more about it). Of course, not everyone will share this 'gemstone spirituality,' but surely there was a time when you saw a jewel, and it just spoke to you? Whatever calls your name, I hope it ends up in your capsule jewellery collection.
My suggestions: Go to brands like Godsforge, Volund, and Katarina Tarazi for a bespoke jewel that will be created with special symbols and your gemstones in mind.
Quality over quantity is a good adage to live by, especially when it comes to fine jewellery. We often hear about the merits of a capsule wardrobe, but I think the same applies when choosing jewellery. Some types of precious designs – statement, comfortable and sentimental escrowed here fit like jigsaw pieces to make the perfect puzzle.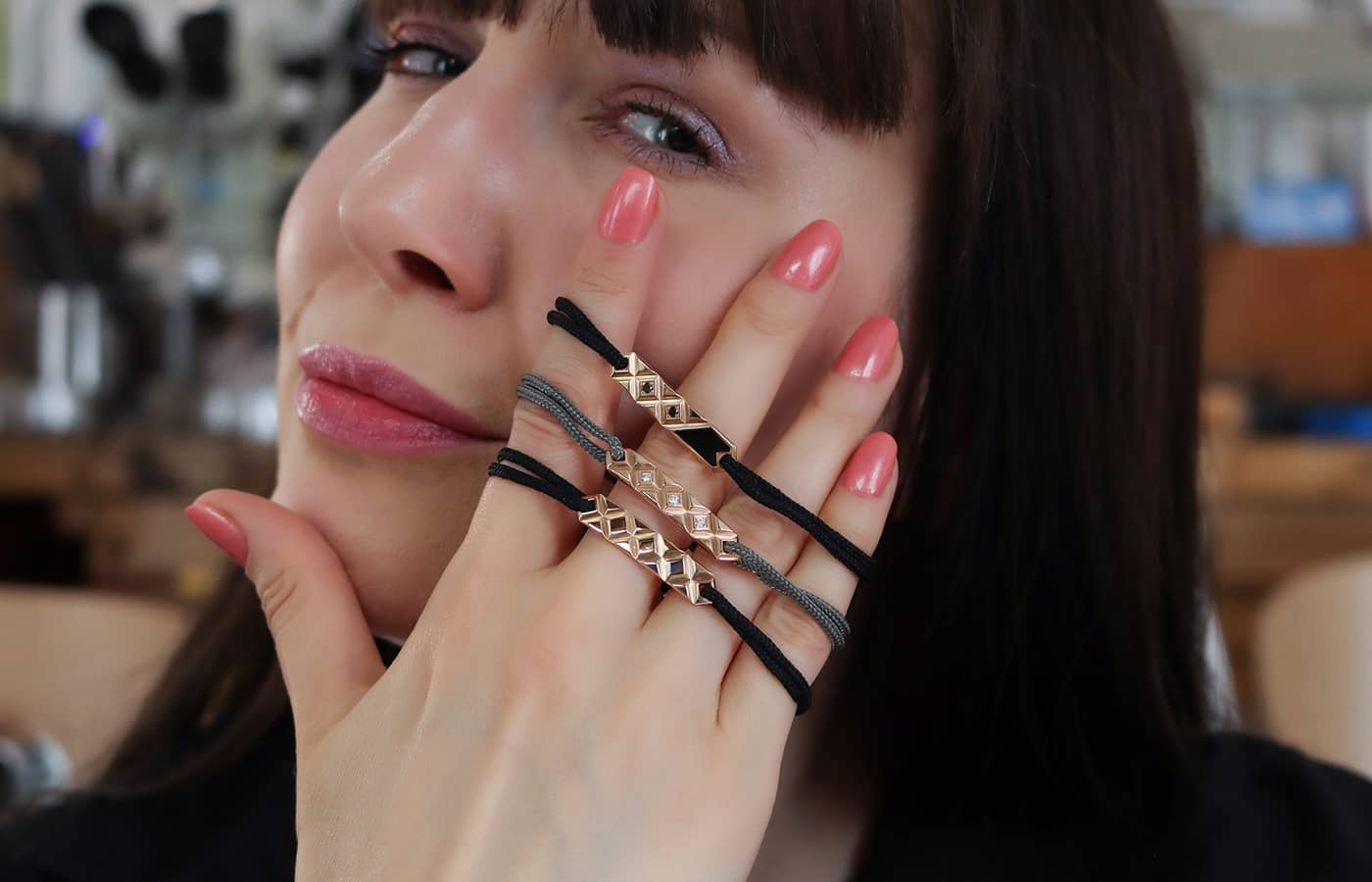 If you are attempting to create a more streamlined jewellery collection, it's important to ensure each piece speaks to you personally, aesthetically, and maybe spiritually! So no matter how heart-wrenching it may be, try and steer yourself away from impulse purchases and flights of decorative fancy in favour of pieces you'll want to wear every day. And not because they are demure! But because they speak to your soul.