Minimalism is often used as a shorthand for 'simple', and that's such an injustice to a whole host of brilliant designers who create aesthetically minimalistic jewels that are anything but ordinary! When developing something outlandish, colourful and detailed, the designer has fewer limitations on their natural creative processes. But there's an underappreciated art in stripping this back to create something with understated and considered design. The new Bucherer Fine Jewellery Inner Fire capsule collection fulfils this latter brief perfectly with nuanced pieces that are deceptively straightforward.
"Perfection is achieved, not when there is nothing more to add, but when there is nothing left to take away," Antoine de Saint-Exupéry, Airman's Odyssey.
The eight-piece collection was designed by Hollie Bonneville Barden, exclusively set with mixed-cut diamonds to embrace "the free-spirited expression of a modern woman, her energy and magnetism". Her designs are effortless, but we all know how much work goes into cutting and setting such an array of faceted gems. There's also an interesting dynamism to the pieces. Diamonds are stacked in ways that feel familiar – like city skyscrapers – but then a pear- or emerald-cut solitaire is added to the mix to shake things up visually.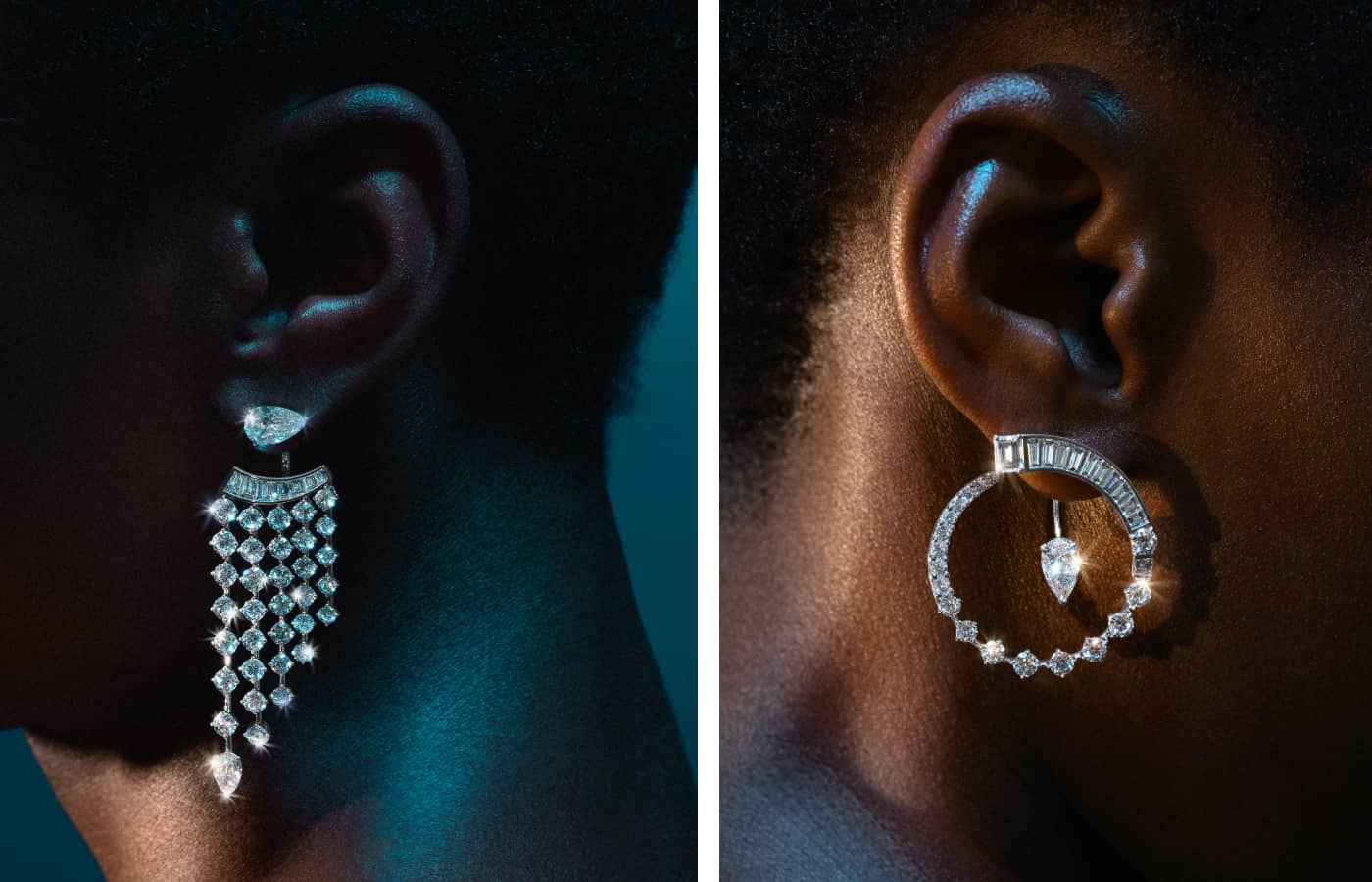 Of course, we've seen Bucherer Fine Jewellery do this before with its recent Rock Diamonds collection, which combined round brilliant-cut stones with trapezoidal diamonds. In contrast, Inner Fire feels less rock 'n' roll and more futuristic in purely white gold. According to Bucherer, Hollie Bonneville Barden "broke free from the classic codes of geometric lines to instead showcase weightless fluid motion and infinite curves within these masterpieces."
Inner Fire uses asymmetry and radiating halo-inspired design codes across necklaces, bracelets, earrings and rings. Hero gems include pear-, emerald- and round brilliant-cuts, supplemented with brilliant- and baguette-cut diamond accents. Many of these statement-sized diamonds are held in place with a contemporary talon claw-setting, which Bucherer refers to as 'eagle prongs', in polished white gold.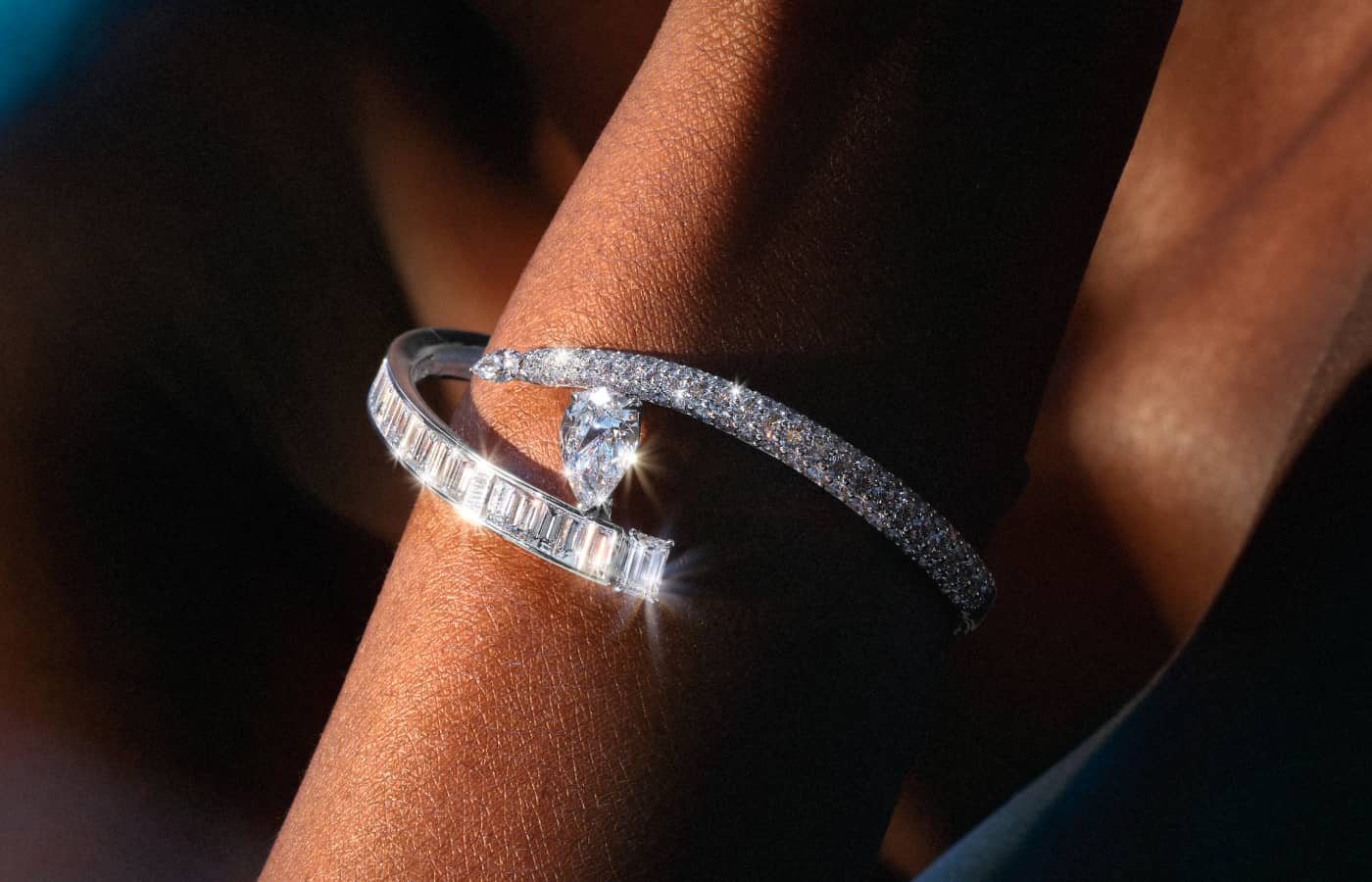 Although a theme unites all the Inner Fire creations, they each have their own identities. If we had to choose a highlight, it would be the Inner Fire collier with a pear-cut centre stone suspended between two curving lines of round brilliant-cut and emerald-cut diamonds. It is constructed with articulated links of white gold to introduce flexibility and comfort into the design. And let's not forget a pair of earrings where diamonds are curated as a single light-infused line, ending with pear-cut diamond drops. True minimalistic perfection!
Throughout 2023 we have seen a resurgence of diamond jewels on the red carpet, from the Oscars to the Met Gala. The simple, refined power of a line of exceptional diamonds at the base of the neck, reflecting light onto the face, is clearly back in vogue. Fortunately for Bucherer Fine Jewellery, it is already ahead of the curve.