The Bucherer Fine Jewellery story began in 1888 when Carl F. Bucherer opened his first jewellery and watch shop in Lucerne, Switzerland. Now, more than 130 years later, this third-generation family business is celebrating another milestone in the form of its inaugural High Jewellery boutique in Frankfurt, Germany. The two-storey destination is located on the famous Goethestrasse in the city and provides a glimpse into Bucherer's meticulous, heritage-infused world. Plus, there's a new High Jewellery collection to enjoy, including pieces set with emeralds, sapphires and colourless diamonds that celebrate the women behind the brand.
When you step inside the new space, you can really feel the soul of one of Europe's oldest and most esteemed jewellers. It's described as a "sanctuary of subtle luxury and contemporary aesthetics," which is an adept way to explain its palette of neutral hues, textures and organic shapes, punctuated with glossy cabinets and modern light fixtures. There's an installation by the artist Felix Stumpf that serves as a connecting element between the two floors, even though they are designed slightly differently. The ground floor, home to the brand's fine jewellery lines such as B Dimension, Lacrima and Pastello, is decorated with light oak parquet flooring and white wooden walls blended with futuristic platinum and silver-coloured concrete. In contrast, the upper floor is like a luxurious loft apartment space with comfortable seating and lounge areas. This home away from home is where you will find high jewellery pieces and a selection of loose coloured gemstones that offer inspiration to bespoke clients.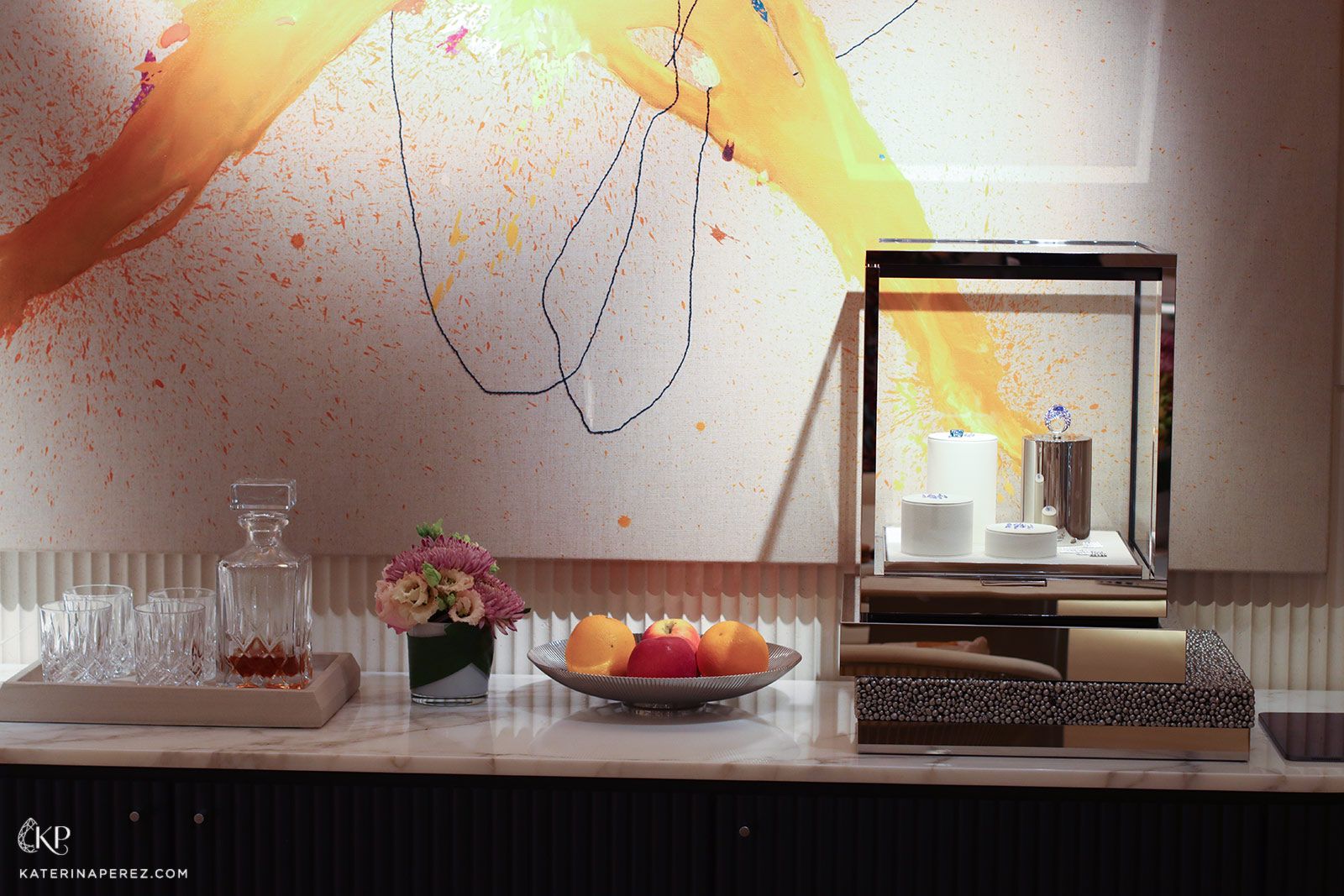 And speaking of high jewellery, I must also mention the brand's debut High Jewellery collection, which is inspired by two of the most influential and important women in its history books: Carl F. Bucherer's wife Louise and their daughter-in-law Wilhelmina 'Mina' Bucherer. Contrary to the conventions of the late 19th and early 20th centuries, Louise and Mina played a leading role in establishing the jewellery atelier in Lucerne and guiding the brand to success. The number eight appears as a lucky number in various details of the creations and symbolises Bucherer's founding year of 1888.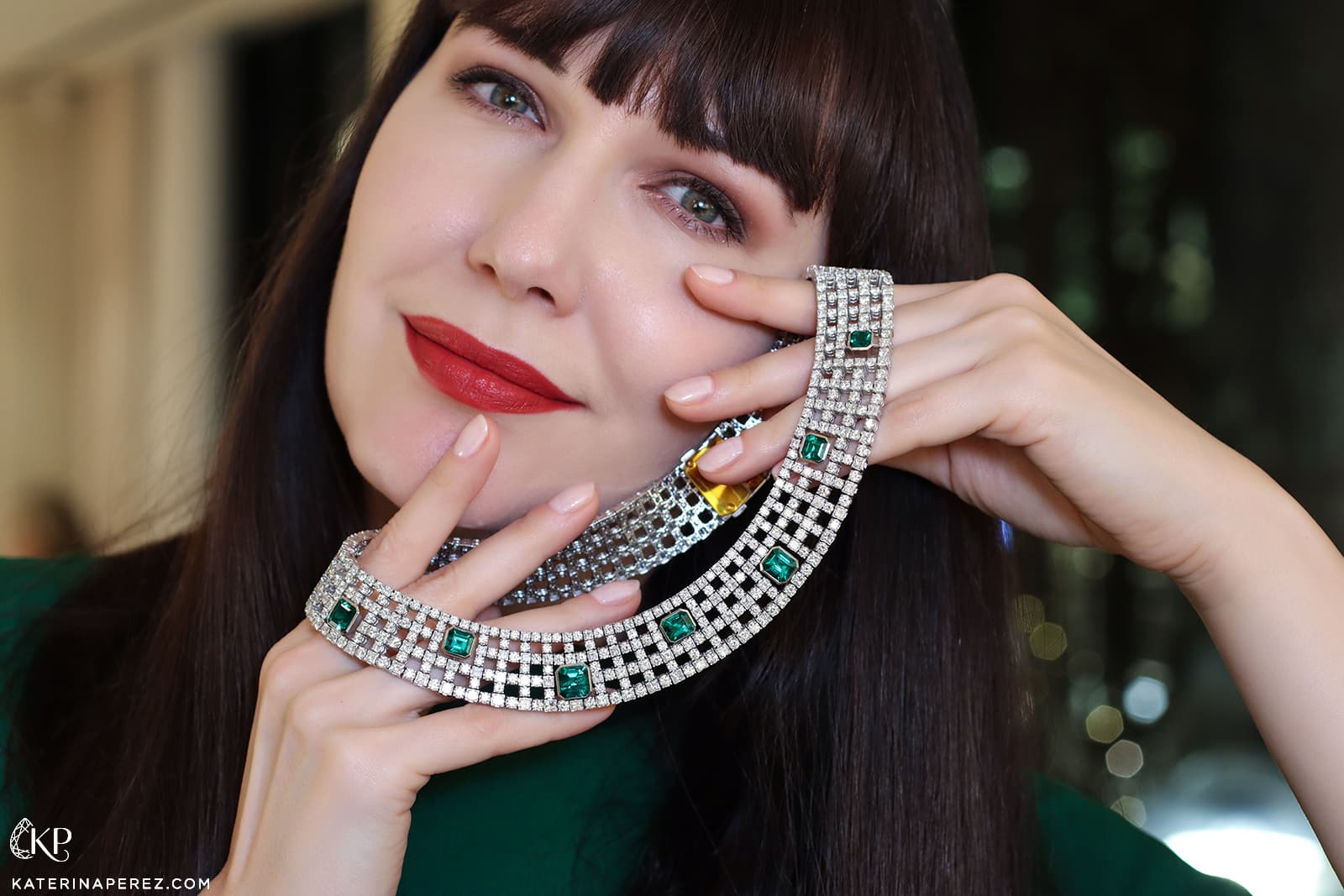 "High Jewellery means absolute perfection. Each piece of jewellery is unique and comes with its own story."
Among the pieces, there are icy white diamonds reminiscent of Louise's business acumen alongside colourful gemstones that recall Mina's global travels sourcing gemstones. According to the brand: "The designs of the collection skilfully capture the contradictory nature of the two women. The shapes and lines of the pieces are inspired by the architecture of Lucerne, blending the contrasting values of modern and historical in perfect harmony - just like the Bucherer women did."
The star of the collection is the architectural Octagonal necklace that's inspired by the Water Tower of the Chapel Bridge in Lucerne and is said to capture Louise's "fiery passion". At its heart is a 13.56-carat cushion-shaped sapphire surrounded by a three-dimensional display of 1,246 brilliant-cut diamonds suspended from a diamond-set necklace.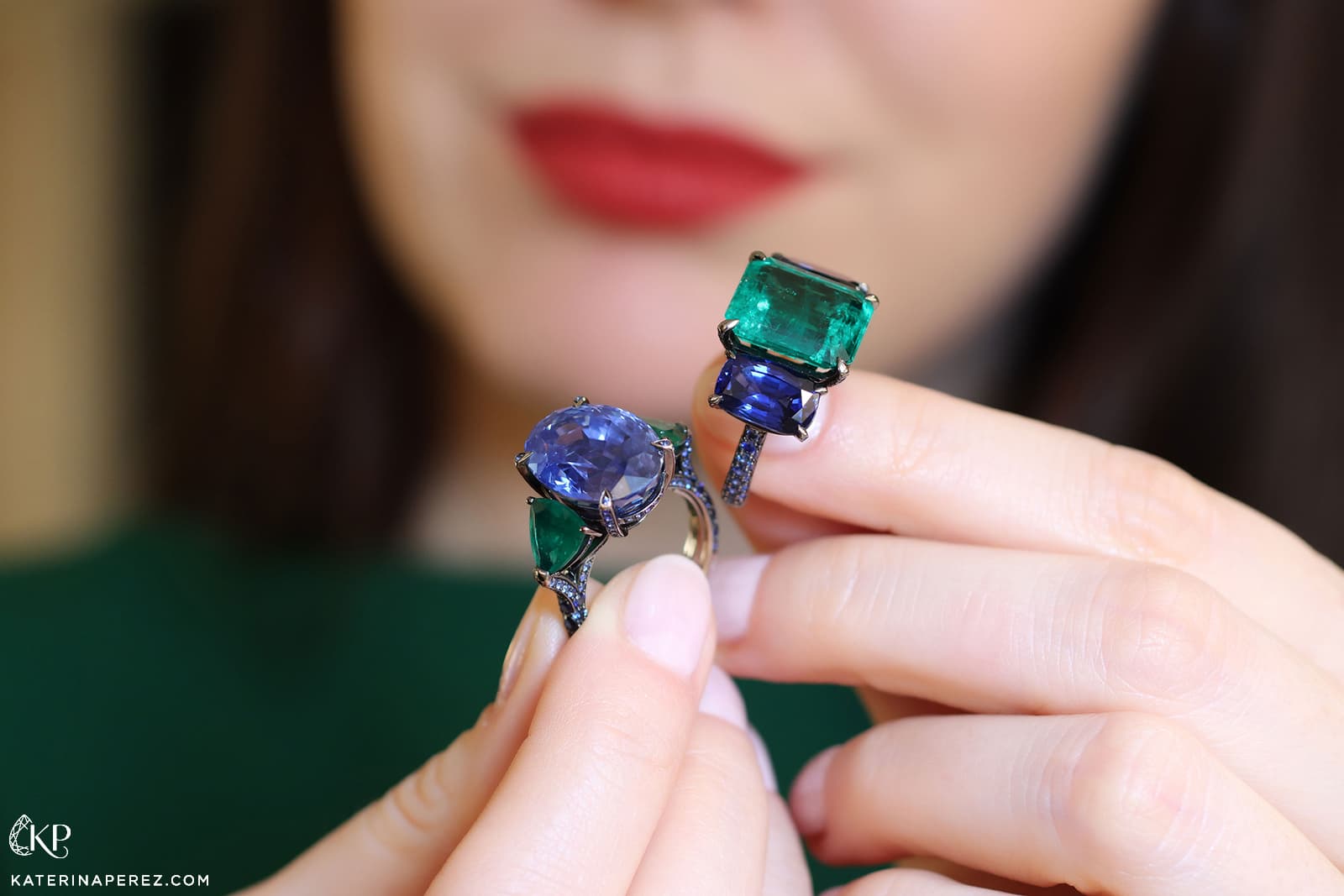 Next, there's the Art Deco ring with a 22.79-carat Asscher-cut sapphire from Sri Lanka set in a towering design paved with 400 brilliant-cut diamonds of 1.76 carats. A second sapphire ring, inspired by Mina Bucherer, bursts with a 14.44-carat Sri Lankan gem, two Brazilian emeralds with a total weight of 2.07 carats, and a further 156 round sapphires of 1.33 carats. A third ring flips this colour palette and gives a 6.82-carat Colombian emerald the starring role, flanked by two cushion-cut blue sapphires of 7.25 carats in total.
Elsewhere in the collection, there's a pair of diamond earrings with two pear-cut gems hovering in a labyrinth of 58 baguette-cut stones. If you ask me about my favourites, I particularly like the aquamarine cuff bracelet adorned with 1,200 gemstones and diamonds. It's anchored by a Santa Maria blue gemstone of 17.96 carats with radiating lines of sapphires and emeralds, which swim in a sea of 992 diamonds totalling 48.89 carats. To match this cuff are a pair of earrings with two octagonal Santa Maria aquamarines of 16.76 carats that cascade into octagon-shaped sapphires and emeralds.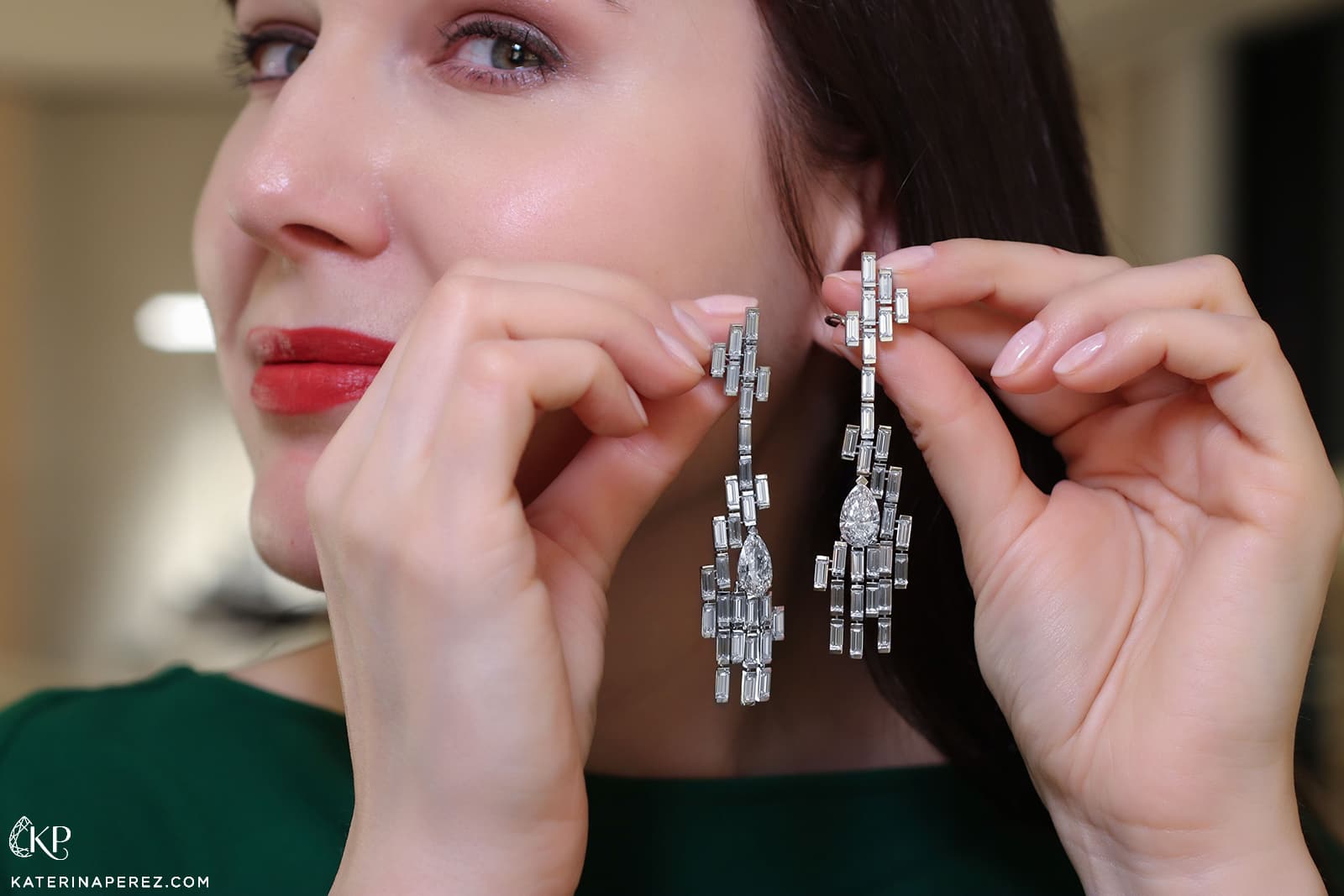 Finally, to complete the inaugural Bucherer High Jewellery collection are a series of five one-of-a-kind cocktail rings, each with the same bombe-style design but a different colour variation. Two pieces of note contain a 25.86-carat rubellite and a 24-62 carat tanzanite, respectively, complemented with red, lilac and blue spinels. If I was to choose just one, I don't think I would be able to! But a client of Bucherer has already picked one and it's no longer available.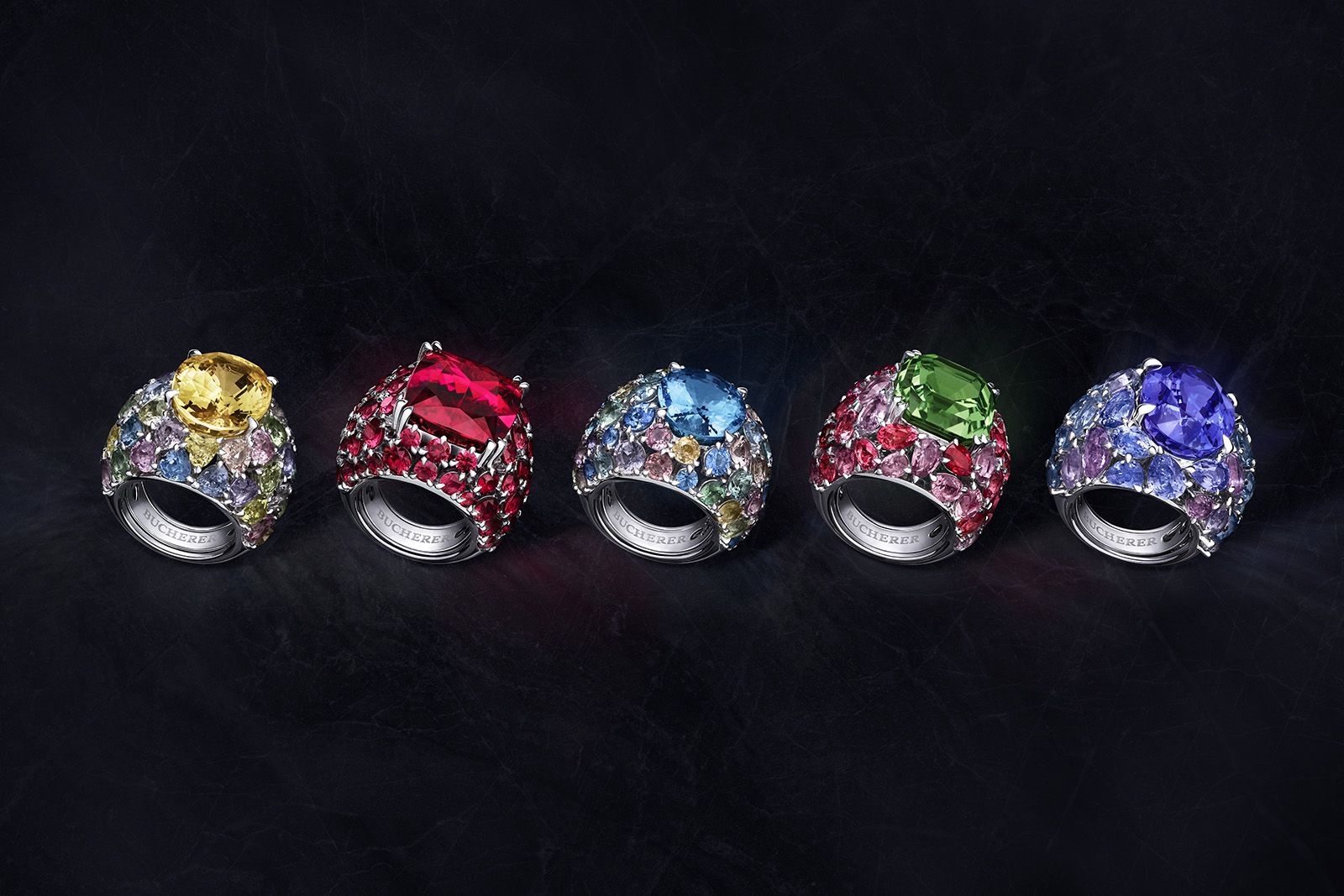 It is incredible to think that Bucherer is still in the hands of the Bucherer family after so many decades and it's easy to imagine how exciting this new boutique opening is for everyone involved! Jörg G. Bucherer, the third-generation owner and chairman of the Board of the Bucherer Group, says: "We are writing a new chapter in the history of our family's company. My whole life has been about the possibilities of the future, driven by a constant passion for the extraordinary and the exceptional. The opening of our very first High Jewellery boutique in Frankfurt is the continuation of a journey that began with my grandfather's pioneering spirit and my grandmother's commitment to the family company."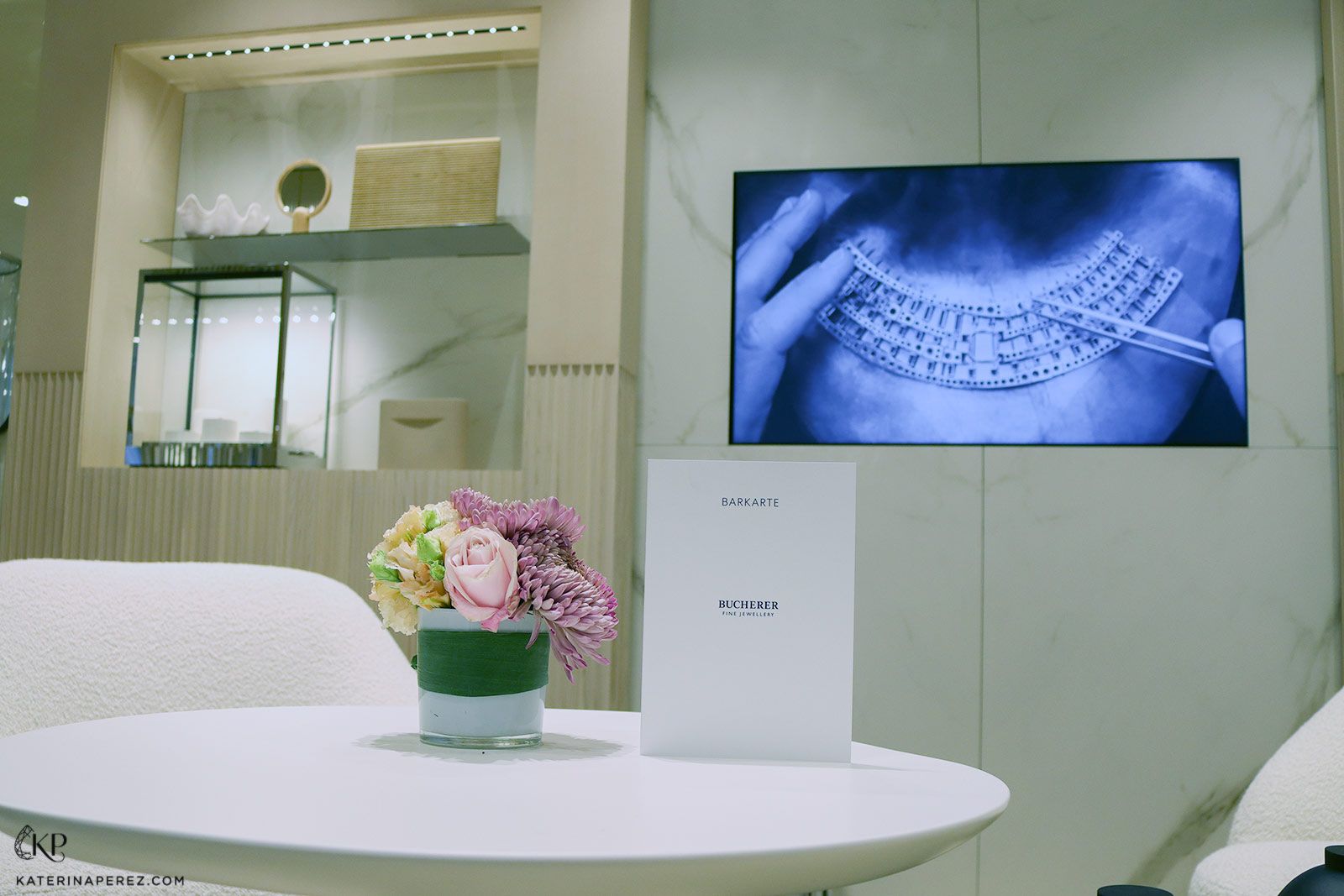 I'd like to thank Bucherer for inviting me to spend time in its new boutique, which feels like a relaxing environment and a luxurious escape from reality. So, if you are visiting Frankfurt and find yourself on Goethestrasse, make sure to stop by and feel inspired.