It is important to us as diamond devotees that we are able to celebrate both the beauty of jewellery and the intelligence in good design whilst going about our daily routines; and I believe that collections such as B. Dimension from Bucherer are key to achieving this.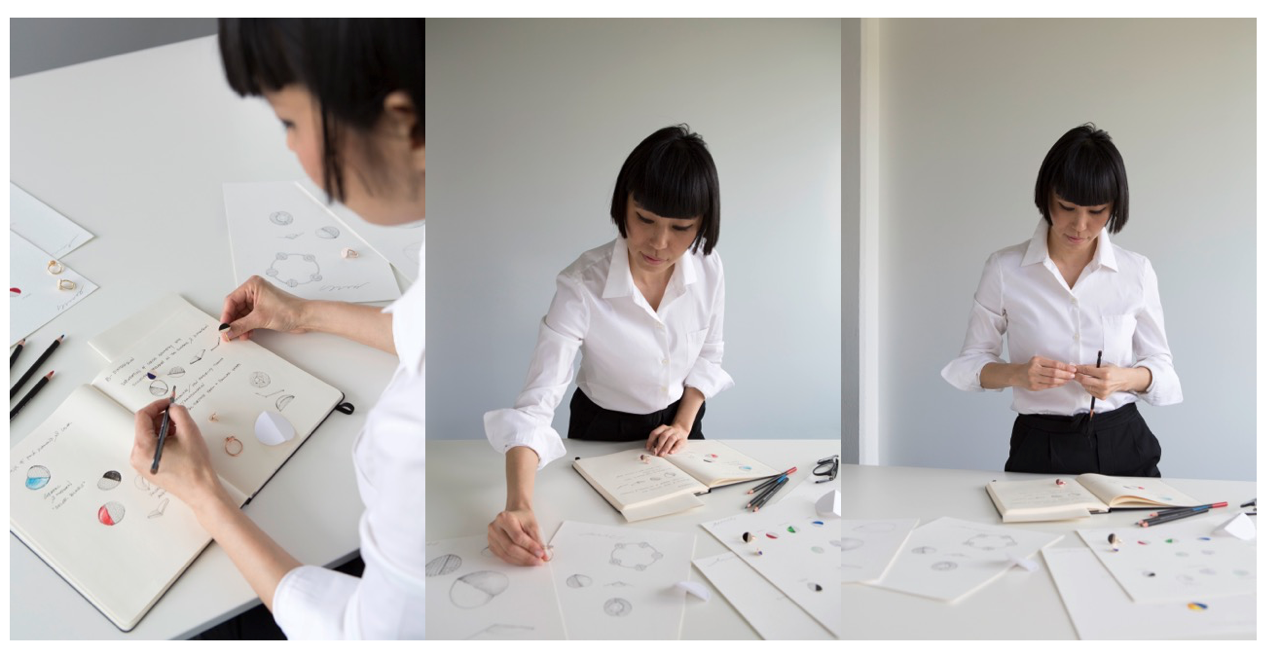 This geometric collection from the South Korean jewellery designer Yunjo Lee was inspired by the work of the artist Ellsworth Kelly, whose pieces concentrate on the concepts of minimalism and colour field theory. This has directly lead to a series of modernist designs which reinterpret the circle in a simple, stylish way.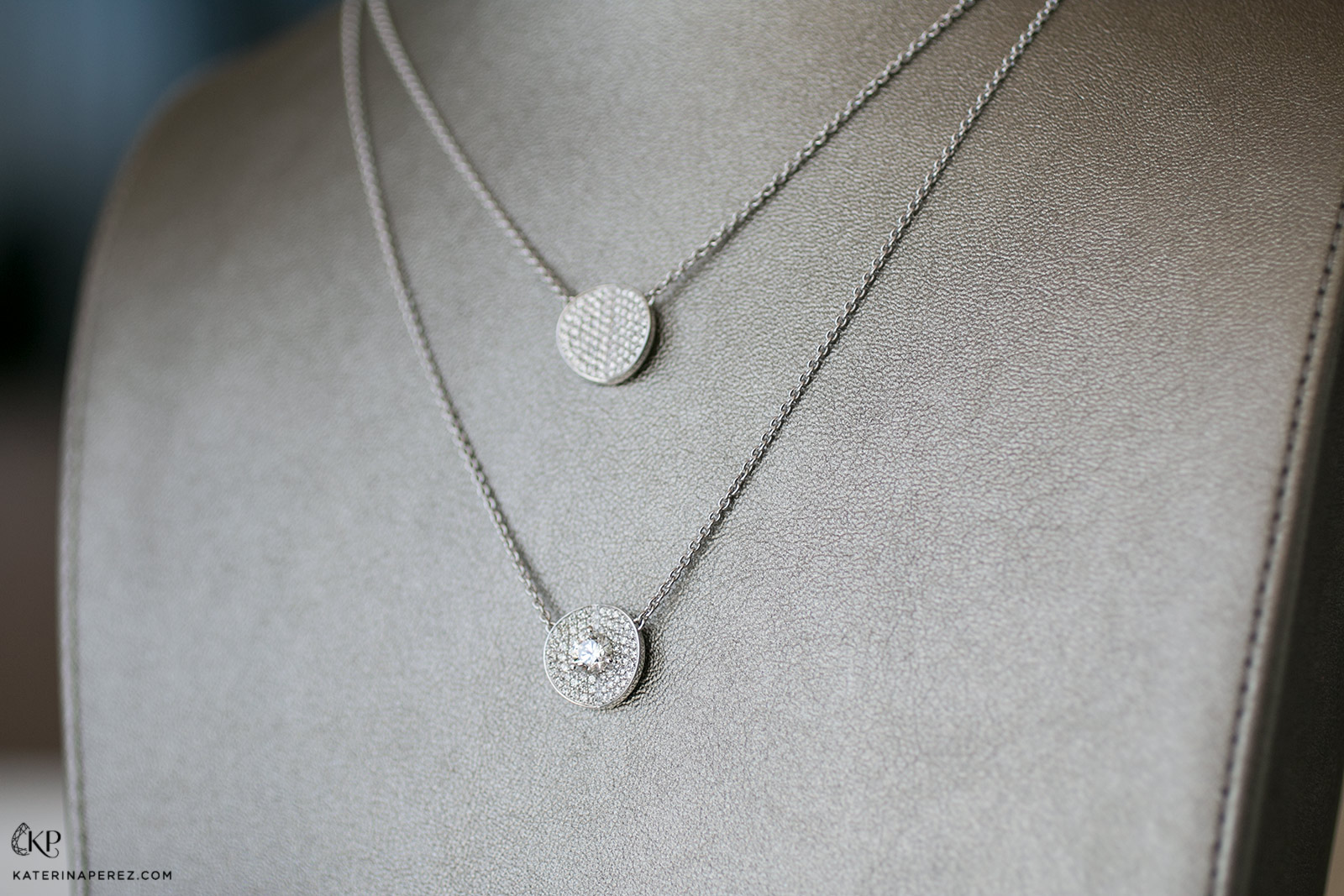 The 26 piece collection includes earrings, necklaces, rings, and bracelets - all of which have been bestowed a lightness because of the fineness of the gold discs creating the feeling of levity and ease of wear. The distinctive design feature is a slightly folded circle that has been decorated with a brilliant diamond pavé; the delicate gems having diameters from 0.7mm to 0.9 mm. Yunjo Lee has also elected to add dashes of colour to these stylised butterfly wing-like motifs, with versions utilising matte minerals and gems such as lapis lazuli, onyx and carnelian.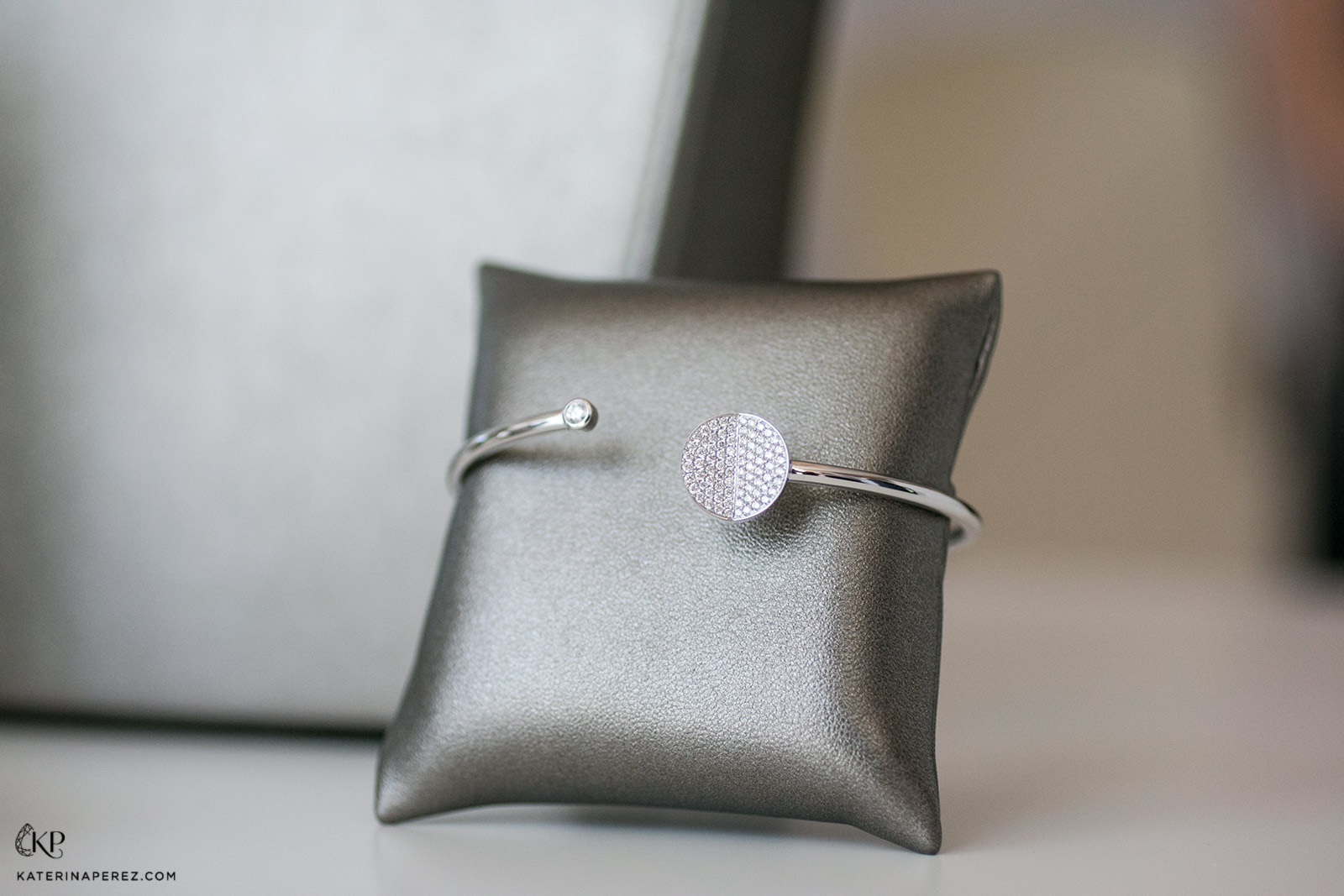 The artistic and aesthetic influence for the collection is evident in Yunjo Lee's conceptual and creative process, and her understanding of the reality of how jewellery 'moves' and reacts to the wearer is also apparent: "technically speaking, it was a major challenge to achieve the three-dimensional effect required by the design and capture the magical sparkle of the brilliant diamonds on the surface of the micropavé in the light."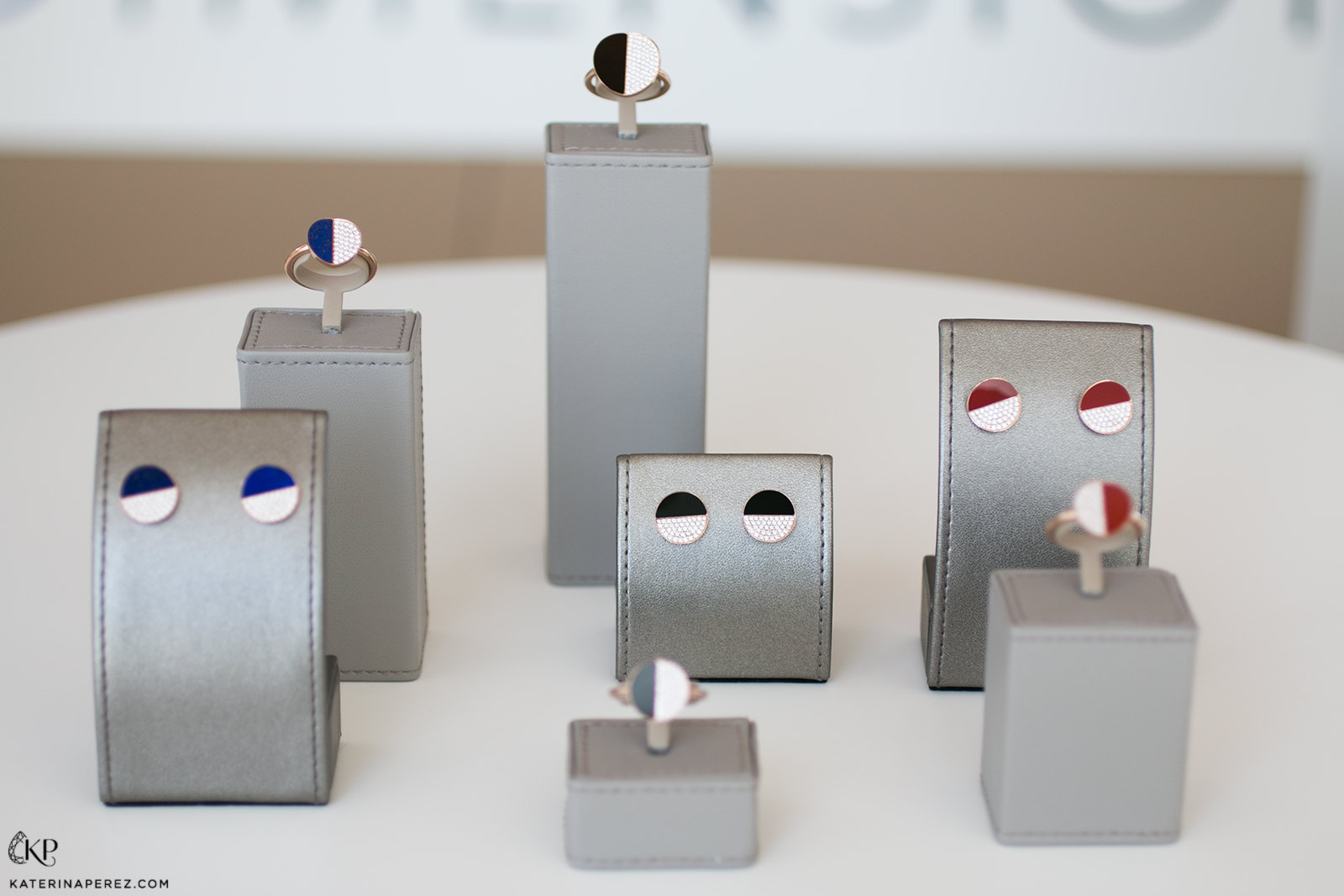 This collaboration between Yunjo Lee and Bucherer combines the designer's artistic skills with Bucherer's longstanding history with gemstone settings and high quality craftsmanship. During the final phase of the realisation of the collection, Yunjo Lee worked closely with the Lucerne atelier. Matthias Heimberg, Director of Jewellery at Bucherer Fine Jewellery, commented: "these pieces of jewellery are the epitome of consummate skill and master craftsmanship."
While the core collection is crafted in diamonds and 18 karat white gold, alternative models are available in pink gold, with the crowning glory being the models with additional brilliant diamonds embellishing the centre of the circle motif. This simple, minimal and modern fine jewellery collection is one which honours the inherent luxury of fine jewellery, but simultaneously provides an updated, contemporary flare suited for the urban landscape.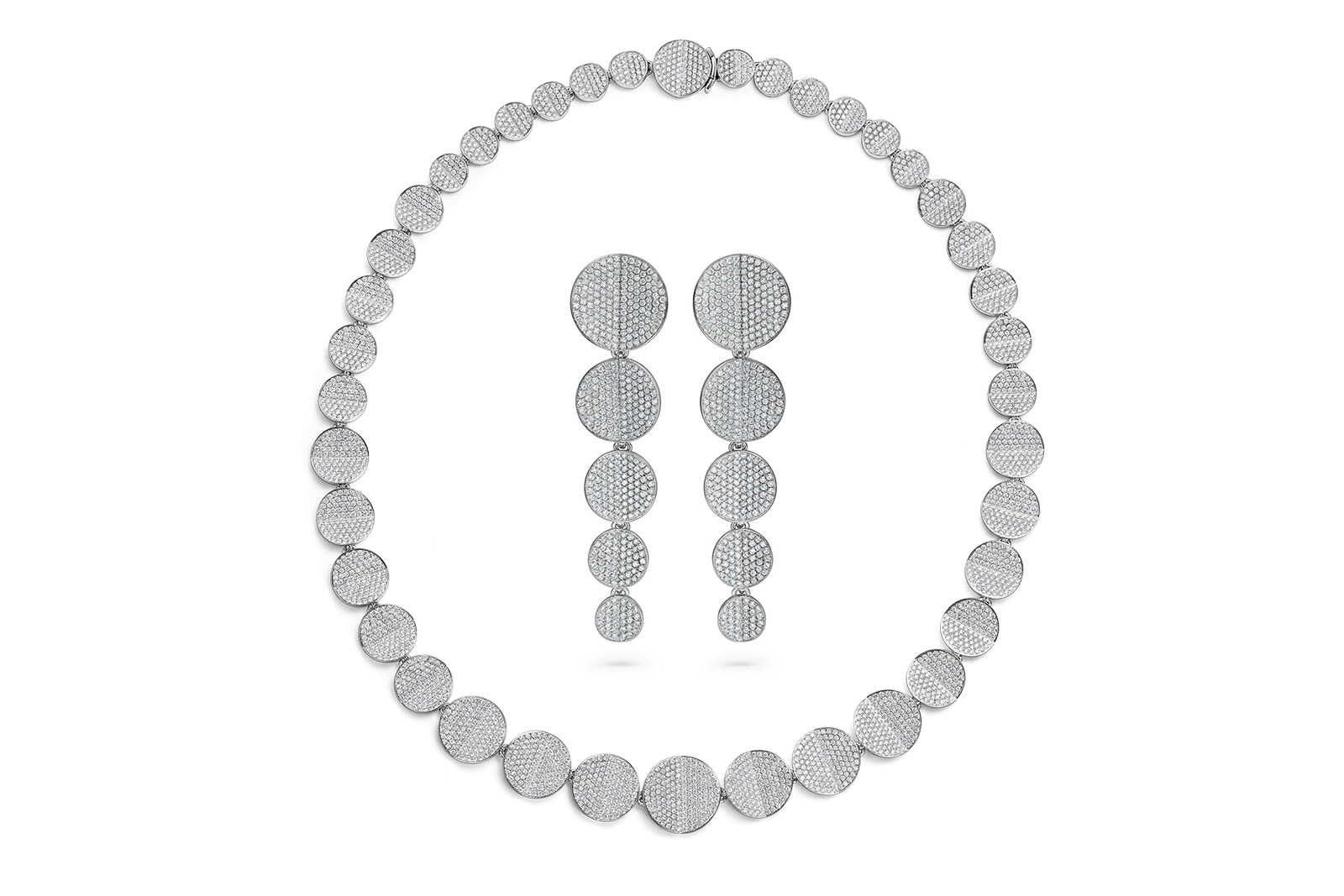 It is important to keep in mind that although much fine jewellery is based in the realms of the imagined, the fantastical, and the surreal - more restrained and concise design can be just as powerful in its own way. Simply put - "B Dimension lets women wear a piece of art," says Yunjo Lee of her collection - and I expect that this idea appeals to an enormous portion of the world's jewellery lovers.