Sometimes a little bit of asymmetry is a good thing, especially in fine and high jewellery. The new Bucherer Fine Jewellery Rock Diamonds collection exhibits "organised chaos," according to the Swiss brand, which has created dynamic, stackable rings, earrings, pendants and bangles that can be easily mixed and matched.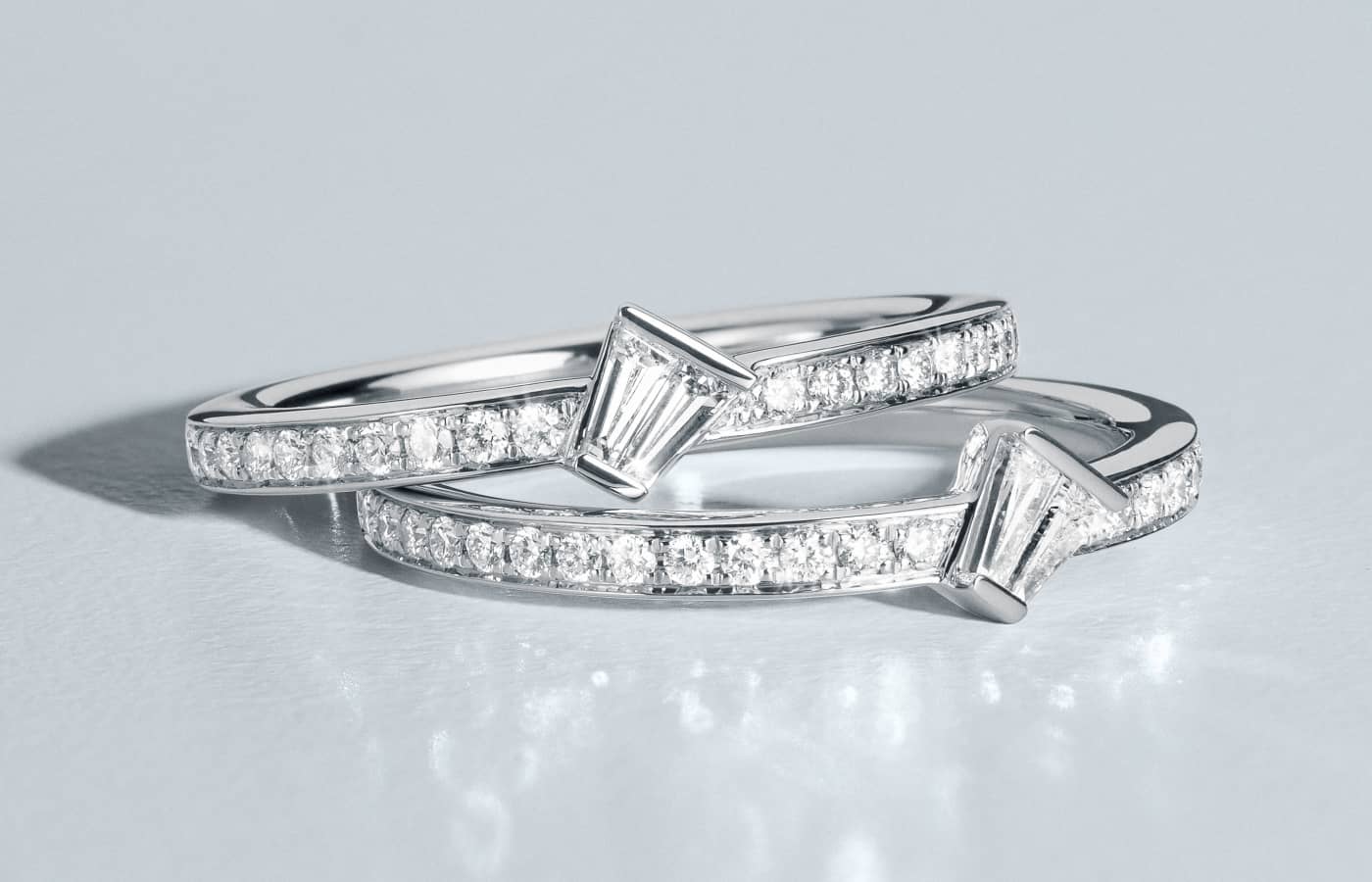 The star of the show is the trapezoid-cut diamond, similar to a baguette-cut, but with a staircase-shaped arrangement of facets that creates a sense of depth. This cut also shows a greater surface area and can therefore give the impression of larger carat weights when worn. It's an unconventional choice for an 'everyday' fine jewellery collection, which is perhaps why Bucherer opted to inject round brilliant-cut white diamonds for balance and a sense of familiarity.
"This elegant collection is predestined for self-confident, bold women who know exactly what they want and who pursue their goals in life with a clear focus," Bucherer Fine Jewellery.
The collection is described as a "balancing act between imbalance and equilibrium" and represents "deconstruction and reconstruction to reach a graceful rhythm". In my eyes, this is best expressed through the Rock Diamonds hoop earring and rings where jauntily placed trapezoids contrast with neat rows of round brilliant-cut diamonds and smooth lines of polished metal. There's also a pair of earrings in the jacket style with two slim lines of precious metal that sit on either side of the lobe, dotted with trapezoid diamonds at their tips. This portion of the new collection is available in white gold and yellow gold, although I will admit there is something about the former for highlighting the interplay of diamonds to their best possible advantage.
In addition to these fine jewels, Bucherer has created a series of Rock Diamonds High Jewellery, notably a necklace that skims the collar bones. They're light and airy in construction but still have diamonds that appear randomly placed like broken glass shards. Of course, we know that each stone (trapezoid and round brilliant-cut) has been meticulously placed to give a kind of starburst effect when juxtaposed with smooth trapezoidal planes of white gold.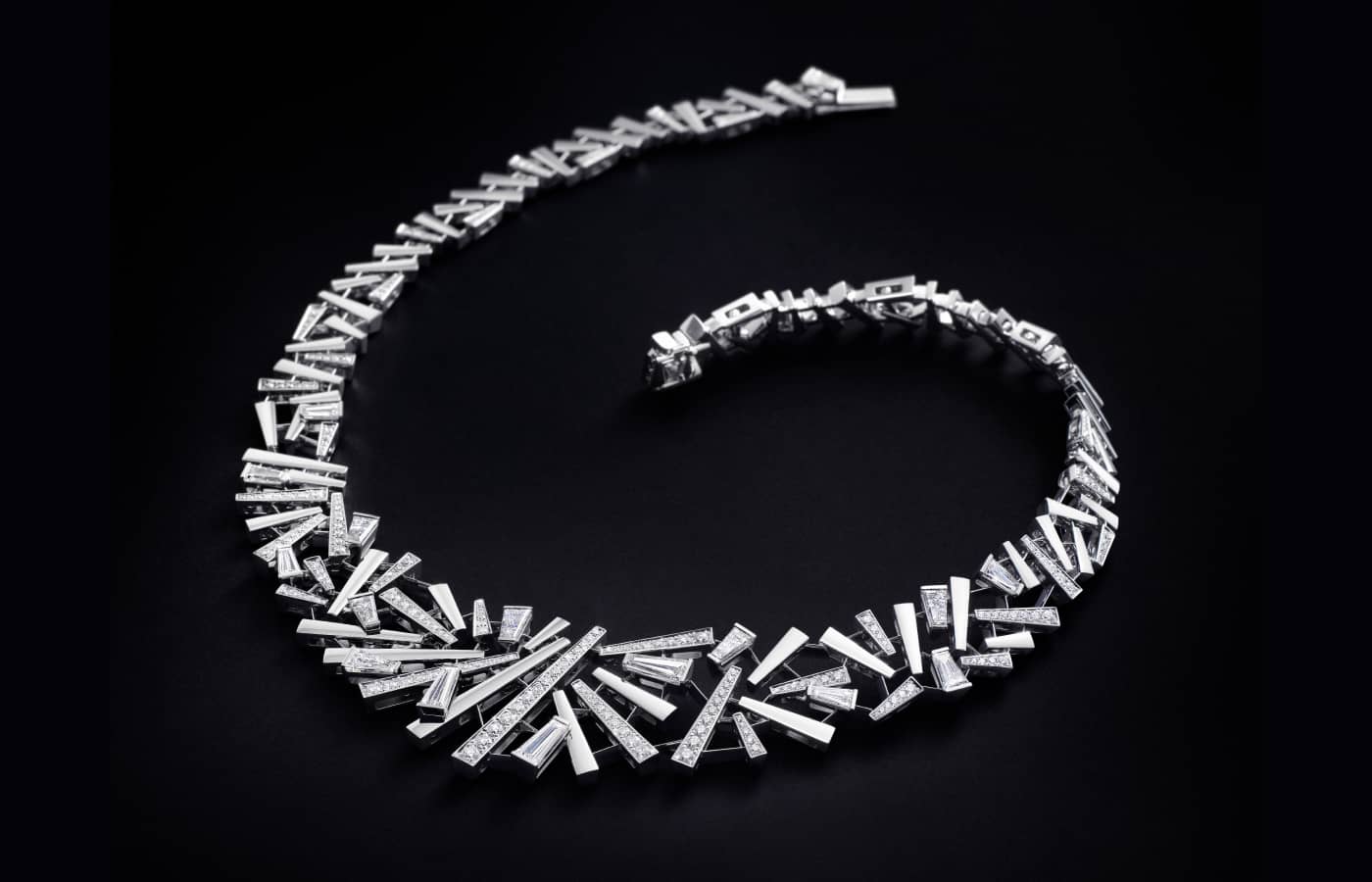 The Bucherer Fine Jewellery Rock Diamonds collection is now available in all Bucherer boutiques and online. Often these daily-wear collections can fall into the trap of being boring and unmemorable, but Bucherer has managed to avoid that fate completely. The collection demonstrates "sophisticated spontaneity," which is exactly what one hopes to present to the world every day… an outfit that's elegant and chic, but not rigidly predetermined. If you want to add some jewelled excitement to your everyday wardrobe, this is an excellent place to start.