"The concept of staging animal pairs in connection with Noah's Ark originates from a painting by Jan Brueghel the Elder exhibited at the J. Paul Ghetty Museum in Los Angeles. The idea here is not to delve into its mystical substance; rather it is to approach its wondrous, oneiric, childlike realm," explains Nicolas Bos, CEO of Van Cleef&Arpels.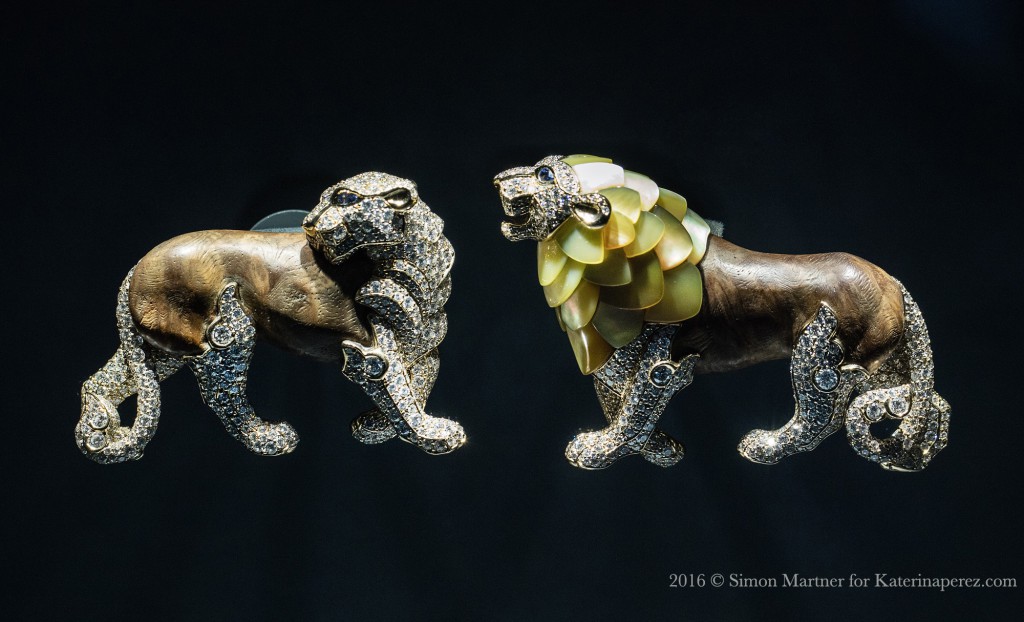 While in Paris, I visited the exhibition in the Hôtel d'Évreux to admire the pieces of High Jewllery, which amount to more than 60 brooches. Made to form pairs of animals, birds and insects, they comprised a delightful array of fauna (with only two legendary animals being on their own: Pegasus and Phoenix).
"Using clips as a medium was an obvious choice, since it allowed us to depict the animals in two or three dimensions and in the same scale, creating a consistent overall effect. The idea really was to present this gathering of animal couples in a way that was immediately comprehensible, as if they were sculptures or toys, while also adding a precious dimension," says Nicolas Bos. The jewelled creatures were made using a wide variety of techniques – passed down from generation to generation through the Van Cleef&Arpels legacy – which have been improved on since the house was founded. To create the pieces, precious and semi-precious gemstones were used: diamonds, sapphires, emeralds, opals, turquoise, malachite, onyx, you name it!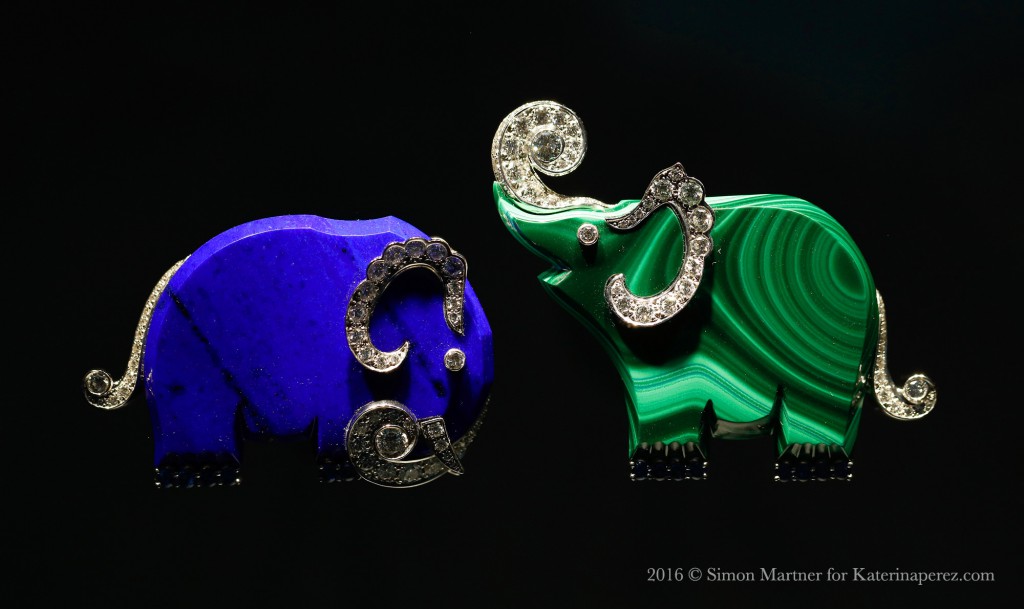 Thy could have been used to look at gemmology on the whole. The majority of the gemstones were fixed using the pave technique or the house's signature Mystery Setting. Some pieces were embellished with cabochon stones that took centre stage on the brooches featuring squirrels, peacocks and flamingos. Some opaque hard stones were carefully cut as part of the animal's body, as is the case with elephants made from lapis lazuli and malachite, or for the wings of certain birds such as the parrot pairing.
The jewelled creations were gathered into a small room of the Hôtel d'Évreux, which had the air of a giant jewellery box. This atmosphere was all the more heightened because the pieces were being appreciated not only as self-adornment but also as miniature works of art, making them all the more valuable. Each pair of animals had its own small glass cabinet fixed to the wall at different heights. They were a part of a special light installation that created an illusion of a swaying surface of water on all four surrounding walls. The soft music of Spiegal im Spiegel by composer Arvo Pärt filled the room until, suddenly, a flash of lighting and a roll of thunder clapped for a moment and the lights went out: the flood has come. Soon the noise and glimmering light subsided, promising peace of mind…
"My work has never been intellectual, nor rational. Besides, this is my first time designing scenography for the realm of fine jewels, and I revel in exploring new territory to challenge my creativity," says Robert Wilson. The exhibition runs until 26 September.