In this 2021 edition, the American brand's designers are exploring new possibilities in the world of high jewellery and have decided to tap into the natural world: an inexhaustible source of novel creative ideas. This theme, beloved by so many, is reflected in the collection's four sub-categories: Land, Water, Earth and Sky.
"Tiffany's fine jewellery has been built on innovation and imagination for almost two centuries and is crafted in the hands of some of the most skilled and dedicated artisans in the world. From iconic Tiffany diamonds and gemstones to a dazzling diamond necklace that looks like it was hewn from shattered ice, only Tiffany is pushing the boundaries of outstanding jewellery in this way," says Victoria Reynolds, Principal Gemmologist at Tiffany & Co.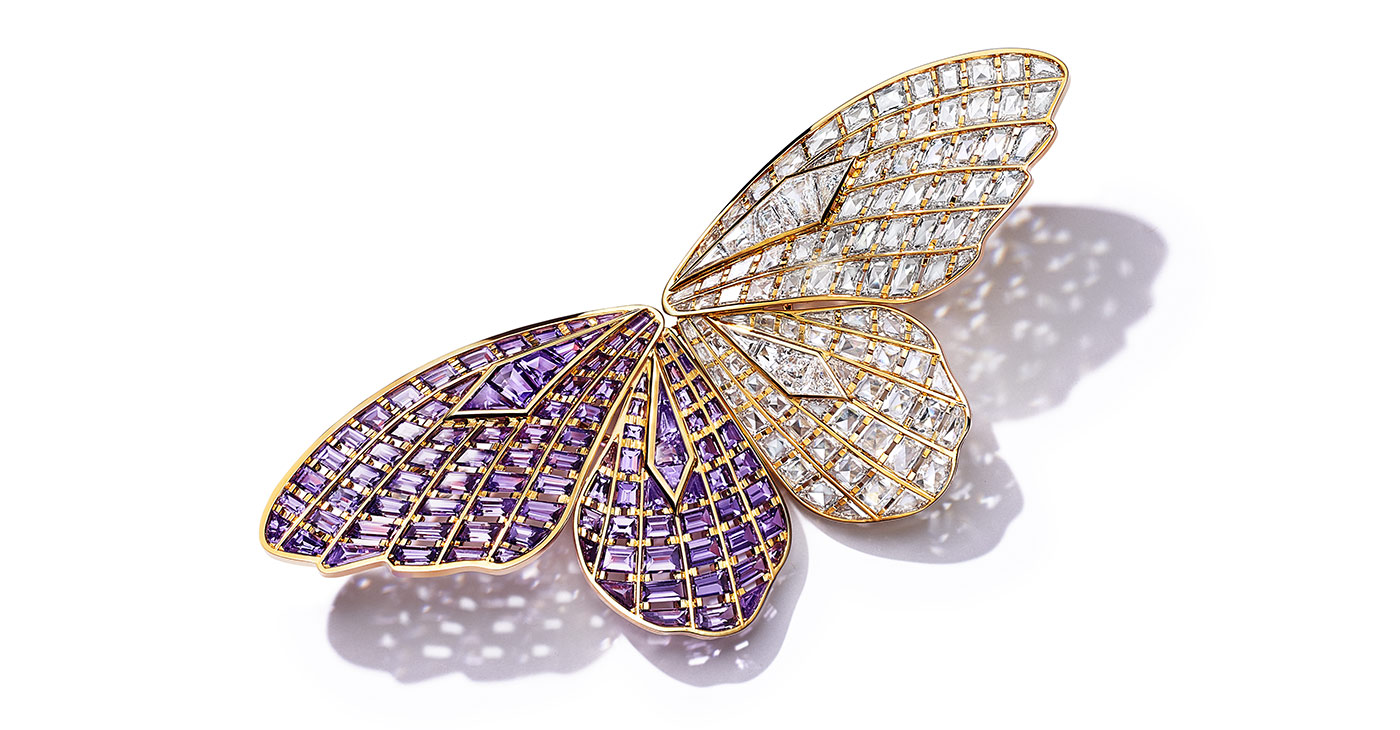 In addition to the brand's celebrated uniqueness, the Blue Book is also renowned for its abundance, with nearly 600 pieces from the Colors of Nature collection now on display in Shanghai. As you can no doubt imagine, the organisers of the show are keeping the details of the upcoming presentation in the strictest confidence. However, I have already been informed that the most audacious piece in the collection is a spectacular necklace from the Earth line, consisting of seven different gems with an astonishing total weight of 278 carats! It took more than a year to purchase the aquamarines, tanzanites, pink, orange and green tourmalines, rubellites and morganites used in the necklace. It was decided that they all had to match in terms of colour saturation, purity, size and, of course, crystal quality.
The very name Blue Book 2021 Colors of Nature evokes a cacophony of colours that are manifested in necklaces and sautoirs, long earrings and studs, as well as bracelets and cocktail rings. Deep shades of green tourmalines and rare Colombian emeralds, sparks of aquamarines and tsavorites, a kaleidoscope of sapphires and spinels - all these bright stones lie on top of each other and combine, forming spectacular combinations of different colours in the process. A special place in the collection was reserved for the house's most iconic stones - tanzanite and kunzite - which Tiffany & Co. first unveiled to the world in the 20th century. For those who love bold, catchy jewellery, the options are almost endless!
Pieces of jewellery also invariably catch the eye when browsing the pages of the iconic Blue Book, largely due to the presence of individual stones that possess a particularly impressive carat weight. It is certainly true that no high jewellery collection is complete without the presence of such stones!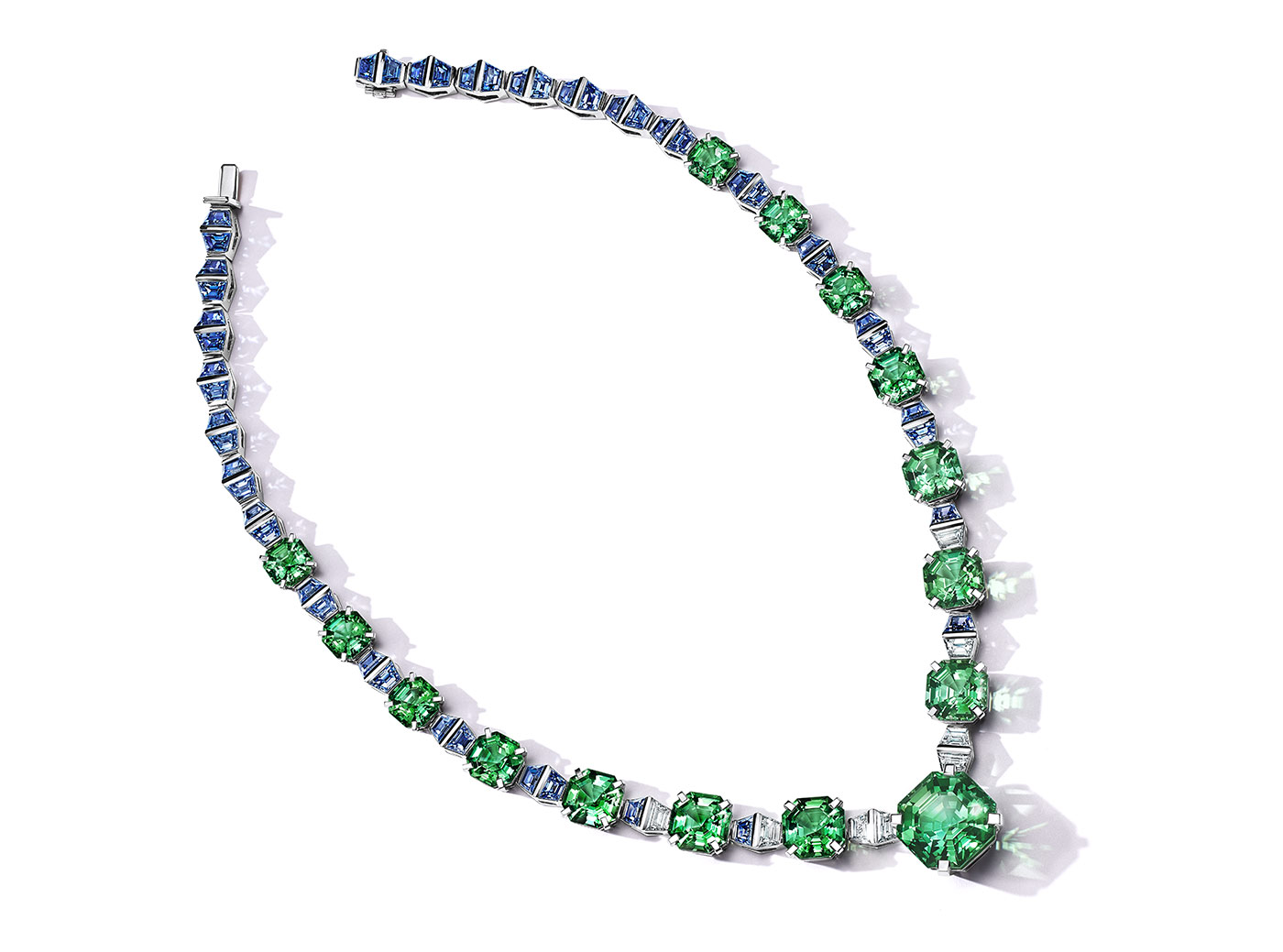 A long loop necklace from the Land sub-category drew my gaze with a 69 carat luscious oval rubellite at its centre. For even more vibrant rubellites, one need look no further than the 124 carat combination of these emerald-cut stones, supported by 23 carats of cushion-cut amethysts and 5 carats of colourless square diamonds in a cropped necklace from the same line. For lovers of jewellery in deep blue and green shades, I suggest taking a look at a necklace from the Sea sub-category, which I have dubbed "Obviously Incredible". More than 77 carats of green emerald-cut tourmalines are interspersed with trapezoidal diamonds [obvious], which then give way to special cut step sapphires weighing more than 29 carats [incredible], creating a real treat for the eye!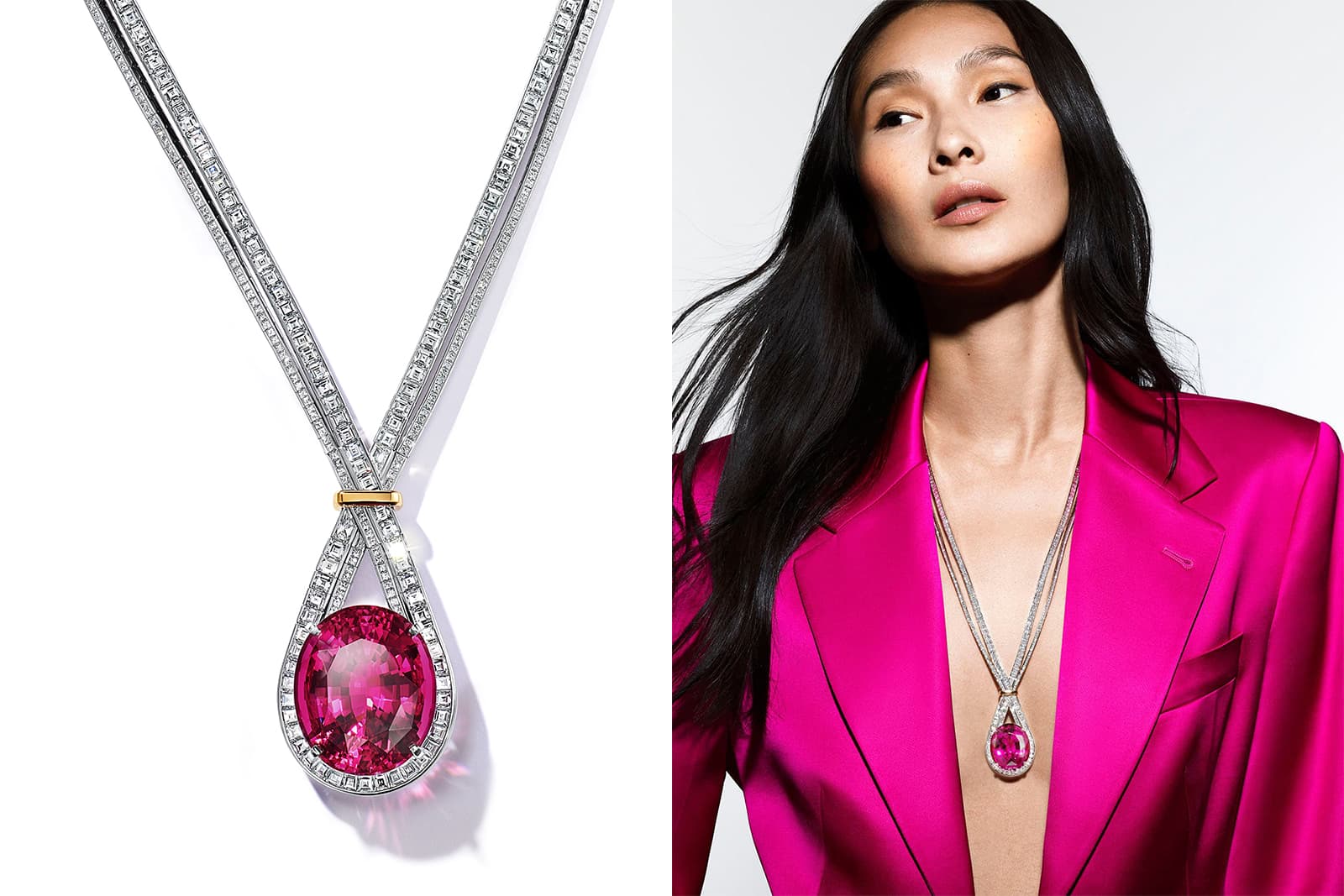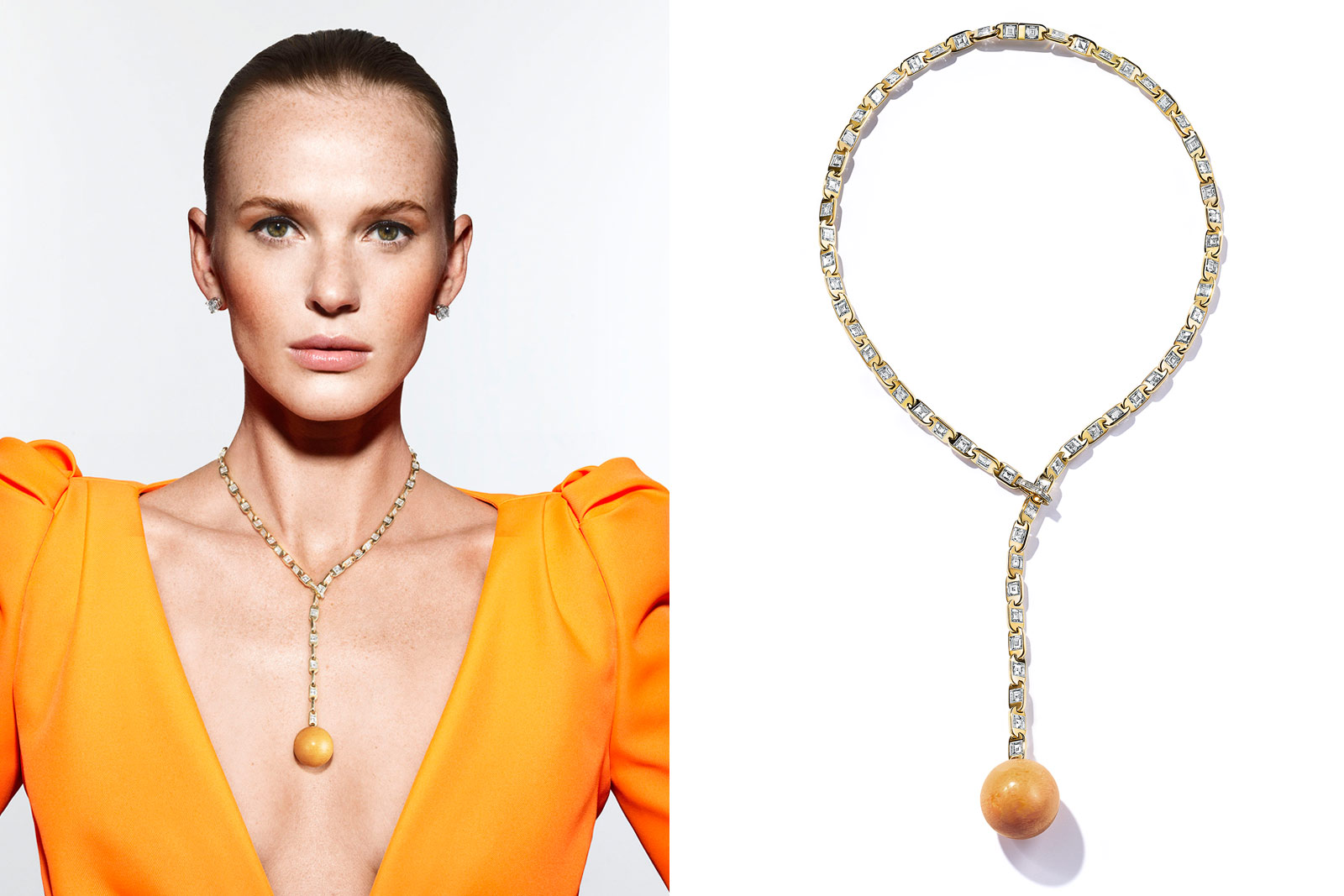 Another perfect bull's eye from my perspective is a lasso necklace made of yellow gold and colourless diamonds adorned with an extremely rare Melo Melo pearl that weighs in at over 95 carats. Victoria Reynolds shared the secrets of her decision to use such rare specimens: "Finding stones for our collections is a quest in pursuit of the most unusual and beautiful specimens. We travel a lot in search of the most marvellous wonders of the natural world. Each of them is hand selected. Sometimes we find gems, but sometimes they magically seem to find us. Sometimes it can take quite literally years for us to find the perfect stone for a particular piece, while in other cases a stone seems to present itself to us and we immediately know that we need it."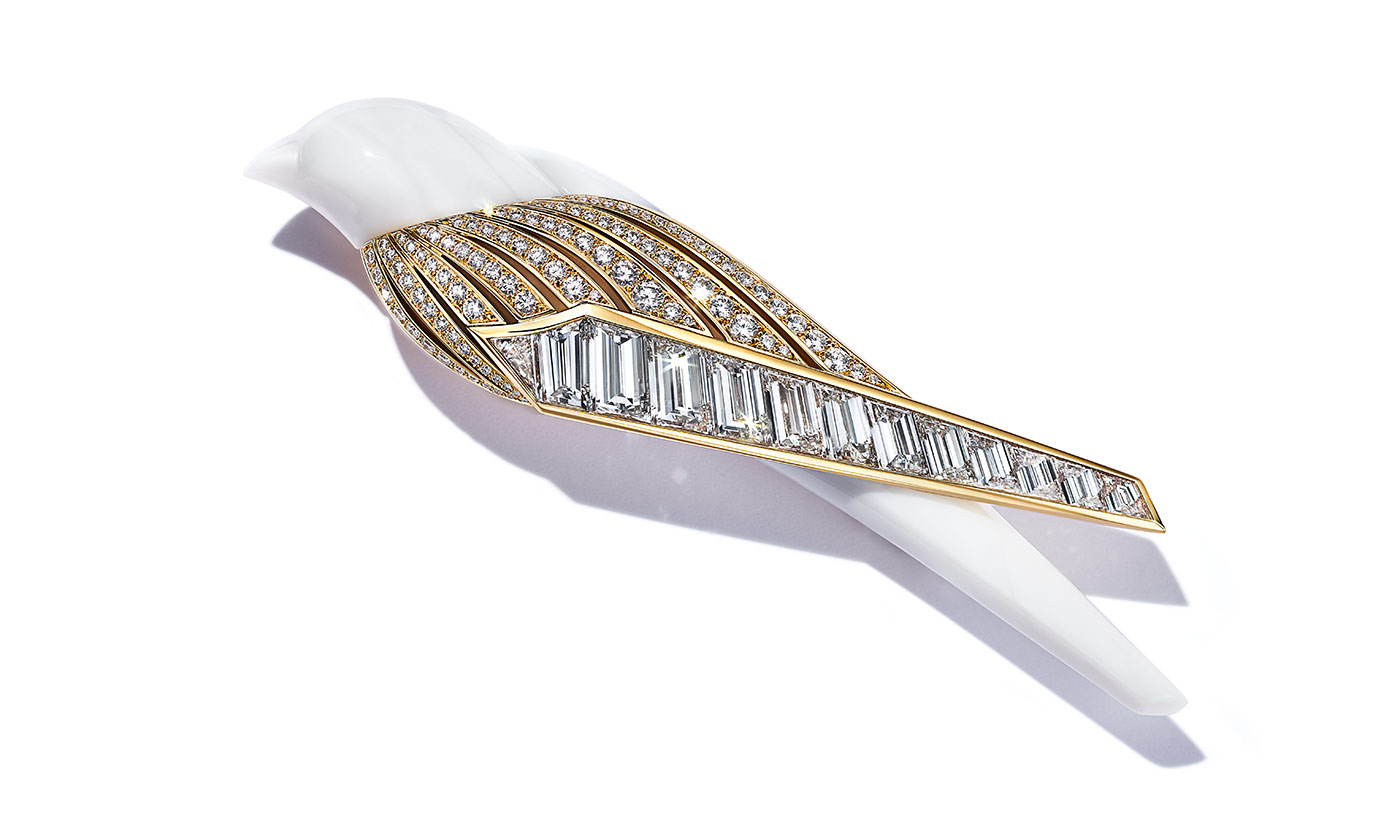 If, however, you prefer colourless diamonds, then you will no doubt find yourself drawn to a breathtaking necklace decorated with a 21 carat D-colour marquise, which has already appeared on the red carpet at the 2020 Oscars, around the neck of none other than Charlize Theron.
Diamond cutters in Israel were able to uncover the truly remarkable beauty of this diamond, which hails from the famous mines of Lesotho, before jewellers in New York dreamed of a way to "hang" it in the air. All of this information is readily available as part of the Diamond Craft Journey initiative established by Tiffany & Co. in 2020, which relays the full path diamonds have taken from their initial mining. It charts their journey from the region or country of their origin to the place where the stone was cut, polished, classified and set.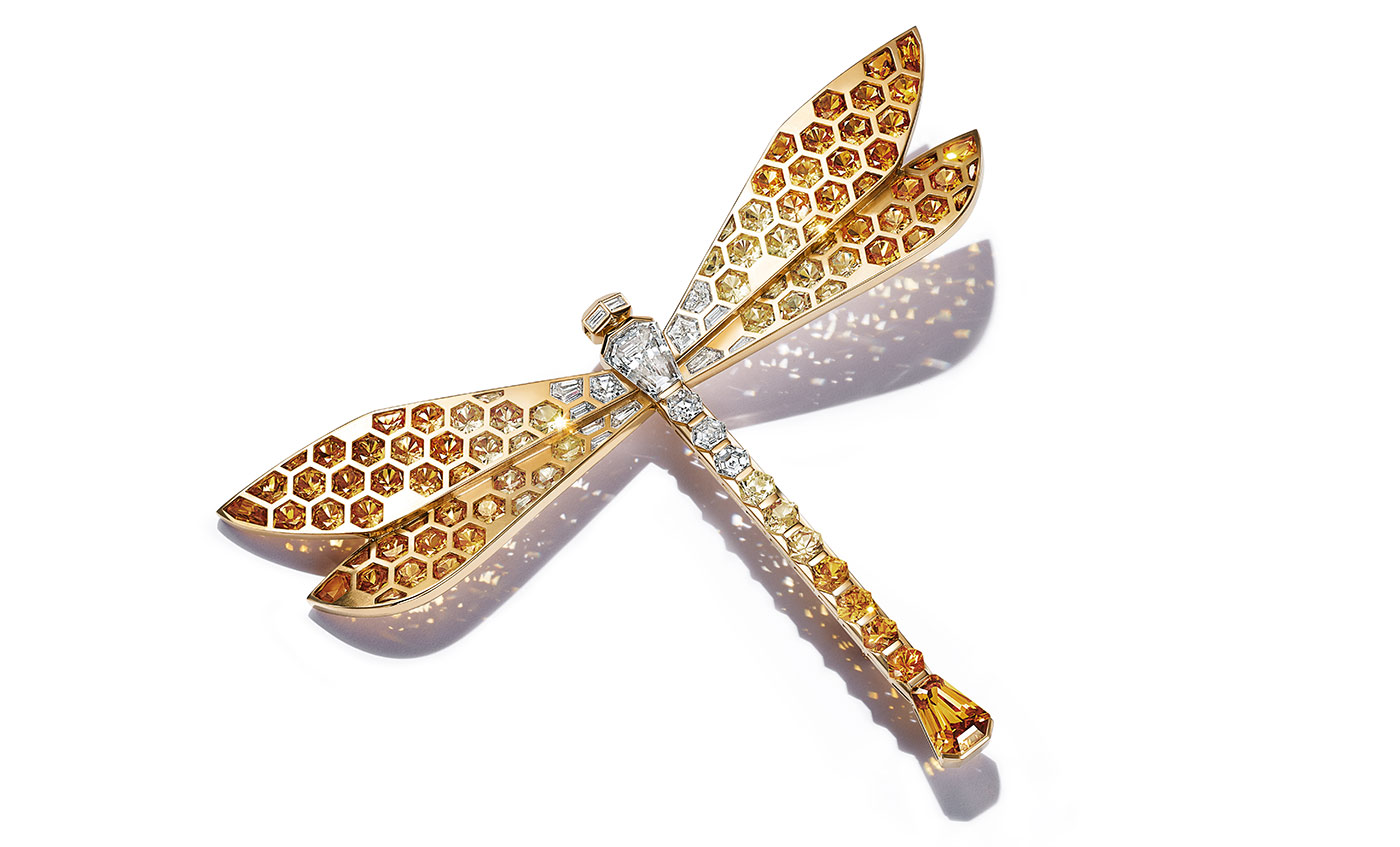 The 2021 Blue Book is the logical continuation of many of the collections that preceded it - one will again find within its pages Art Deco jewellery bedecked with diamond baguettes as jewels that follow a theme. On top of this, one finds jewellery with specially crafted boxes, which was a highlight of the 2019 Blue Book.
However, the Colors of Nature Book undoubtedly stands out compared to many of its predecessors precisely due to an abundance of cheerful colours. I passionately believe the appeal of this collection goes well beyond my own sensibilities and that Tiffany enthusiasts the world over will find it most exciting!