Generally speaking, because of the beauty and rarity of blue diamonds – which comprise only 0.1% of all mined diamonds – they have rightly gained special favour and the glorious status assigned only to elite gemstones. The colour of the stone manifests due to the appearance of boron atoms in the mineral's structure at some stage in its development. The saturation and brightness of the colour depends on the number of boron atoms and, in fact, determines which one of the nine colour intensity groups the stone belongs in, from Faint when the shade is inconspicuous to Fancy Vivid when the stone has a saturated colour. The piercing blue shade of The Sky Blue diamond belongs to this latter colour category, which is how it came to receive its name.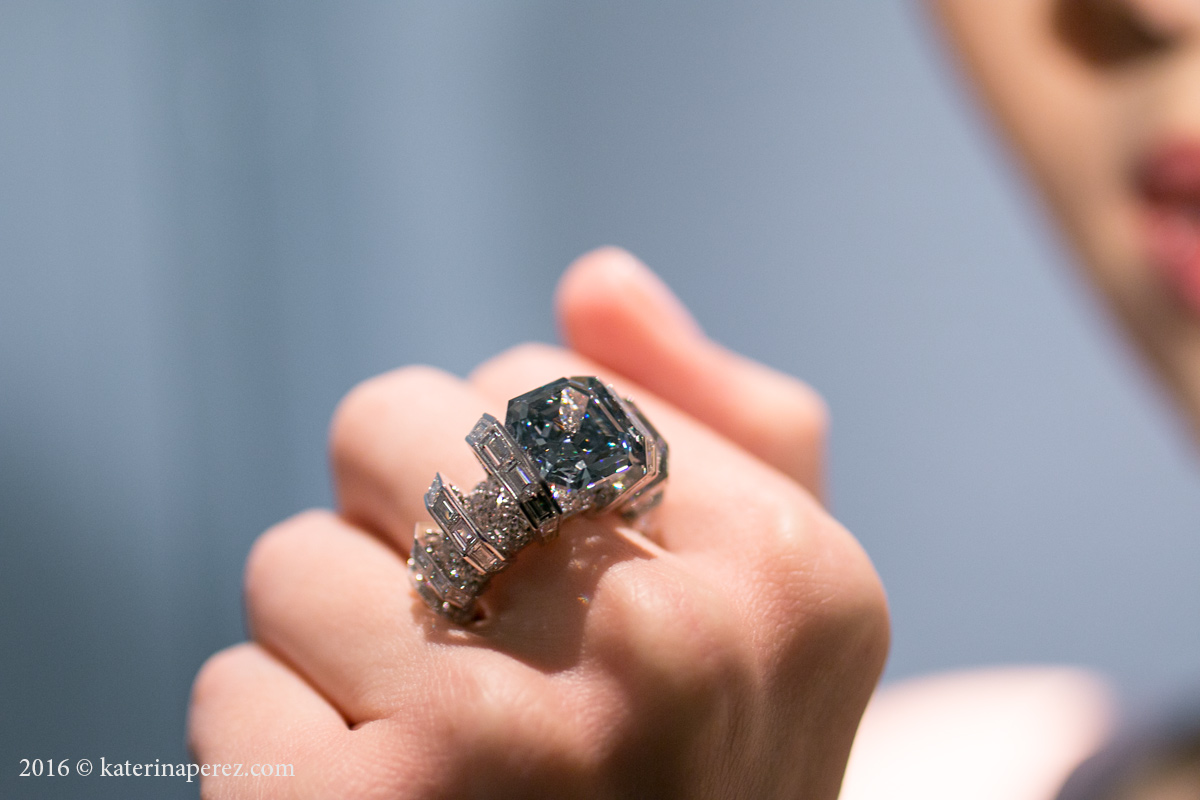 Incidentally, the stone has an ideal polish – which is the final part of faceting a diamond, after which the surface edges of the diamond become flat and smooth like a mirror. This is very important for the light-refracting properties of the stone, as a well-faceted diamond has a high quality light reflectance and, as such, a lively sparkle.
Describing the diamond, David Bennett, Worldwide Chairman of Sotheby's International Jewellery Division, said, "The Sky Blue Diamond is of a wonderfully clear celestial blue, presented in an extremely elegant square emerald cut – in my view, the most flattering of all the cuts for a coloured diamond. This important gem will, I am sure, captivate all collectors of exceptional gemstones."
Valuing a blue diamond is a creative and individual task, because these fantastical stones are not listed in Rapaport. Their cost depends largely on the "play of colour and shadow": extravagant, vivid and very exceptional shades are the most profitable. We can only judge the average cost of these unique diamonds based on the very rare transactions of other blue diamonds that have come before them. For example, The Blue Moon is a stone sold in November 2015 for $45.5 million, and gained four million per carat in profit. Let's see how much The Sky Blue will go for – its preliminary cost is estimated to be between $15-20 million.