"To me, jewellery is so much more than beautiful creations. It bridges time, transmits what matters, connects us. It is a soulmate; it is about how we feel and who we are." These are the wise words of Arina Pouzoullic, the Founder of digital art jewellery gallery, Second Petale, which promotes and curates art jewellery talents and connects clients with new artisans via international events. She offers exceptional modern and vintage jewels for an audience that is looking for artistic jewellery. I have written about Second Pétale previously, as I have always admired Pouzoullic's ability to find special pieces using her jewellery sixth sense.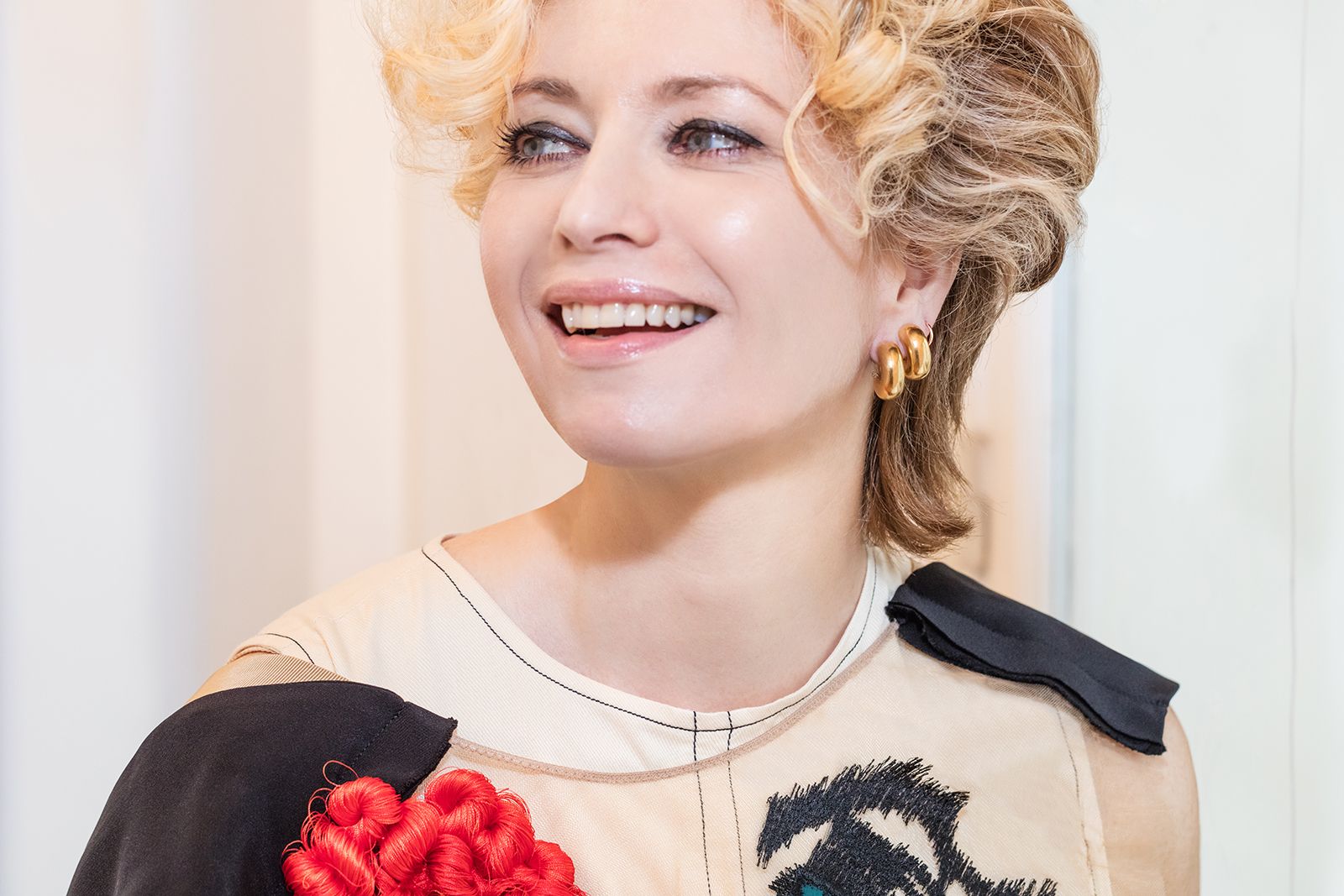 In our post-pandemic world, the digital nature of Second Petale is what is helping it to stand apart and attract new collectors. Pouzoullic says: "Second Petale was conceived as a digital artistic gallery presenting curated jewellery as works of art. The gallery showcases its collections through high-profile events, exhibitions and collaborations, both digital and physical. Both are equally important to me." An example of these digital events is 'Jewellery Talent of Today' – a one-of-a-kind initiative that Pouzoullic designed and developed with Christie's. The programme is held twice per year via Christie's online auctions and gives fantastic endorsement to the artists involved, as well as the potential to reach a relevant global audience.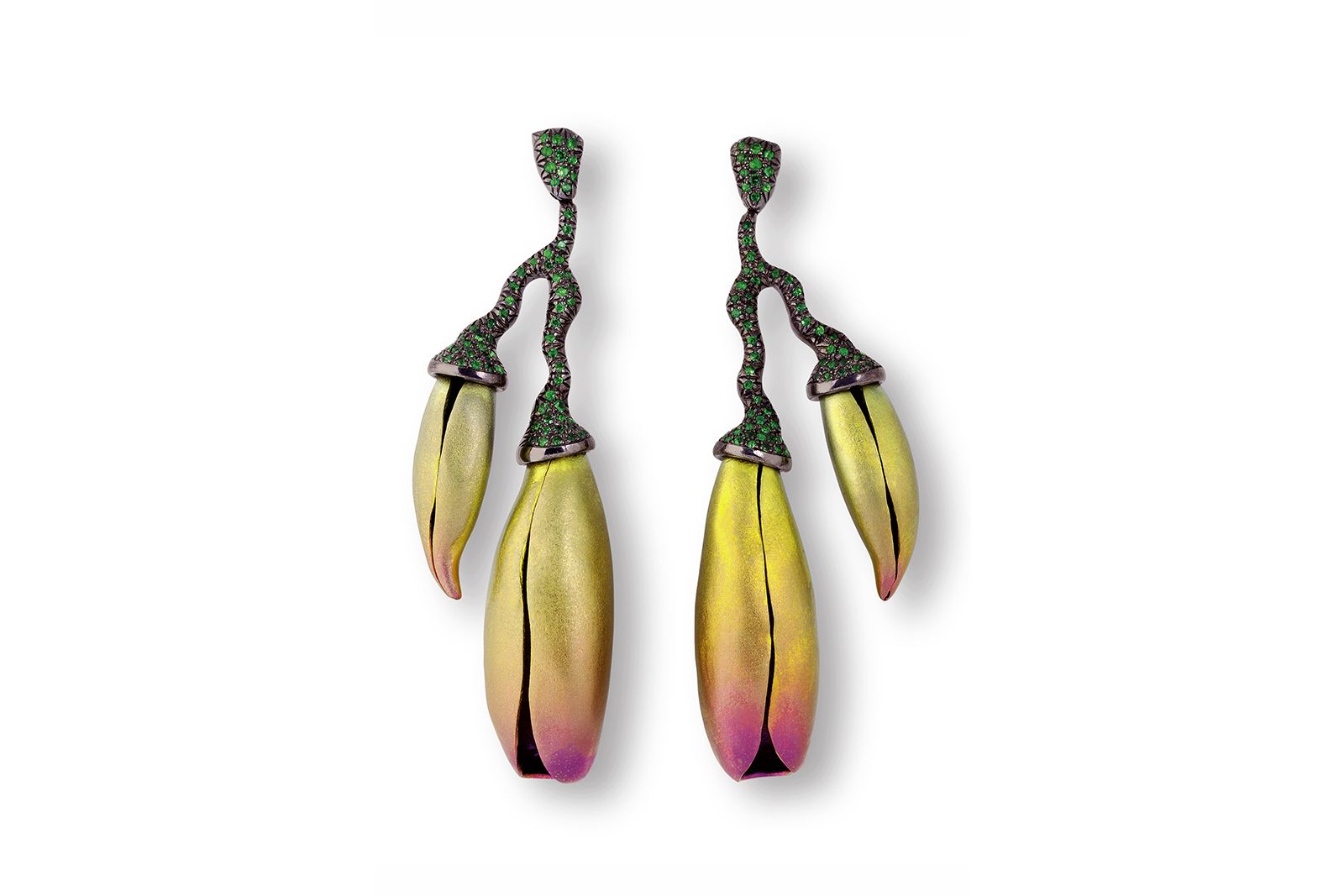 Another prestigious event is PAD Paris, taking place from April 5-10, 2022. Second Petale will be there to represent the curated works of four designers (who I will introduce you to in a separate article). If I was an art jeweller, I would be confident knowing that someone as passionate about jewellery as Pouzoullic was on my side, presenting my pieces to the world. Below, you will find the highlights from a conversation I had with Pouzoullic recently.
Katerina Perez: What inspired you to establish Second Petale?
Arina Pouzoullic: I created Second Petale in 2019 to celebrate talent and promote the art of jewellery. Prior to that, I had a successful financial management career in a multinational corporation. The business experience, skills and culture of excellence I gained there gave me an entrepreneurial advantage. I have always been passionate about the arts and jewellery – I have been collecting jewellery since I was a child, so the choice of industry was obvious.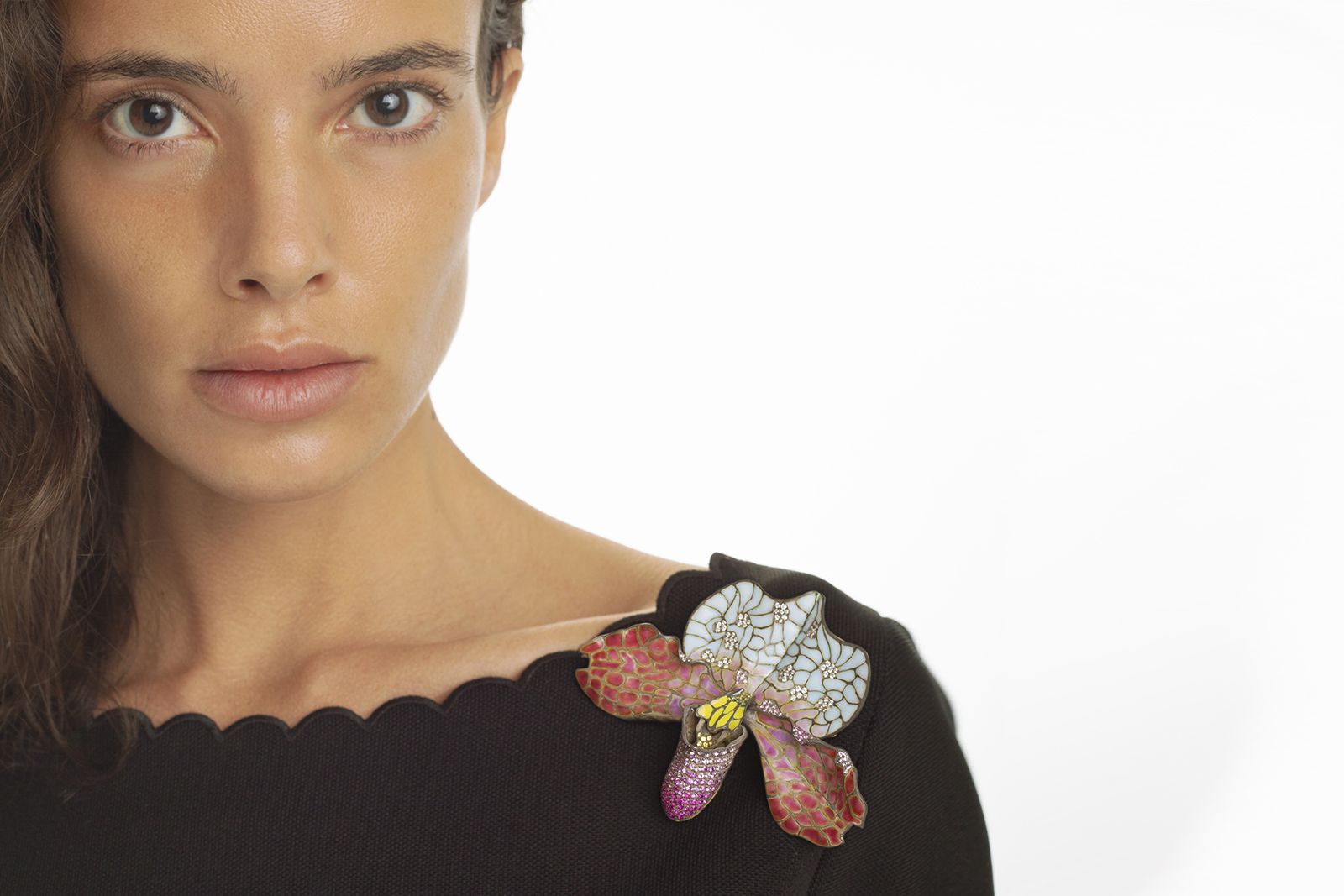 KP: How would you describe what you do as a curator? What is your mission?
AP: Every curator has a very personal reading [of jewellery], however, the role of the curator is universal: to open doors and create opportunities for audiences and for talent by being the bridge that connects the collector and the artist's work. To carry this mission in an impactful way, I champion and celebrate the talent I work with. To me, it is very important to embody the brand, its values and work in order to tell its story. I also create opportunities in an innovative and creative manner. Brands need exposure and I create this exposure via high profile collaborations to ensure maximum value. An example would be 'Jewellery Talent of Today' – our successful programme with Christie's Jewellery Paris to spotlight contemporary talent. A third edition is on its way.
KP: When you are searching for new brands to work with, what factors do you consider?
AP: First, it is about their work – I need to feel emotion. Then, many things matter, such as how audacious their designs are, how new, how unique and whether they address the public beyond boundaries. I look at how strong their creative vision is, what their message is and the excellence of their craftsmanship. What do they need? Where do they want to be? Curiosity and interest in my work are also important… it is all a process and a conversation.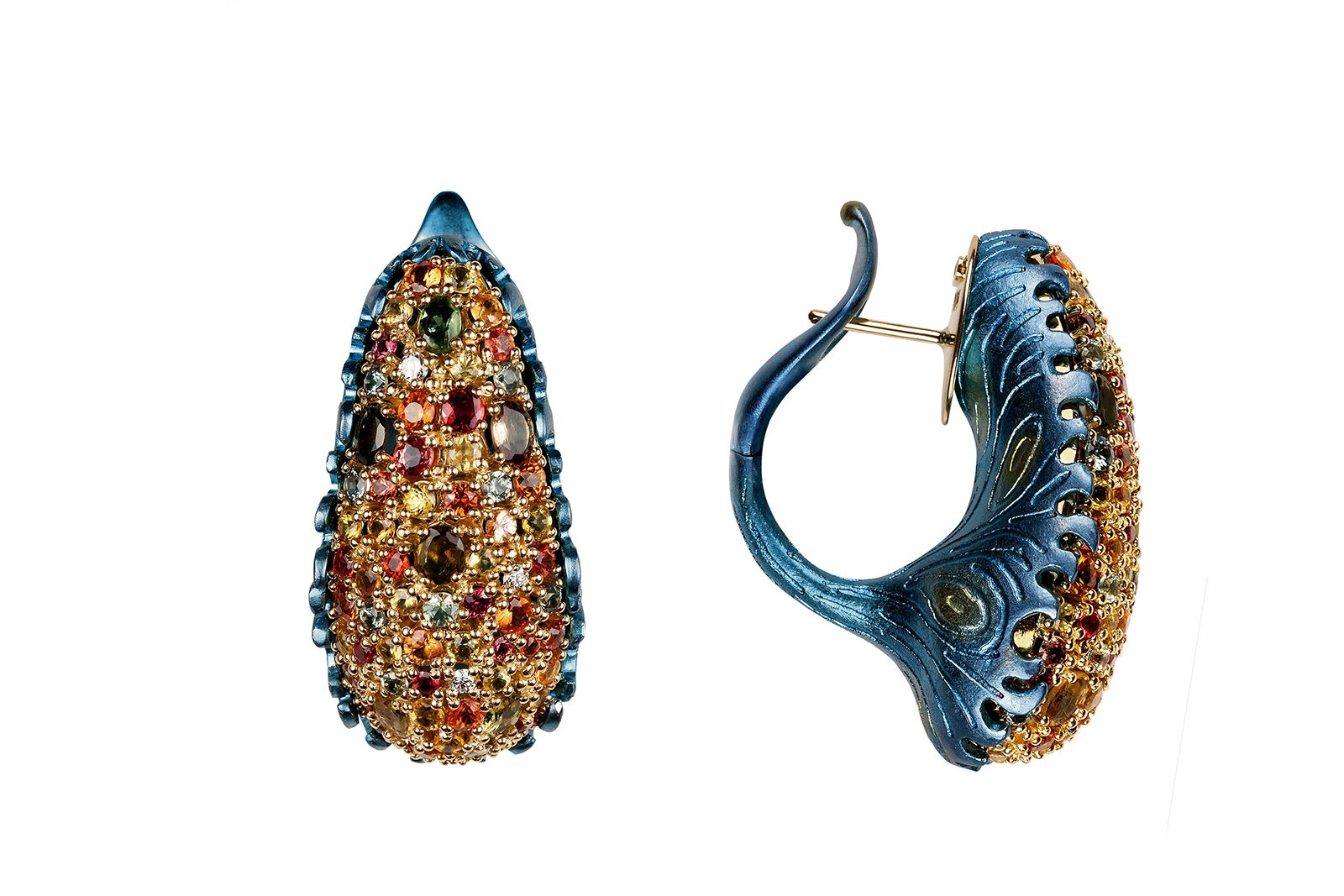 KP: What is your process for selecting and curating works of art jewellery?
AP: I trust my instincts. Every work I show I am in love with and would wear. It should be relevant and have contemporary resonance. Beyond aesthetics, I look for excellent craftsmanship where every detail matters. For digital exposure, I am also attentive to the photogenic potential of the piece.
KP: What do you think today's collectors are looking for?
AP: I think every collector wants to be thrilled, to feel their heart beat faster. There is a universal wish to see authentic talents and with this comes an incentive to learn, to go further. I think this is precisely one of the features of art jewellery, likewise any art, actually. It is newness and an ability to excite reflection and curiosity.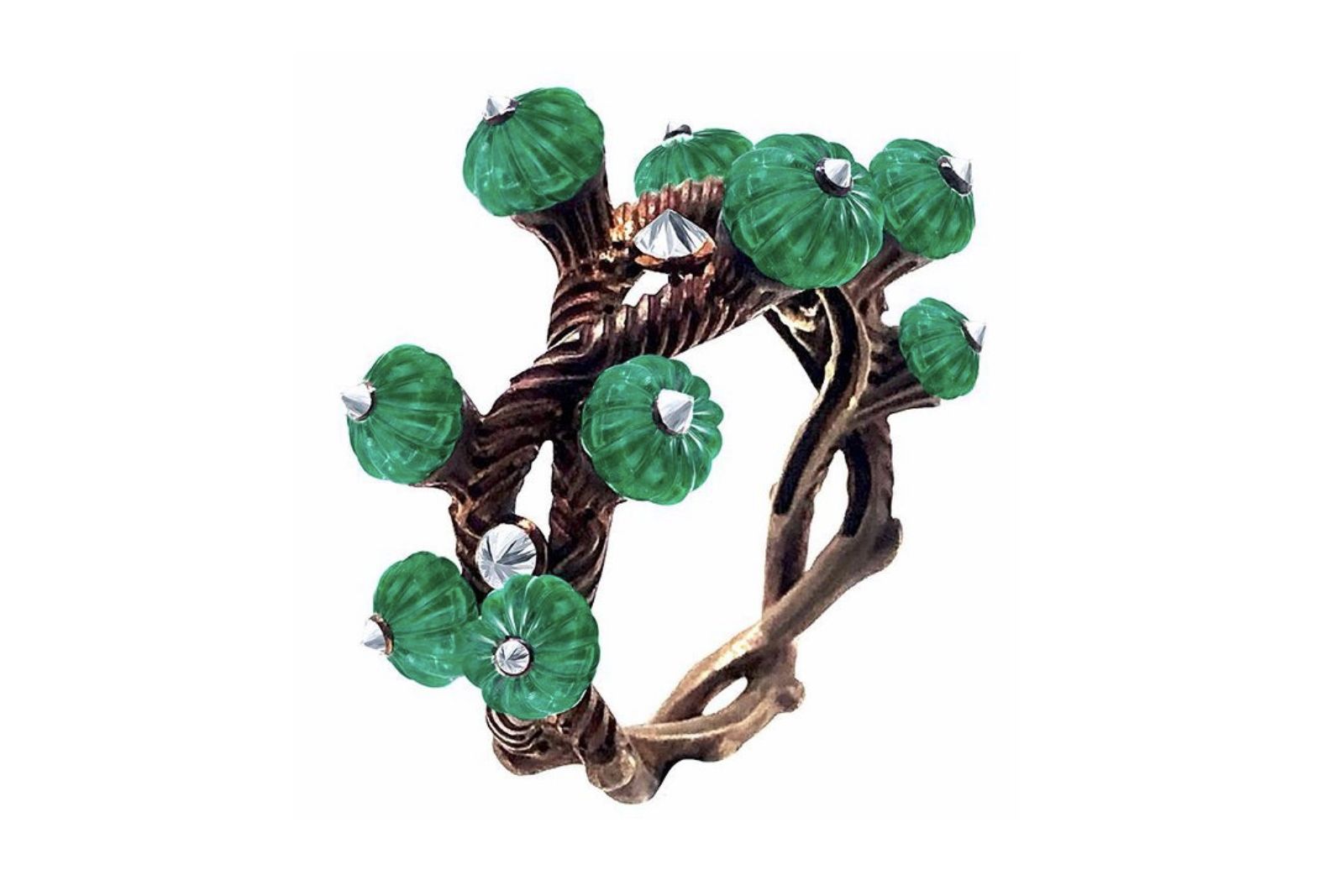 KP: You also have a vintage collection - how does this complement the contemporary pieces in your gallery?
AP: Signed or anonymous, they come from private collections and renowned auction houses. I have chosen them for their distinguished design, for their craftsmanship, creative audacity and the connections they create. That's the link with the contemporary curation: it's all about art. I love the work of the post-1940s and modernists. Just to name a few, at PAD I will showcase work by Andrew Grima, George Lenfant, Pierre Sterle and Jean Vendome.
KP: How do you work with shows like PAD Paris to highlight the works of the designers you represent?
AP: PAD Paris is a fantastic opportunity to spotlight their work. PAD's identity is eclectic, like a dialogue between art disciplines and representation of the best galleries. It is an exclusive and intimate fair that provides the best content and audience. Jewellery art is represented by around 15% of the participants, none of them is in competition as every gallery is different. This means it's a great opportunity for jewellery arts to shine! I am thrilled and very impatient to show the work of the fabulous talents I work with: Luz Camino, MAD Joaillerie, Marie Mas and Dries Criel of BARE. They will be present at the show meeting the public, who will have a fabulous opportunity to learn about their art right from the source. Who better to talk about their creations than the designers themselves? I am delighted that I can provide this bridge.
I often feel impatient to show you the high jewels I have encountered on my travels, so I can empathise with Pouzoullic's countdown to PAD Paris. Without people like her, there's a chance we might miss out on discovering art jewellery that deserves to be seen. Having Arina Pouzoullic in your corner might be the secret weapon you need to take your jewellery collection to the next level.