Firstly, in my opinion, there should not be any fixed or definitive rules for accessorising with jewellery. I remember how surprised I was hearing Russian fashion historian Alexander Vasiliev saying that diamonds should only be worn after 6 pm. What an old-school thing to say, I thought! Why would I look at my watch waiting for the 'right' time to wear my favourite diamond studs or a diamond pendant that I got for my birthday? Perhaps in recent history there have been codes of conduct and adornment etiquettes that have constrained personal expression. However, in today's individualistic and creatively diverse world, there are few rules to contend with. Styling jewellery is personal to you and therefore you must go on a journey of self-discovery! Below you will find some of the routes that I have taken to formulate my own blueprint for combining, mixing, matching, and layering the jewels in my collection…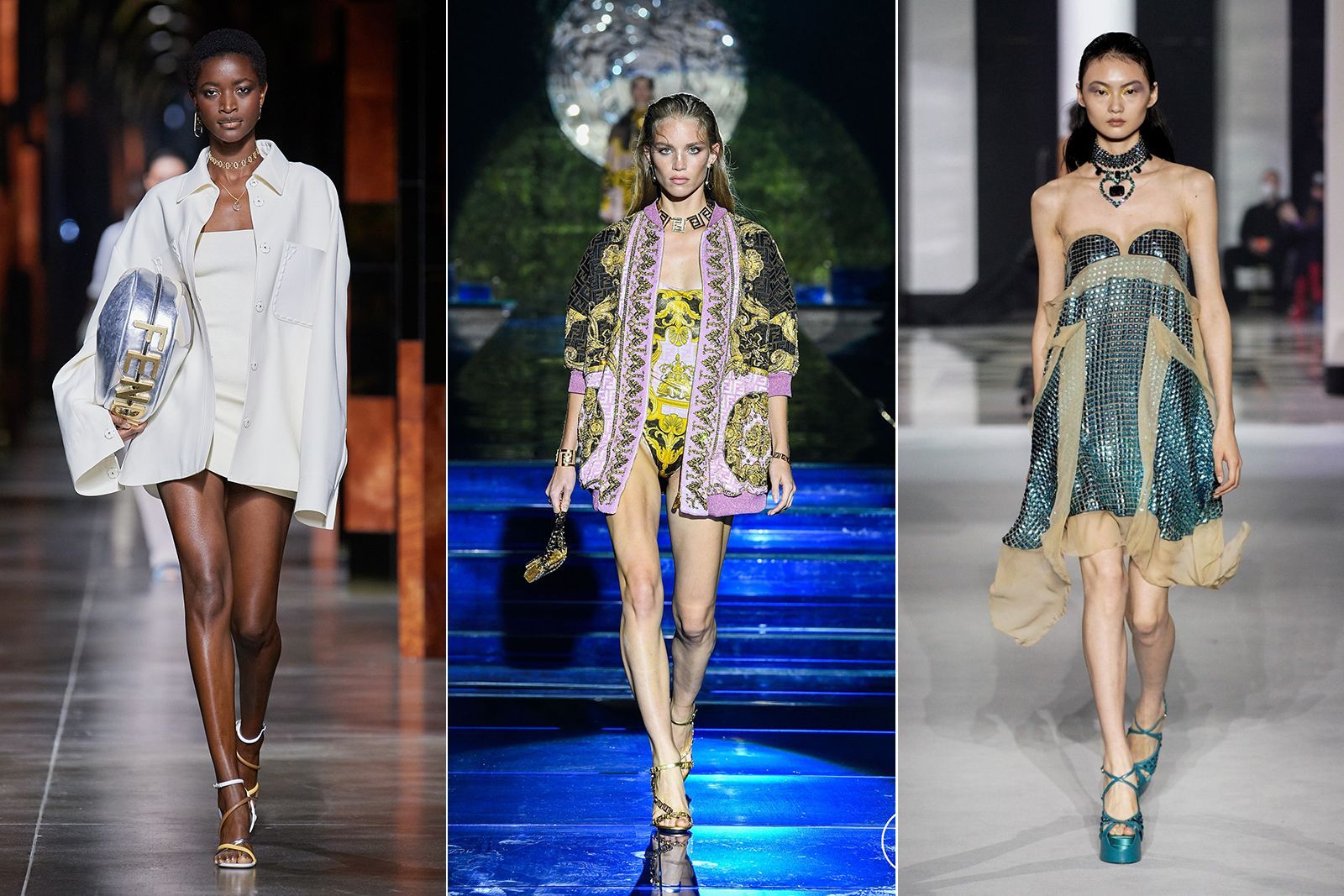 Study the Catwalks
It's true that the runways are often an exaggerated (and idealised) version of real-world dressing, but there are plenty of ideas to be found. Magazines like Vogue Collections contain photographs of the brands and themes to watch, which means you can pull out ideas related to jewellery. This is one of the tools we have used here at KaterinaPerez.com to discern the top three trends for SS22: chokers, statement earrings and cuff bracelets.
Follow the Celebs
There's a symbiotic relationship between fashion, celebrities and influencers that means jewellery styling trends can emerge from one and be tweaked by the other. Find people whose style you admire and follow their sartorial lead (for example, check out Bella Hadid supporting a collaboration between Verconiik hats and Brandon Hurtado-Sandler by wearing a jewelled hat or Rihanna layering long necklaces in her pregnancy photos ). Here are some of the most talked about celebrity jewellery moments to get you started.
Look to the Icons
Elizabeth Taylor is the ideal example of a woman who understood, obsessed over and worshipped her jewellery. Go back in time to the 'Golden Age of Hollywood' to find inspiration, as well as to cultural icons like Wallace Simpson, Jackie Kennedy and Audrey Hepburn to follow some of their timeless modes of accessorising.
Be Red Carpet Savvy
Keep a watchful eye on the red carpets of the Cannes Film Festival, the Met Gala, the Oscars and many other high-profile events. Some of the most inspirational ideas are played out on a high-stakes stage… red carpet dressing is a big business! In fact, we rounded up our favourite red carpet jewellery moments of 2021, here. This is also a great place to see experimental and confident men's jewellery and spot new trends in men's fashion in real time.
Ask Your Favourite Brands
If you have a brand or designer you adore (and whose pieces feature prominently in your jewellery box), why not ask them how they envision pieces to be worn? You may also be able to request a look book that offers up the brand's vision, including model photography and styling insights.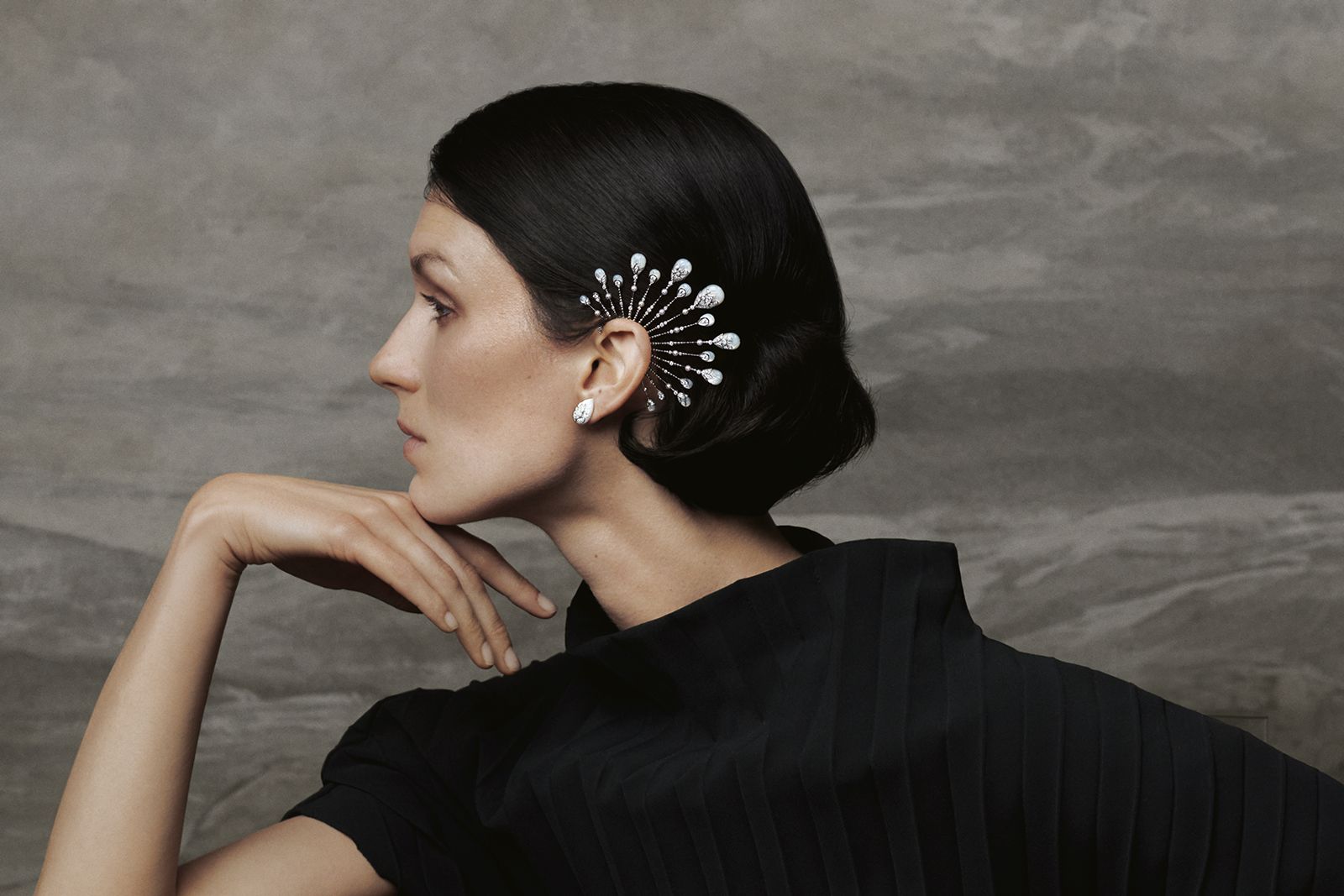 Read Style Guides
There's a wealth of ideas and inspiration on this very website. Whether writing about the latest Hollywood event or a new collection, we always strive to include photographs of pieces being worn to give you a sense of shape, scale and volume. We've also written about the jewels to put away for SS22 in case you are planning to focus on styling for the coming season.
Invest in Books
I keep a selection of books on my shelves to turn to when I need styling inspiration. For example, there's Jewellery for Gentlemen by James Sherwood, The One Hundred: A Guide to the Pieces Every Stylish Woman Must Own by Nina Garcia, Fashion for Jewels – 100 Years of Styles and Icons by Carol Woolton, and How to Wear Jewelry with illustrations by Judith Van Den Hoek. You can find more book insights and recommendations, here.
Just like any other art form, jewellery is impossible to separate from personal taste. The only thing I can encourage is that you experiment, explore and take enjoyment in the process of styling your pieces, whether you find the formula immediately or make mistakes along the way.