Since Maison M was founded in 2012 by Her Royal Highness Princess Lalla Meryem of Morocco, its courage and innovative creativity have challenged traditions of High Jewellery. All the pieces in the collection were transformed into unique works of art and presented on April 28 to a small circle of exclusive guests.
Her Royal Highness is a very modern princess who is especially keen on creativity. Art, jewellery and gemstone magic play an important role in her life, which is why she gained an education in the field of gemmology before designing the collection. Gemstones are born underground and form over millions of years before emerging to reveal their incredible colours. The Princess believes these natural wonders exist not simply to sleep in the bowels of the earth or deep in a dark safe, but in order to add poetry to jewellery art.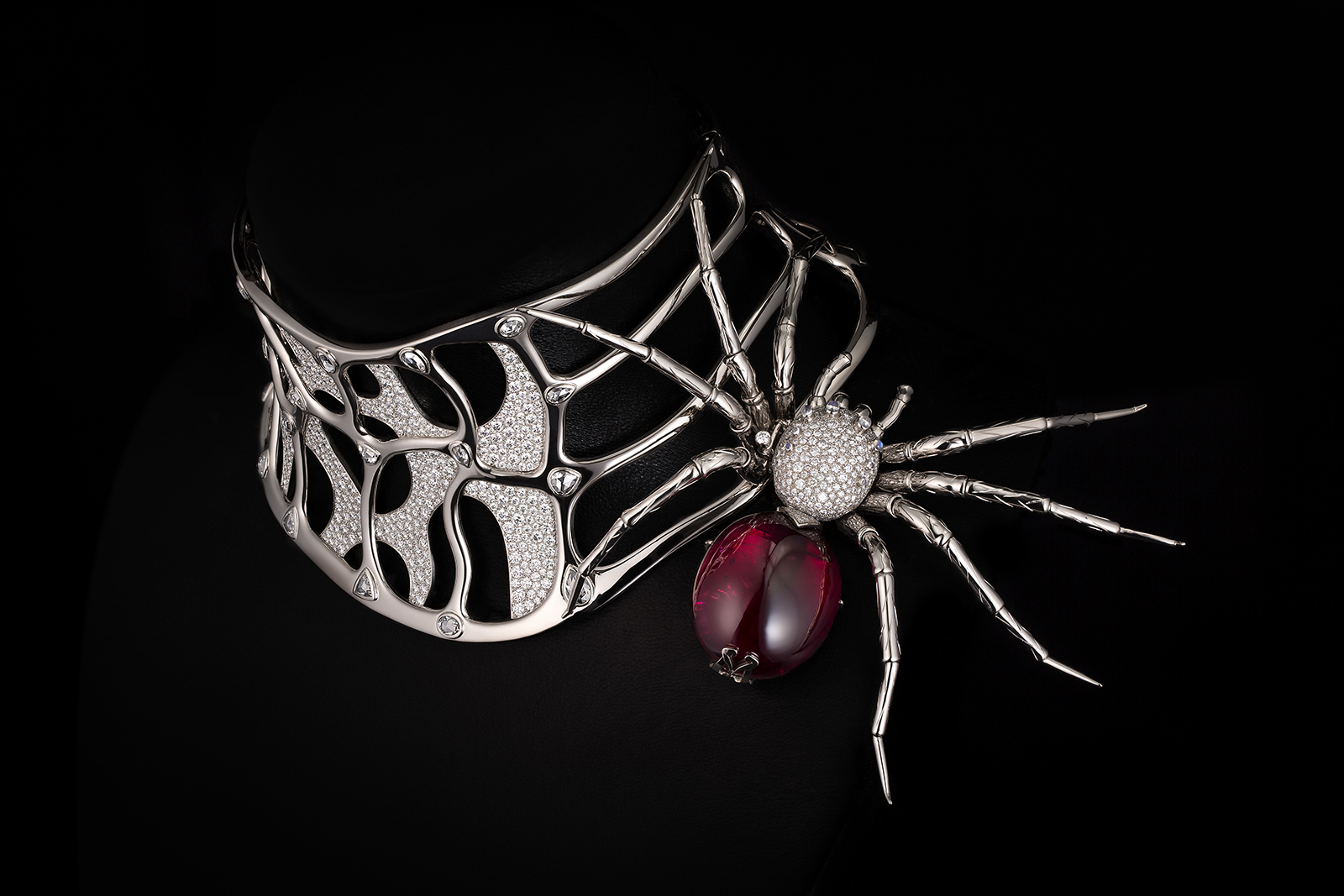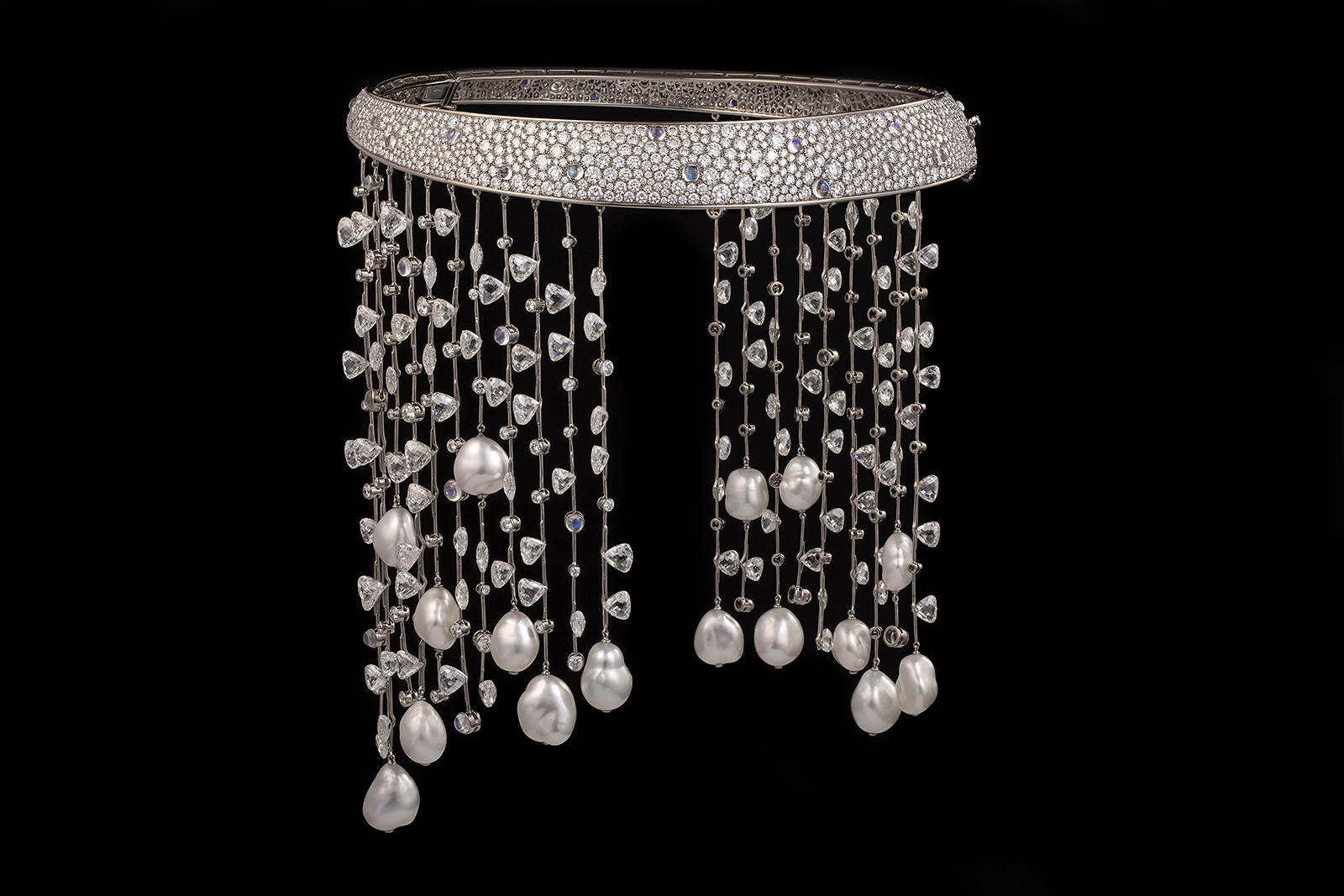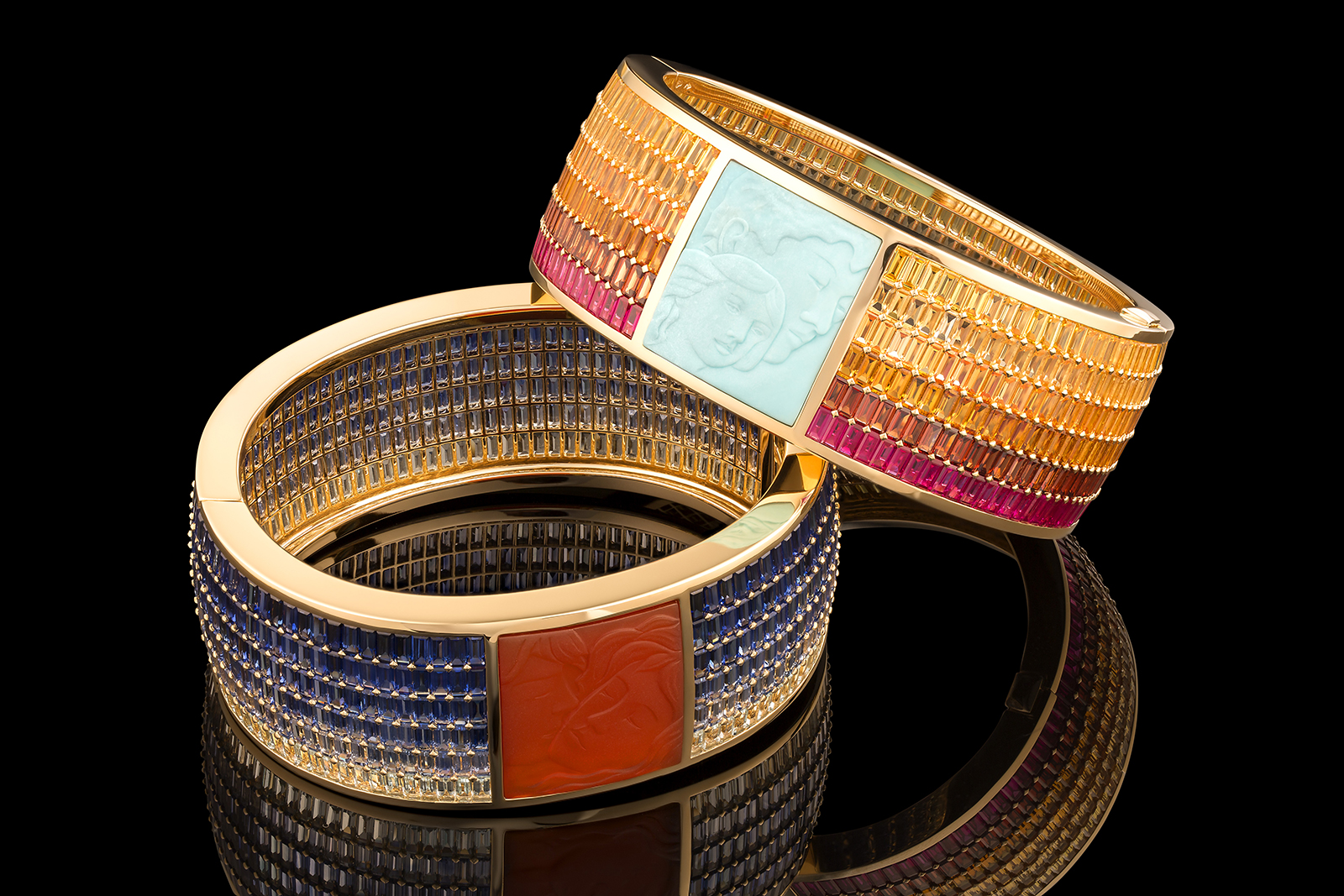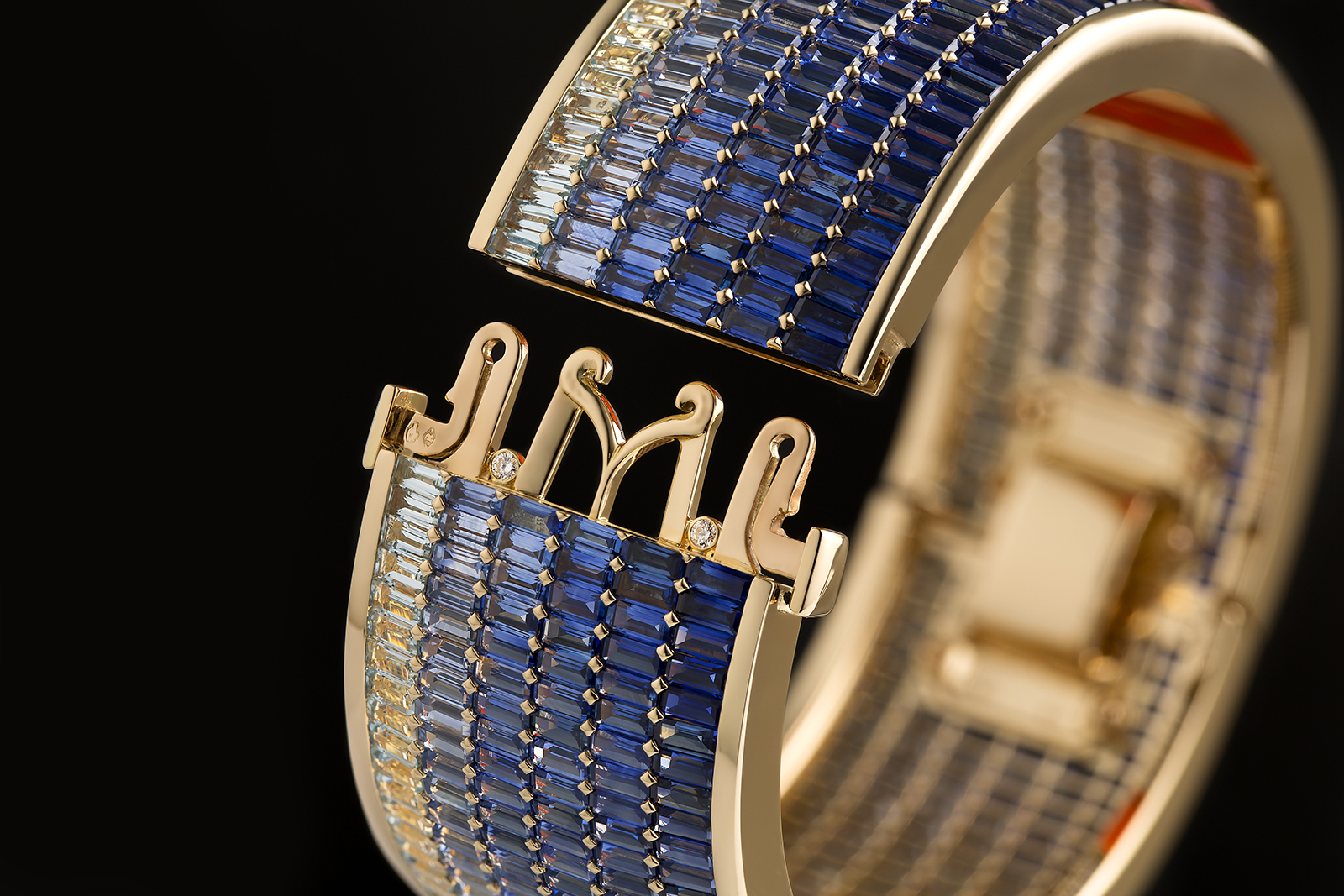 The playful collection, inspired by Shakespeare's A Midsummer Night's Dream, contains nine unique pieces. Borrowing symbols and character traits from the mythological play, some of the finest jewellery masters in the business brought the enchanted world as envisaged by HRH Princess Lalla Meryem to life, a world in which trees, flowers and forest dwellers do the acting. Assisted by magic, spells cast enable the triumph of the protagonists' love, so the Maison M collection might be called an ode to life and light, penetrating through the night.
The pieces, with their subtle aesthetics, grace and tenderness, are imprinted with and mirror the grace and poetry of nature. The provocation of the world of Shakespeare's play – a world where fairy tales and dreams are reality – allowed the Princess to push aside classical conceptions of jewellery. Her creative approach to jewellery form is reflected, for example, in the Phalène necklace with its colourless and black diamonds, sapphires, spinels and aquamarines. From the front, it appears to be made from a few intertwining threads of diamonds, but on the back one finds a magnificent pattern in the form of a butterfly unfurling its wings. Another example of this unconventional approach is the Toile d'Araignée choker with its huge spider. Its form is openwork weaving of white gold and diamonds, and in place of a traditional lock is a framed corset tightened with scarlet shoelaces.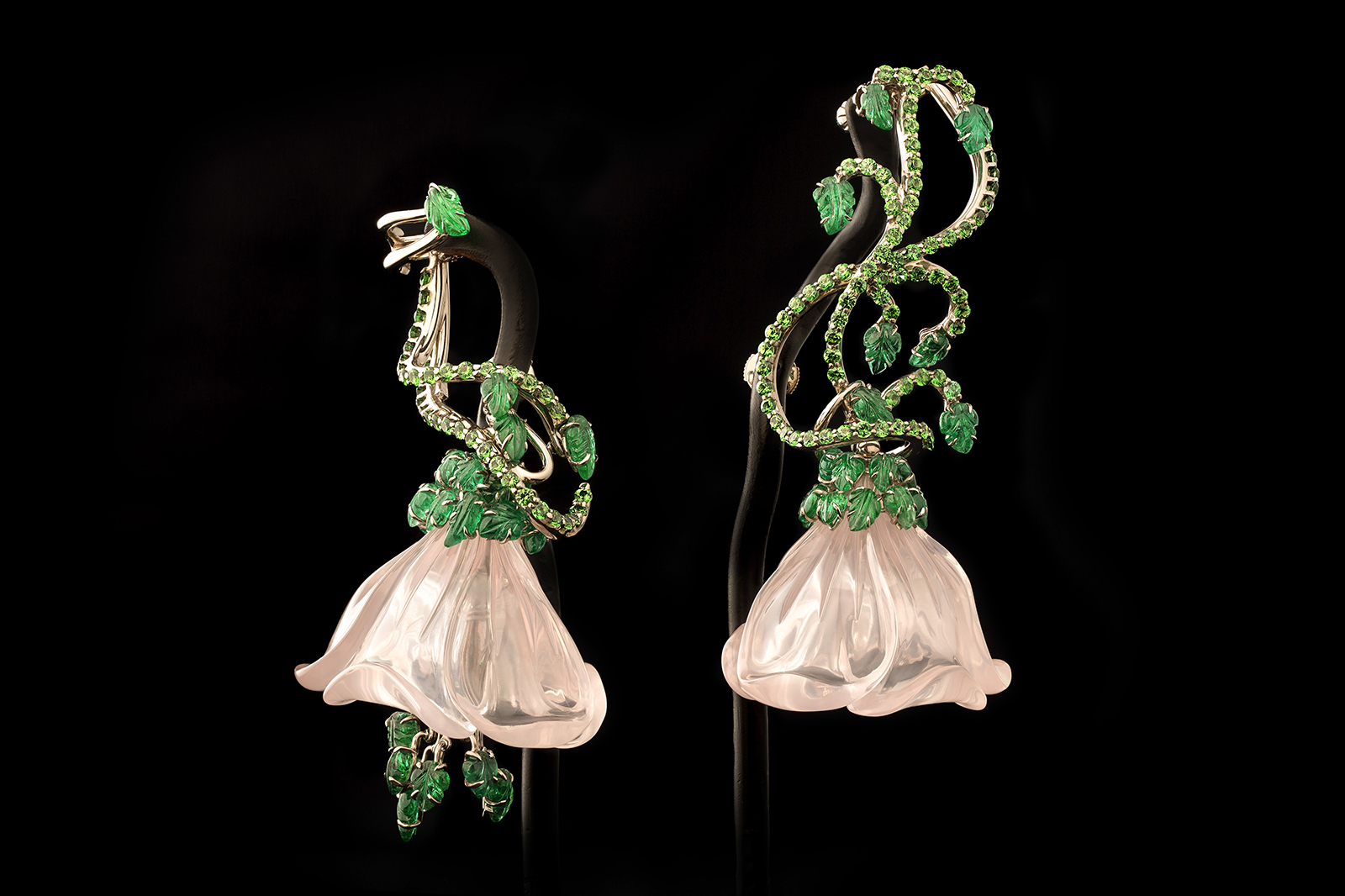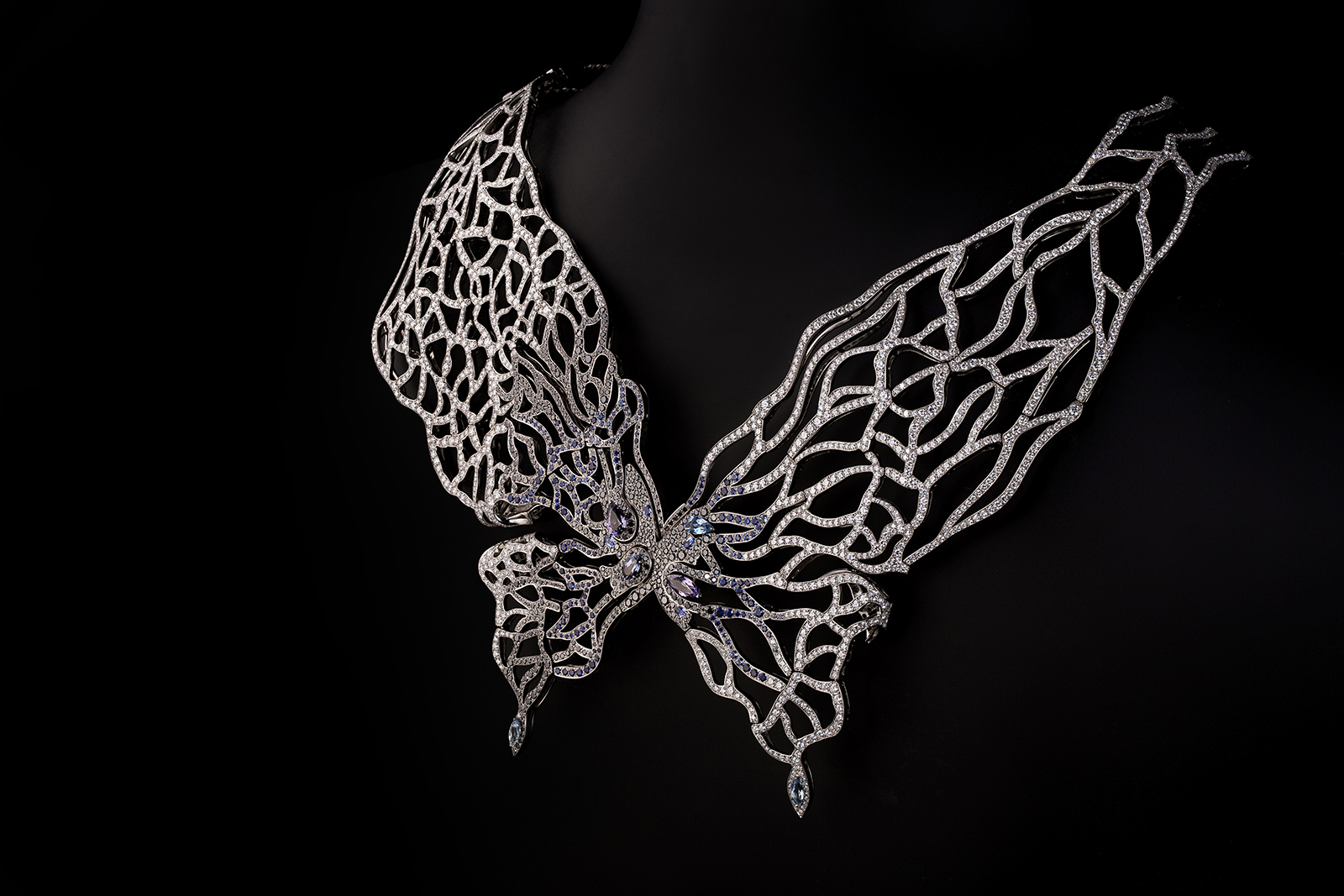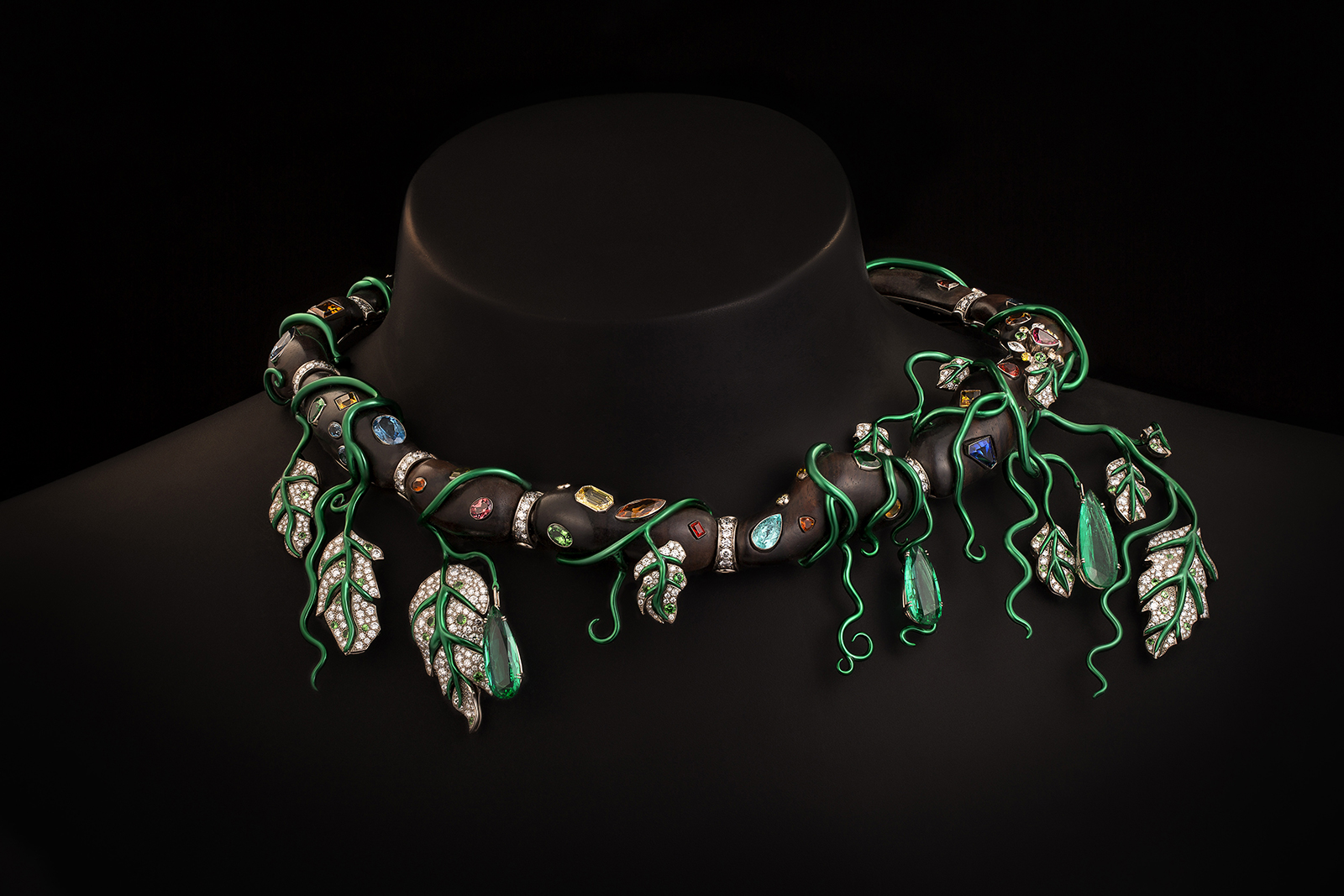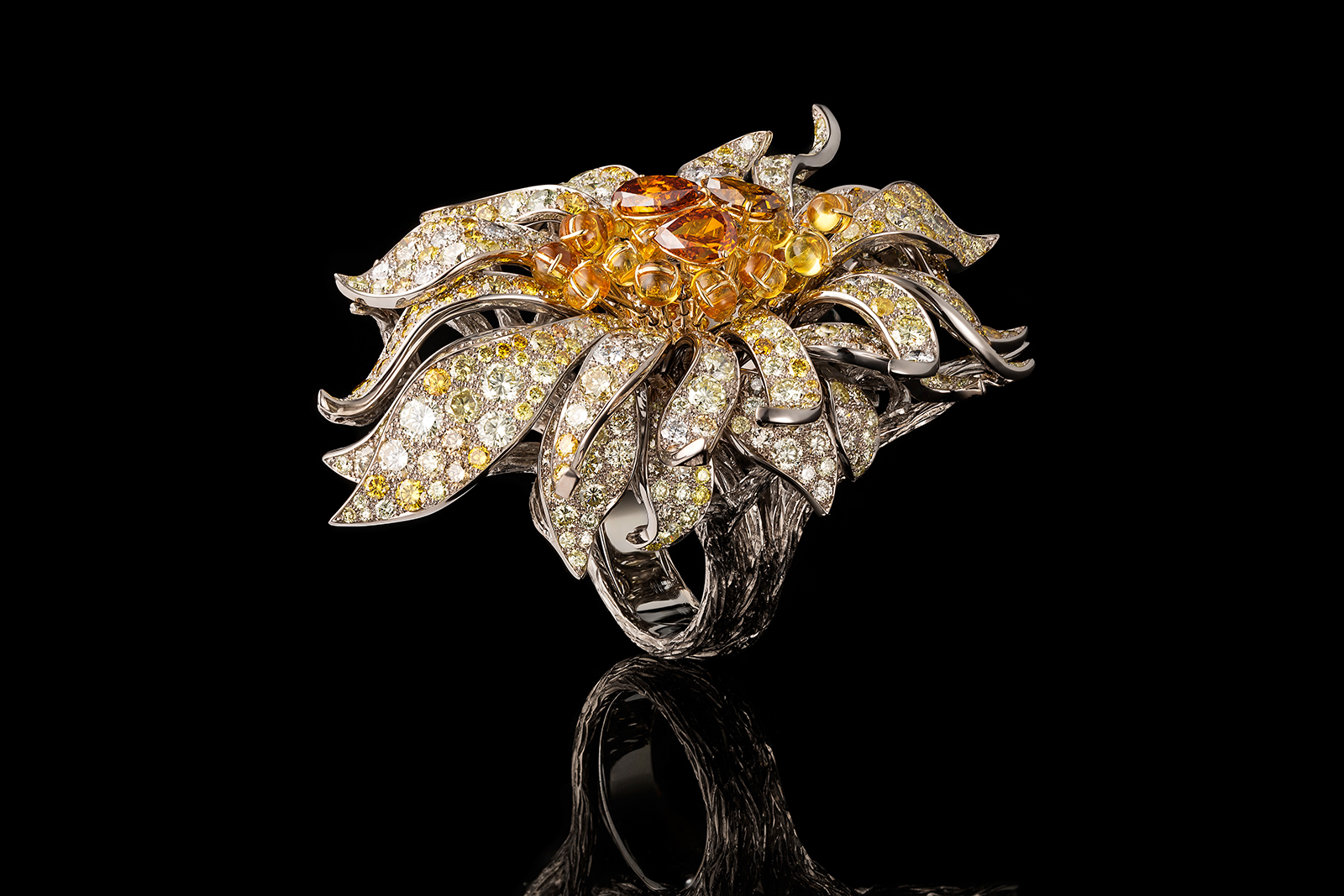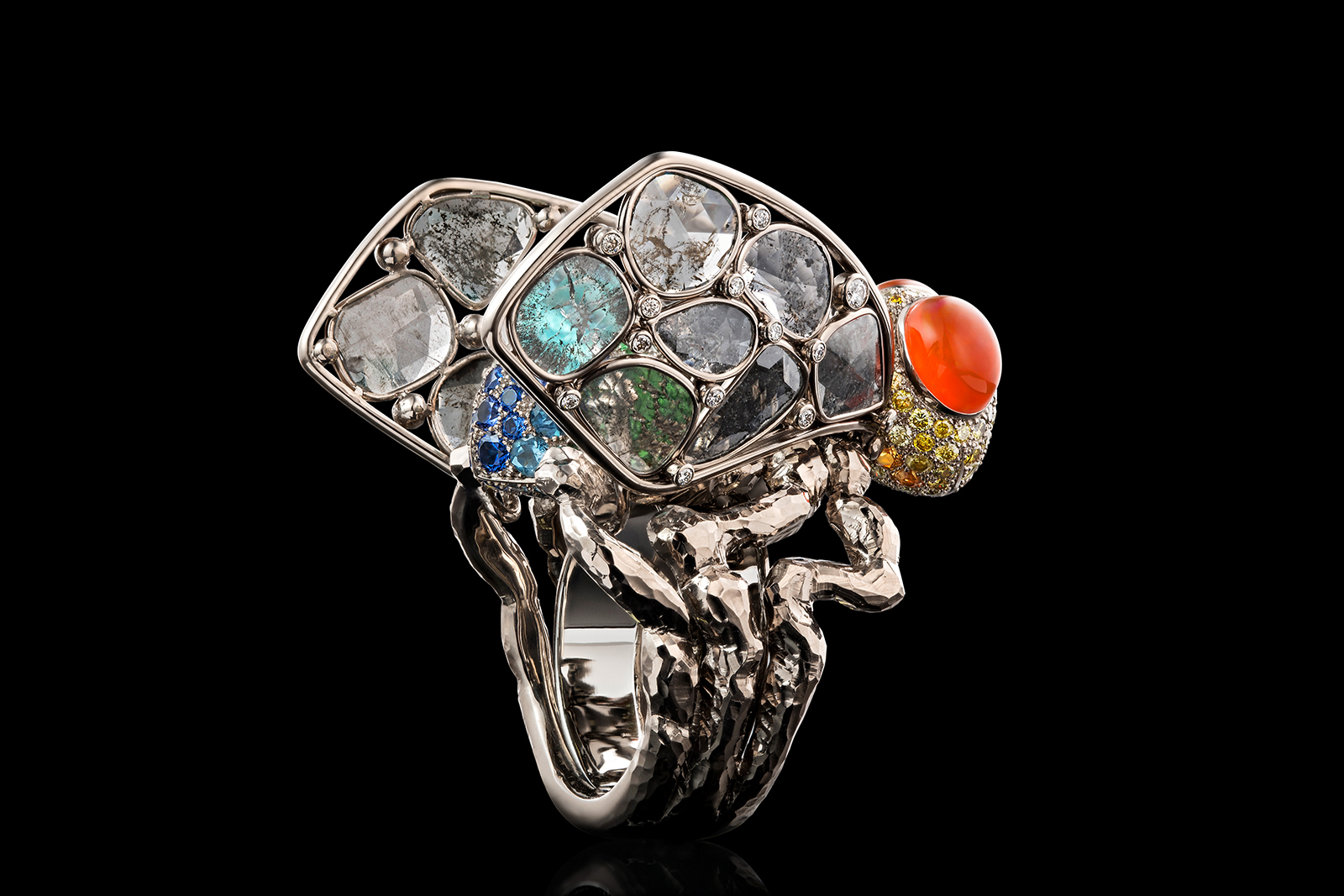 Maison M is appealing to bold and refined women looking for jewellery laden with meaning. Cascades of diamonds and pearls in jewellery are just like cascades of fabric in high fashion. Bracelets are embellished with cameos skilfully carved in Idar-Oberstein and graded shades of sapphires that reflect the changing and bright colours of dawn. The audacity of the pieces is also evident in their materials: ebony wooden frames and lacquered vines in the Vagabonde necklace, the carved pink quartz Fleur des Pois flowers, the transparent diamond-sliced wings of the Moucheron ring – all these reproduce the liveliness and grace of nature.
Original ideas and the finest gemstones chosen by the Princess herself, married with impeccable skill – you will understand why the pieces produced a real sensation at their showing. The ateliers of High Jewellery in Morocco who brought this collection into being relied on their partners - jewellery masters who manufacture for famous French houses. A wonderful combination of talent and skill allowed for the creation of some truly unprecedented interpretations of A Midsummer Night's Dream.