Water.org is an international nonprofit organisation that has transformed millions of lives around the world by providing access to safe, clean drinking water and sanitation to those without it. To date, Water.org has transformed more than 13 million lives by providing access to safe drinking Water.
Maria Canale has felt a deep connection to water since her childhood summers spent at Rhode Island beaches on the Atlantic Ocean. The sound of the ocean's waves breaking on a sandy beach, and the clarity found in pure blue water have been key inspirations for Maria's designs throughout her career.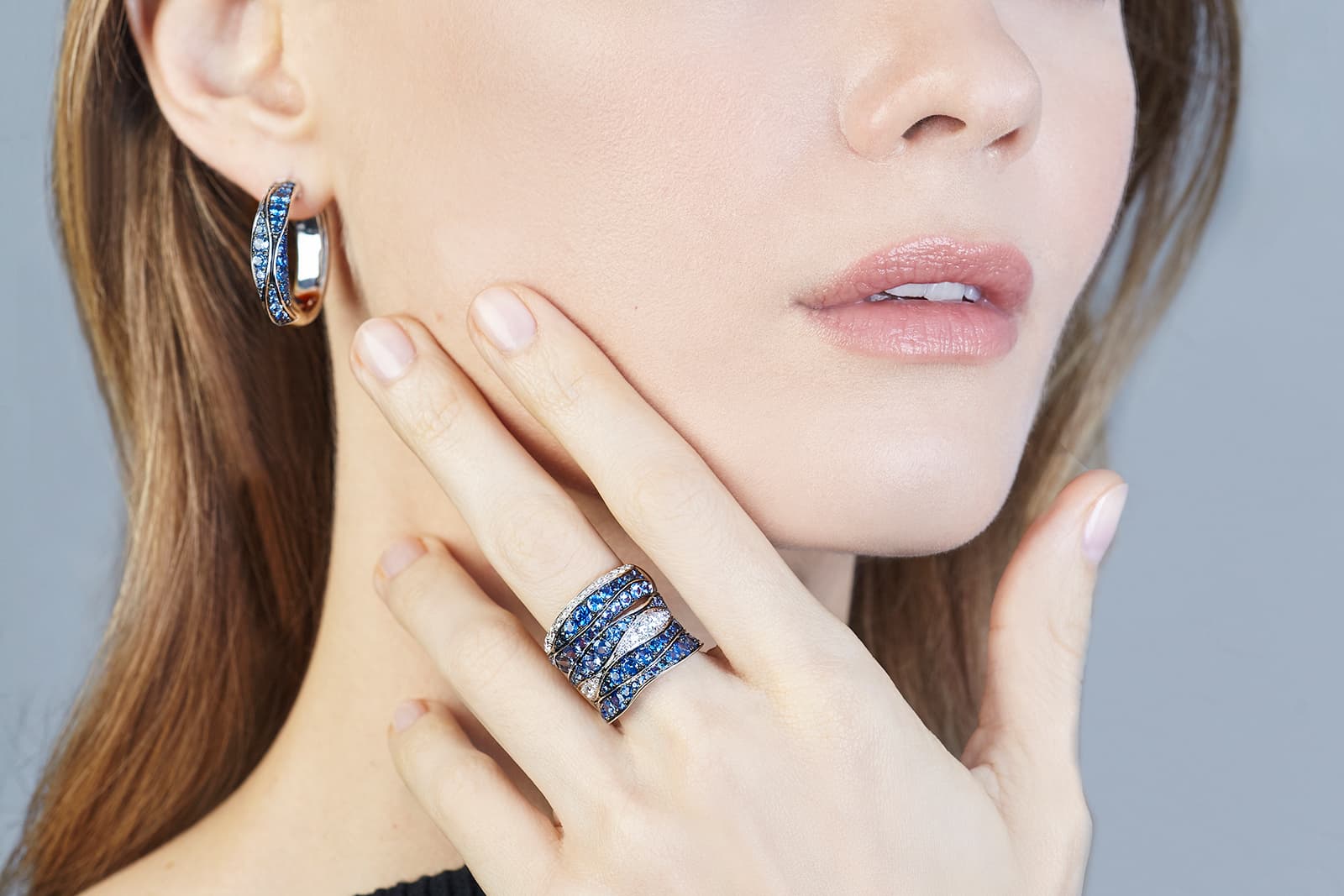 Having acquired a rare pear cut blue-green diamond, Maria was inspired to create a special design to celebrate the beauty and extraordinary colour of this stone. The earrings are set in 18 karat white gold, and are accented with 2 pear cut colourless diamonds of 1.2 carat and 1.22 carat respectively, with 104 brilliant cut diamonds totaling 7.65 carats. The 0.62 carat blue-green pear shape diamond is partnered with a 0.60 carat fancy vivid IF yellow diamond decorating its counterpart earring, and these exquisite earrings are an homage to Maria's love of the ocean, of water and the calming, life-giving properties it brings.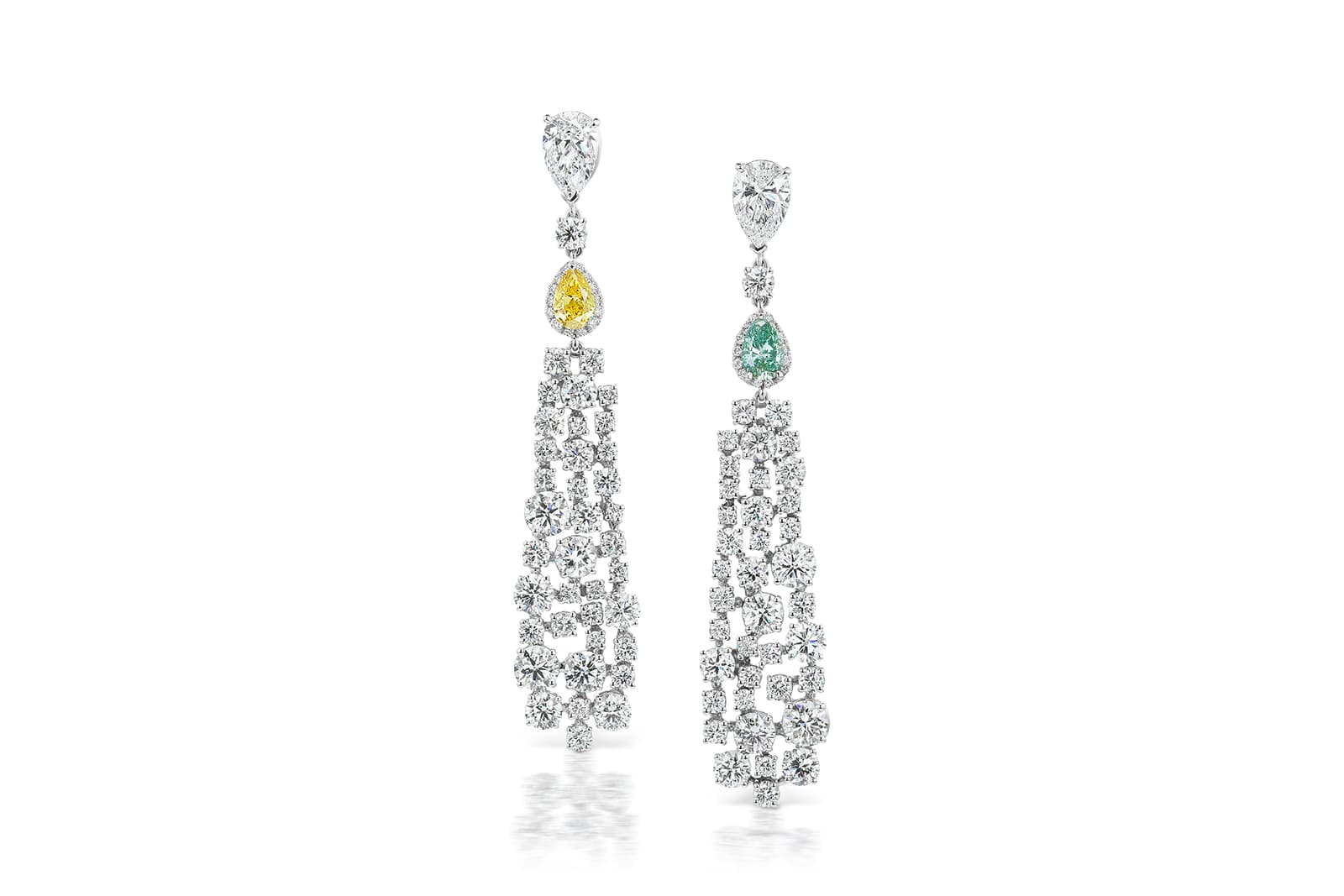 "The moment I saw this fancy coloured blue-green diamond, it represented - in its simplest form - a drop of pure, clean water and I thought it would be perfect in its rare and natural essence to be the basis of the statement creation of the 'Drop' collection, supporting the initiative with Water.org. In my design, colourless diamonds cascade like droplets of water falling from the ears, and the fancy intense yellow provides a warm ray of sunshine," shared Maria Canale.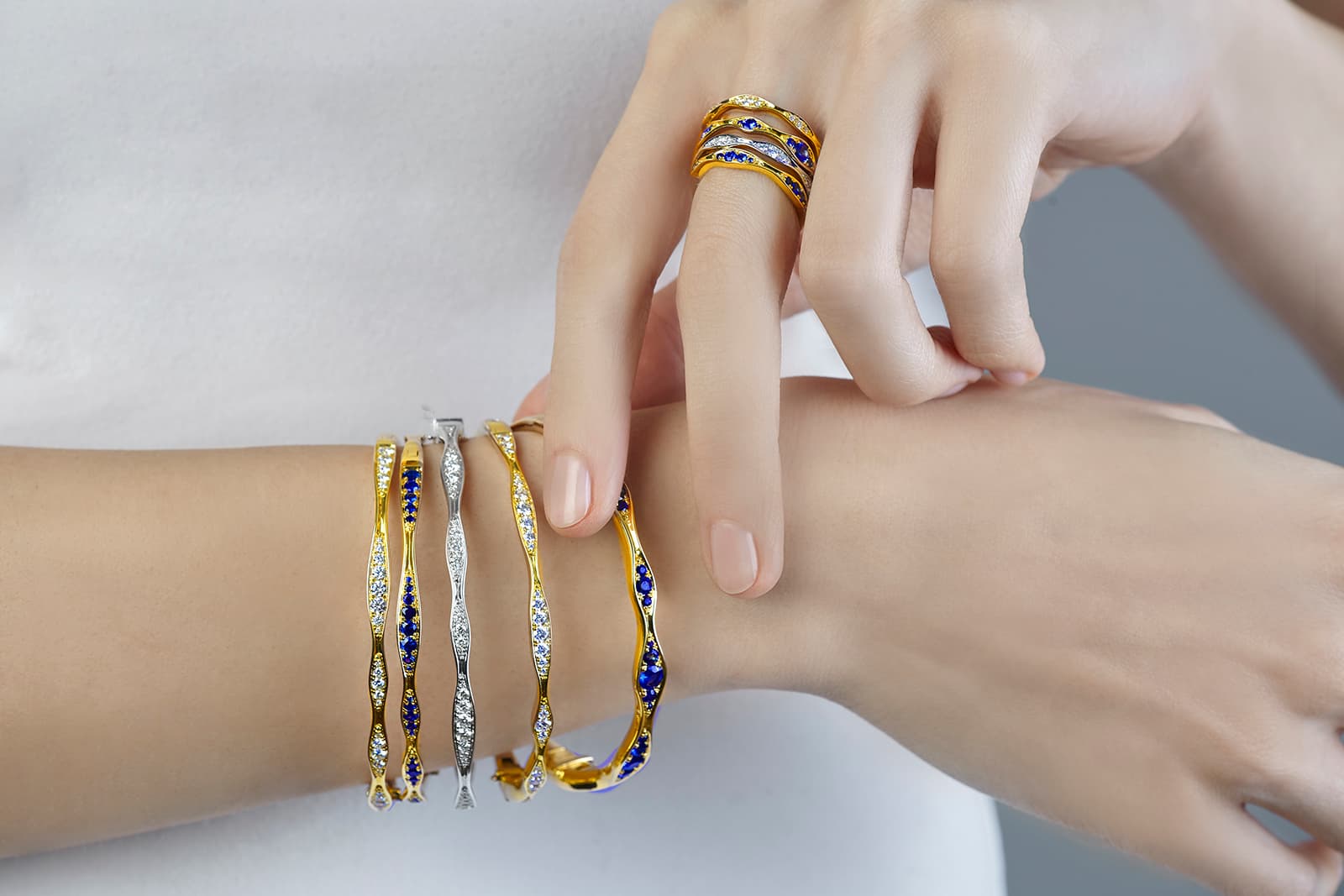 Alongside this one of a kind pair of earrings, sales from the rest of Maria's 'Drop' and 'Wave' collections will also be contributing to the designer's charity of choice. Both are water themed: 'Drop' takes its inspiration from the shape of a drop of water and highlights the beauty of blue sapphires, interpreted in striking hoops, a necklace with delicate, dangling drops, and bangles. The 'Wave' collection pays tribute to the power and movement of nature with diamonds, moonstones and sapphires framed in white gold. From windswept clouds on a sunny day, to the sea as it crests, these dynamic jewels are elegant and timeless.
These earrings will be featured at Maria Canale Trunk Shows at several retail locations across the USA including SAKS, Neiman Marcus, Mitchell's in Westport, CT, Tiny Jewel Box in Washington DC, Hyde Park Jewelers in Denver and Newport Beach, as well as being available at MariaCanale.com.