Of the birth of his passion he says the following: "I loved gemstones since I was a child, for me their beauty embodied magic of the Earth. I was fascinated by the gifts of nature: stones, rocks and fossils, I brought them from everywhere I went. My own little treasury was full of them! Those rocks might have looked dull from the outside but if you broke them, they were bright and beautiful, even with hidden crystallisation inside, I loved that!"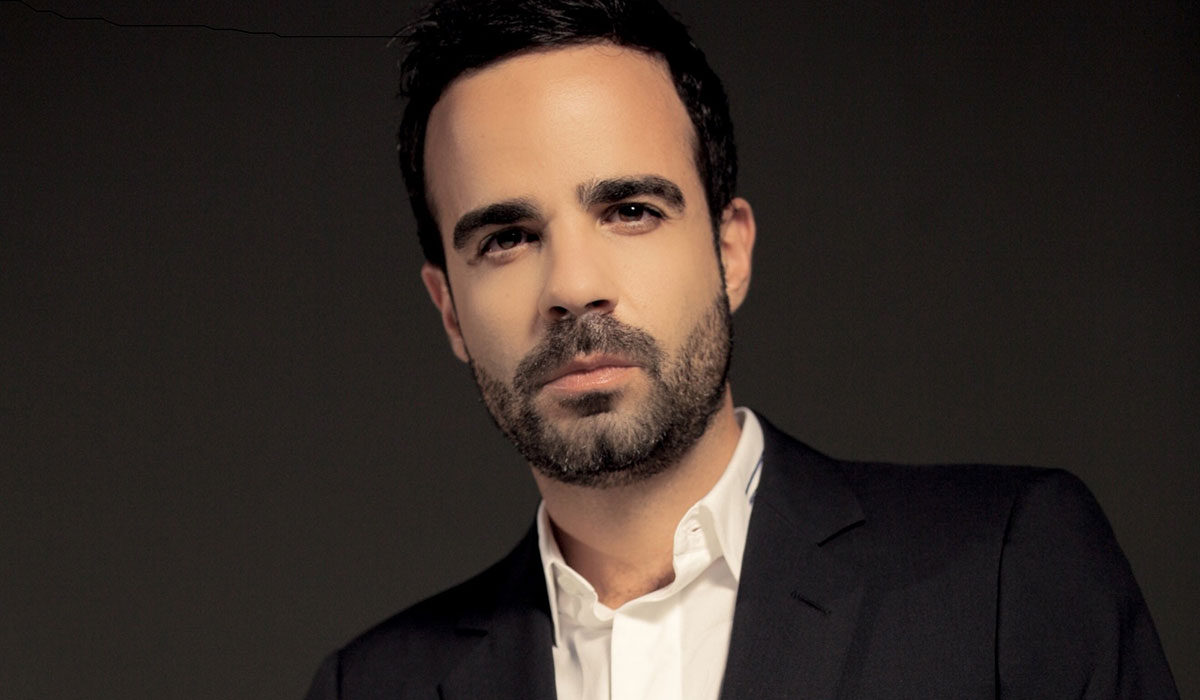 He was born in Casablanca, Morocco, to a family who ran a construction company. Aged 19 he moved to France to study business administration before relocating to Spain two years later and the returning home to spend three years working for the family business. "It was a great professional experience, but I always wanted to do something creative, something that could bear my signature. My grandfather, who I am really close to, recognised that I was not pursuing my passion as my profession and told me that I should be doing something that would not make me question what I do it for," Julien Riad Sahyoun explains.
Following the wise advice of his grandfather, Julien set of for New York aged 25 to study gemmology, where he finally came to accept that this was his calling. He decided that a GIA GG degree was not enough, continuing his studies in California at the main campus of the GIA (Gemological Institute of America). Here he completed an Applied Jewellery Arts Diploma and a Graduate Jeweller qualification and was finally ready to take on the world of jewellery as a fully-fledged designer.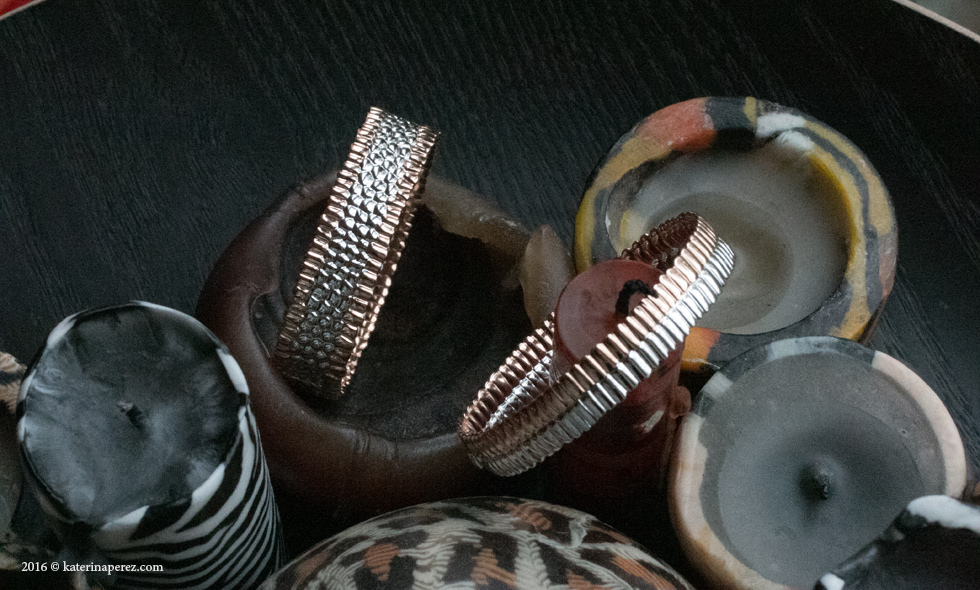 2013 was a big year for Julien: he finally established his brand while living in Monaco. He dedicated his whole self to jewellery design, finding his signature style and ways to express himself through his work. Over the course of the following two years he worked for private clients while creating and releasing his first three collections: Just Rebel Star, Just Revolution Skin and Just Radiant Sun. (Have you spotted that the first letters of each of his collections are the initials of his name?)
All of the sets, comprising rings, necklaces and bracelets, use organic shapes and steer clear of superfluous detail such as oversized stones or extensive colour ranges.
Looking at the pieces, I think of the words of Antoine de Saint Exupery: "A designer knows he has achieved perfection not when there is nothing left to add, but when there is nothing left to take away." It is clear from first glance that, instead of a bright colour palette, the jewellery is imbued with the ideas that inspire us to appreciate the beauty of nature and consider the world around us.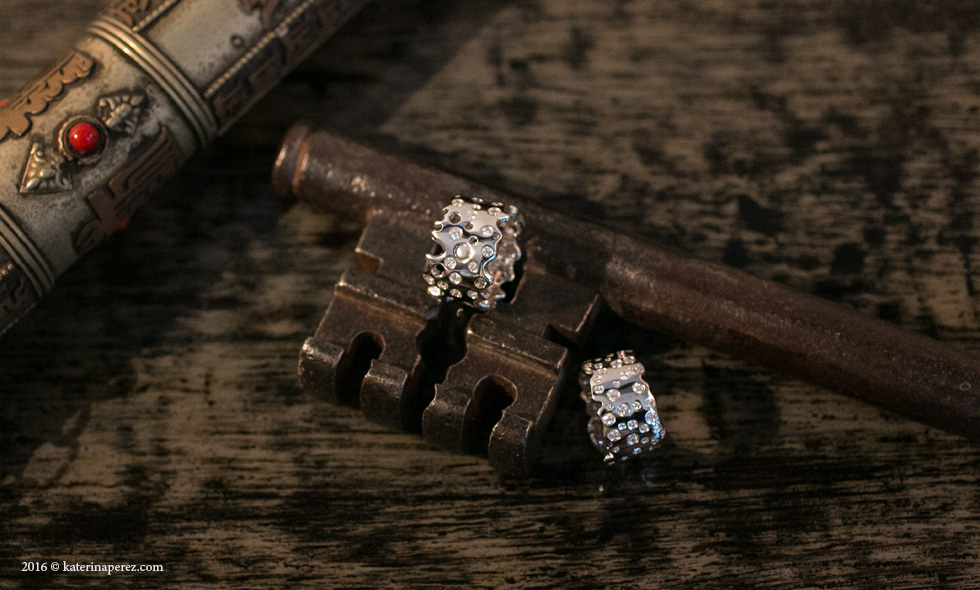 The collection Just Revolution Skin represents racial harmony, a sense of unity regardless of the colour of one's skin. Through the medium of these rings, bracelets and necklaces, which combine two or three different shades of gold in each design – black and white, black and rose, sometimes all three – Julien is trying to convey the message: "We are all the same". A textured surface to each piece of jewellery creates an interesting relief effect, like the unique feel of exotic animal skin, and, thanks to the jewellery's ergonomic shapes – the ring in particular – it can be worn non-stop, becoming an integral part of us.
Just Rebel Star is all about every individual having his or her own story – we are all different, like each of the millions of stars in the night's sky. Julien reminds us all of this without having to say a word with the help of his asymmetrical rings made with white, yellow and rose gold and decorated with yellow, cognac or colourless diamonds.
The subject of Just Radiant Sun is the tribute to all life on Earth, the biggest star in the sky, without which none of us would be here: the sun. To recreate it, Julien has used white, rose and yellow gold along with mother-of-pearl and diamonds to create a set of earrings, necklaces and bracelets.
Julien has lived in various countries, and currently resides in London, where he will no doubt be getting to grips with yet another culture. I'm sure that the experience will give him the impetus to create another superb collection; before that though, he already has a new one on the way: Eternity. But I will tell you about that another time…