Sometimes jewellery is something more than just a successful blend of perfect stones and precious metals borne out of a designer's creative flights of fancy. It can be a crystal ball that tells remarkable stories to whomsoever touches it. Such pieces, generally speaking, become miniature works of art. These are the sorts of creations which the collections of Wendy Yue comprise.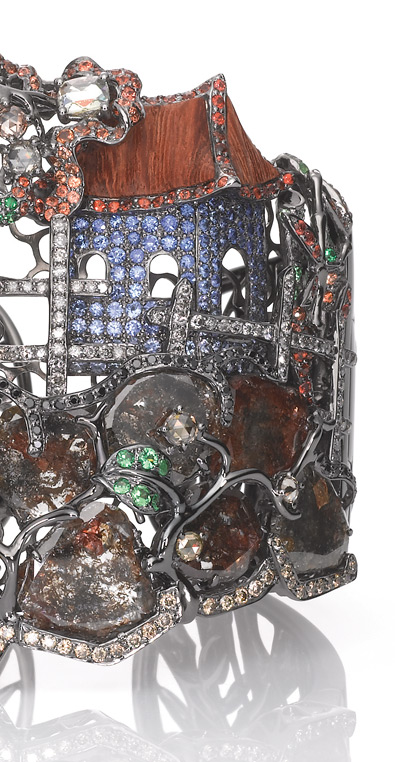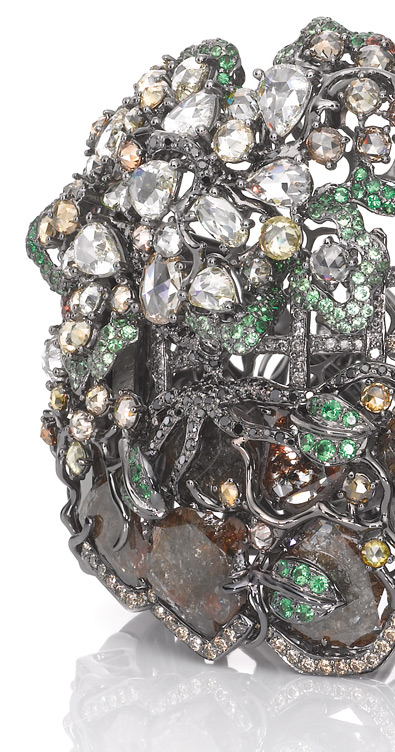 As far as I am concerned, they are nothing other than objects of limitless, charming, magical and ever blossoming beauty. In fact, Wendy's work is as real, complex and unique as nature itself. After seeing one piece of hers at Annoushka (Wendy's exclusive UK retailer), I could not stop myself from studying it: I felt this romantic sensation, the feeling of a spring breeze in a small cottage's flower garden.
Most of all, I like how the designer works with diamond slices in this bracelet. Usually they are used as the centre stone without much entourage around it to reveal their inner world. But Wendy has decided to use cut diamonds as a base under an ensemble of other precious stones: blue and orange sapphires, garnets and multi-coloured faceted diamonds.
This has led to the birth of jewellery that looks like a rich, scenic drawing which you can wear on your hand. Or on your finger in case you prefer rings, one features below has the same motif as the bracelet.
In case you have never heard of Wendy Yue before (something I very much doubt), I'll tell you about how she came to be a jewellery designer. Born in Hong Kong, Wendy left her home town at a young age to study linguistics and culture studies in Vienna.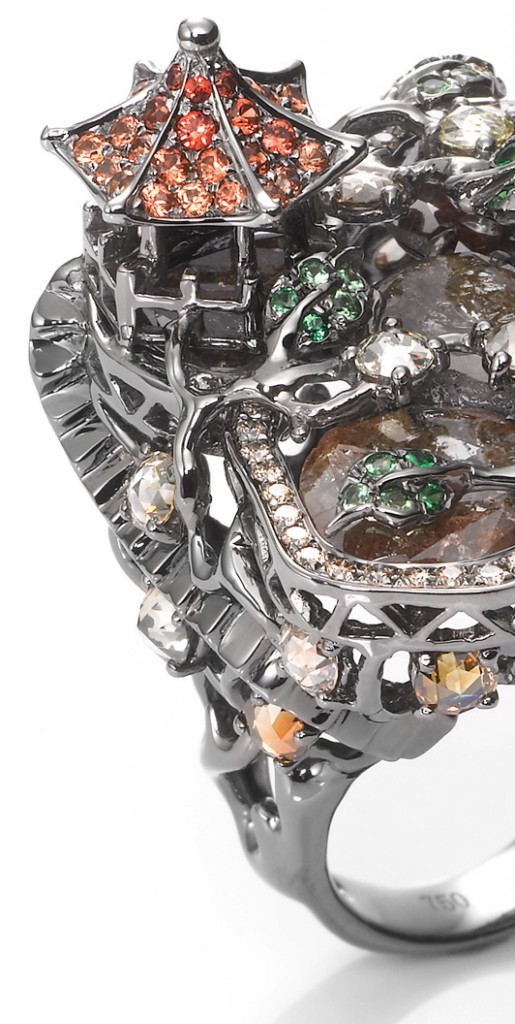 She started by travelling around Europe, then to a host of other countries in the Middle East, such as Egypt, and South America, spending most of her time on trains.
On her expeditions Wendy became obsessed with wildlife and a magical connection she had with it. Hoping to preserve those memories, to share them with others, Wendy Yue started to keep her own form of diary: coloured pencil drawings that later served as sketches for her work. The idea of creating jewellery as a unique tribute to nature was soon realised. Wendy's original approach to creating jewellery explains her lack of professional training in working with precious stones.
Wendy Yue began her career in ateliers in Hong Kong where she worked with a variety of different jewellery brands before, in 1998, creating her own and naming it after herself: Wendy Yue. KP
P. S. I had a pleasure of meeting Wendy in Basel and will so another feature on the designer soon…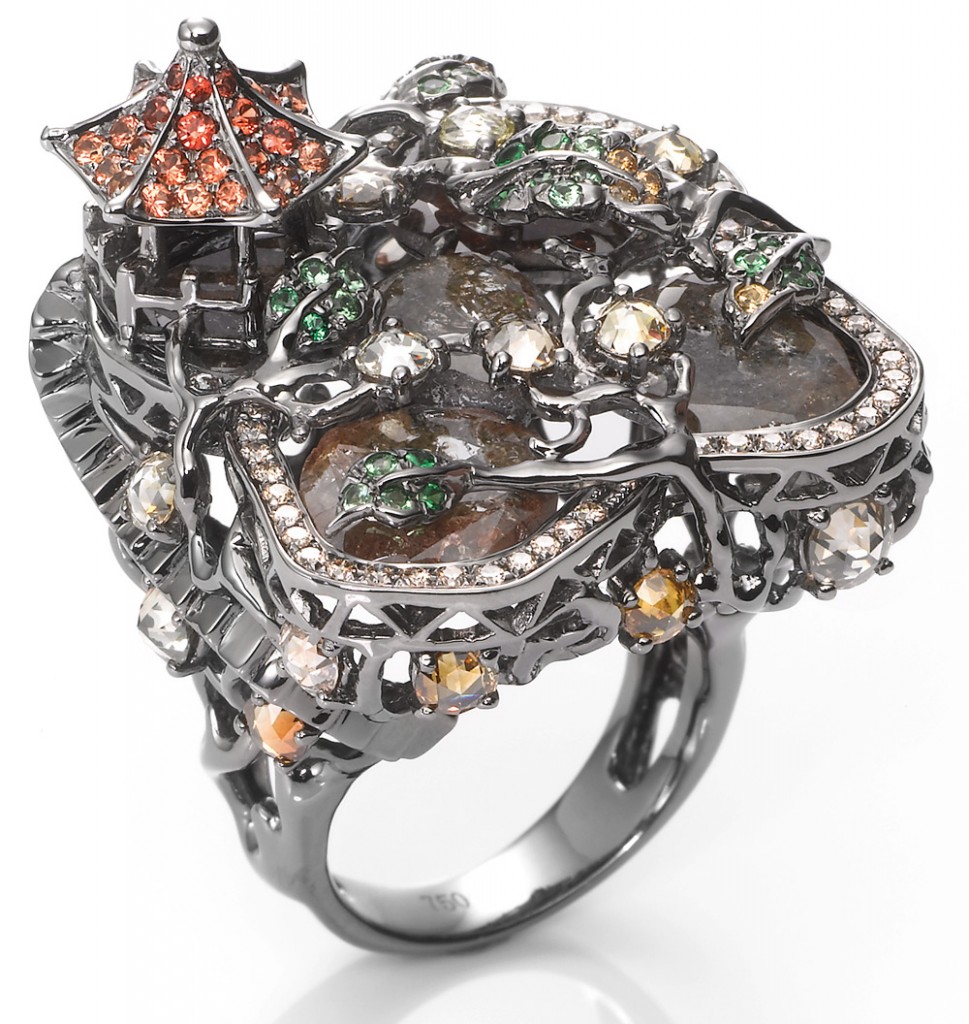 18K White Gold Ring With Brown Diamonds, Fancy Diamonds, Orange Sapphires and Green Garnet