In this interview, Fabrizio talks about his achievements during his 15 long years at Bulgari, the advantage of blending Italian aesthetics with Swiss know-how of watchmaking and the creative process of designing a timepiece.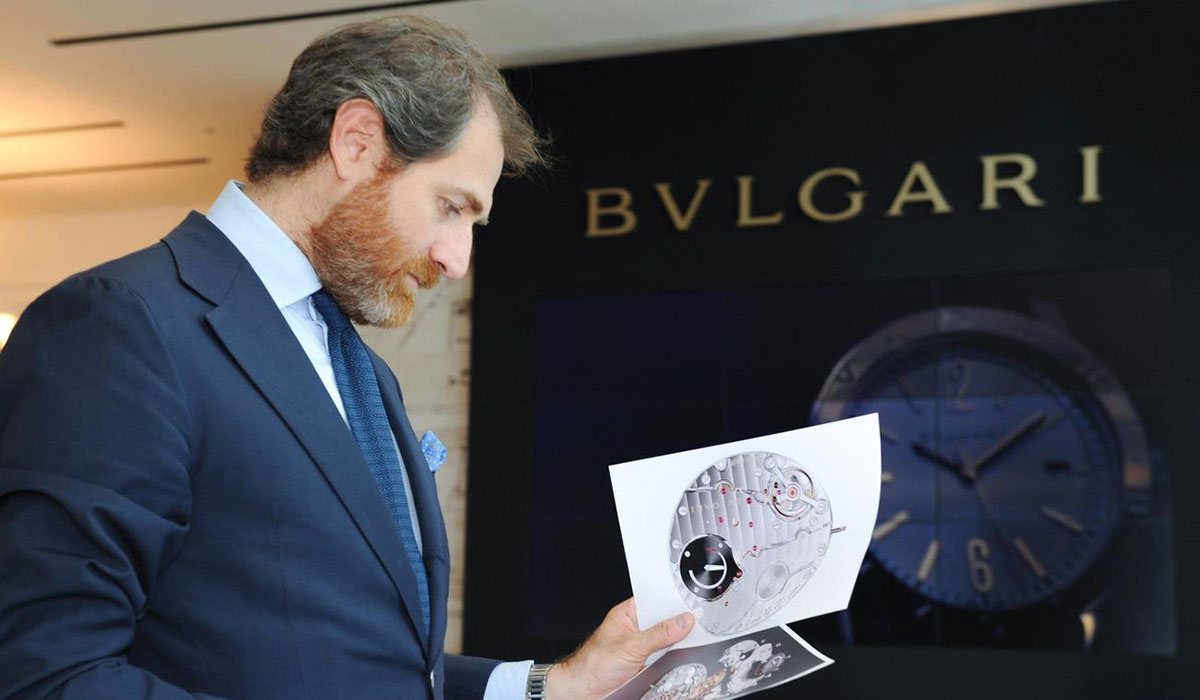 KP: You switched from designing cars at Fiat to developing watches at Bulgari. Is the design process of the two products fundamentally different?
FS: As much as I take pleasure in designing watches, I love designing objects such as chairs, cars, trains, sunglasses and shoes. The most important thing to understand is that watches have their own 'language' and know-how; so do cars. If you are able to understand the nuances of each product, you can design pretty much anything equally well. That's how it worked for me.
KP: You say that being the Director of Watch Design gives you freedom of creating without limitations. What triggers new ideas?
FS: When looking for an idea, you have to be open-minded and understand that inspiration is everywhere. Once you start moving in a certain artistic direction, you have to choose the right way to translate that inspiration into a design. For example, it's very important for me to translate the aesthetics of Rome in my designs but not quite literally. The city is famous for ancient monuments and sunny weather, which can become elements of my design but not something obvious and iconic like the Colosseum.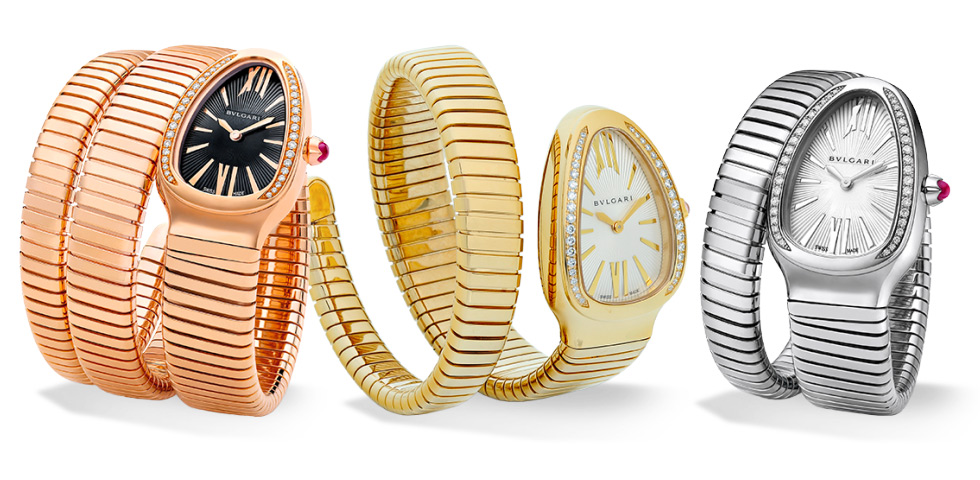 KP: What are the three key things you consider when imagining a new watch?
FS: The first thing is the DNA of Bulgari. I need to understand its spirit in comparison to so many other watchmakers out there. Of course, by now I know very well the history of Bulgari, the heritage and the archives. I no longer need to rely upon them to create a watch with a true Bulgari DNA, as by now, I not only know what it is I can also 'feel' it. The second crucial thing is a sense of proportion and the third one is aesthetics.
KP: What in your opinion makes Bulgari watches stand out?
FS: We love to be ironic and play with a variety of materials and objects that come from the different worlds. When you see Tubogas watch (above), you know we made it because we transformed a gas pipe into a timepiece. The aesthetic motives, sense of proportions and shapes of Bulgari watches makes them instantly recognisable.
KP: What would you say is your biggest achievement in your 15-year career at Bulgari?
FS: I'd say it is the creation of Bulgari Octo Finissimo Tourbillon – the thinnest tourbillon in the world. Now, after 15 years in the company, I'm able to imagine pieces that I could not imagine before. I started working on the Octo design in 2001 because Bulgari acquired Gerald Genta. Things were so much different then. And now we are able to make a statement by designing and producing the thinnest tourbillon in the world whose movement took five years to develop.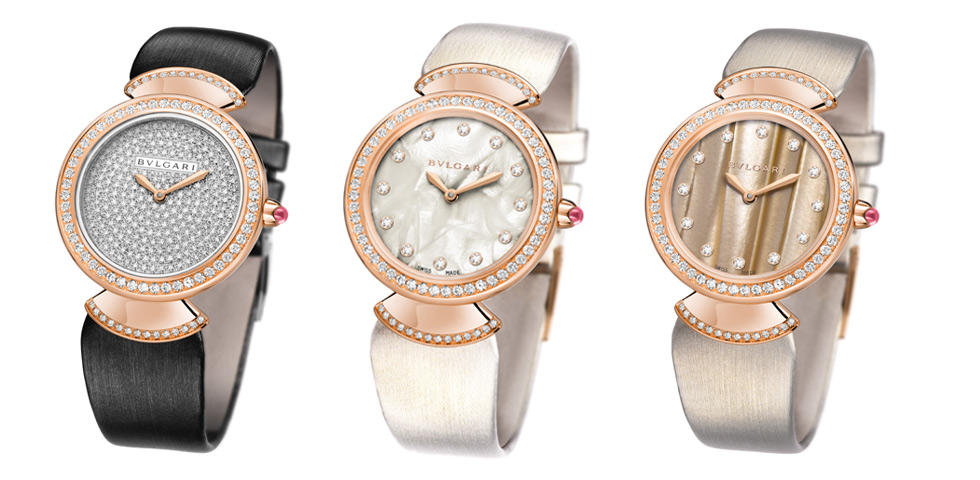 KP: Can you say the same about the Magnesium watch, where you mixed the trend of the intelligent watch with the Swiss movement?
FS: The Magnesium watch is another example of an unconventional watch by Bulgari. We used what seemed to be a hot trend and created an original interpretation by making a 100% mechanical Swiss watch with a chip inside that allows you to manage personal data.
KP: What exemplifies the great combination of the Italian sense of style and the Swiss know-how the best?
FS: We combine Italian culture and Swiss technology in our watches, especially the jewelled ones. For example, the body of the secret Serpenti watch is made in Italy, while the head with the movement, dial and hands are made in Switzerland. We create this amazing marriage across the Alps, which is not always easy to manage because Italy and Switzerland are culturally opposite.
KP: Is the marriage of two cultures to your advantage?
FS: Our biggest advantage is that we are the only luxury brand from Rome. We have an amazing heritage and exceptional archive. We are able to innovate and think 'outside the box' – the Octo Finissimo tuxedo watch is one such example. We created an architectural model, while traditional Swiss brands would probably have produced a formal timepiece with a more common round bezel.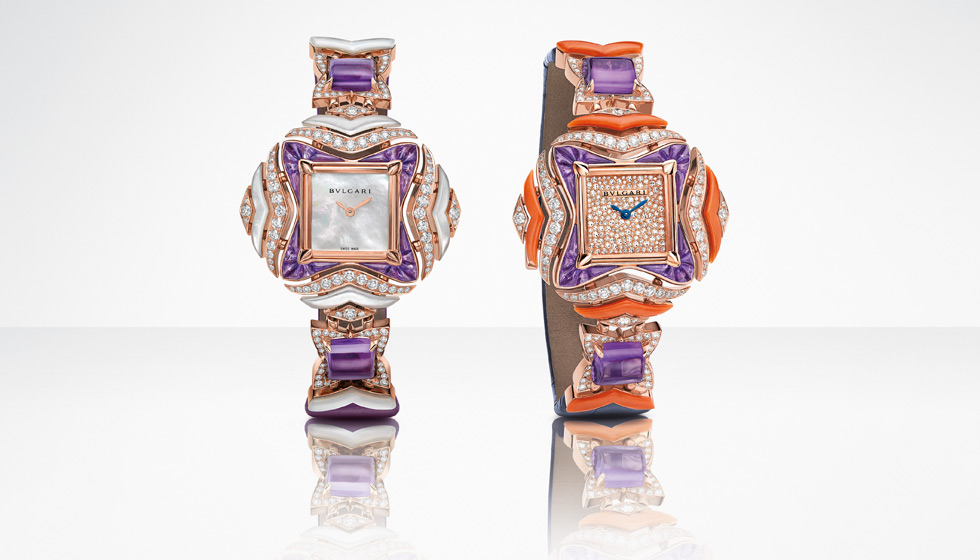 KP: When you create jewelled watches, do you always have to consult with the jewellery department regarding the design?
FS: Generally, the inspiration for this kind of watches comes from the jewellery side of the brand. We make many sketches and once we find the right idea, we run it by the jewellery department. We don't always need to match our designs with them, as Bulgari is a diverse brand. When you see Serpenti, Diva or Giardini Italiani watches, they all have a variety of different executions. We try to make a number interpretation that fit very well with the brand's DNA and jewellery assortments.
KP: You once said that it's very important for a designer to be able to predict the future. How do you do it?
FS: I am able to understand people's needs. Right now, we live in the era of communication so I need to understand how it affects the way we wear our accessories. Once I noticed that a lot of ladies started wearing a bracelet next to the watch. That gave me the idea of creating the Catene model with a double strap. I matched the design with the needs. For best results, you have to have an interesting concept at the right moment and make sure the client is ready for it.
KP: What's the next exciting thing for Bulgari watches?
FS: Serpenti themed watches are a huge platform for Bulgari and, each time, I have to find a different way to re-interpret this iconic motif. I promise that very soon you will see the new mesmerising Serpenti models and many others.