The innovative and captivating jewellery that emerges from the atelier of Ming Song Haute Joaillerie, led by its founder Dennis Song, is grounded by two core pillars: contemporary design and three-dimensional chromatism. These are pieces that travel boldly to alternate dimensions and rework traditional jewellery motifs, like snakes and big cats, in futuristic, sculptural ways that deserve a 360-degree inspection. There's a toughness and wildness to pieces too, like each creation has its own distinctive character borrowed from the pages of a comic book about heroes and villains, those in the light and those in the shadows.
Those who are fortunate enough to acquire a Dennis Song original are also presented with one of the designer's hand-drawings, which demonstrate his accomplished background starting at Central Saint Martins, progressing to a master's degree from Switzerland's Richemont Group, and professional experience as part of Cartier's design team in Paris. He's also an award winner, with accolades from Swiss fine jewellery brand, Avakian; the Oliver Ruger & Volker Koch Leather Art Jewellery Design Competition; London-based jeweller Theo Fennell; Swarovski and its Cooperation Design Award; and the Goldsmiths' Craft & Design Council Award. Collaborations with the Alexander McQueen 'Savage Beauty' exhibition at London's Victoria & Albert Museum and the Beijing Palace Museum (Forbidden City), are simply the cherries on top of a successful and towering cake.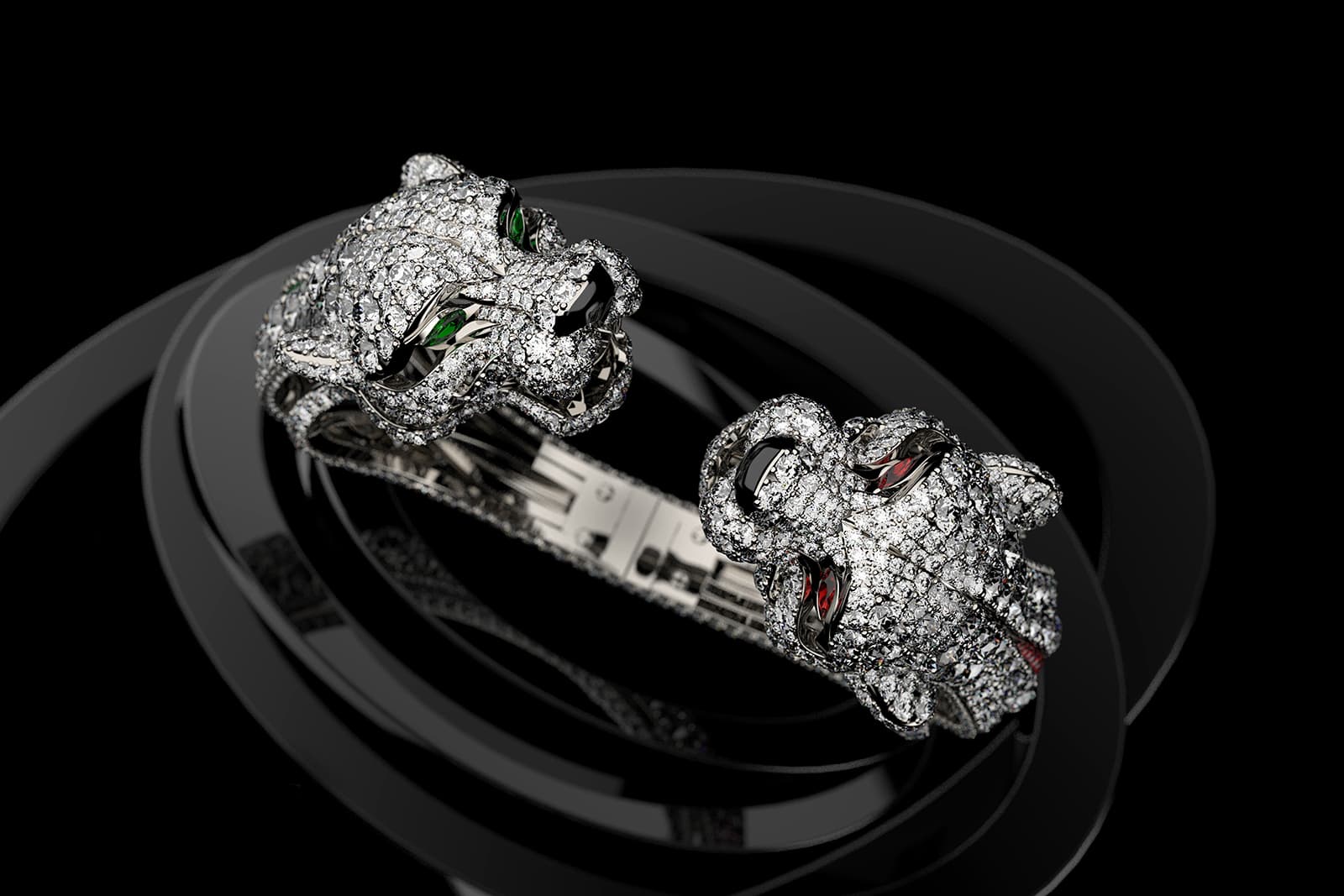 Here, Dennis answers my questions about his spectacular career and describes the inspirations behind his high jewellery creations.
Katerina Perez: How did you get started as a jewellery designer and what was your route to establishing your own haute joaillerie brand?
Dennis Song: I have always been fond of design work because the creative results are so satisfying. I went to a prestigious design school and the professors in the 3D design department felt that my understanding of three-dimensional structures and my aesthetic preferences were suitable for jewellery design. Next, I was recommended to a competition in the industry and I got the first prize – since then I have been developing in the field of jewellery creation. As a professional designer, when you work for other brands, you can't sign pieces. Inspiration and creativity need to serve the brand you work for. In the end, I decided to set up my own high-end jewellery brand after gathering enough experience so that all my creative ideas are original and unconstrained.
KP: What made you choose Paris as the home of Ming Song Haute Joaillerie?
DS: When I was assigned to work at Cartier by Richemont Group, I needed to move to Paris to work every day and I gradually became emotionally connected to the city. Paris is the city where high jewellery was born. Not only are there skilled craftsmen, but the city represents the essence of European culture. Many well-known jewellery brands originated in Paris, and I chose to create a high-end jewellery brand in the city to continue this legacy.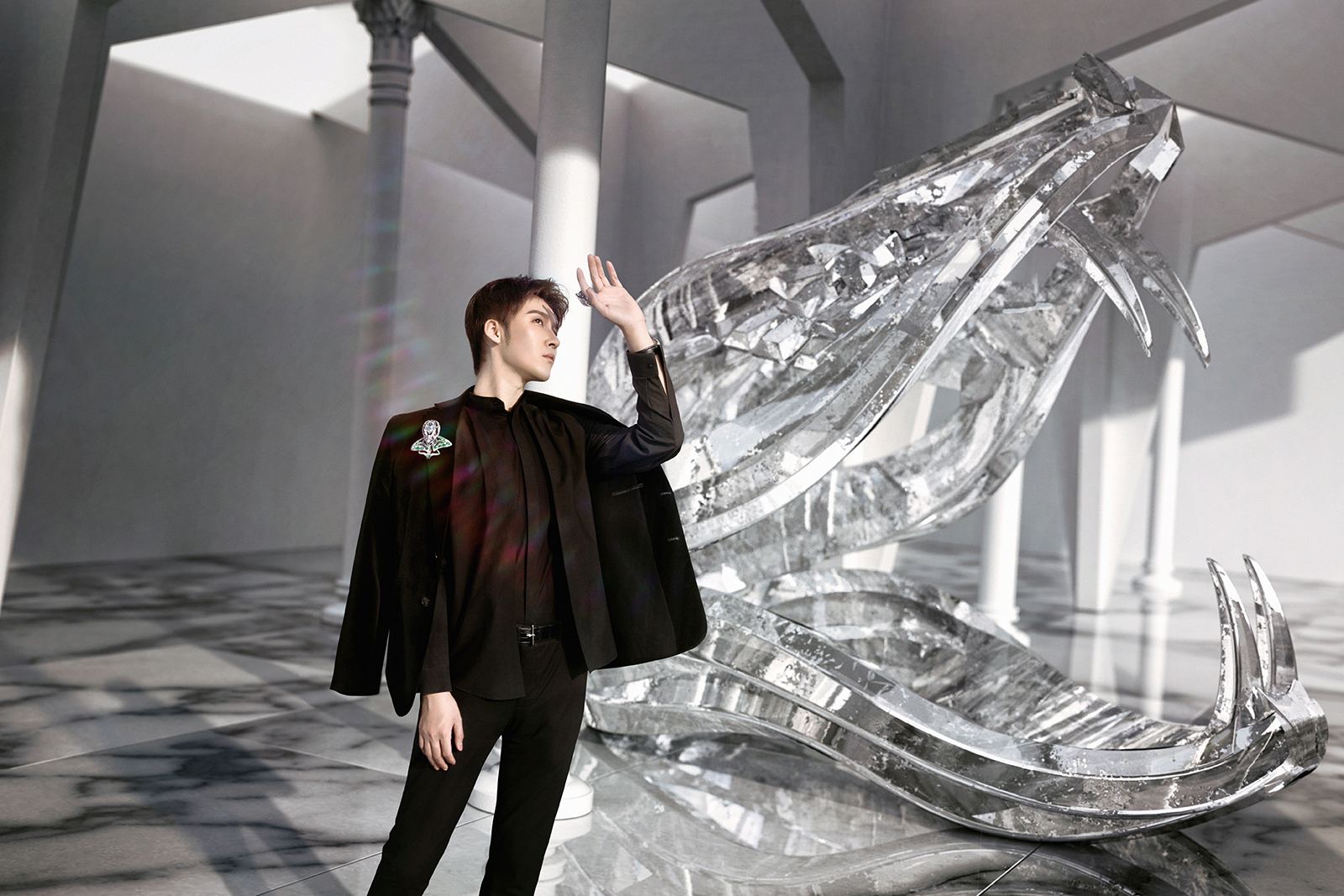 KP: There is a fantastical, almost mythological element to your high jewellery – what would you say are your core inspirations?
DS: Every designer has his own unique appreciation of beautiful things. My core inspiration is hard to define, sometimes it's just a split-second image in my mind, sometimes it's a long thought on a simple geometric structure or animals and plants in nature or tall buildings in a concrete jungle - anything that deserves to be interpreted in the form of a piece of jewellery, that is my inspiration.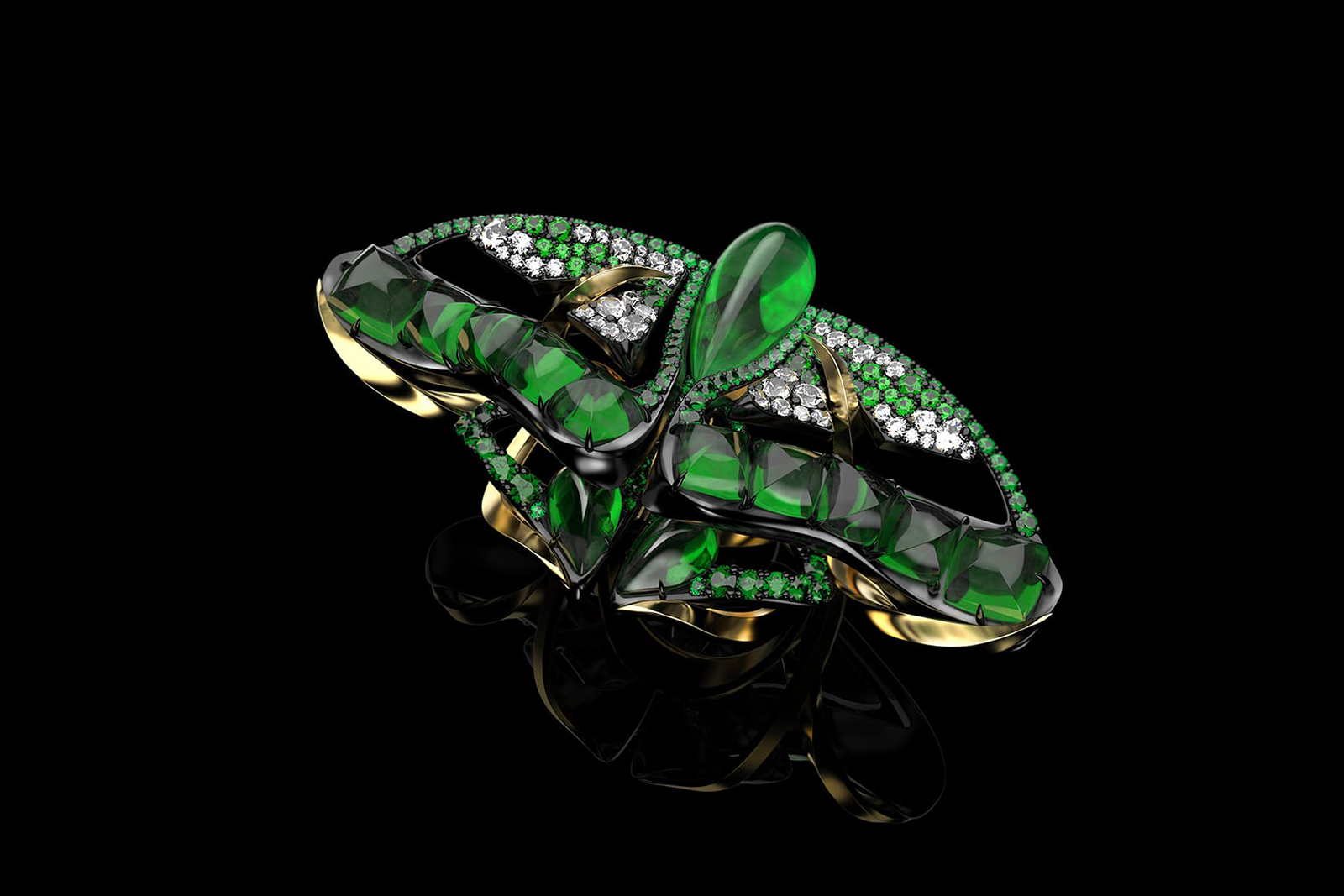 KP: How far do you take a design before it is entrusted to a master craftsman?
DS: In Ming Song Haute Joaillerie, all the gouache drawings, renderings and 3D-models are done by me for every single piece. I believe that the original model of high-end jewellery works should be produced [by the designer] without being bound by the designer's own technical level, because only in this way can their most valuable ideas can be presented. Communication with craftsmen in the process of making high jewellery is very important. The designer must clearly indicate the specific parts of the work, listen to the suggestions made by the craftsman in the process and properly debug. A wax mold is sent directly to the workshop to complete the steps of casting, stone-setting, polishing etc. Therefore, for jewellery craftsmen, my participation in modeling improves their work efficiency, saves time, and ensures manual details can be completed more accurately, allowing the essence of a high jewellery work to be accurately conveyed. The birth of a high jewellery piece is a long process, but this process is just as important as the final product.
KP: You have experience working with leading brands, like Cartier. How did these experiences shape you as a designer?
DS: The experience of working at Cartier in Paris taught me that a world-class jewellery brand needs to be historically relevant in addition to offering exquisite designs. It also requires an extremely professional and experienced business team to complement the creative team. The transformation from art works to commercial products requires extensive knowledge, and good design alone is not enough.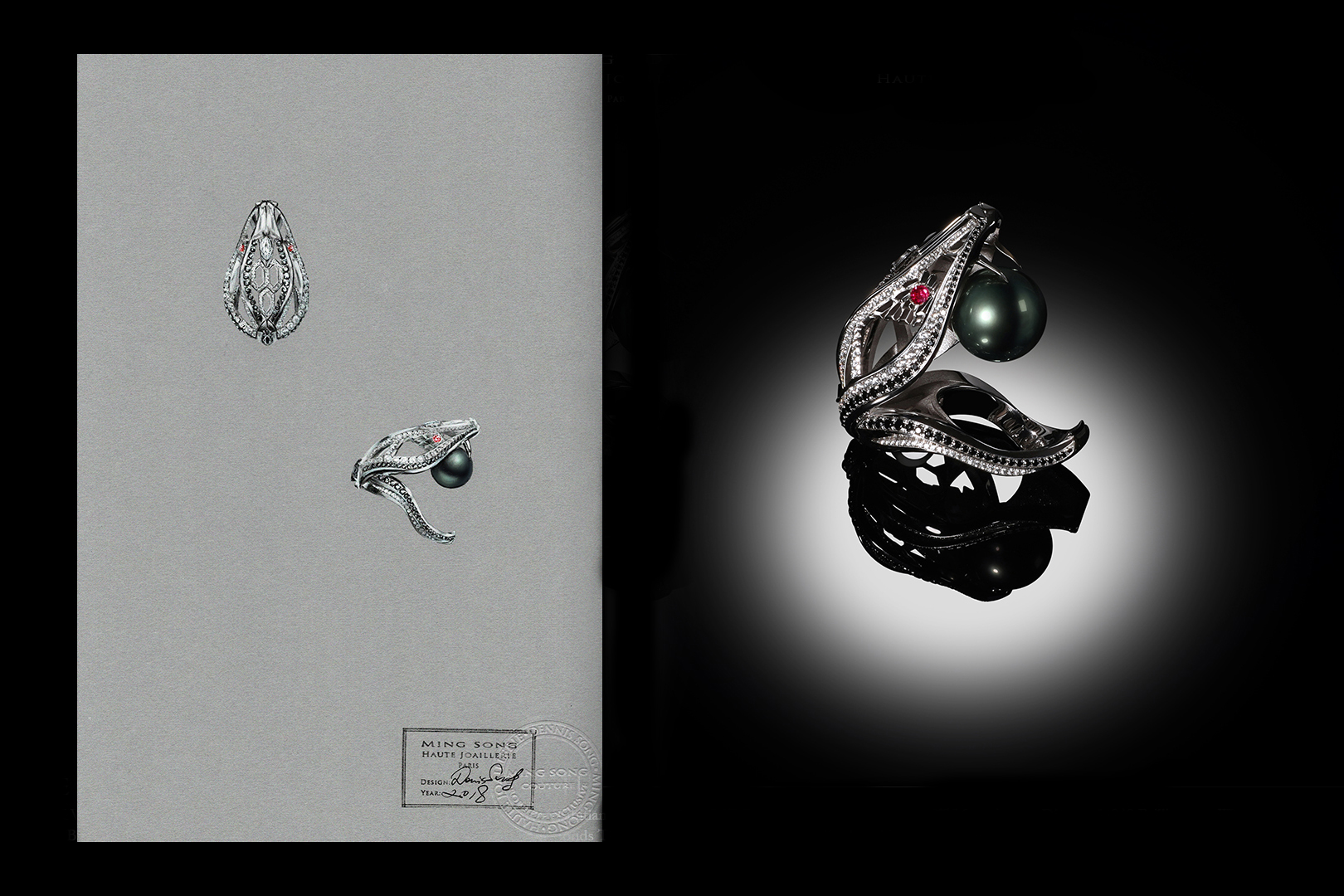 KP: What can you tell me about your collaboration with Beijing Palace Museum (The Forbidden City)?
DS: I am happy to be the first jewellery designer to be officially appointed by The Forbidden City. That's why I always need to fly between Europe and Asia! The chic and interesting designs have Chinese elements but are giving traditional culture a new look through jewellery. I am honoured to maintain a long-term relationship with The Forbidden City. The collection is inspired by the traditional auspicious signs of China, as well as the exquisite collection of the Palace Museum.
KP: What would you say is the signature style of your high jewellery pieces?
DS: In the high-end jewellery of Ming Song Haute Joaillerie I have included some modern elements and the structure and styling is also very 3D stereoscopic; the work has 360-degrees of detail. My style is also blended with elements of toughness and wildness, which makes the works extremely distinctive in character. Today's high-end jewellery is either traditional and classical or soft and lovely. The proliferation of too many feminine butterflies, flowers and ribbons makes the designs of brands too close to each other, lacking recognition.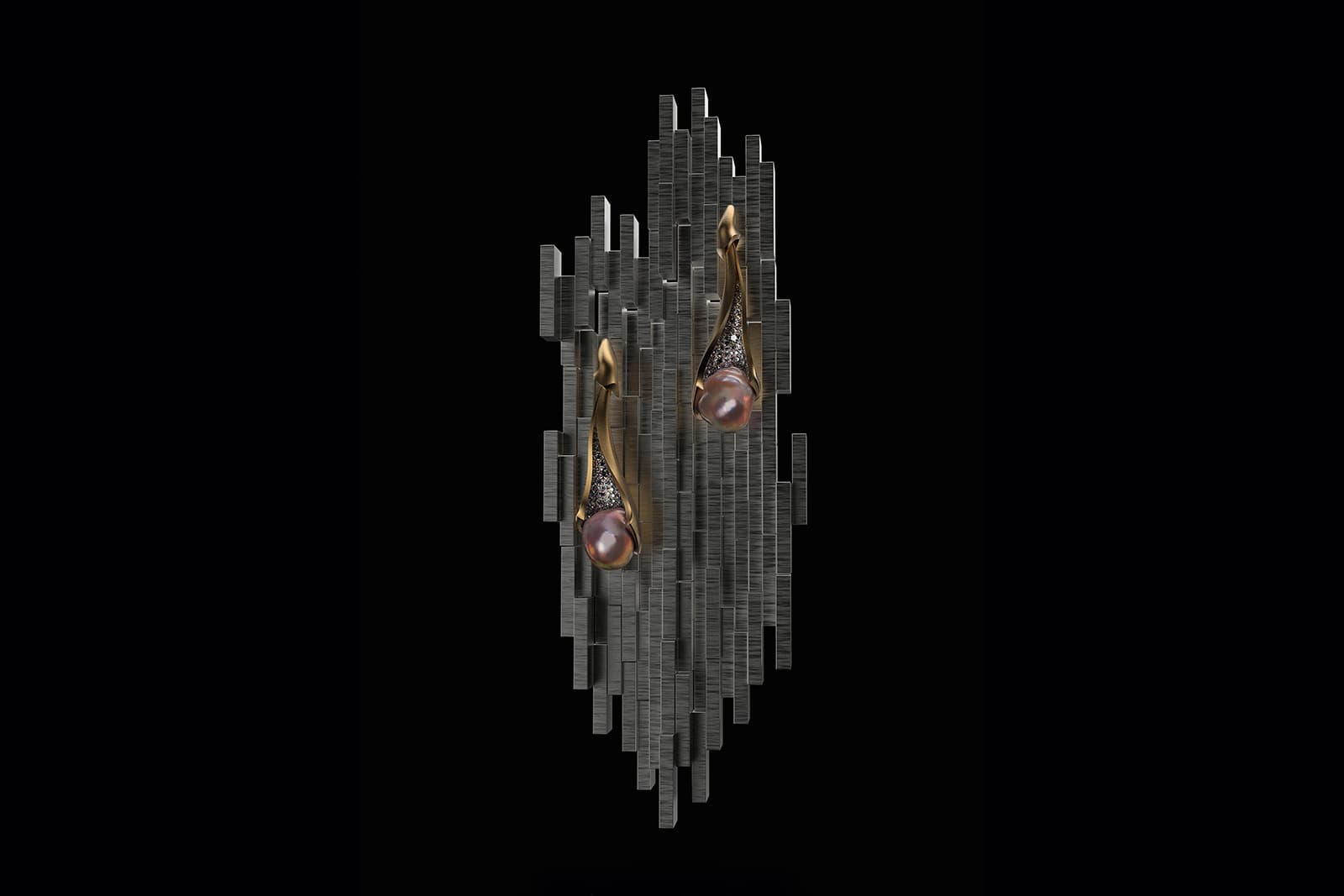 KP: Can you share more information about your most recent creations, notably your La Proie du Serpent Collection and Le Lion Noir?
DS: My most recent creations featured surrealistic elements, such as black two-headed lions and snakes with butterflies in their mouths. I think these are interesting ideas that have never been done before. There will be a new animal joining them in the future, so stay tuned for further wildness from Ming Song Haute Joaillerie!