The Shanghai/Shanghai 2017 collection combines a number of truly spectacular, investment grade Colombian emeralds mined and faceted by IEEX, as well as some top-quality diamonds.
Chaoqiu He's fine jewellery design expertise has been garnered over 3 years of creating pieces for private clients, and has allowed her to dream up an amazing high jewellery collection of 12 pieces. Based around both the exceptional emeralds which IEEX has produced, and the colonial art deco architecture of Chaoqiu's native Shanghai, it celebrates both human creativity and wonders of nature.
In this interview, I speak to Chaoqiu about her motivation behind this unique collaboration, as well as her creative design process.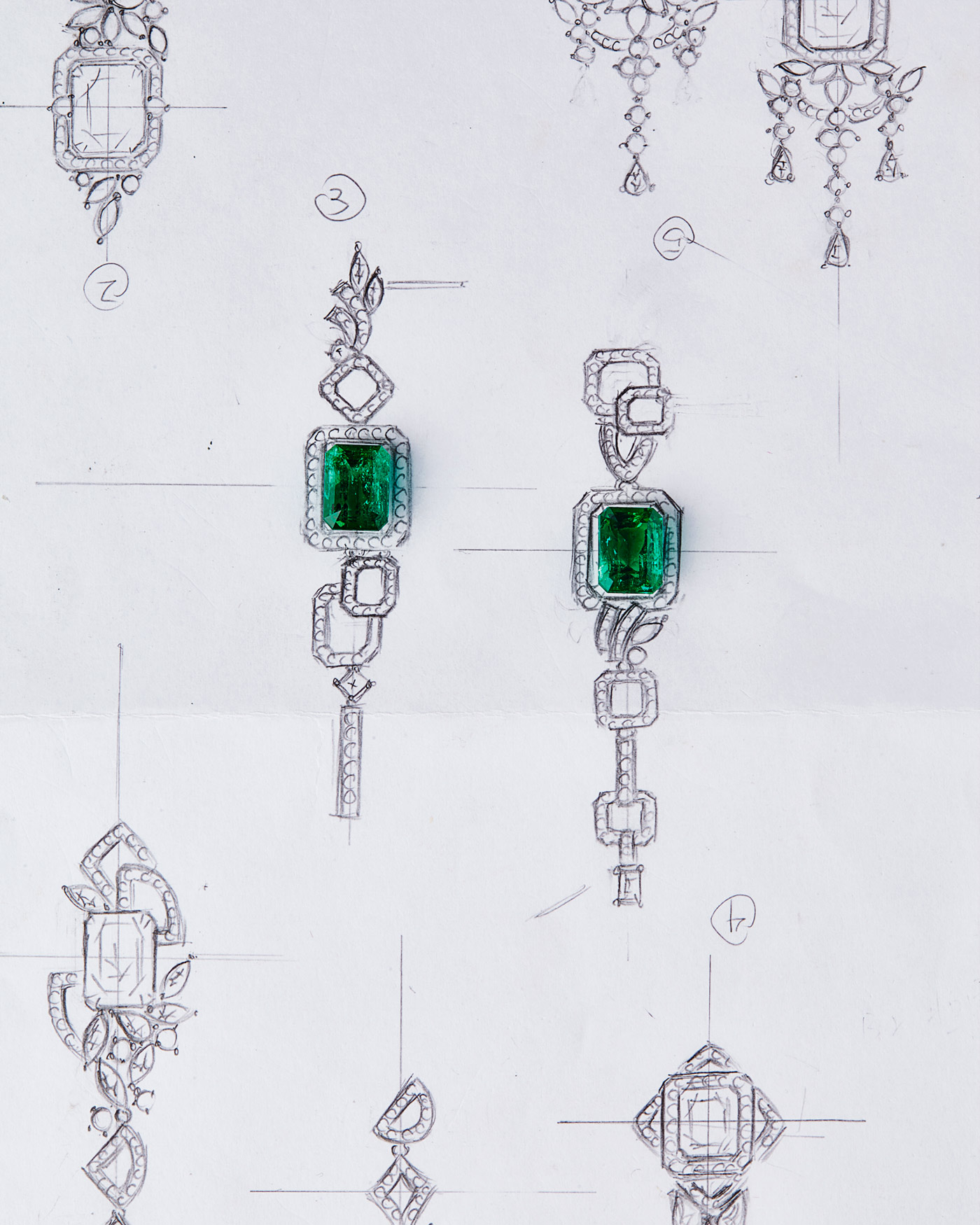 Katerina Perez: What factors inspired the creation of Shanghai/Shanghai 2017 collection?
Chaoqiu He: The main inspiration came from Art Deco buildings of colonial era Shanghai. The majority of those buildings are located in French Concession in Shanghai, where I live, so I'm surrounded by these unique constructions daily. It is these buildings that have influenced the architecture of my jewellery design.
KP: Is there a particular factor regarding the geometric, Art Deco design of this collection that you feel especially compliments emeralds?
CH: I have always preferred the emerald cut for emeralds themselves, as the gemstone has a strong geometric property. I have been influenced by - and gained inspiration from - Art Deco jewellery since I was a little girl, but I wanted to consider contemporary taste when designing this collection.
KP: What is it that draws you to emeralds in comparison to other gemstones?
CH: My family has been in the business of trading jadeite for 25 years, and the emerald green colour reminds me of my heritage. This is the main reason for my interest in working with these verdant green stones, it is my favourite colour for certain.
KP: A large selling point of Colombian emerald jewellery is that these gems are of investment grade. How would you define the difference between investment grade emeralds, and other examples which wouldn't qualify for this term?
CH: For me, investment grade emeralds need to meet certain criteria. First of all, the origin of the emeralds should be from a recognised source of exceptional gemstones, like Colombia. Secondly, the intensity of colour and the level of clarity should be high. And thirdly they should be accompanied by international lab certificate like SSEF or Gübelin. In my collection, I exclusively used Colombian emeralds that possess reputably sourced certification, and of course, exceptional colour and clarity.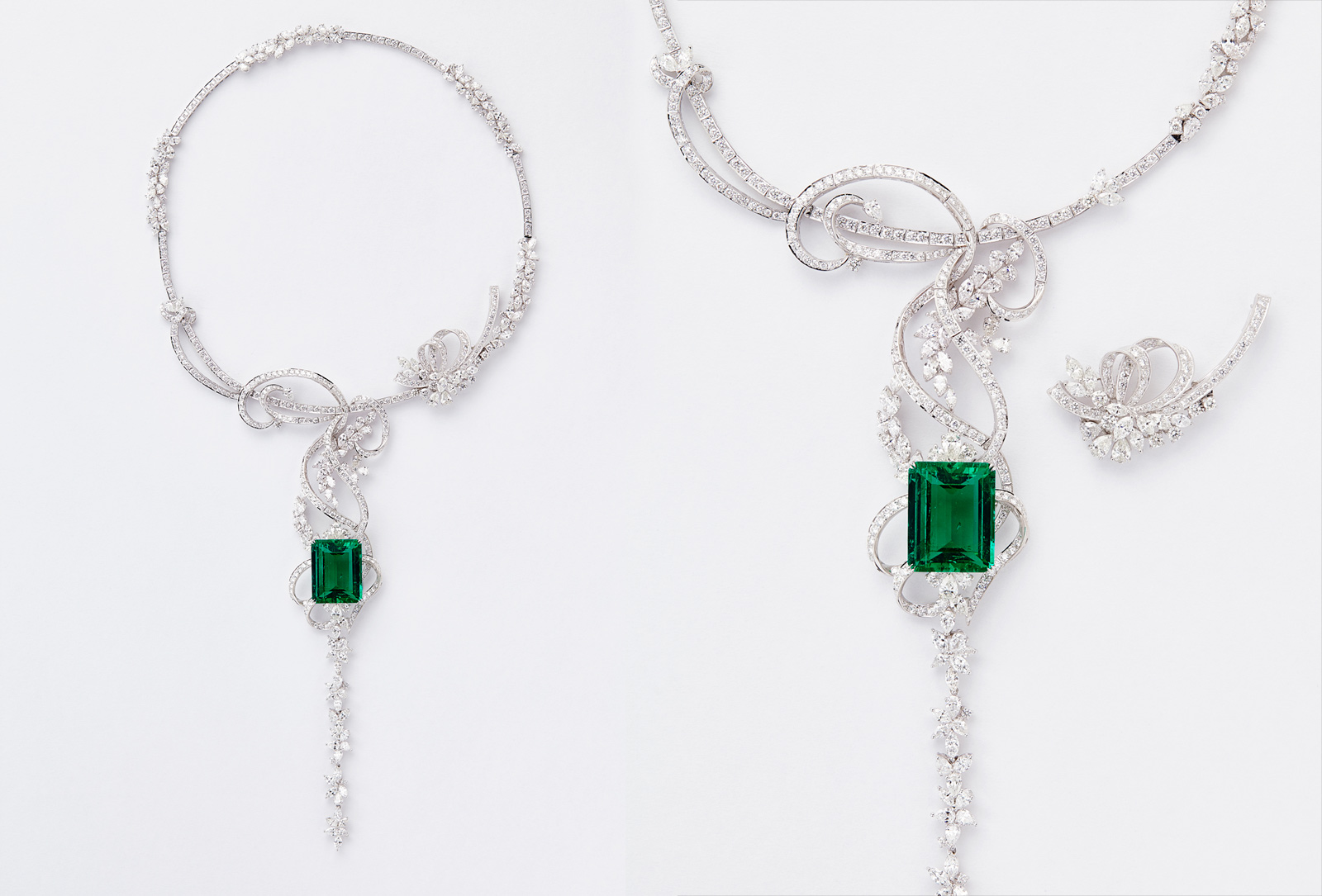 KP: It seems as though luxury consumers are far more enlightened than they were even a few years ago. Do you see education as an important factor in the future of the gemstone, diamond and fine jewellery industry?
CH: From my point of view, education does play an important role in this industry, and in all of the luxury markets. Investment grade gemstones and diamonds are doing very well at auctions, and this means buyers become enthusiastic about the academic element of purchasing. It is also very important to me as a designer to provide my clients with the most stunning piece within their budget, which also has significant market value on it.
KP: Is it important for you to share the story of the pieces, from their conception and creation? If so why?
CH: I want jewellery admirers and collectors to have a deeper understanding with regards to my designs in QIU Fine Jewelry. I feel that the more my audience understands where I come from, the language of my design, and my vision, the more they will be excited by my creations.
KP: In what way does creating jewellery which has an investment basis limit the style of design which the emeralds are presented in?
CH: Having a foundation of being investment jewellery does mean that certain, more obscure designs aren't suitable, but I enjoy finding a balance between creativity and practicality. For example; within the master set of Shanghai / Shanghai 2017, the centre stone on the necklace is nearly 33 carats. It was quite a challenge for me as a designer to think of how to balance the elegance of the jewellery while showcasing the enormous emerald to its full potential. The finished piece was an amazing surprise, even to me!
KP: Was the timeless sophistication of Art Deco a factor in choosing to present the emeralds in this way?
CH: Fine jewellery has to be timeless, and this is an idea which is important to me. The geometry of Art Deco architecture mirrors the emerald's cut so wonderfully, and for me the fact that Art Deco seems to defy the frivolity of fashion and trends meant it was an appealing design choice. I want these pieces to be enjoyed for lifetimes and passed down through generations!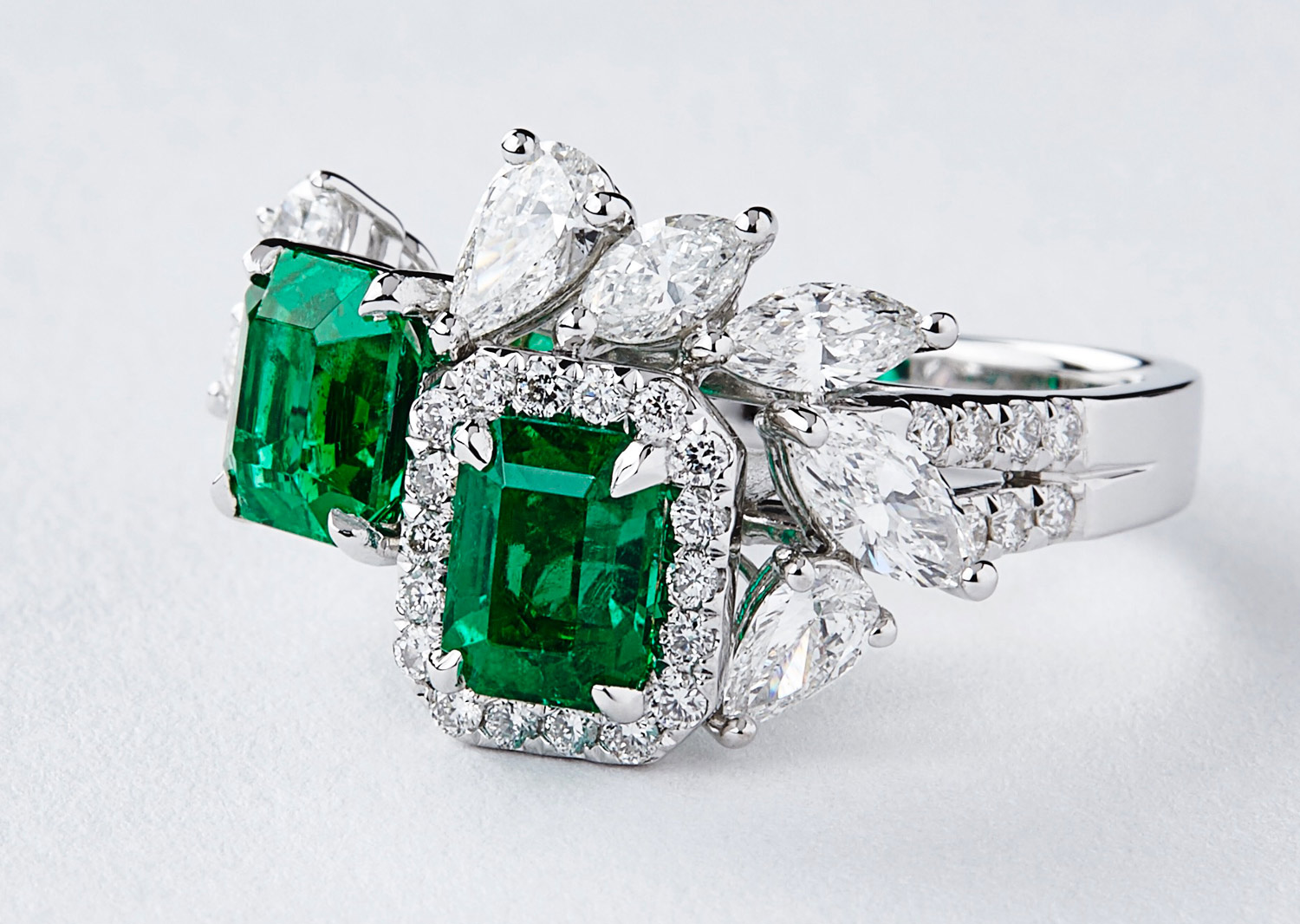 KP: This collection took more than a year to create, and you said that this process has helped to establish a "design language and signature style". What is the next step for you in terms of engaging a larger audience and introducing more consumers to high quality, investment grade emeralds and fine jewellery?
CH: The next step is to outreach to a more global audience with my next fine jewellery collection. I think that the best way to communicate the ideas in this new age of educated consumers is to demonstrate first-hand how great design and beautiful elements elevate jewellery into being high jewellery. I believe design speaks for itself, and the creations represent the personality and the vision of my aesthetic.