Whether you consider these designs as 'trapped' or 'protected' is up to your personal interpretation. But the intrigue that these pieces conjure is certain: jewellery with diamonds and gemstones which are partially obscured from view or from touch elicits a primal need to look with desire, like hidden treasure or a forbidden fruit which you cannot quite reach.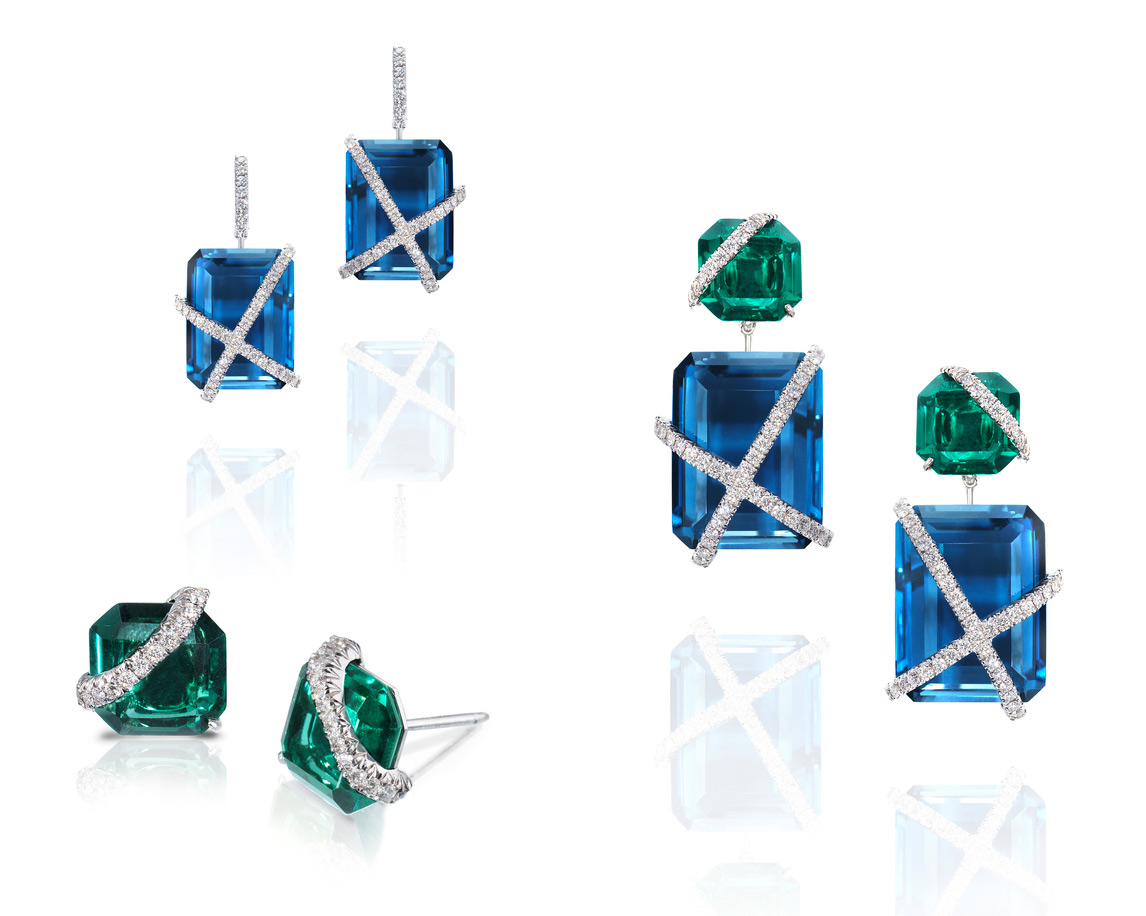 There are innumerable ways in which fine jewellery designers have reimagined traditional jewellery settings. Although conventional wisdom would dictate that those who purchase gemstone jewellery want to see as much of the stone as possible, it seems that leaving a little to the imagination stirs excitement and curiosity. This idea prompted various designers to use a multitude of diamonds or gemstones without a setting, letting them stay loose, yet captured behind a veil of transparent stone or a fine metal structure.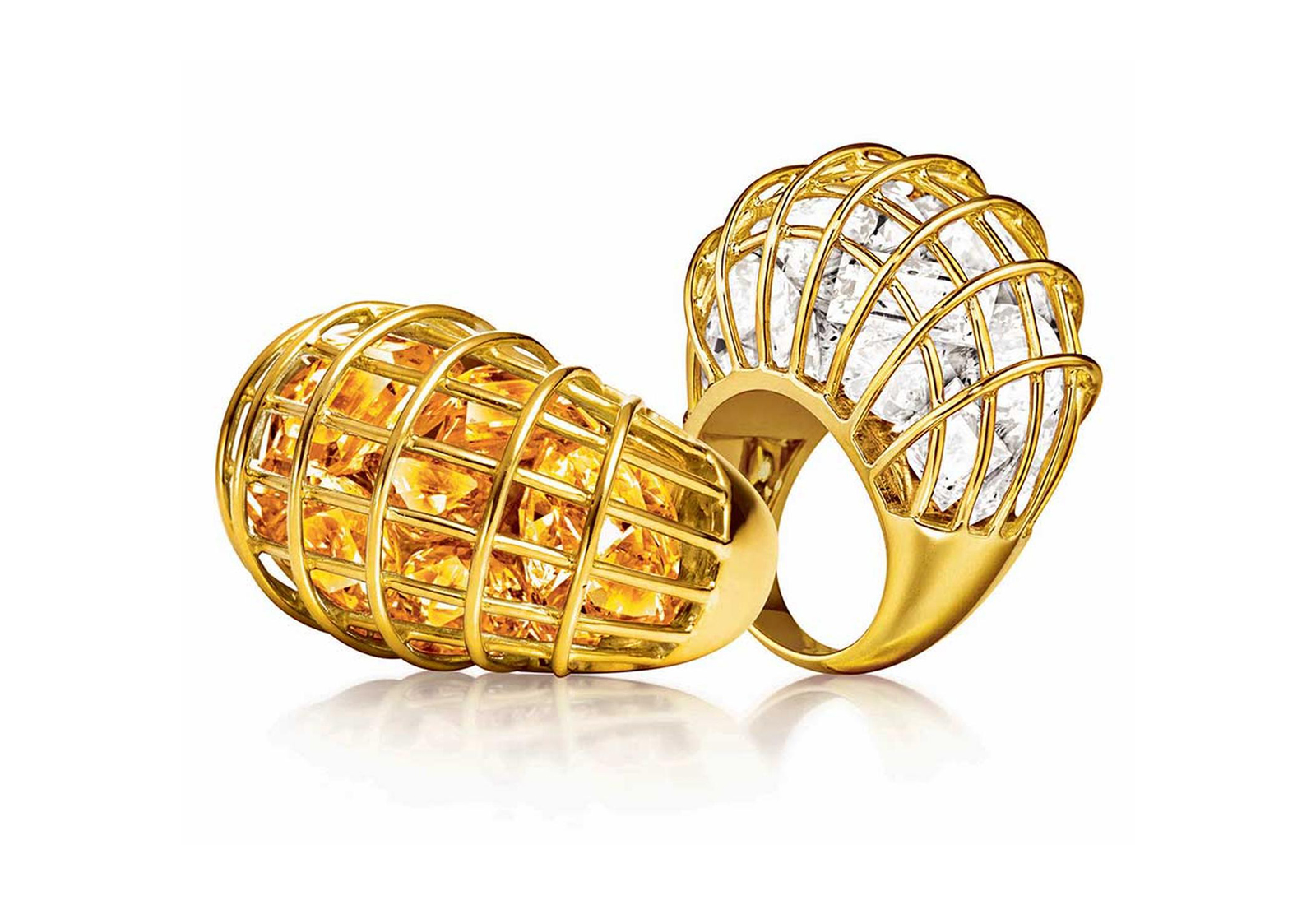 One of the most playful collections which adheres to this trend is 'Perpetual Motion' from Yael Sonia, which allows the opportunity to view the mechanics of the spherical gemstones making their way through the graphic line of their metal setting. The design provides the rhythmic movement of the gemstones along with the wearer, and provides a genuine spectacle for everyone who witnesses the pieces.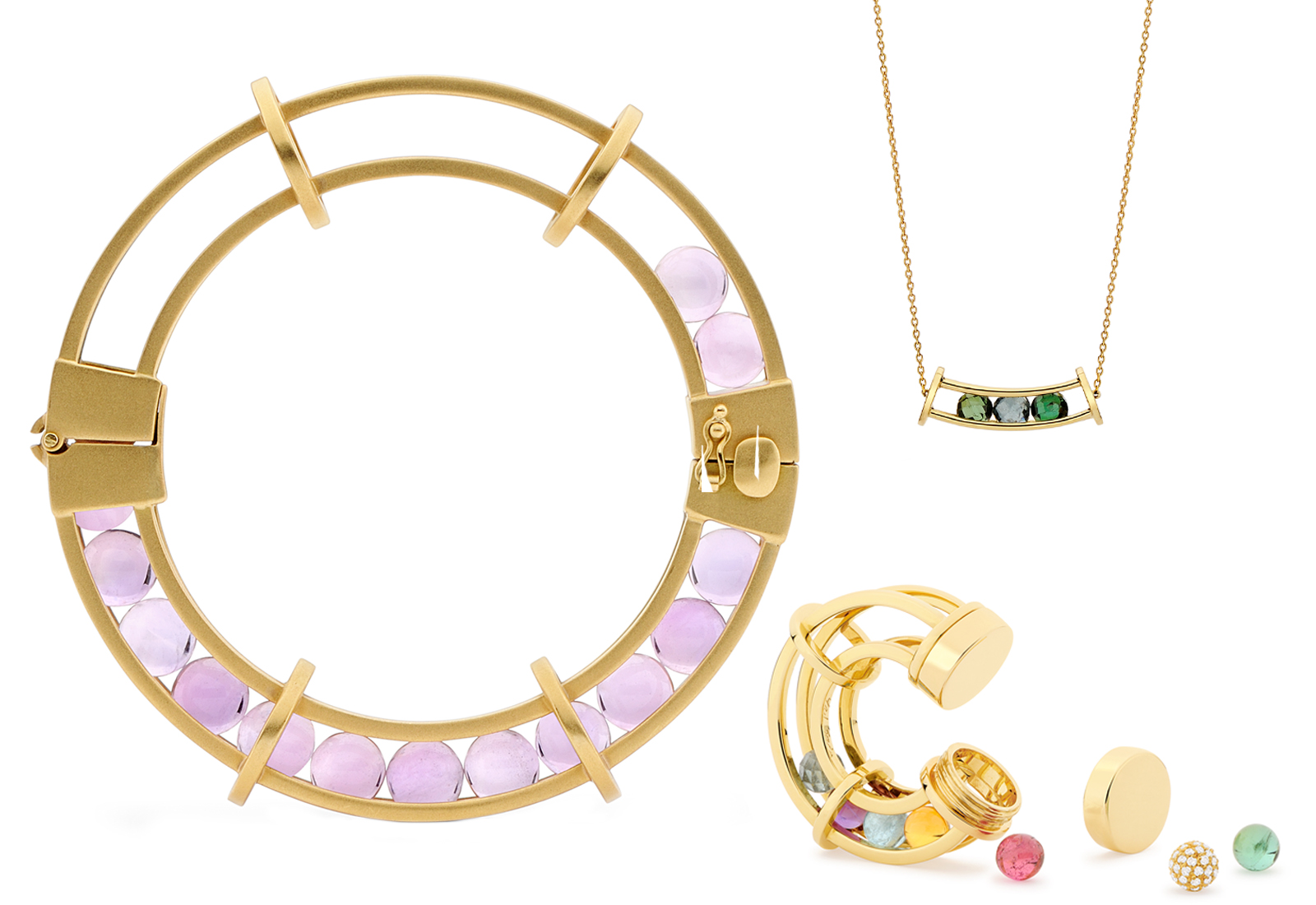 In her pret-a-porter 'Rock It!' collection - a continuation of Les Exceptionelles line - Ornella Iannuzzi encased opal beads within an openwork setting comprised of 18k gold. The metal structure of the pendants, earrings and rings is made in a shape of a dodecahedron that reflects crystal structure of some gemstones.
'Caged' by Melanie Georgacopoulos sees pearls forever enclosed in an 18K gold 'diamond' whose facets are outlined in this precious metal. The vertices of the gem facets are either encrusted with diamonds, or left with no embellishment to allow the simple yellow gold to contrast with the white pearls. 'Caged' pieces represent the more traditional spectrum of the captured stones trend, with an accessible design concept and wearable aesthetic.
Moritz Glik has already made this interesting trend truly his own, and his signature design motif is based on the 'Kaleidoscope'. Here, he captures a variety of loose stones behind white sapphire casing, which acts as a window into a world of tumbling diamonds, sapphires and some other gemstones. The stones move with the wearer, and although they remain completely visible from all angles, they are impossible to touch.
Beau Han Xu's 'Splash' series is one of the most original fine jewellery designs to incorporate the trapped gems trend, where the diamonds swim within a liquid underneath their glass casing. The lack of metal used in Beau Han Xu's bracelets and necklaces as well as the unconventional materials used means that these designs are undoubtedly for fans of Avant-Garde, and even surrealist jewellery.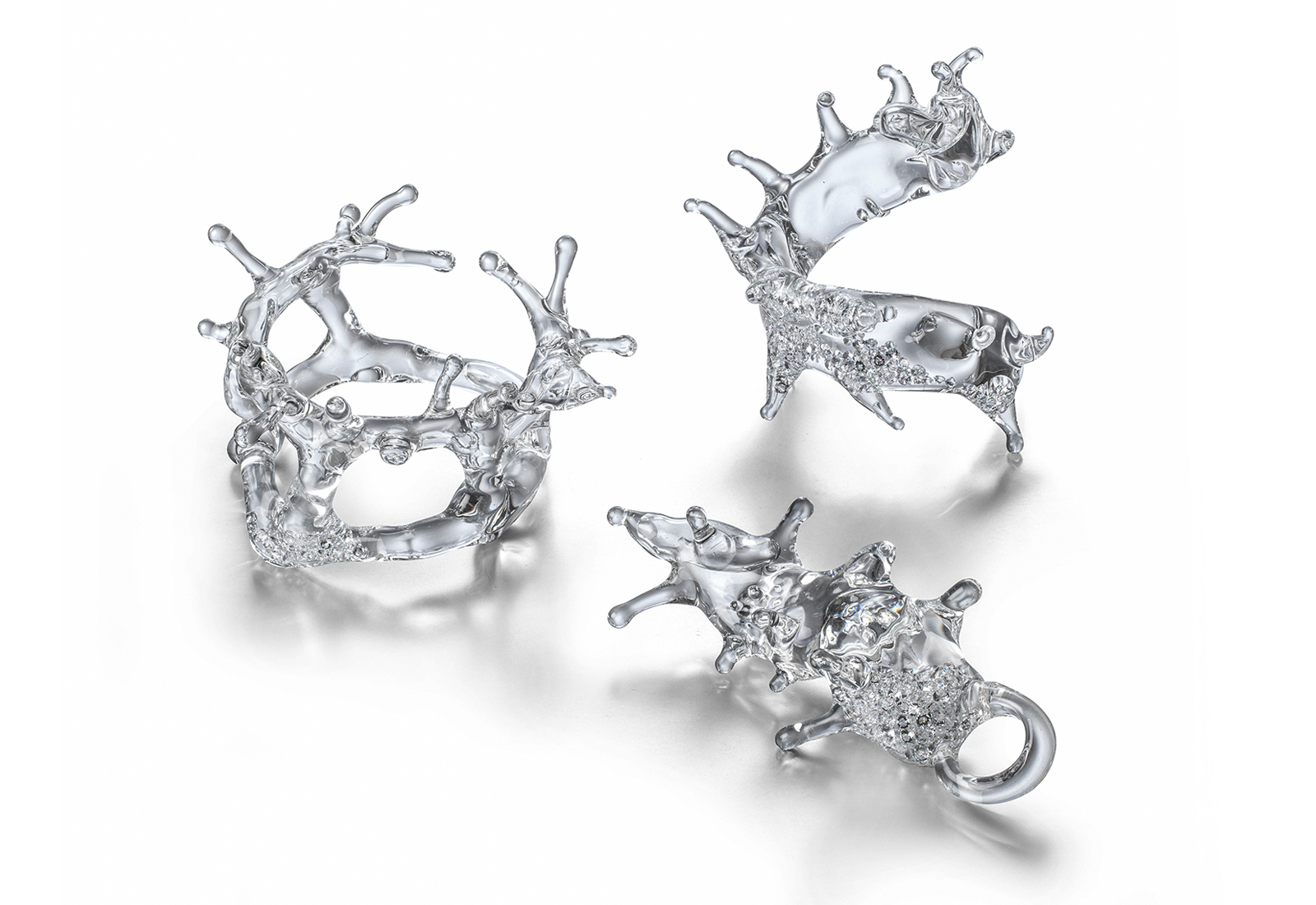 Trends in fine jewellery come and go as with all areas of design. However, in this case, there may be a more lasting effect; designers may consider approaching jewellery creation from a perspective which prioritises aesthetics and practicality in a new way.