August 2017 - Ruby weekend in Monaco
One of unforgettable trips I had in 2017 was the days I spent in Monaco, where an exhibition of Burmese rubies took place. It was the first of its kind organised by the jewellery company Faidee, which specialises in creating jewellery with these rare gemstones. The Director of Faidee, Ravi Lunia, invited me to an exclusive VIP fashion show, organised at the Hermitage Hotel in conjunction with fashion designer Ulyana Sergeenko. A catwalk in the open air, stunning outfits and jaw-dropping jewellery – an experience that will stay with me for a long time to come.
August 2017 – I finally found an assistant!
Few people understand the enormous amount of work that needs to be done daily to create content for the site and social networks, and also keep it diverse and interesting. With the development of my online platforms (as well as giving birth to my son Sasha!) and my constant travels, I began to lose time with catastrophic rapidity. It took me almost a whole year to find an assistant, because I wanted to find somebody who loved jewellery but could also keep up with the fast pace of my work. Finally, in June, Jodie Smith joined the team – as my right hand. So happy to have you on board!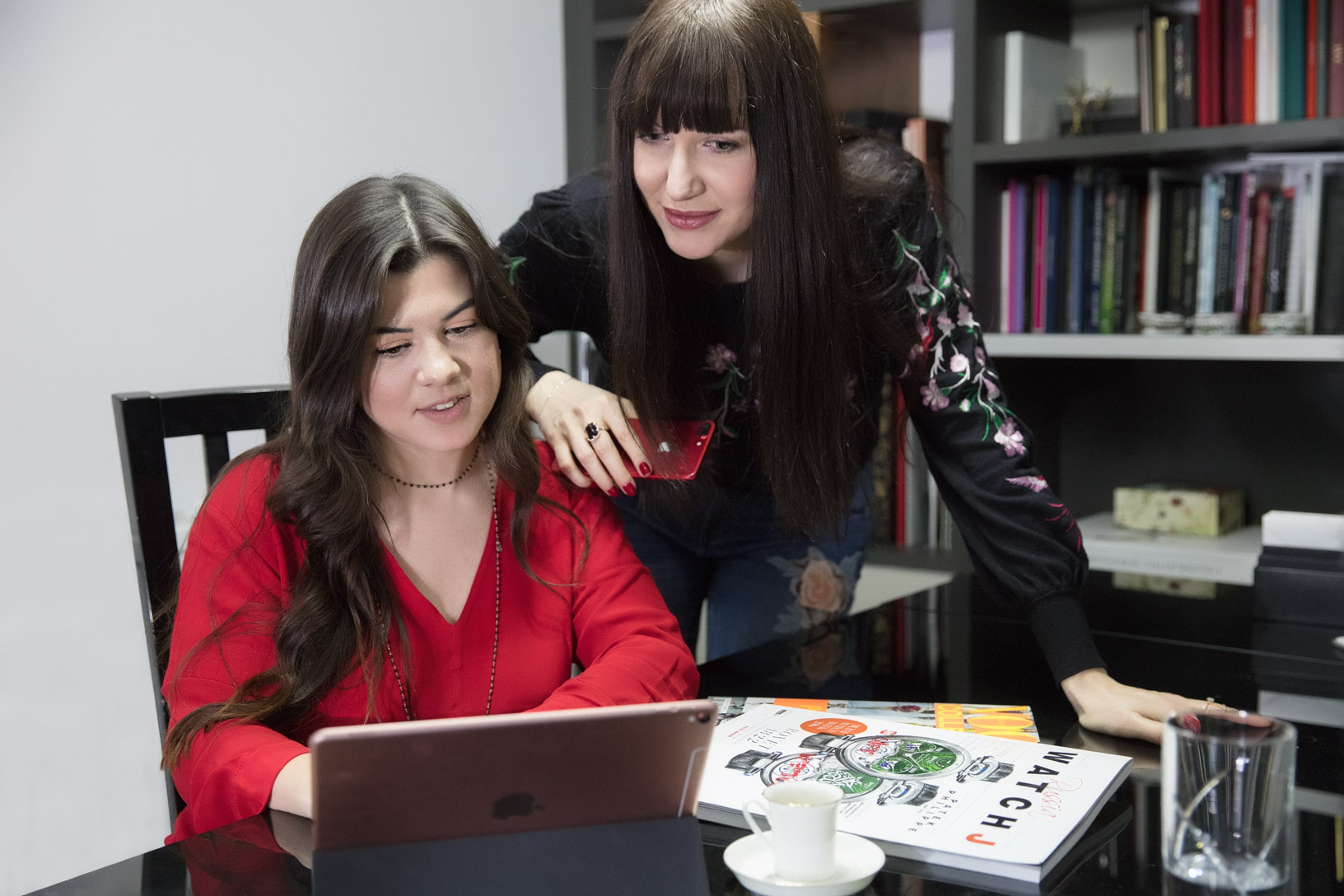 September 2017 – Seminar at the IJA, Moscow
The International Jewellery Academy is the leading educational organisation in the jewellery retailing field in Russia. In September, the Director of IJA, Artur Salyakaev, along with his team, held their 9th all-Russian conference in Moscow and invited me to conduct a seminar. It gathered together 70 people from various jewellery companies, with whom I had shared my experience of photography for Instagram. The seminar was so successful that a few months later I returned to Russia for the second round, this time there were two groups of people, one in Moscow and the other in St Petersburg.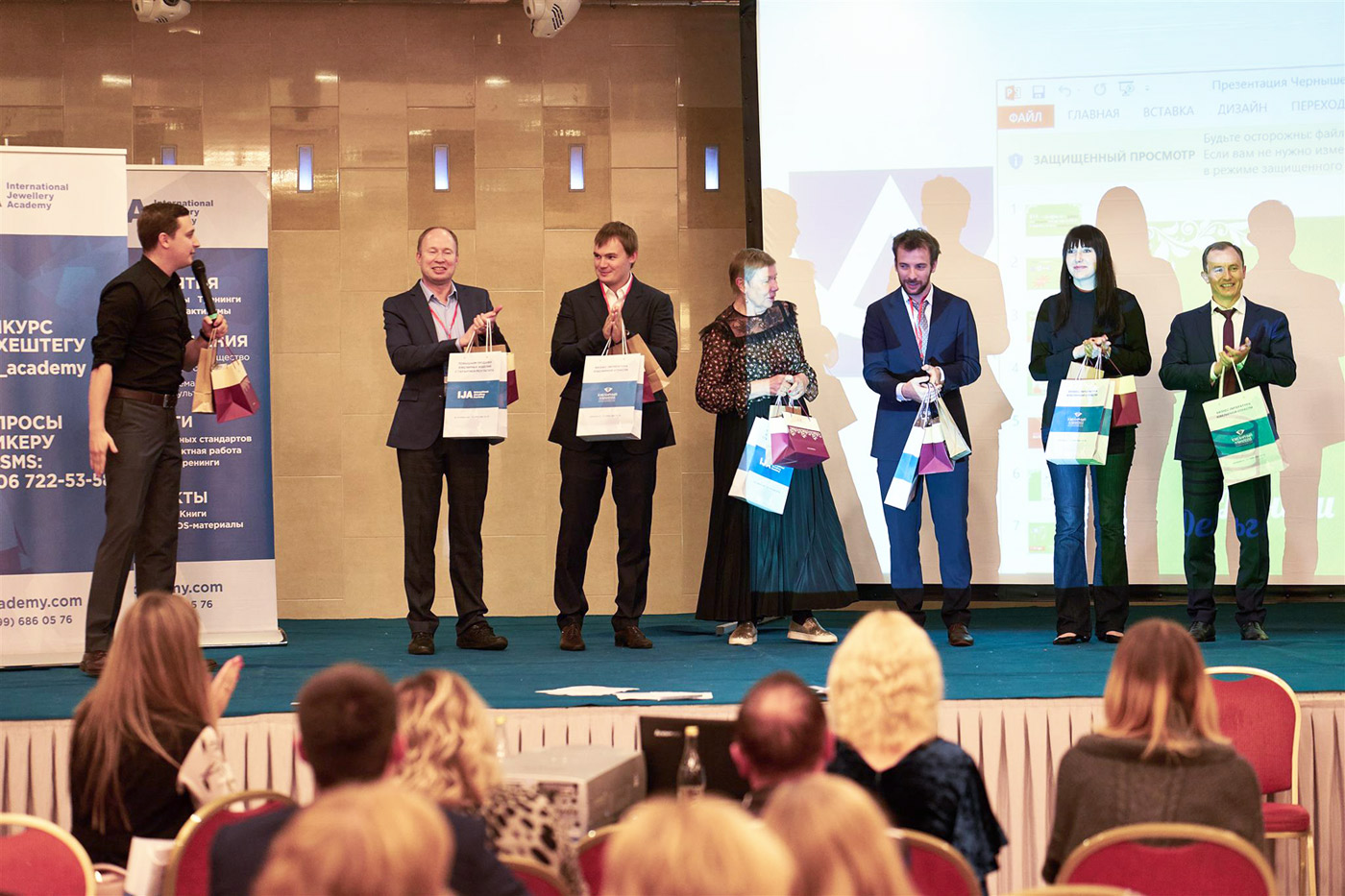 October 2017 – ICA congress in Jaipur
Every two years the ICA Congress organises a congress at which industry experts share the achievements and developments of the gemstone and jewellery industry. This year, expert sellers of diamonds, coloured gemstones and pearls, retail professionals and some members of the press gathered in Jaipur, India. One of the "hot" topics of 2017 was blogging and so under the direction of Victoria Gomelsky, I discussed, together with Benjamin Guttery and Tracey Ellison, the influence of Instagram on the development of the jewellery industry, how to benefit from it and how each of us works with this social network platform.
October 2017 – Public speaking at the ARCH Academy
Within several years, I built my business on my own, and I like to share my experience with others. Therefore, when I was invited to tell my story at the ARCH design academy, I agreed with enthusiasm. I wanted my example to inspire students to go on to fulfil their dreams and, like me, not to give up at times of difficulty. The Director of ARCH, Archana Surana, met with me and showed me around her educational centre, after which several students presented me their work. All of them attended my presentation and asked interesting questions about how I came to be a jewellery reviewer, how I choose the brands I write about and the global industry in general.
So, in both parts of this article I covered a total of highlights of 2017, but in reality there were many, many more. Want to keep up-to-date with katerinaperez.com events? Subscribe to my mailing list (at the very top of the page near the logo link) or follow my personal Instagram page @katerinaperezdiary