Michal Kadar, the main driving force behind the American brand, CADAR, was surrounded by art from her childhood, thanks to her father who worked as a sculptor and created life-size pieces of art. Little Michal spent hours by the sea, collecting shells for her father's sculptures, and this is how she developed an attention to detail, which has been of great advantage to her in her adult life.
It took some time for the creative director of CADAR to come to jewellery art. She worked in the fashion industry for many years and managed her own boutique in Tel Aviv, dressing celebrities and stars in her exquisitely designed casual wear, as well as evening dresses. Michal kept her finger on the pulse of trends, easily creating stylish and elegant looks, which of course in many ways influenced her future career as a jewellery designer. Michael formed an unconventional view of the form and aesthetics of jewellery, and in turn she transforms jewellery materials into objects of conceptual art and integral parts of one's wardrobe.
How does Michal's past in fashion affect her present in jewellery, you ask? To understand this, one must pay special attention to how CADAR pieces "sit" on the fingers, skirt the neck and hug the wrists. For example, the Duplex Necklace from the Water Collection is made from several dozen semi-circles folded into an intricate pattern, and resembles ripples of water, or lace made from gold. The earrings and necklaces from the Bloom Collection are adorned with playful tassels which, like a jewelled fringe, flutter and shimmer with every passing movement. And the hoop earrings, pendants and rings from the Light Collection are "embroidered" with round and baguette-cut diamonds along the "skirting" on each piece.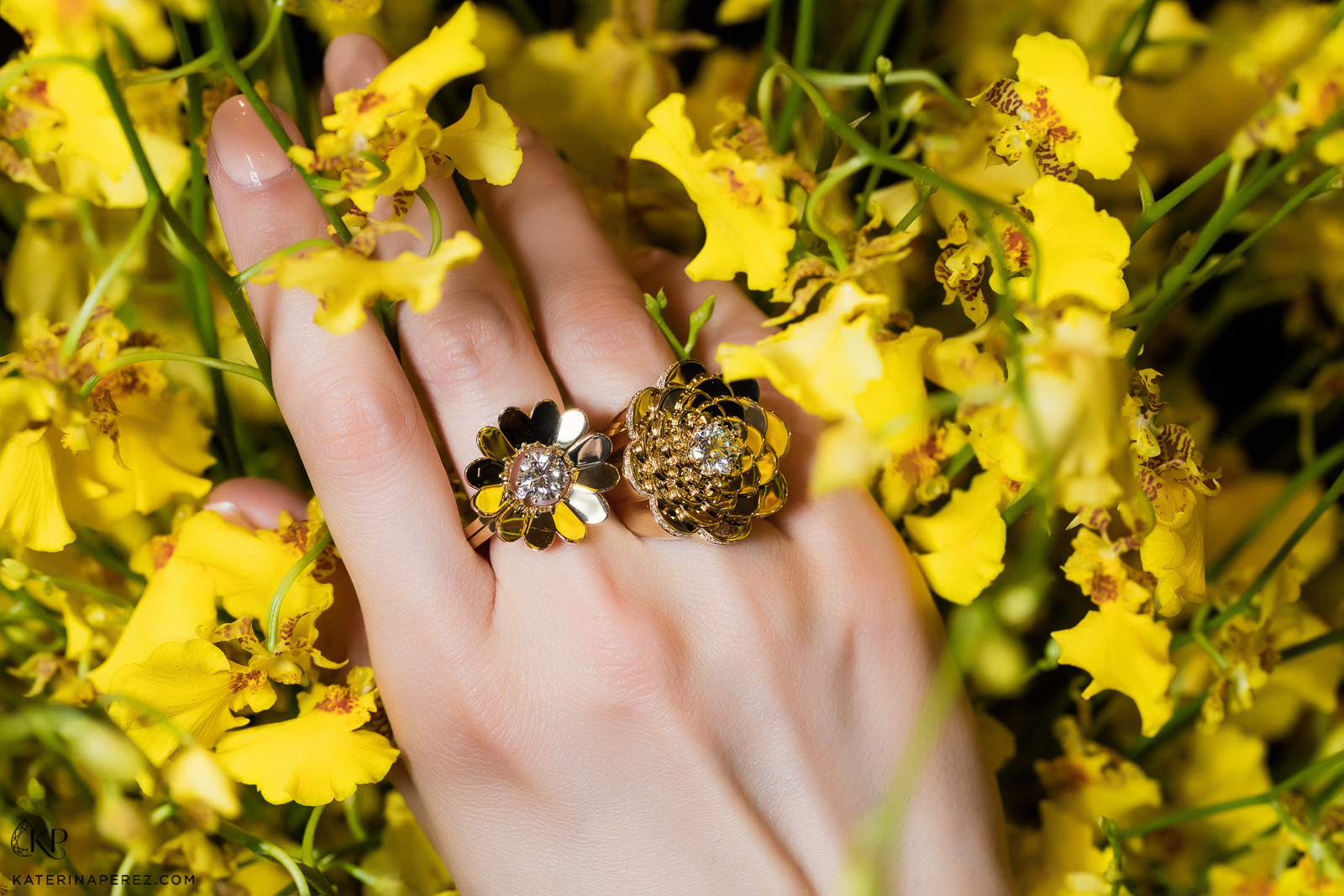 CADAR does not try to astonish its clients with statement gems, and Michal is not shy about not having a gemmological education. She only uses diamonds in her brand's jewellery, and their quality is easily identified from a certificate which can be done even without a degree in gemmology. Michal specialises in the design aspect of jewellery, building on the purity of lines, perfect balance and elegant minimalism. There is nothing superfluous, and when you look at the gold rings, earrings, bracelets and necklaces with her accentuations of colourless or black diamonds, there is no desire to remove or add a single thing.
What comes across as minimalistic design, features a variety of interesting and sophisticated stylistic elements. For example, in almost every collection there is a piece with moving parts. In the Water Collection Duality Earrings, there are semi-circles of gold around the rotating central sphere, some of which are decorated with pavé diamonds. Inside the flower-shaped TU Trio Engagement Ring from the Bloom Collection, one of a handful of TU Collection rings, the engagement piece is hidden inside the 'jacket', but can be taken out and worn separately. And as for the heart-shaped ring from the Endless collection that won the Couture Design Award, it is possible to raise and lower the blades of each half of the heart on the top of the ring, allowing you to play with the piece.
The most powerful source of inspiration for Michal is nature. Despite the fact that this theme is very often reflected in jewellery art, everyone interprets it in their own unique way. The creative director of CADAR embodied it in the first collection Light and the second collection Water, which explore these two elements: baguette diamonds representing sun rays, and golden semi-circles that explore the way form diverges on the surface of water. Together, these two elements are necessary for life to come forth, which inspired the third collection, Bloom, with its floral motif.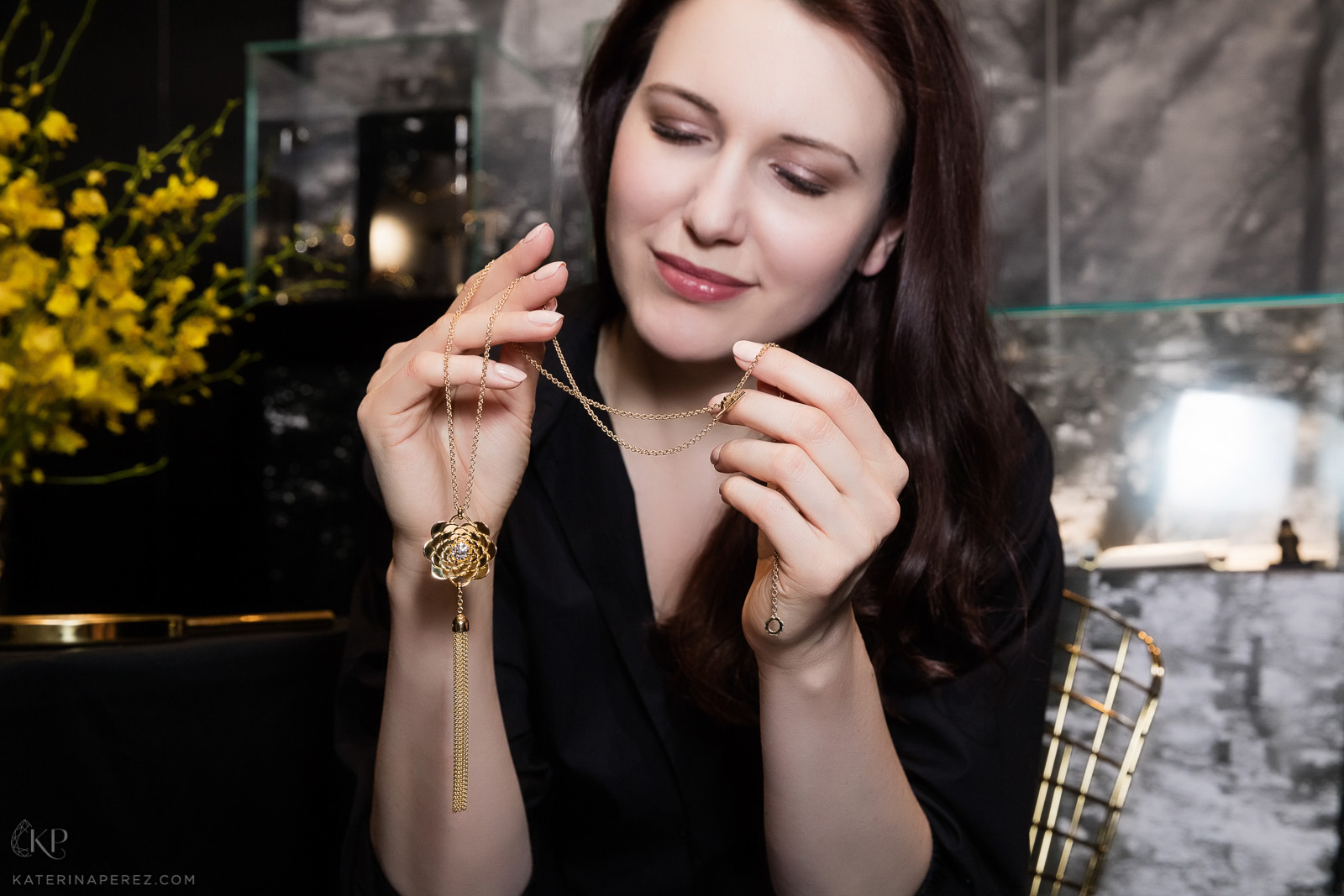 Sautoirs, cocktail rings, long earrings and wide bracelets are permeated with stylistic components from Art Déco and Art Nouveau trends, fractal geometry and features of Japanese art. Such a mixture of styles is the result of Michal's broad outlook, as well as the cultural heritage from her parents whose families hail from Europe and North Africa. I am sure that this will continue to be reflected in the future creations that bear the CADAR name.