This opulent species of flower, bright, modest and strikingly beautiful, comes in a number of different types, many of which hail from Australia, and, just as it is impossible to find two identical pearls, you will never find two orchids that are exactly the same. The different varieties are all quite distinct from one another, and this has allowed AUTORE to come up with a multifaceted collection of pieces, a key ingredient of which was nature's treasure: wonderful South Sea pearls and precious stones in a variety of colours.
So, let us have a look at these colourful new treats. The Orange Orchid, chosen by the brand to feature on earrings, necklace, bracelet and rings, used to grow all over the place in Australia. Today, however, the situation has changed, and the flower has become a practically mythical marvel of nature, growing up above the clouds in gorges and on mountain tops in clusters of three to fourteen flowers splayed out in the shape of a fan.
Another no less enticing example of these flowers is the Pink Orchid, which has something of a reputation for spontaneity because no-one can ever predict when they will bloom. The splendid blend of colours in this particular orchid did not leave the designers of AUTORE uninspired: their collection features a number of different rings, an exquisite rope of silver Baroque pearls, sharing its name with the Pink Orchid, and a solid bracelet with a fastener from white and rose gold, pink sapphires and diamonds.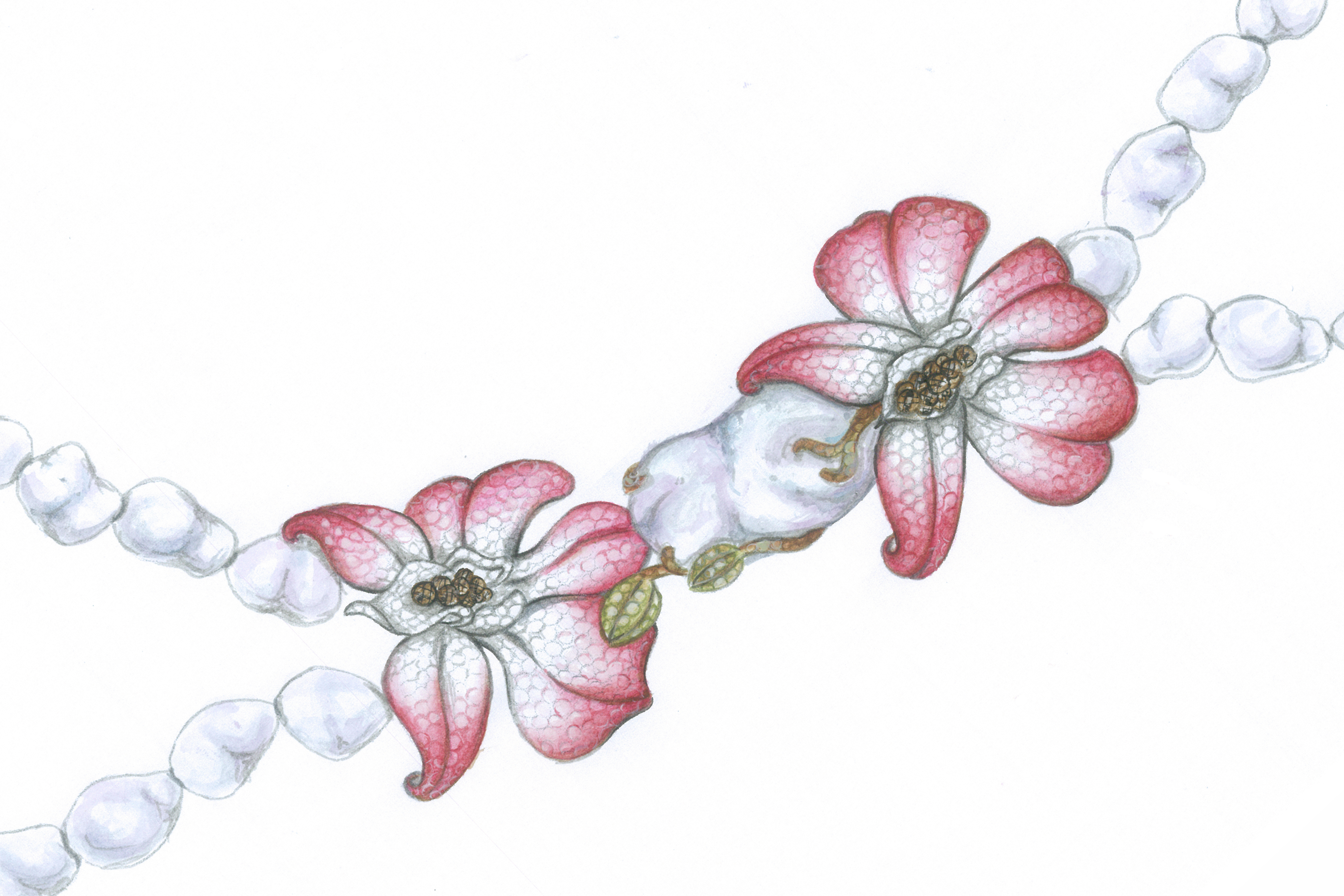 It could be argued that AUTORE's success is entirely down to the individual vision of its leader, Rosario Autore. From their small office, set up in Sydney in 1991, he began exporting pearls to Japan, the USA and Europe. Rosario's personal approach to business and his dedication to supplying only the very finest pearls from Australian farms has won his company a place among the very best procurers of these oceanic gemstones in the world.
There is no doubt that everyone who works at AUTORE takes a huge amount of pride in the direction the label has chosen. They hold innovation, top quality materials and craftsmanship in the highest priority, and the specialists select every pearl and stone for all their designs by hand, and you can see from the results that this does not just play a small role in their success – it's the key!