"As we share the same ethos and commitment to the local communities where our materials come from, it was only a matter of time for our two companies to collaborate. I source all my materials from Africa whenever I can. After all it is the richest continent in natural resources and has all that we use in jewellery," says Vania.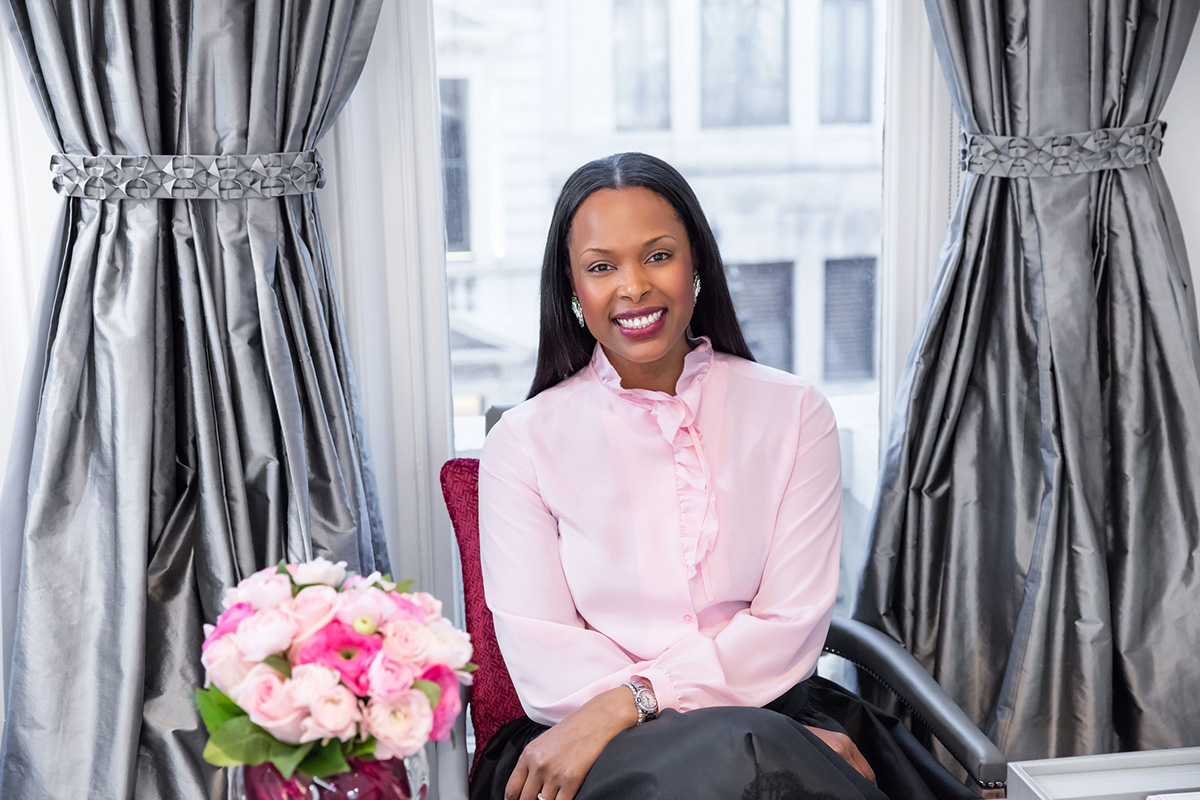 If you are a regular visitor to my site you will no doubt remember the interview with the brand's founder, Vania Leles. She was born in the western part of Africa, a continent which harbours a whole range of exquisite gemstones beneath its soil: the rubies of Mozambique, the emeralds of the Zambia, the tanzanites of Tanzania, to name but a few. The young lady loves to work with colour and plays wonderfully with bright combinations in her creations. A beautiful example of this is her collection entitled "Legends of Africa" which includes jewellery pieces encrusted with a scattering of multi-coloured sapphires, diamonds, rubies and tsavorites. Initially Vania created just two jewellery models: drop earrings and wide band rings in three colours – snow-white made of diamonds, whitish-pink from diamonds and pink sapphires and finally, a multi-coloured version. Now, new pieces of a black-green hue have been added to the collection.
Vania has a story to tell about the land of her birth which has moved her to add a number of exquisite new pieces to the "Legends of Africa" collection. They were executed in a completely different way to the pieces that already exist and belong to the class of high jewellery. In order to realise the intricate design in an actual piece of jewellery Vania used Gemfields' Zambian emeralds, some of which had to be cut specifically according to her hand-drawn design. The result is five, utterly unique pieces, adorned with green stones both round and pear cut combined with small cabochons.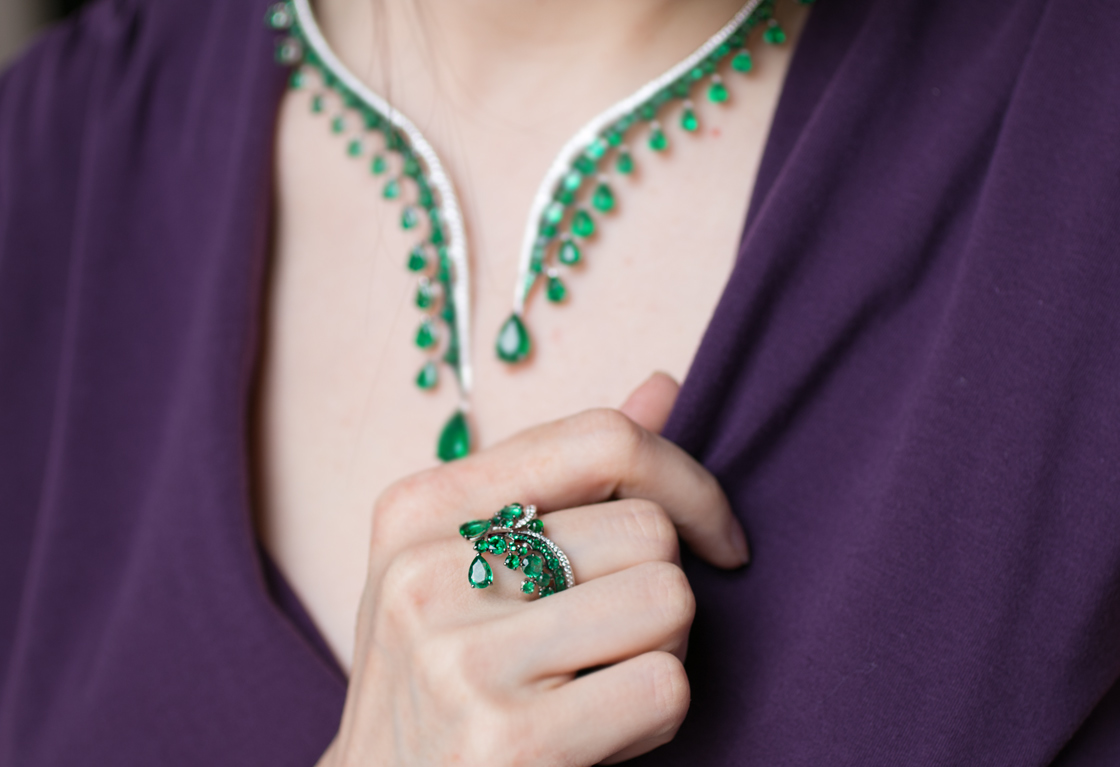 The defining feature of pieces made by Vanleles is a winning combination between traditional elements of jewellery design and the latest trends. For example, Vania could have made her earrings with emerald pendants in the rather traditional style of a fastening in the form of a stud. However, such an approach was not dramatic enough for this creative young lady so she decided to make spectacular cuffs. According to the classical school a necklace with 30 carats of Zambian emeralds would encircle the neck as one continuous band, however Vania chose to make an asymmetrical cascade of stones flowing down from the neck to the chest area. A luxury bracelet with 25 carats of green gemstones was crafted in principle as a neckless and it does not meet in the middle. The mini-collection also features two rings, one of which resembles the bracelet in miniature, but has an octagonal 2.15 carat emerald set between two lines of green beryls and diamonds. The second ring looks like a waterfall made of pear emeralds and closely matches the pair of earrings.
Extravagant and clever design is not the only point of attraction for Vanleles's new jewellery. Interesting also is the story of its creation as it was based on a photo of Dido Elizabeth Bele and Sarah Forbes Bonetta – two black women with an unusual history. Despite their African roots and time spent in slavery when they were young, both ladies, in the later stages of their lives, moved in the social circles of the British elite. In a photo seen by Vania the women are wearing Victorian-era dresses, and it is precisely the lace of which that is reflected in the latticed jewellery of Vanleles.