Over the next few years, Feng J established herself as one of the leading designers on the Chinese high jewellery scene, and her name began to be uttered in the same breath as greats like Wallace Chan or Anna Hu. This year, Feng is celebrating the first significant milestone anniversary for her brand: five years. Readers, I have no doubt you will be fascinated by the story of how she has achieved global recognition, even adoration, in such an astonishingly short period of time. Let's take a moment to marvel at this success story.
In 2012, Feng received a master's degree in Jewellery Design from the University of the Arts, London, before taking a job at Alexander McQueen. She then went to Paris, to the legendary HEJ (Haute Ecole de Joaillerie). Even at this embryonic stage of her career, it was obvious that Feng J had her own signature style and, now, it's clear this will add a bright light to the evolving landscape of fine jewellery.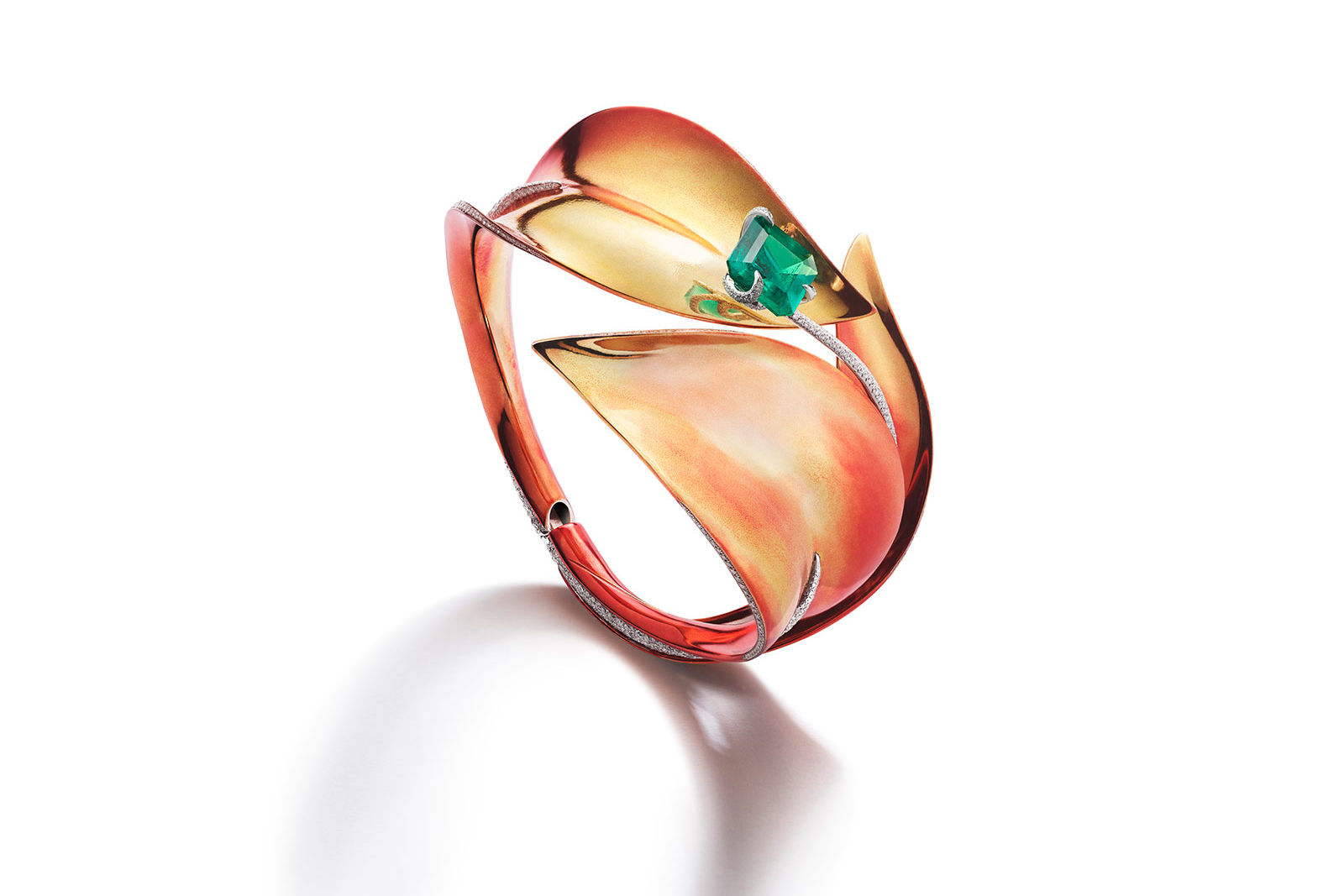 While experimenting at her atelier in Paris and China, Feng created a new type of stone fixture called the Floating Set. To the high jewellery industry, this must have seemed like some kind of impossible miracle; the upper echelons of this trade are widely considered to have already mastered every possible jewellery technique. To achieve this effect, she mounts hand-crafted rose-cut stones into her voluminous pieces using an extremely small quantity of metal. This makes the jewellery lighter and ensures that the stones absorb and reflect more light, in effect guaranteeing that they shine brighter. She first presented this idea to the public in 2018, and by 2020 Feng had received two significant pieces of recognition for the flamboyance, importance and success of her work.
Take, for example, the comments of Robb Report Greater China, a global luxury brand reviewer, who named Feng J the 'Designer of the Year'. Furthermore, two of her masterpieces topped the Phillips Jewels & Jadeite Fall Auction, which focused on the very best contemporary jewellers and the rising stars of the industry. The Jardin de Giverny necklace, which was inspired by the blossoming garlands of the world-famous Claude Monet Garden in Giverny, France, as well as her Fountain of Diamonds ring, which took inspiration from Paris' many fountains, are adorned with a 19 carat pink and 22.08 carat colourless diamond respectively. Meanwhile, the supporting gems are all set in Feng J's trademark style: the floating set.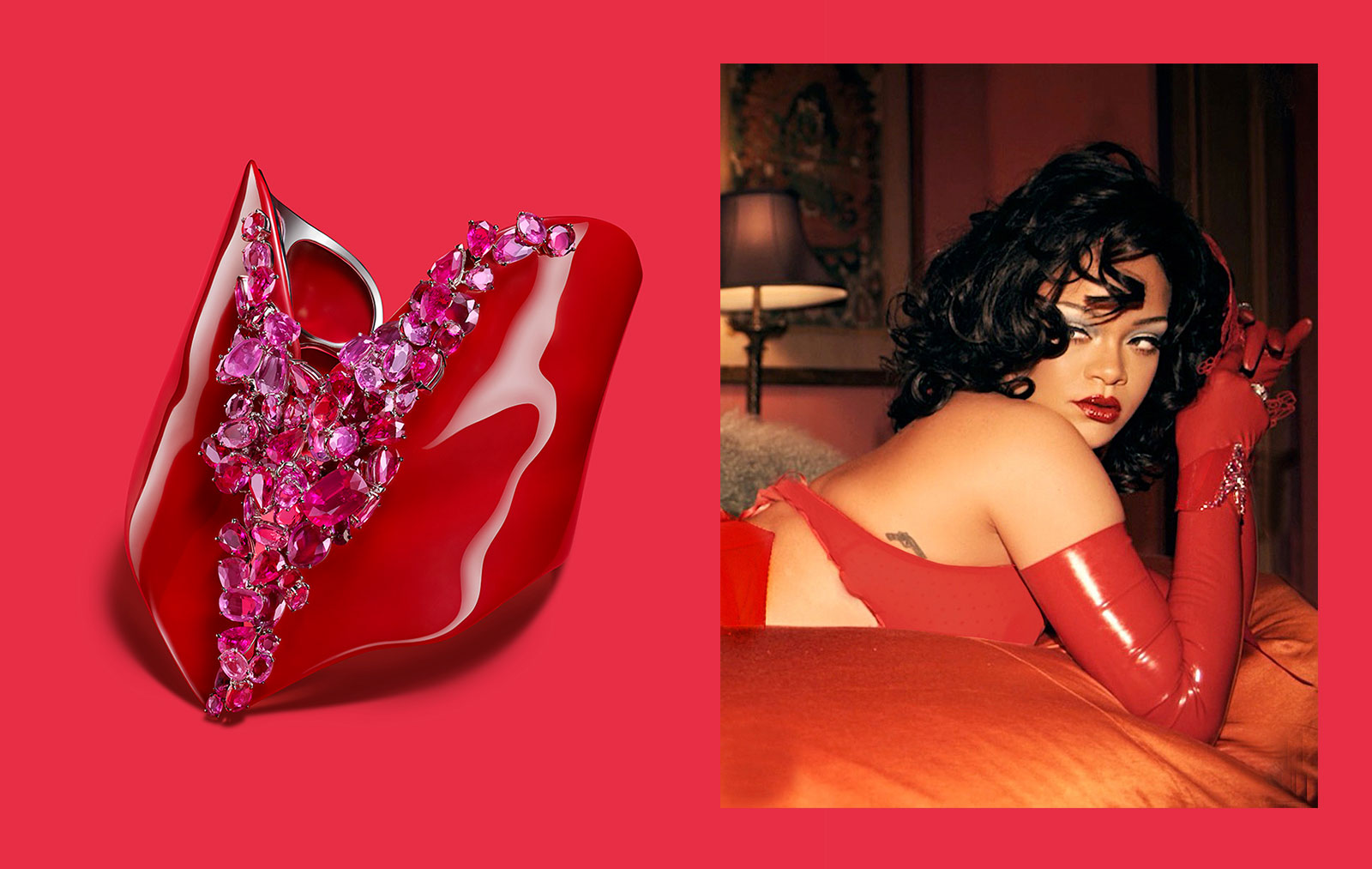 Feng is not the type to rest on her laurels, but rather continues with her bold experimentation. This year, her Le Galerie Coeur Rouge cuff, which is composed of gold, rubies, red spinels and lacquer, is part of the world-famous singer Rihanna's FENTY campaign for Valentine's Day. For Coeur Rouge, Feng created earrings and bracelets in a modern sculptural style, weaving a red heart symbol into the design. Experimentation led to the transformation of a thousand-year-old tradition of making varnish from tree sap, bringing together Eastern and Western nuances to present to the world something new, beautiful and simultaneously recognised by very disparate cultures.
Feng creates only a few dozen pieces of jewellery every year, and I would like to introduce you, readers, to a couple of new works for the year 2021, which have been presented at the ART021 exhibition in Shanghai. One of them is the Sunset Lily of the Valley bracelet, clad in 18k electroplated gold, which is shaded with a bright green 3.24 carat Colombian emerald and further adorned with stunning colourless diamonds. Feng used a paintbrush to create this impressionistic piece— brushstroke by brushstroke —drawing onto the precious metal the landscape of a California canyon that she had seen once on past travels. A second variant of the Lily of the Valley bracelet is decorated with tsavorites, chrysoberyls, tanzanites and aquamarines, and in turn set in her iconic floating style. To complement the piece, Feng created the Green Willow Leaf long earrings.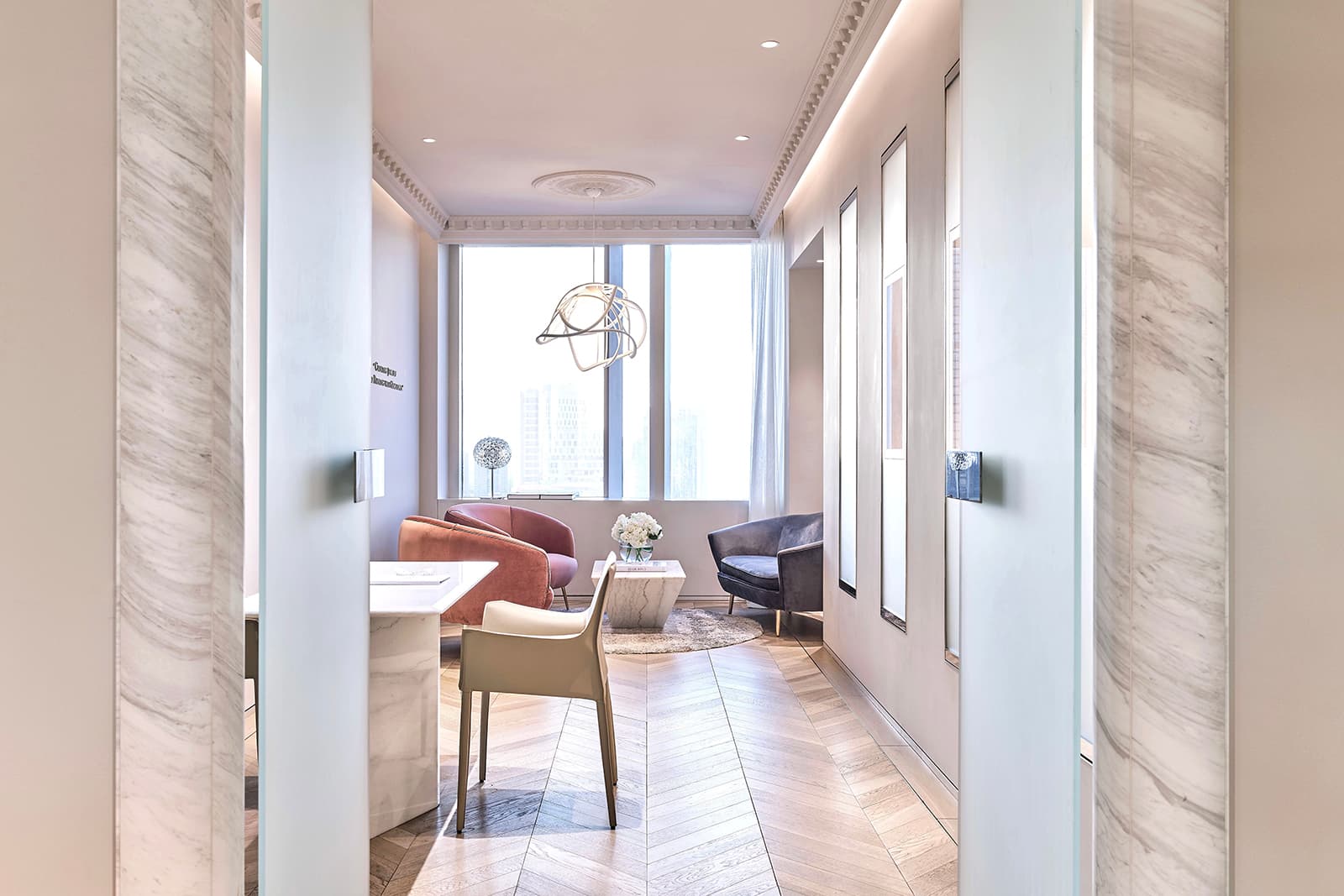 "The inspiration for this naturalistic style of jewellery comes from my childhood memories in Hangzhou, often referred to as a Chinese Paradise on Earth. I remember how I loved to admire the rays of light that would break through the thick leaves of the willow tree that grew on the banks of the Si Hu River," says Feng.
Furthermore, Feng has presented her own interpretation of butterflies in the form of brooches. She has unveiled two new pieces: Sunrise Butterfly and Dreamland Butterfly. So familiar to us as insects, here we are presented with stunning novel interpretations that sparkle with translucent wings folded in the manner of a precious mosaic of spinel, morganites, sapphires, chrysoberyl, yellow quartz and other coloured stones.
Astonishingly, readers, this isn't all. Feng is also gearing up to celebrate the anniversary of her brand with the opening of a luxurious new atelier space in Shanghai, where there will be even more room for experimentation and new designs.