The art of fashion styling is something we all know about. Some stylists are celebrities in their own right and go on to create their own clothing lines and TV shows. So, why is jewellery styling so under the radar? Over the last ten years at the helm of KaterinaPerez.com, I have noticed a slow and steady blossoming of jewellery styling on the red carpet, especially at the Met Gala, the Cannes Film Festival and the Venice Film Festival. Continue reading to see the highlights of a recent conversation with my editor Sarah Jordan about my approach to jewellery styling.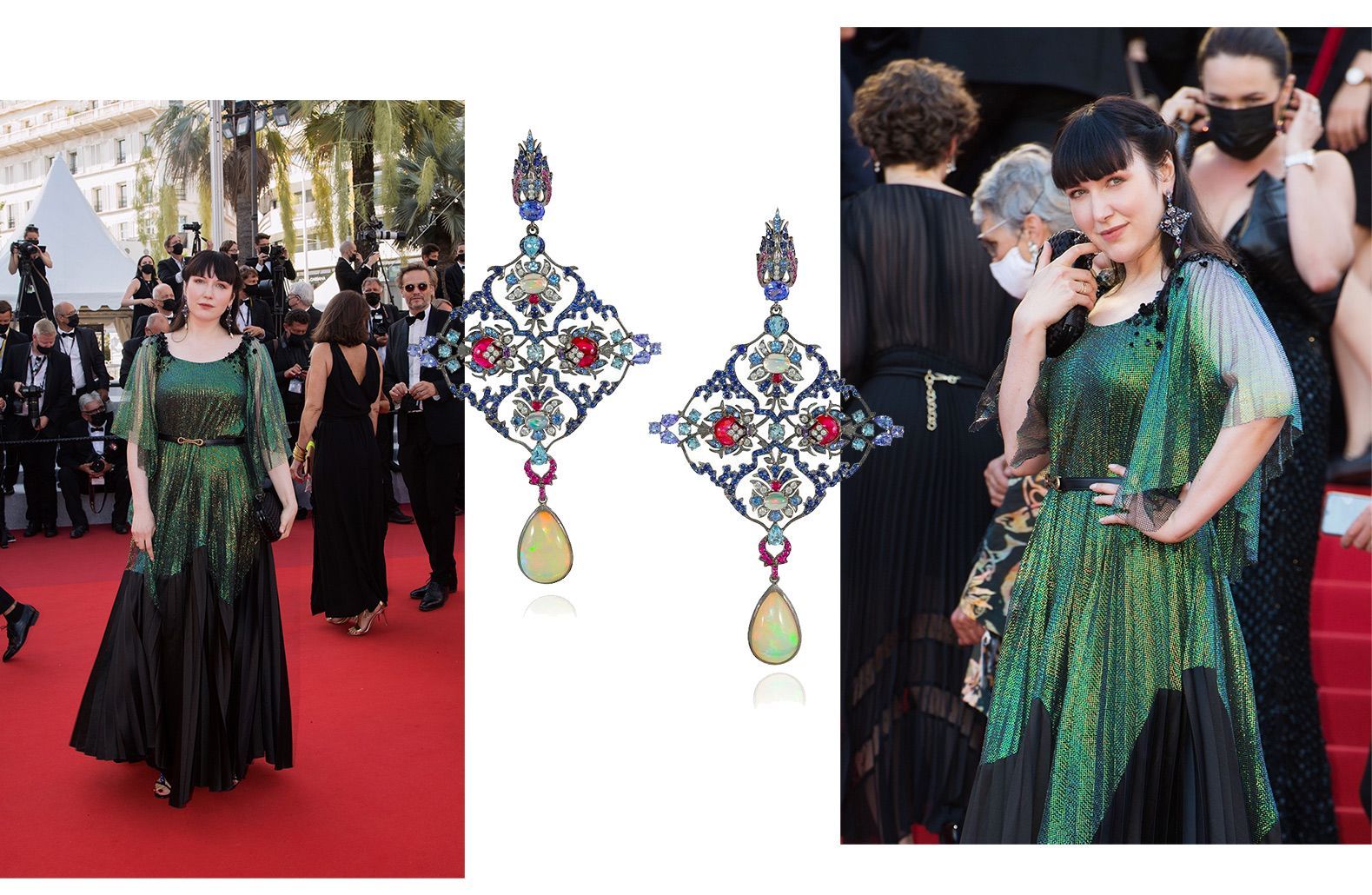 SJ: There's a whole profession dedicated to fashion styling, but do you think Hollywood is missing more specialised jewellery stylists who can cast a professional eye over high jewellery and fine jewellery dressing?
KP: Definitely! In the past, jewellery was a mere accessory to the whole look, something you put on at the very end that isn't given enough thought or allowed to have the right emphasis. Nowadays, jewellery has become a more important part of our wardrobes and is seen on all major red-carpet occasions. I believe there is a need for a jewellery stylist who understands what's available in the market, what the biggest trends are, and who goes out to find certain types of jewellery to showcase the style or personality of a celebrity client. There is no difference in the demand, attention to detail, effort and attention that goes into fashion styling versus jewellery styling. However, I can't think of any professional jewellery stylists off the top of my head! That's why we regularly see mishaps on the red carpet where, yes, the jewellery looks nice, but it could be better. For example, a celebrity may be wearing a beautiful dress with an open neckline perfectly suited to a necklace, but instead, they wear a cocktail ring!
SJ: Styling for the red carpet is a business that's built around brand partnerships and sponsorship. Do you think this affects the types of high jewellery we see at major events?
KP: There are two scenarios why celebrities are photographed wearing specific jewellery on the red carpet. One of them is, of course, sponsorship, and they must stick to a brand or choose something from a brand they are affiliated with. The second is because jewellery is chosen at the last possible second! It's not a conscious, well-thought-out decision but often a spur-of-the-moment just before a celebrity heads out the door. There is simply a lack of time to pull something that fits perfectly. When I have been to red-carpet events, I have experienced first-hand how hard it is to finalise an outfit where everything matches perfectly. Another important consideration is security. High-value products can't be transported from A to B in the blink of an eye – this requires planning. As a result, we don't always see the same breadth and variety of high jewellery on the red carpet as we do fashion.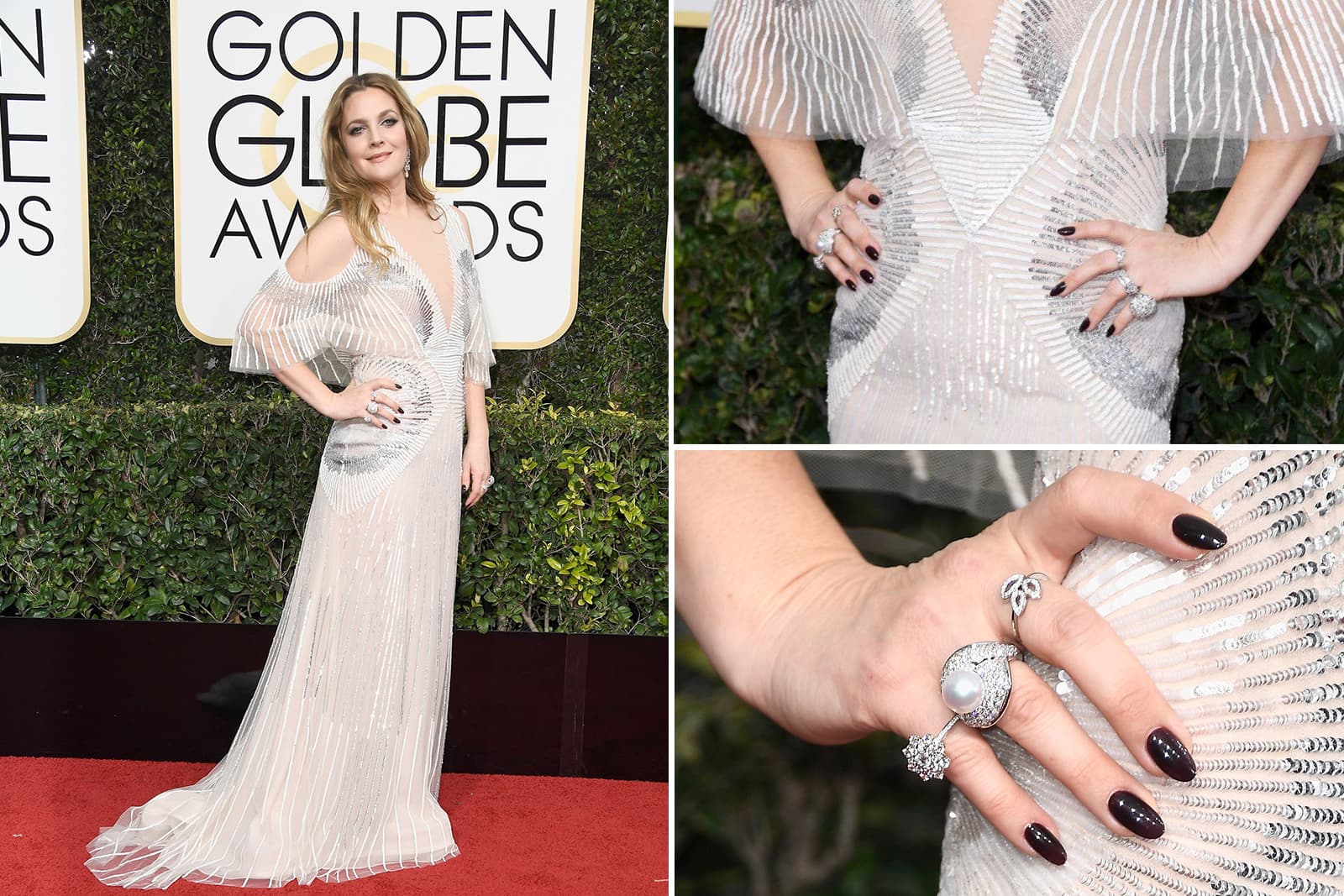 SJ: What do you think are the fundamentals of jewellery styling, and can you share some of your top tips with us?
KP: I believe the focus should always be on what complements an individual, whether that's gemstone colours, precious metal shades, textures or proportions. What volume of jewellery can they pull off? A petite woman may look overwhelmed by very large earrings, whereas very discreet stud earrings could look lost on a taller woman. It is also important to think about face shape when choosing earrings. For example, people with an oval-shaped face will find that many earring styles are universally flattering, but those with a square jawline or more angular features may need to choose more carefully. With rings, it is important to look at the length of your fingers and choose chunky cocktail rings, stacks of rings or more delicate pieces to elongate or minimise accordingly.
Jewellery is all about self-expression. Today, it is preferable to come across as someone who knows how to experiment and be playful with what they have in their jewellery box. The fundamental here is to combine matching colours, metals and gemstones without overloading your look. For example, you can mix white and rose gold or yellow and white gold, but I wouldn't wear yellow gold earrings with a white gold ring that look completely different – although these pieces sit far apart and do not clash, they will look like they're from a completely different story. In contrast, a combination of yellow and white gold in the ears and on the fingers will complement each other. Generally, I would never combine more than three colours together. If you are wearing sapphires and diamonds or rubies and sapphires in the ears, adding a multi-coloured gemstone ring will likely be too much.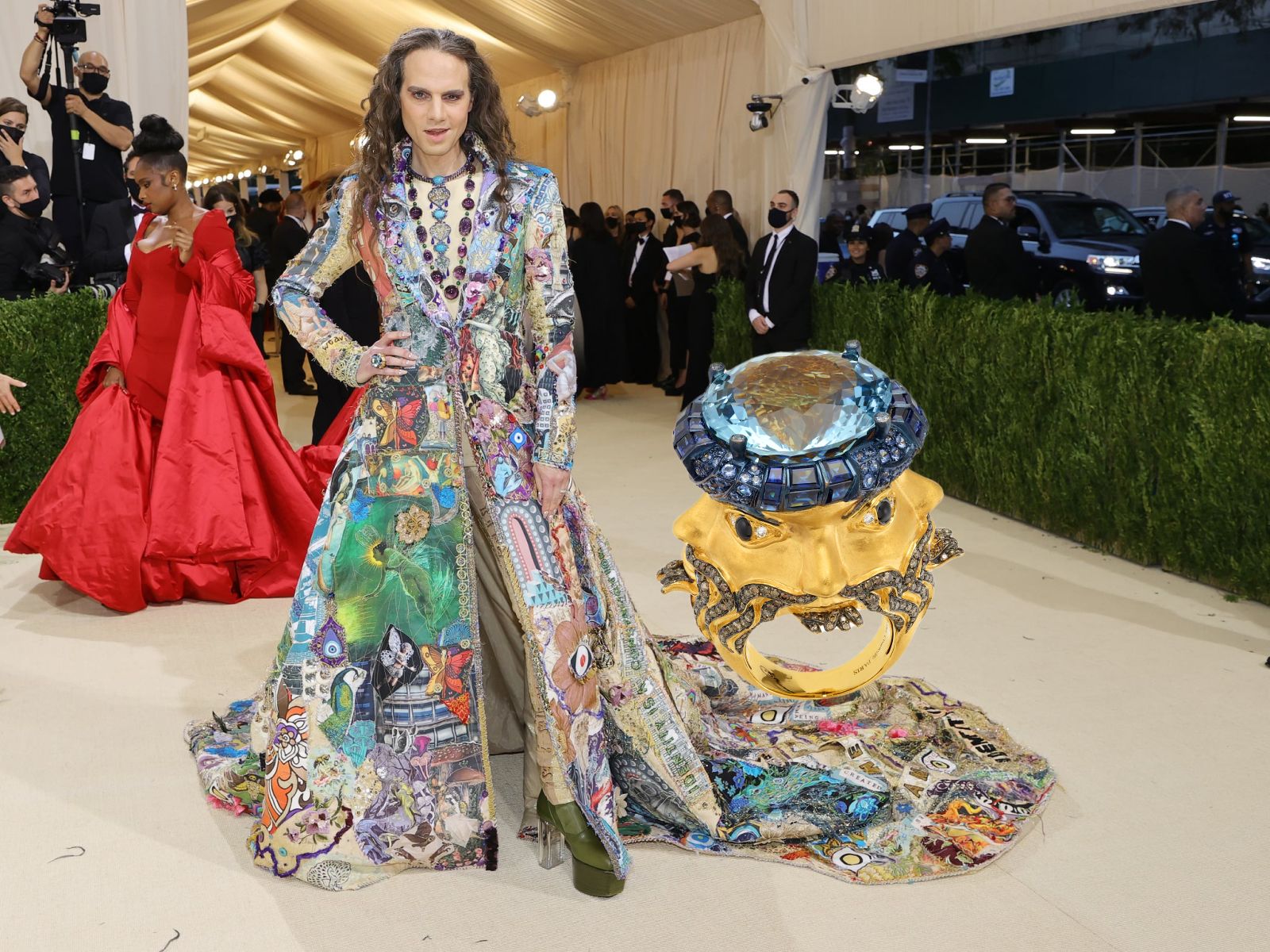 SJ: And in terms of quantity, how many jewels should one wear at a time?
KP: It depends, but there should be only one statement piece. When you look at an ensemble, it should be easy to pick out the focal point of the 'jewellery wardrobe', such as statement earrings, a significant cocktail ring or an elaborate necklace. The rest should simply complement this piece and allow it to shine. I honestly believe that you can spoil the most amazing piece of jewellery by styling it incorrectly and that you can elevate an awful piece with good styling choices. There's no such thing as an ugly gemstone, only a designer that hasn't brought its potential to light and emphasised its beauty. I believe the same goes for jewellery styling.
SJ: What are some of the most common jewellery styling mistakes that you see?
KP: Typically, I see a lack of understanding of how pieces can be worn together. For example, if you choose vintage pieces of a certain era, these can be paired with modern designs, but only if they share the same style or DNA. I wouldn't put a nice Art Deco vintage Cartier bracelet with gold hoops because they tell two completely different stories. There's also the common mistake of either under-dressing or over-dressing with jewellery. If you are heading to a red carpet event or special occasion, a pair of tiny studs won't match the atmosphere. And speaking of the red carpet, I have seen many occasions where the jewellery wears the woman and not the other way around. Statement jewellery can quickly become bulky and chunky in a way that overpowers a woman's frame and stops her from looking her best.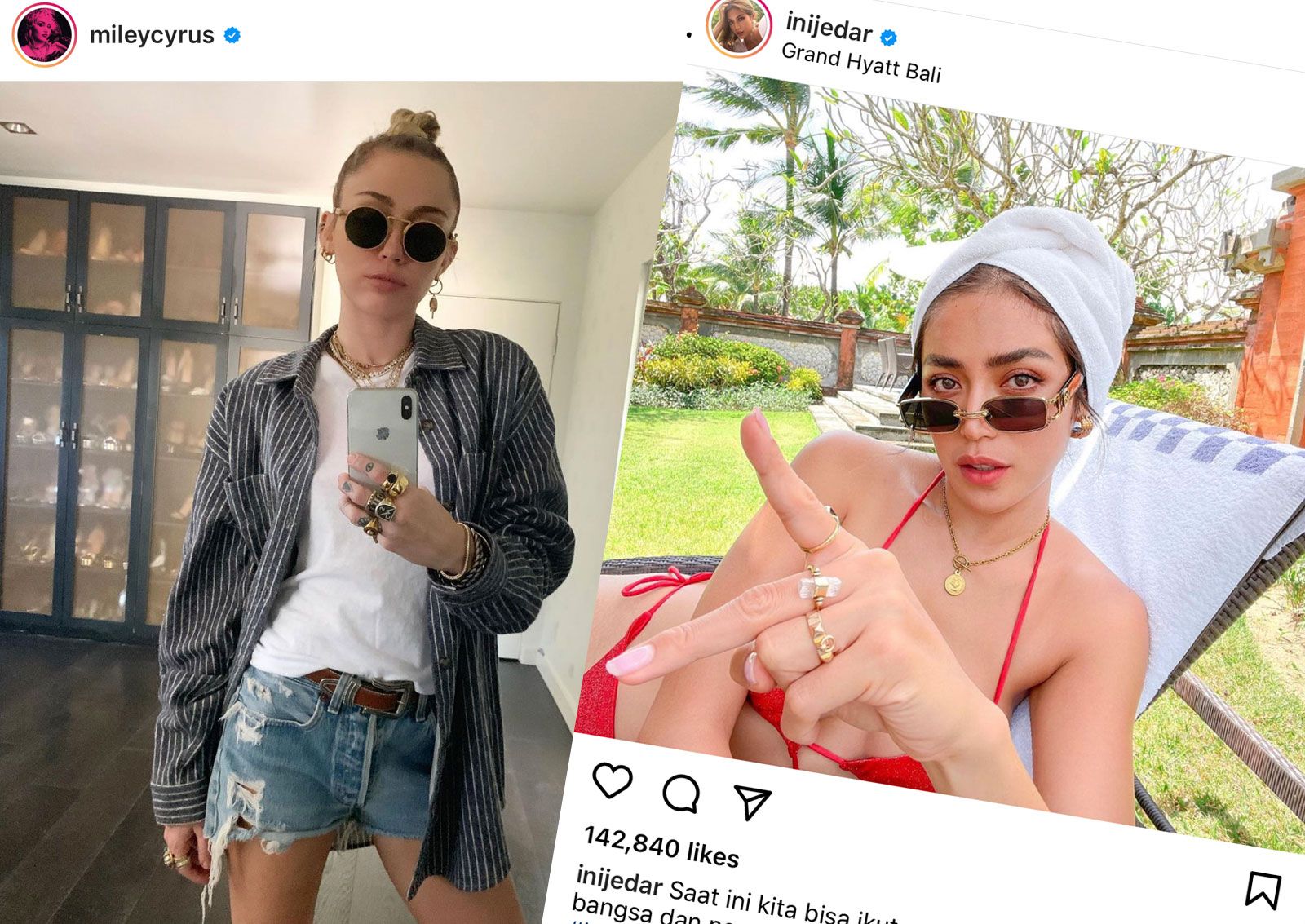 SJ: Can you pinpoint any famous women who are particularly adept at jewellery styling, in your opinion?
KP: Elizabeth Taylor was an absolute icon of jewellery and epitomised the high glamour of the 1950s, 1960s and 1970s. Nowadays, the Hadid sisters, Gigi and Bella, are often pictured wearing jewellery in a really modern and cool way, including lots of layering and stacking. Stars like Rihanna are good reference points for a flashier jewellery vibe. She's often pictured wearing layers of oversized jewellery, especially diamonds, which helps express her music superstar persona. She's a great example of jewellery being used for self-expression.
SJ: We often hear about minimalistic and maximalist jewellery – they are very different aesthetics but can look equally fantastic. What is your advice to women who want to follow one of these paths?
KP: If you want to layer jewellery, normally, you would choose one part of the body to be the canvas. This is the most sophisticated way of achieving the maximalist aesthetic. For example, you could choose the 'neck mess' or stacked bracelets or rings. But, if you choose all avenues for layering, your look will be without focus. I always come back to the idea that there should be a focal point – where am I trying to attract attention and draw the eye? With minimalism, it is vital to remember that this term is not synonymous with boring or small. Choose clean, sculptural, and chic statement pieces for contemporary minimalism that still sparks conversation.
SJ: What is your personal approach to jewellery styling?
KP: I like to see the world in colour, so I prefer coloured stones. I like jewellery with design because it starts a conversation and helps to express my personality. Jewellery isn't the last thing I put on when styling an outfit. I choose a piece of jewellery and then decide what outfit to wear around it! There are probably many women who are equally obsessed with jewellery who do the same. My approach depends on my mood and whether I want to stand out from the crowd, need reassurance, a pick-me-up, or something sentimental to spark a beautiful memory.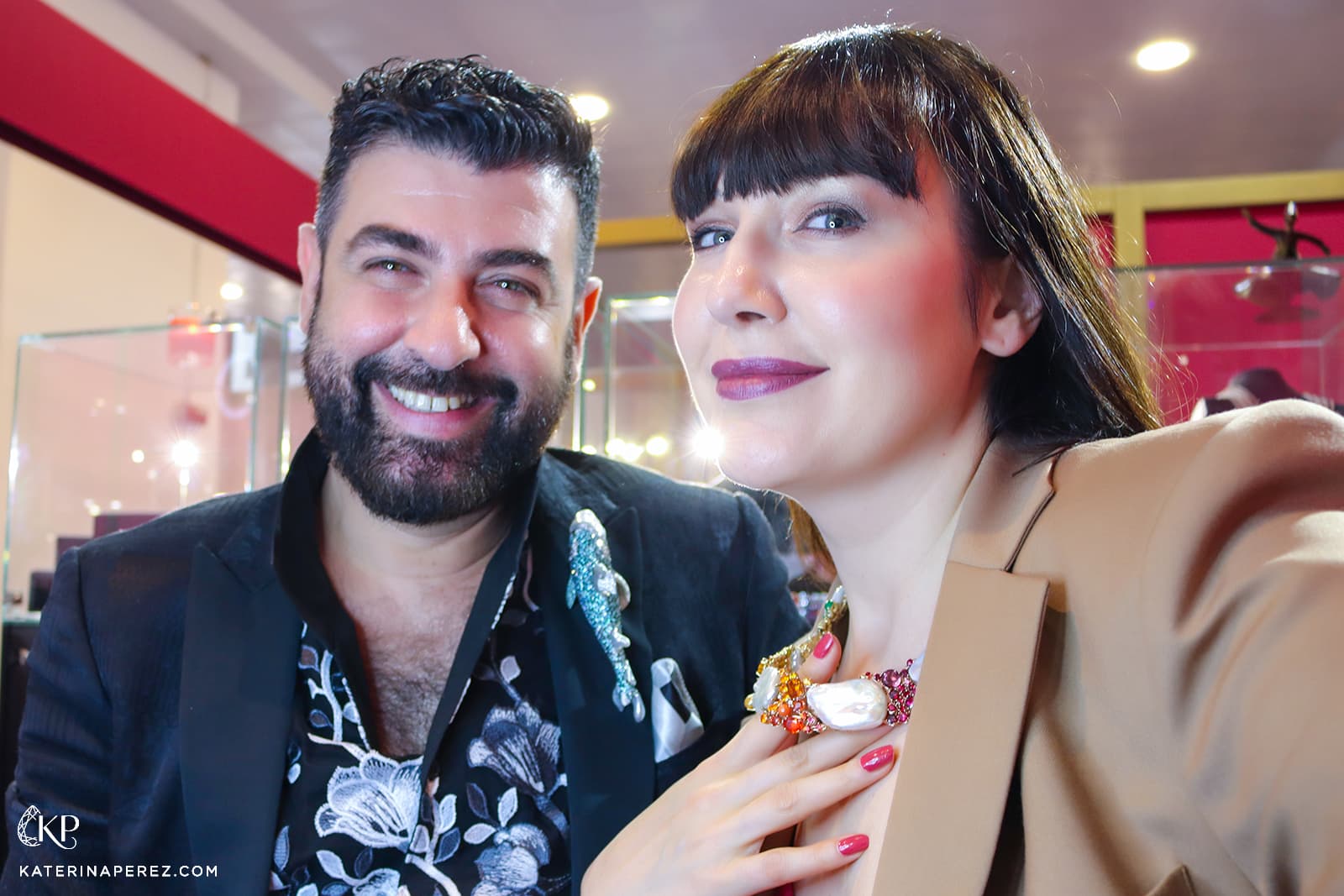 The most important thing to remember is that jewellery is deeply personal. It should bring you joy, evoke happiness, and make you feel confident, powerful, dreamy or sentimental, depending on your mood. My styling tips are a good place to start, but I am the first to admit they aren't definitive. Focus on expressing your authentic self through jewellery, and I believe the rest will flow naturally.